What many in the theme park community had theorized for several months is now official – Iron Gwazi at Busch Gardens Tampa Bay and Ice Breaker at SeaWorld Orlando are now set for a debut in early 2022. The parks sent out press releases and posted on their social media accounts confirming Iron Gwazi will open in March 2022, with Ice Breaker set for a February 2022 debut.
Iron Gwazi, arguably one of the most anticipated new coasters since it was announced in the fall of 2019, was originally set to open in 2020. As we all know, however, the worldwide pandemic changed plans for theme parks everywhere, and Busch Gardens was closed for nearly three months. Iron Gwazi's debut was then delayed until 2021, first being labeled as "Spring 2021" and later simply "Anticipated Opening 2021" before the park basically went radio silent for months on the status of the new roller coaster.
It was a very similar story at SeaWorld Orlando, with Ice Breaker originally scheduled for a 2020 opening, being delayed until 2021, and now set for a 2022 debut. Just like with Busch Gardens, SeaWorld also went quiet about the new roller coaster for much of this year until the announcement earlier this week.




Iron Gwazi will open as North America's tallest hybrid coaster and the fastest and steepest hybrid coaster in the world in March 2022, in time for Spring Break. The new ride will take thrills to new heights, plunging riders from a 206-foot-tall peak into a 91-degree drop and reaching top speeds of 76 miles per hour. The journey will include a dozen airtime moments, including three inversions, as it races along more than 4,075 feet of purple steel track. With a 48″ height requirement, Iron Gwazi will be an exciting attraction that thrill-seeking families can take on together.
"Iron Gwazi has been highly anticipated by roller coaster enthusiasts around the world since we first announced this new legend. Due to the unprecedented challenges over the last two years, Iron Gwazi was delayed, and we recognize the delay has disappointed our fans.  We appreciate the patience our guests have shown," said Neal Thurman, Busch Gardens Tampa Bay Park President. "We're finally able to confirm that we will be delivering on the next-level thrills that our coaster fans crave and expect from Busch Gardens, when we open this incredible coaster this spring".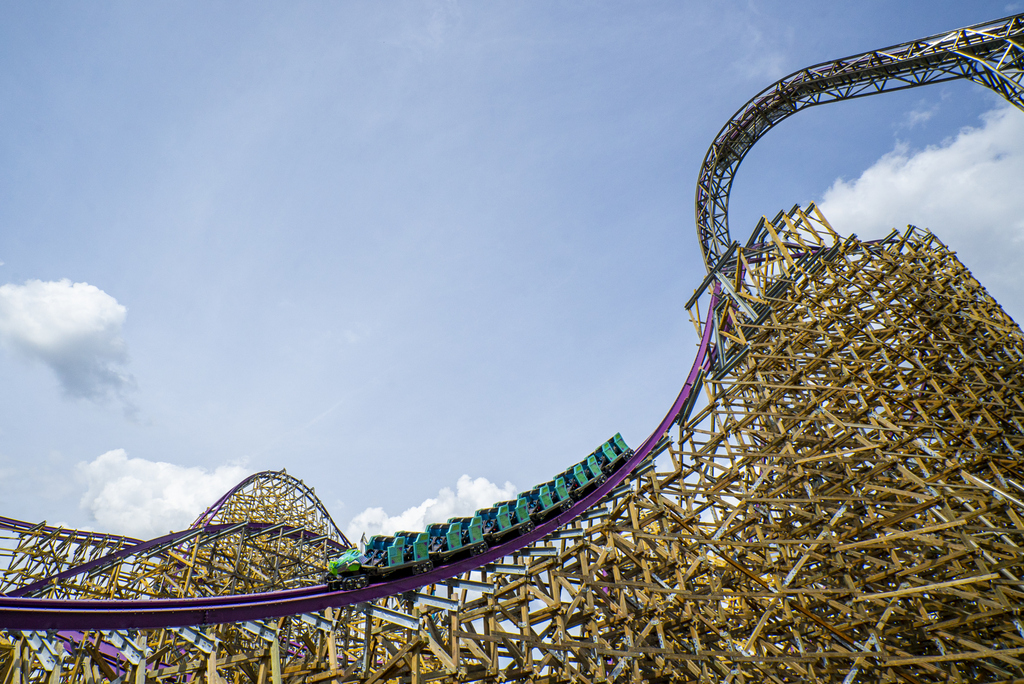 Ice Breaker is opening in February of 2022. Named after the icy Arctic summits, Ice Breaker will feature four launches, both backward and forward, culminating in a reverse launch into the steepest beyond vertical drop in Florida — a 93-foot-tall spike with a 100-degree angle.  With its 48-inch height requirement, adventure seekers of all ages will enjoy the thrills and chills of Ice Breaker.




"We recognize there was a lot of anticipation and excitement for this new ride, and then due to the unprecedented challenges of the last two years, the opening was delayed." said park President Kyle Miller, "We apologize for this delay and thank our fans for their patience. We know that they are going to love this one-of-a-kind thrill ride which complements our existing exhilarating ride portfolio perfectly."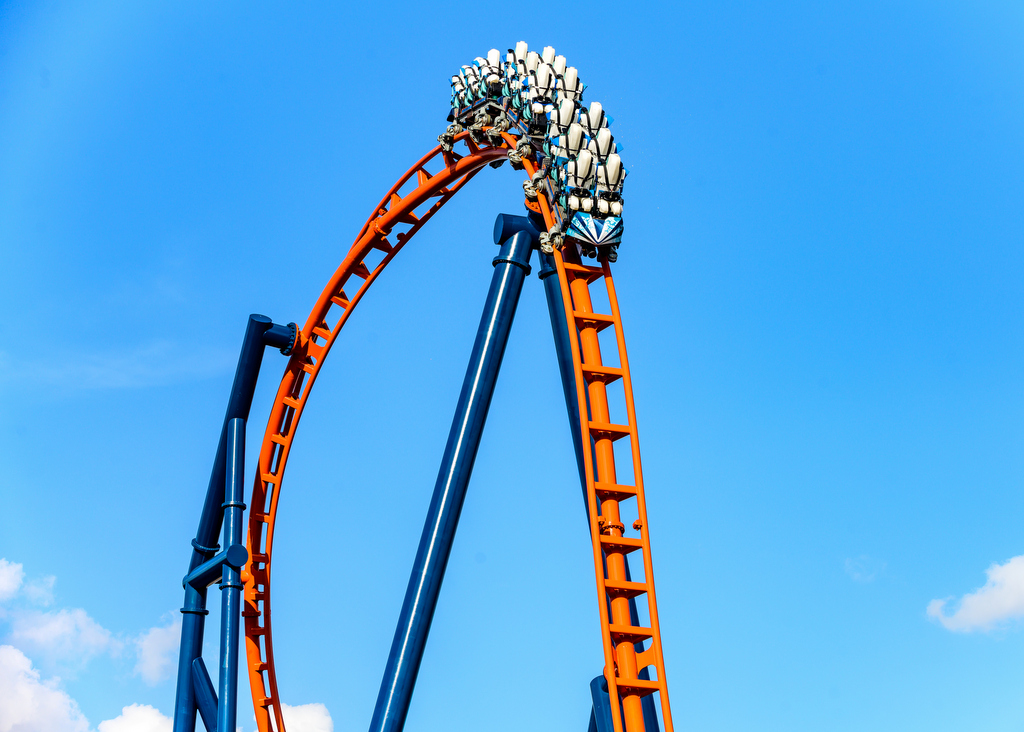 Reaction to the announcement was mixed. Many were happy to see the parks acknowledge the projects after remaining silent for so long and were glad to have a more specific timeline for opening revealed. Others, especially those in the coaster community and pass member base, were less than thrilled with the further delay. Along with the more obvious complaint of having to wait longer to ride, some voiced frustration at buying an annual pass or Fun Card anticipating being able to ride in 2020 or 2021.
On their social media accounts, the parks have replied that active pass members will still have exclusive opportunities to experience Iron Gwazi and Ice Breaker. While no specifics were announced, it's likely there will be some exclusive ride time for pass members when the roller coasters open, whether in the form of previews before opening to the general public, or at events just for pass members after they debut.




The parks have also shared in responses on their social media posts that pass members and Fun Card holders who bought on or after September 6, 2019, and will NOT be active when the roller coasters open in 2022 will have an opportunity to experience Iron Gwazi and Ice Breaker at a "pre-selected time period." Those individuals should fill out the online forms for each park/roller coaster by September 30, 2021:
Busch Gardens Iron Gwazi Expired Pass & Fun Cards: https://seaworldcx.iad1.qualtrics.com/jfe/form/SV_bjQd7Ny7U2SEh5Y
SeaWorld Ice Breaker Expired Pass & Fun Cards: https://seaworldcx.iad1.qualtrics.com/jfe/form/SV_6SxkF119rYWpCN8
---
For news on Busch Gardens Tampa Bay, SeaWorld Orlando, and other theme parks, attractions, and more across the region, follow Touring Central Florida on Twitter @TourCentralFL, and like our Facebook page.