Yesterday, members of the media got a chance to try out Vanish Point, the new drop slide at Adventure Island, Busch Gardens Tampa Bay's water park. Vanish Point is actually three new slides on the Colossal Curl tower – two drop slides and one traditional body slide, all starting at 70 feet in the air and running for more than 400 feet.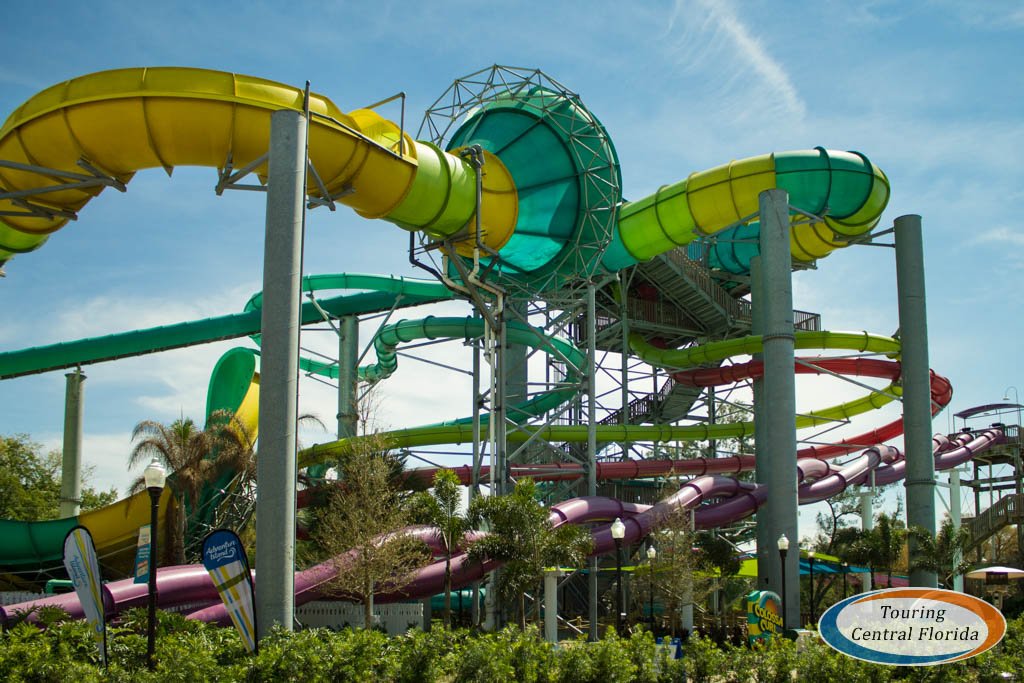 The new slides on Vanish Point actually intertwine with each other and Colossal Curl, making for a unique experience on each of the slides. It also provides an appealing look from either the ground or along the stairs leading to the top of the 70 foot tall tower.
Each of the two drop slides are 425 feet in length, with 1000 gallons of water rushing through the tubes each minute. Stepping into the capsule, riders are greeted by a clear acrylic floor below, and a heartbeat countdown when the door closes.
If you make it to the top but decide the drop slide experience is just too intense, you can choose to go down the 455 foot long body slide. It too is a fun ride, and worth a turn even if you do the drop slides as well.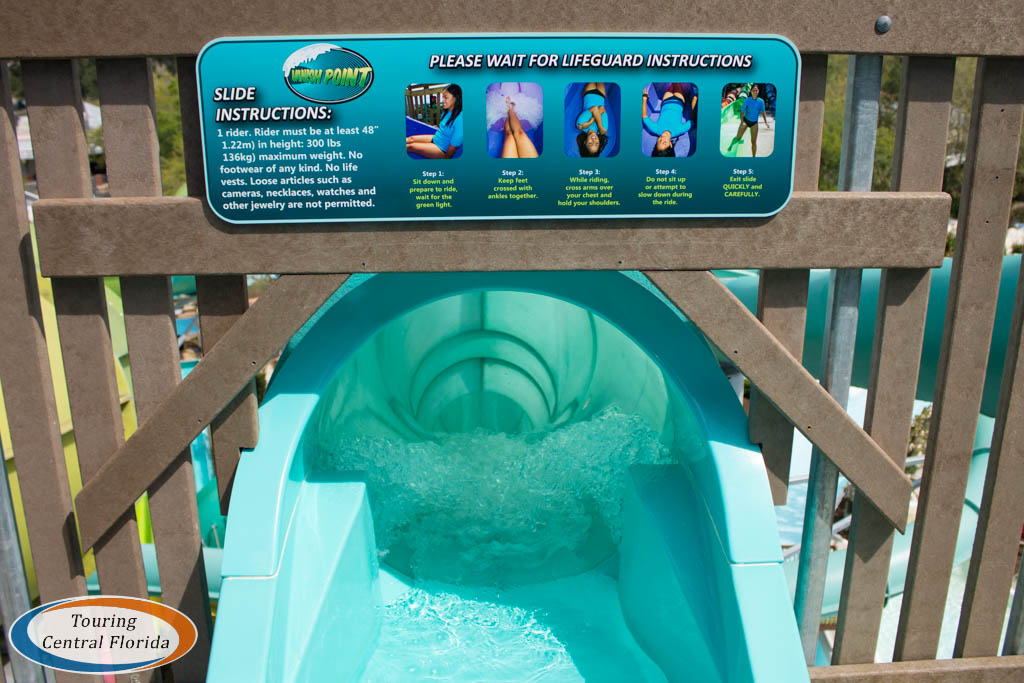 Back on the ground, there are two sides to the queue – one for Colossal Curl, and one for Vanish Point. There is also a Quick Queue lane for each attraction running up the middle. Outside the queue, the Vanish Point sign features a monitor with a live look at the the capsules, where guests choosing not to slide can see the faces of those who do.
Watch our good friend Jacob take the plunge on Vanish Point, which was his first ever drop slide:
Riders must be at least 48 inches tall and under 300 pounds to ride any of the new Vanish Point slides. See the full set of rules and restrictions below, which are posted at the ride entrance. (Click on the image to enlarge.)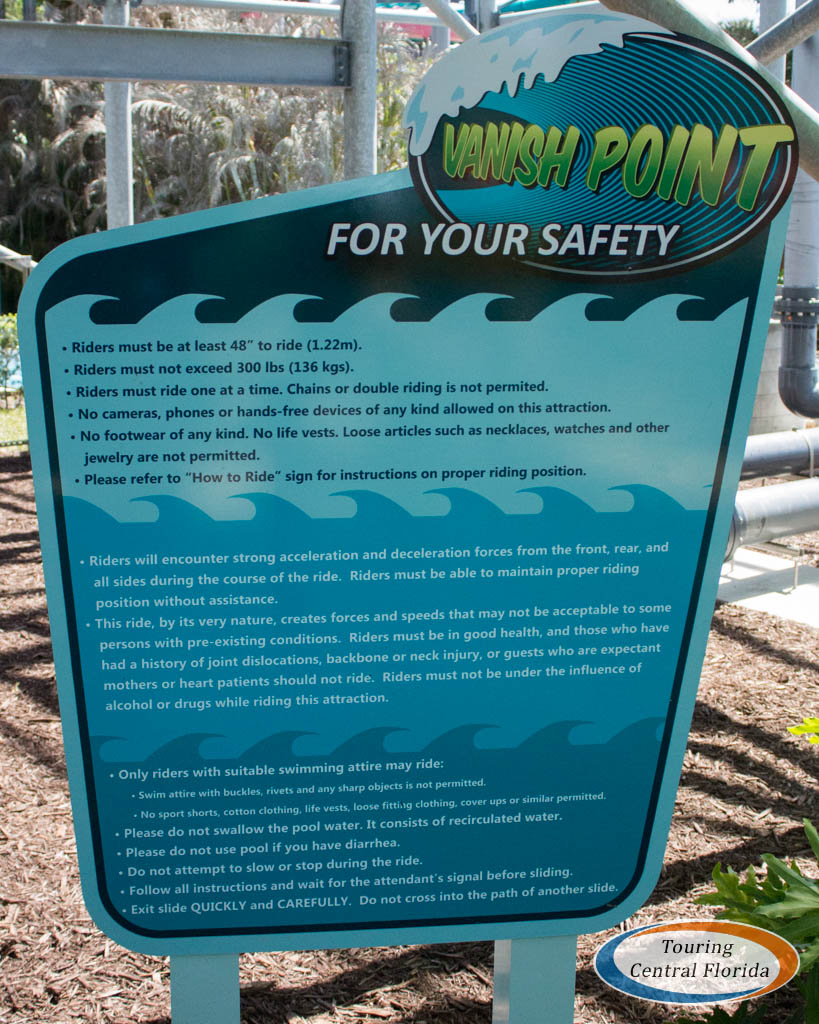 Vanish Point is now open at Adventure Island.
---
Join the conversation on social media about Vanish Point using #VowToVanish. For the latest on Adventure Island, Busch Gardens Tampa and other theme parks, attractions, dining venues and more across the region, be sure to follow Touring Central Florida on twitter @TourCentralFL & @androckb, and give our facebook page a like.