A dazzling display of light, color, and sound awaits those from Central Florida and beyond at the Central Florida Zoo & Botanical Gardens. The highly anticipated seasonal event, Asian Lantern Festival: Into the Wild, presented by Publix, is now open. The event runs select nights from November 18, 2022, to January 15, 2023.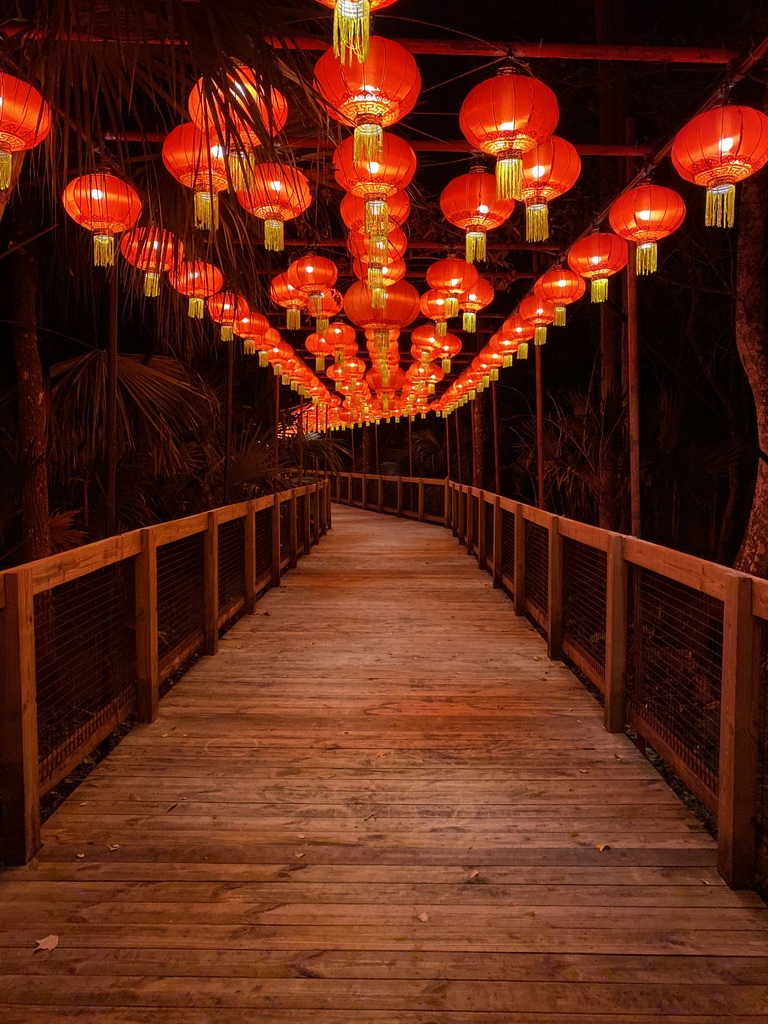 It features all-new, larger-than-life handcrafted lanterns lit by more than 10,000 LED lights, delivering a true experience celebrating traditional Asian lantern festivals.
The lanterns are situated on a 3/4-mile loop around the Zoo, providing a truly unique take on a holiday lights show that will leave attendees clamoring to come back again and again with friends and family. This is the third year for the festival, which started in 2019 and was not held in 2020.
Guests can purchase tickets here or visit https://www.centralfloridazoo.org/lanterns/. Advanced tickets are highly encouraged, as the festival hit capacity nearly every night in 2021.
"This is a cornerstone event for us at the Central Florida Zoo," said CEO Richard E. Glover, Jr. "It's dazzling, fun, and educational. It's a true community event, and we're proud to have a company that is so integral to so many Florida communities, including ours — Publix — as our presenting partner for the festival. We're excited to have them and thrilled to offer those in Central Florida the opportunity to enjoy this spectacular event again."
This is the first year Publix is sponsoring the event.
"We are proud to be the presenting sponsor of the Asian Lantern Festival: Into the Wild Series coming to the Central Florida Zoo & Botanical Gardens," said Hannah Herring, Publix media relations manager. "At Publix, we have a history of caring for our customers, associates, and communities. We are excited to sponsor an event for the entire family to enjoy this holiday season."
The festival is presented in partnership with Tianyu Arts & Culture, Inc. For more information about the Central Florida Zoo & Botanical Gardens, visit www.centralfloridazoo.org.
---
For news on theme parks, attractions, and more across the region, follow Touring Central Florida on Twitter @TourCentralFL and like our Facebook page.