Haunt season is in full swing, and Howl-O-Scream 2019 at Busch Gardens Tampa Bay kicked off this past Friday, September 20. The separate admission event runs on select nights through November 2, and features six haunted houses, nine scare zones, one show, and much more.
We were invited to the opening night Media/VIP event, and received complimentary admission to Howl-O-Scream from the park, but as always all opinions are our own. It's also worth noting since it was opening night, there may be some changes before the second weekend based on operations and guest feedback, and that our opinion is based only on our individual experiences. Simply put – your mileage may vary.
The article below does contain some spoilers, so proceed with that in mind. However, there are no images from inside any of the houses, and there are still plenty of surprises in store for you that we don't reveal here.
For even more details on this year's event, including information on tickets, upgrades and more, be sure to check out our huge Howl-O-Scream 2019 Preview.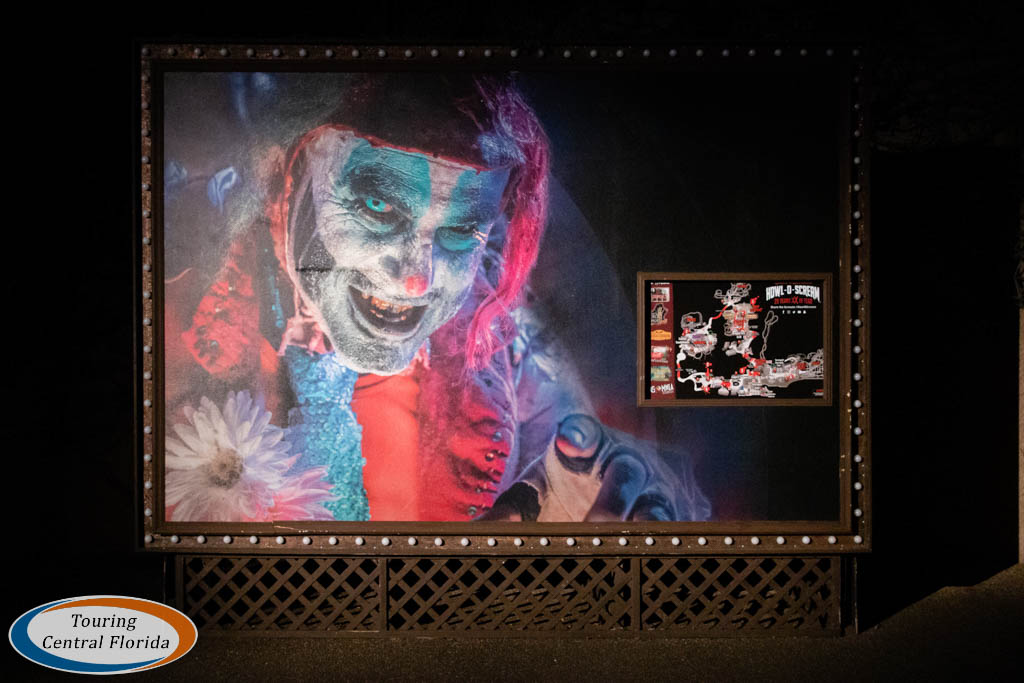 ---
Houses
There are six haunted houses at Howl-O-Scream 2019, with just one new house in the line up. The other five are returning houses, although two have received a twist in their theme. Below we rank the houses based on our experience on opening night.


The top house of the night for us was Death Water Bayou, which was kind of a surprise. This house is now in its seventh season – a long time for a house at an event like this with a high number of repeat visitors. But each year Death Water Bayou remains a top rated house across all guests in general, and for good reason. Even though there aren't any major changes that we noticed, the overall theme, story the house tells, and pacing and timing of the scares throughout make it a solid haunt.
If you only visit once or twice a season, the house remains fresh enough even in its advanced age for a haunt attraction. Despite remembering where a few of the scares were located, we still got a few good jumps in different spots. But we also understand it may feel too repetitive or predictable for those who visit multiple times a season.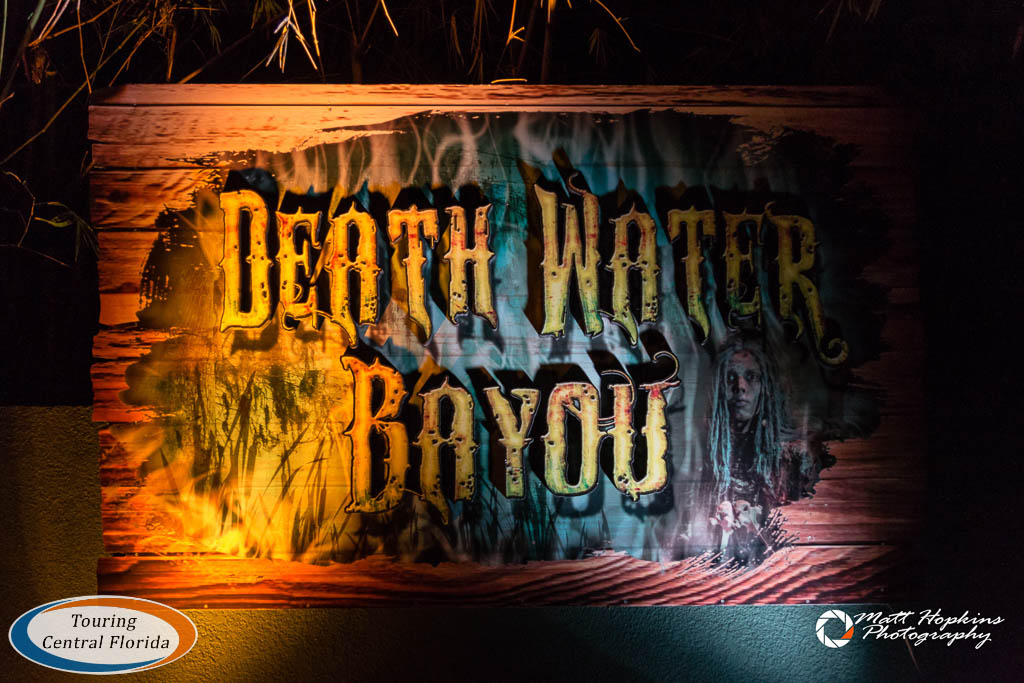 Our favorite house from last season, Insomnia got a bit of a twist with a Patients Revenge' overlay. We were a bit worried the changes would take away from the incredible experience last year, but those fears were unfounded. Instead the audio and visual effects, both new and returning, honestly have the potential to really make you feel uneasy as you make your way through and out of the house. There's also one new practical special effect that's not to be missed.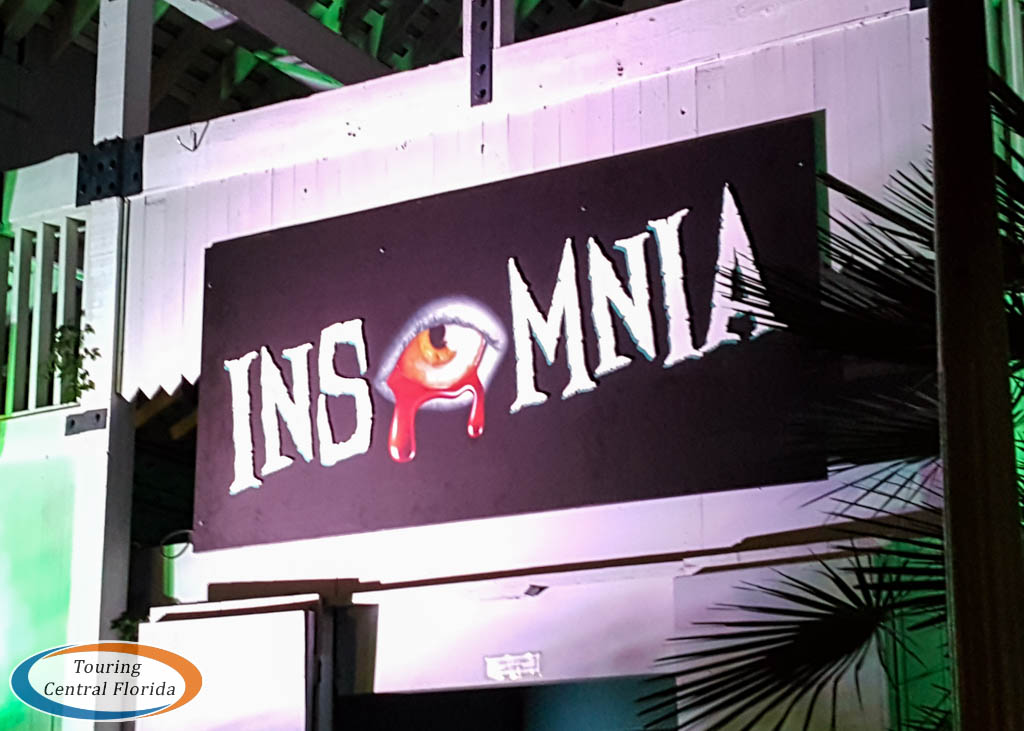 Being the only all new house in the lineup, we admittedly had high expectations heading into The Residence. While it didn't knock our socks off as we hoped, it was a solid addition to Howl-O-Scream. It's got detailed theming (and at least one callback to the only house not returning from last season). There are a couple more memorable scenes including one that pushes the envelope a bit in terms of what the event has presented in the past. The scares were a bit off in several scenes, but thankfully that's an aspect that can be improved upon as the actors get in the groove and see what works better.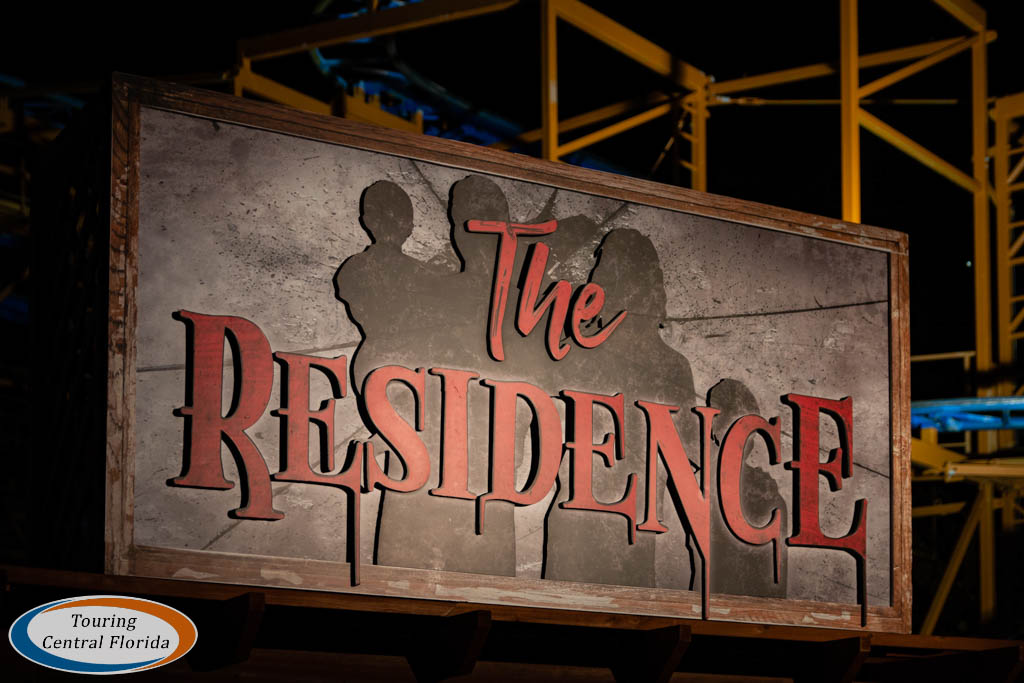 Whereas the "overlay" worked on Insomnia, we felt the Infestation retheming of Motel Hell took away from the house. That's not to say the theming doesn't sell it – the amount of bugs, rodents and other additions to the house really does make it feel infested from beginning to end. But the house somehow lost its "charm" of past seasons. We also felt our run through was missing some scare actors, though it may have just been bad timing on our part.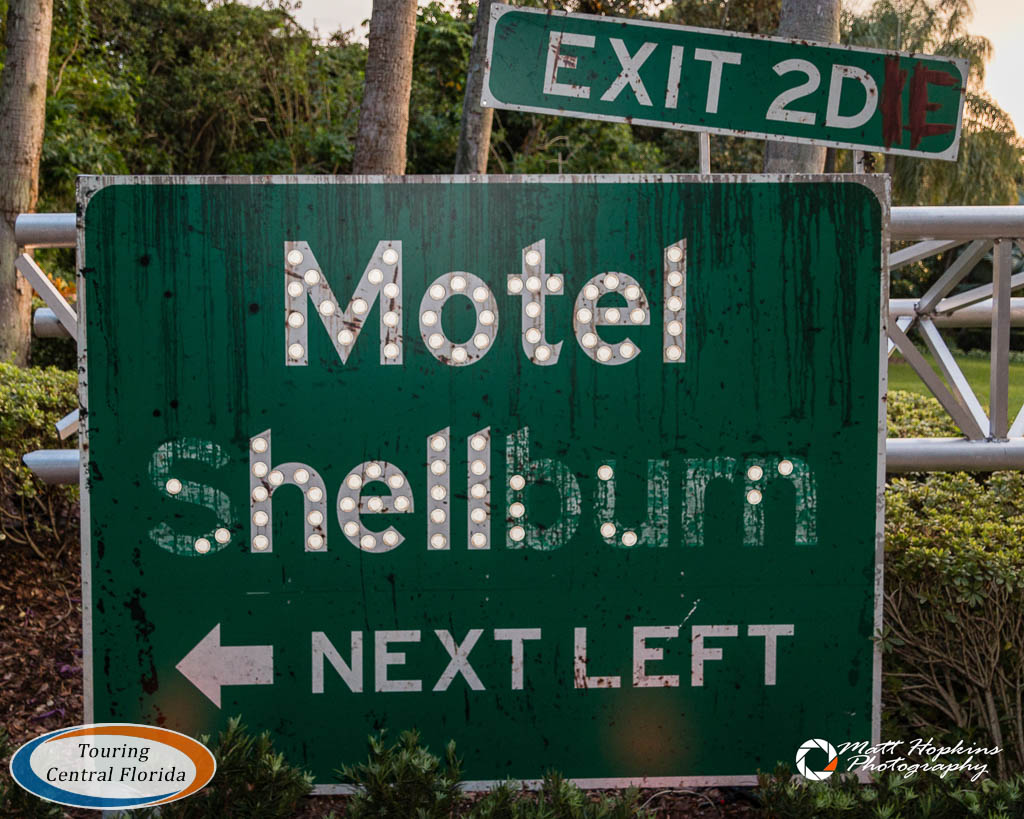 Simon's Slaughterhouse remains the goriest of the houses in this year's lineup. Thankfully the park dropped the unnecessary "17+" rating for the house and scare zone, since neither were any more adult in nature than other gore-based attractions at Howl-O-Scream in the past. This year, the house overall felt a little more put together than last. If you're squeamish, this is the house you'll likely have the most trouble with visually.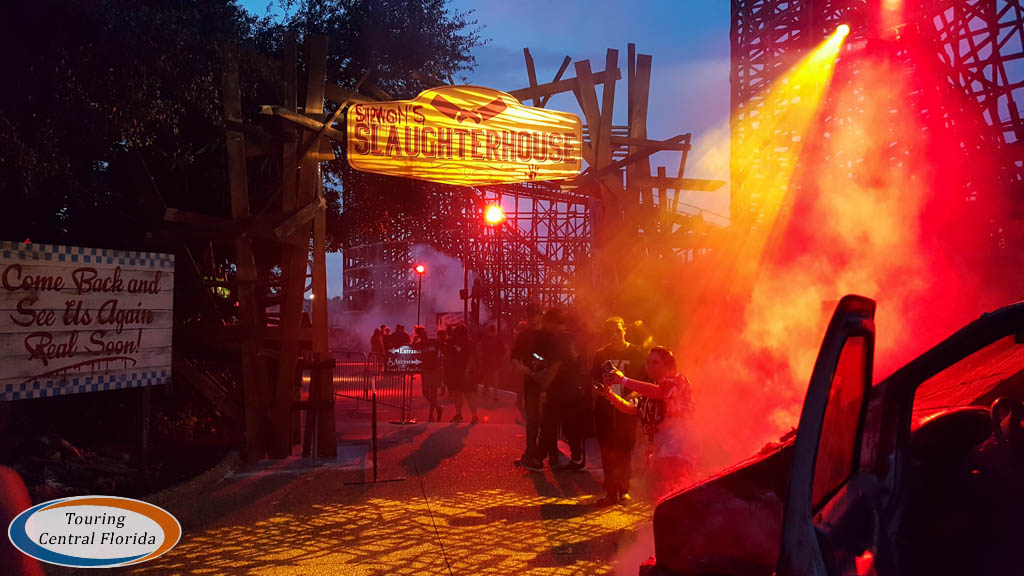 Once again, The Black Spot ends up on the bottom of our house rankings. The theming remains great – it really feels like you're wandering through the wreck of a ship and the rocks and caves it ran aground. But it just isn't all that scary – and during our first run through the number of actors seemed light and the timing of scares was off. Both of those things can be improved upon, but even then, it's not likely to hold up to the other houses overall. Why the pirates theme just doesn't work is still an oddity – you would think in the city of Tampa where Gasparilla is a bigger deal than most other holidays it would be an instant hit. Or perhaps its that over saturation of pirates throughout the year that makes it fall flat.
One thing to remember about The Black Spot is its location. Being right next to the newest attraction, Tigris, and next to the exit of Fiends means the house will see an influx of guests several times a night that will greatly inflate wait times. Try and hit this one early or at the end of the night to avoid a long wait in the queue.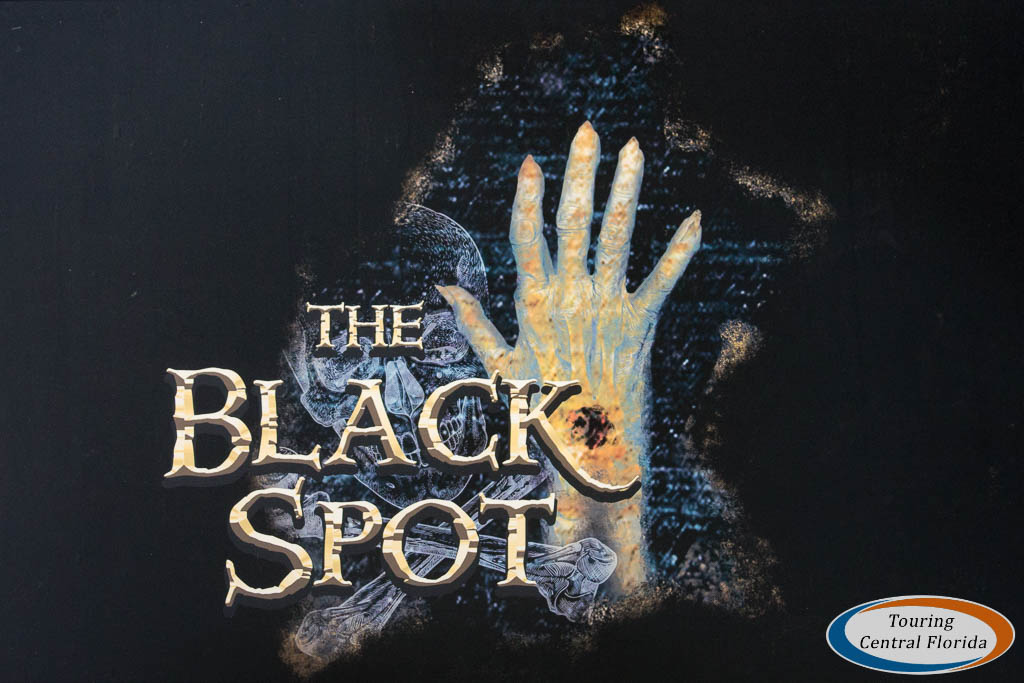 ---
Scare Zones
There are a total of nine scare zones at Howl-O-Scream 2019, with all six from last year returning and three new ones added to the line up. Rather than ranking the scare zones, below are our thoughts overall and on each one individually.
The scare zones felt a little light in terms of the number of actors for the first night, with the exception of Hell on Wheels and one of our times through Camp D.O.A. While it may have been a case of repeated bad timing, it's more likely the park is still having trouble filling all the spots they have for the event. Hopefully they're able to find enough willing bodies to make each of the scare zones feel truly overrun.
It's interesting to see the evolution of scare zones at Howl-O-Scream in the last few years. A big complaint among haunt fans of the other theme park event up in Orlando is how the scare zones there have basically all turned into big photo ops. That's becoming the trend at Howl-O-Scream now, too.
To be fair, our visit on opening night won't be representative of the entire season as there were a fair number of guests from media outlets big and small, and part of our job is to show the event – which includes taking photos, of course. But there are now two scare zones with dedicated photo ops, so the park itself is definitely promoting the selfie culture.
As soon as you arrive at the park, before you even enter the gates, the new First Fear scare zone features a number of Howl-O-Scream's past icons and other creepy characters. While not set up as a photo op, many fans will likely want to try and grab a picture with favorites like Sylvie, the Raven Twins, and more.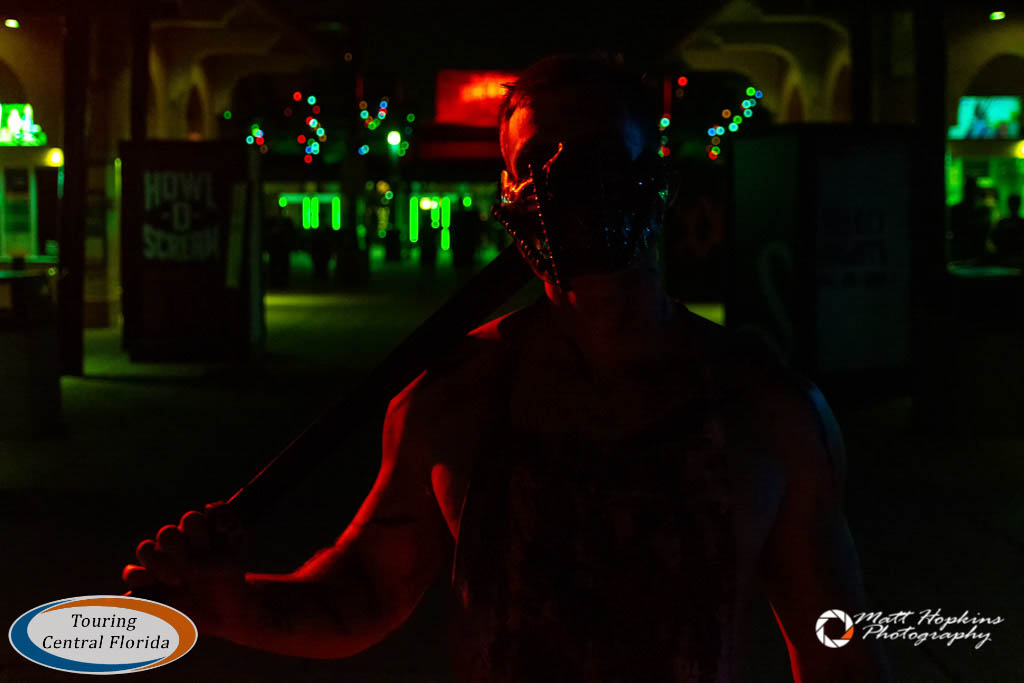 Dia de los Muertos, or Day of the Dead, is the "scare" zone set up around Moroccan Palace Theater. This spot isn't actually very scary, and has more of a party atmosphere with the music, dancing actors, photo op and face painting station.
Although returning from last year, Deadly Toys moves across the park to the area surrounding the Nairobi train station this season. It's just as creepy as last year, with an eerie soundtrack and menacing toys roaming about.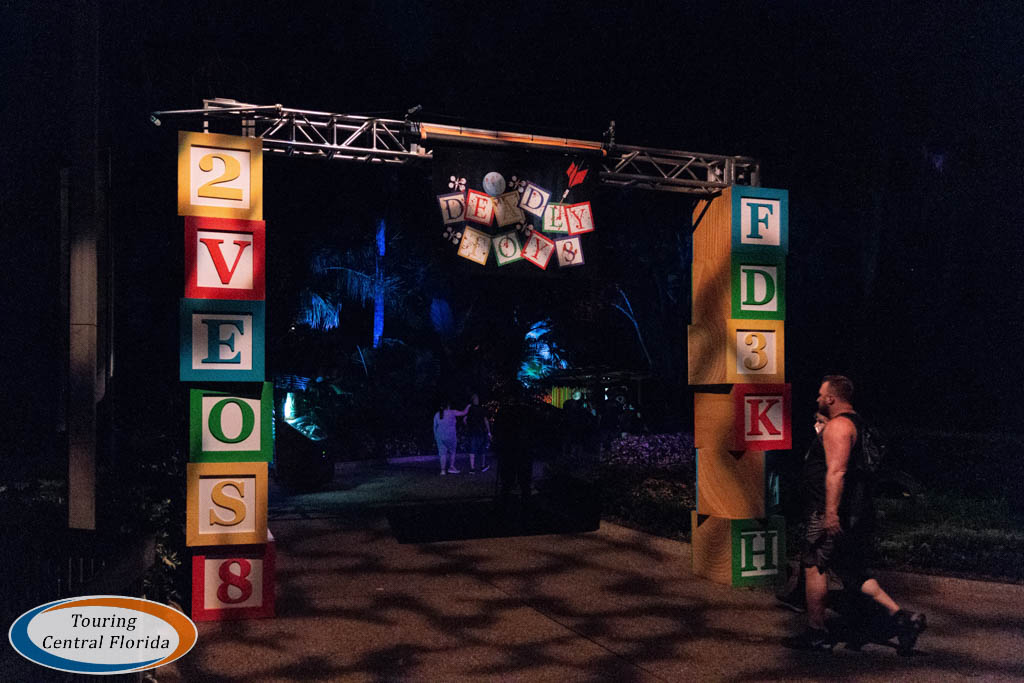 The other scare zone with a full on photo op location, Carpe Noctem is located along the pathway on the corner of the Animal Care Center. Guests can get their picture inside of a coffin here, which is the biggest draw of the zone. On opening night, there were only a few scare actors roaming the fairly small zone both times we went through.
We found some of the most enthusiastic scare actors in Maniac Midway, the zone that takes over basically all of Pantopia. Being they're demented clowns, I guess that shouldn't be a surprise. Because the zone covers such a large area, however, the low number of scare actors makes it lose some of the effect being stretched so thin.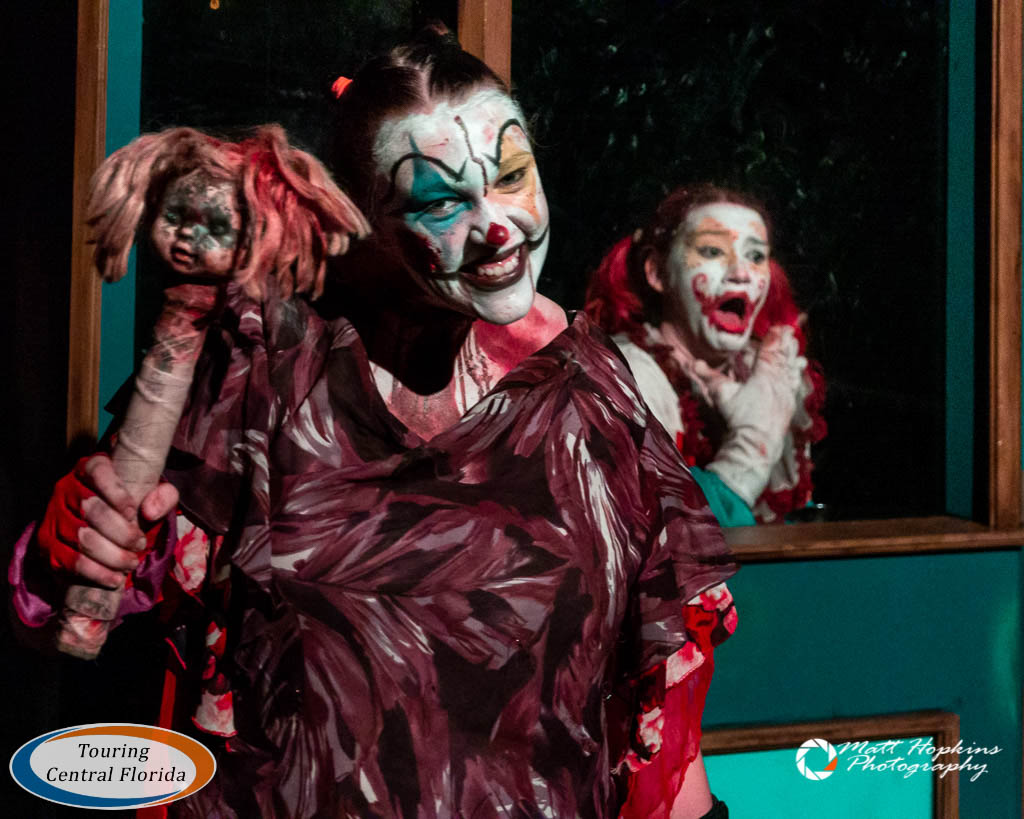 Squeezing you through the set pieces on a relatively narrow pathway, Camp D.O.A. uses the claustrophobic feeling to its advantage. The dimly lit area leaves plenty of shadowy spots for actors to stand perfectly still and await an unsuspecting guest.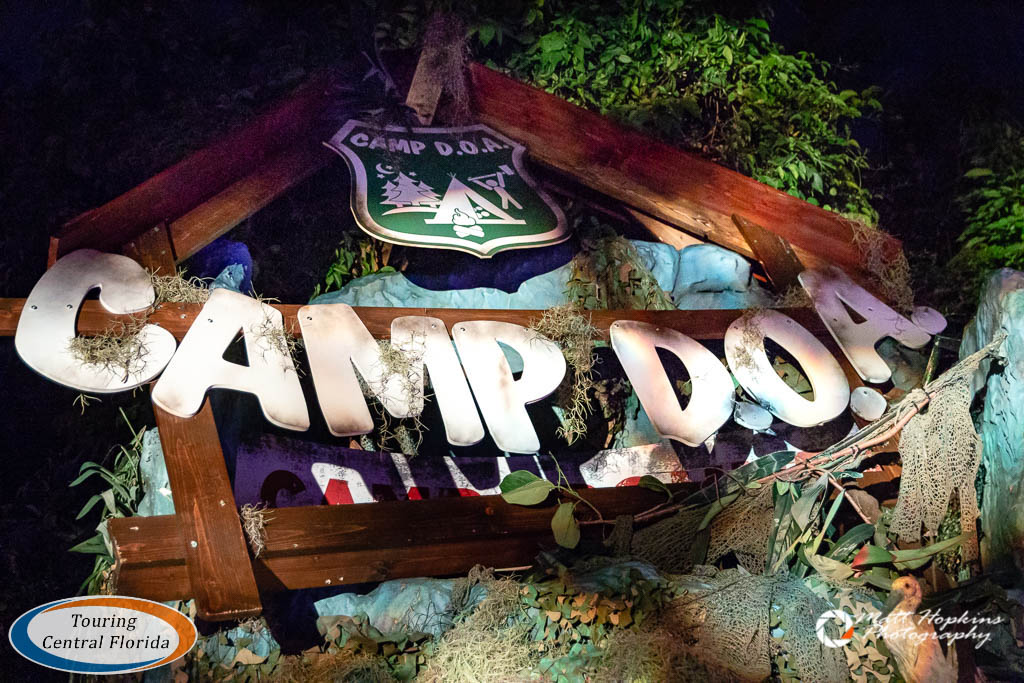 Along the pathway outside of Sesame Street Safari of Fun, guests will find the last of the new scare zones this season – Little Nightmares. This was another scare zone that felt like it lacked enough scare actors both times we walked through on the first night. This zone is more creepy than outright scary, but there's still the chance you might get rather startled as you walk through.
The butchers are back in Meat Market, leading up to the entrance of Simon's Slaughterhouse. Just like the house, this is the goriest of the scare zones, with random human parts strewn about the various stalls. We've also noticed the scare actors here tend to be a little more vocal and like to get up close and personal (though, of course, they won't intentionally touch you).
Perhaps the best scare zone we experienced on the first night, Hell on Wheels successfully sells the post-apocalyptic feel it's meant to represent. The large quantity of set pieces, fog, audio track and number of scare actors made this the standout of our visit.
There are also additional roaming groups of scare actors, which can pop up anywhere in the park – including on some of the rides. And just remember that not every bush along the pathway is actually a bush…
---
Fiends
Dr. Freakenstein, Igor, the monsters and the Naughty Nurses all return to Stanleyville Theater for the guest favorite Fiends. As always, it's a great time mixing dancing and pop culture humor in a decidedly adult-oriented show.
In our opinion, this is the best version of the show in recent years. Along with several new songs for the dance routines, there are also a number of other small pluses throughout the show in terms of props and set design that really help elevate the whole production.


We're only hoping the "final" moniker the show has is in reference to it being set at the end of the world, and not the literal end to Fiends at Howl-O-Scream.
---
Other Sinister Fun
Look for several photo ops set up around the park in addition to the ones in the scare zones mentioned above. The photo op in Hell on Wheels has some old signs from the former Wasteland scare zone as part of the back drop.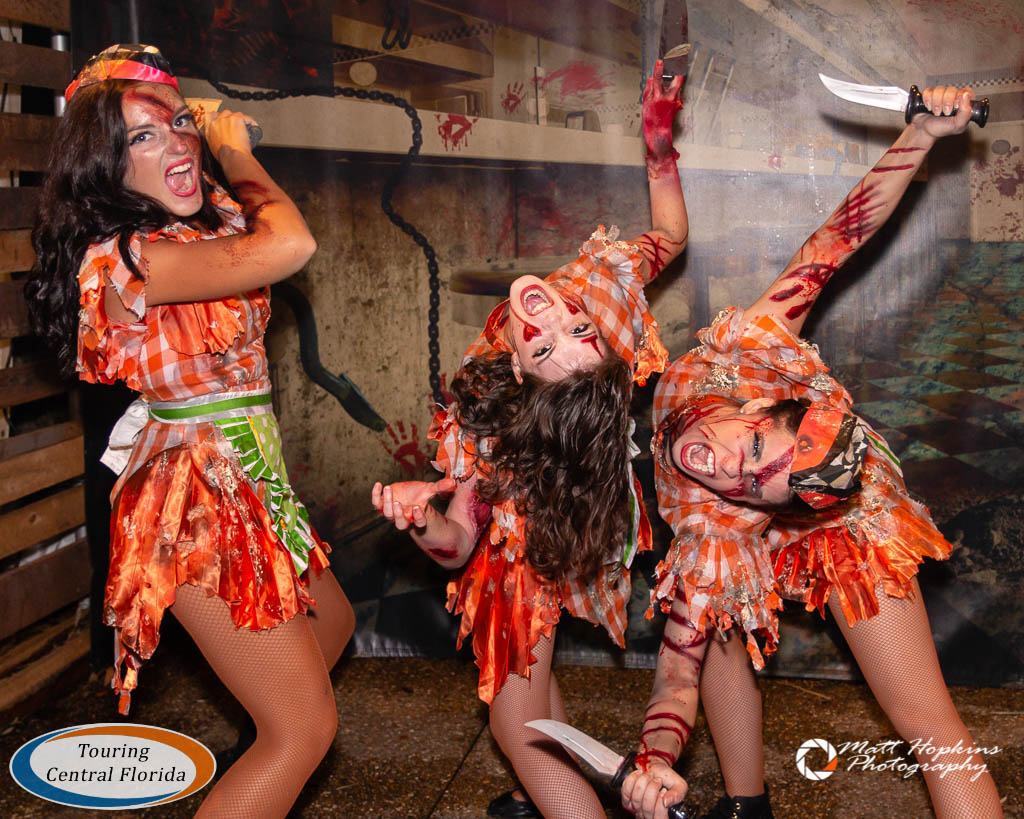 Still one of the best values at the event, Fright Feast returns inside Dragon Fire Grill and includes a buffet meal and front of the line access to the houses until 8:30 p.m. While the menu and entertainment has changed, you can see what it's all about in our review from a couple of seasons ago.
We didn't partake on opening weekend, but did hear the short Fiends preview returned as the entertainment during dinner, along with visits from scare actors. The menu this season features appropriately named dishes, like Sylvie's Screaming Buffalo Tenders with Hack-aroni and Cheese. Book your Fright Feast on the park's site.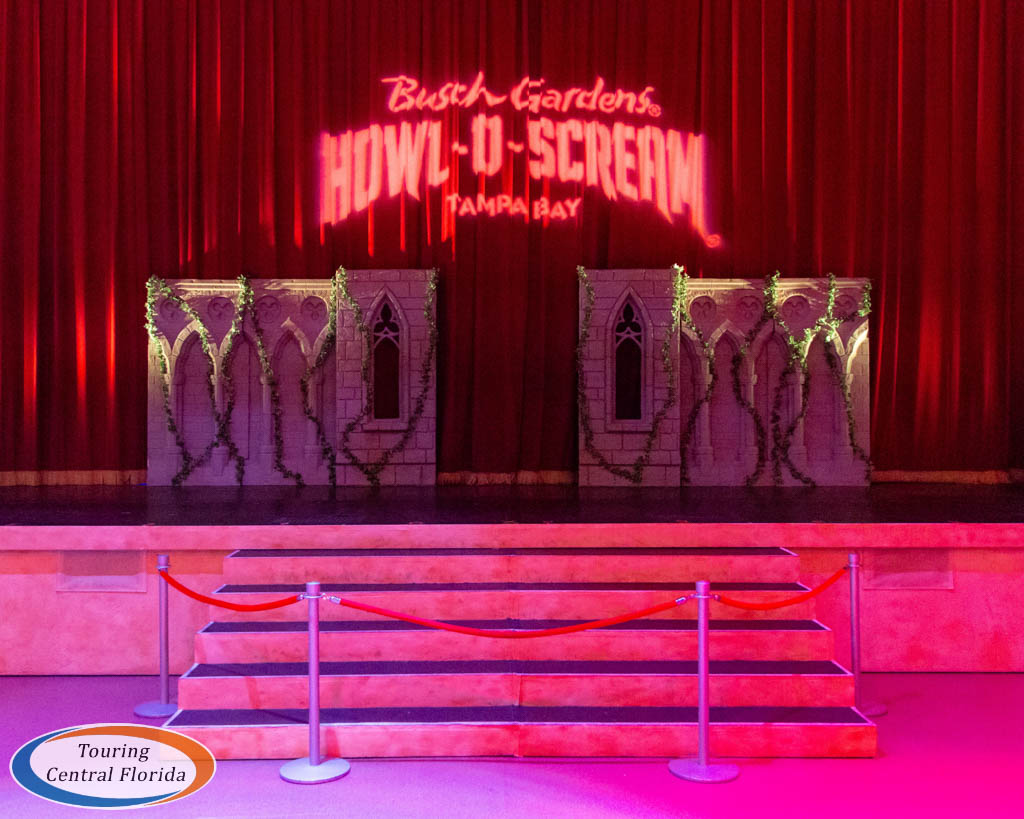 Look for special food and beverage tents set up around the event, many offering items you can only get during Howl-O-Scream, like an ice cream sundae topped with a real scorpion! Also available are three special liquor tasting spots, including Pick Your Poison just outside of Garden Gate Cafe.
For more on the available food & drinks at Howl-O-Scream, see our preview article which includes several of the menus.
---
If You Go…
So, the big question – is it worth it? With tickets starting at just $39.99 when purchased in advance (pass members save an extra $5), the answer is a resounding yes. Where else can you have an evening full of haunted fun with half a dozen houses, nine scare zones, a fiendishly fun show, AND nearly a dozen roller coasters and other rides? Stick to early season or Thursdays or Sundays when it gets closer to Halloween for the least crowded nights, and enjoy all Howl-O-Scream has to offer.
As mentioned above, tickets start at $39.99 and go up depending on the night chosen. Various "Evil Upgrades" including front of the line passes and VIP Tours are also available. To purchase your tickets and upgrades, visit the park's website.
For more details on what's in store across Howl-O-Scream 2019 at Busch Gardens Tampa Bay, be sure to check out our in-depth preview article!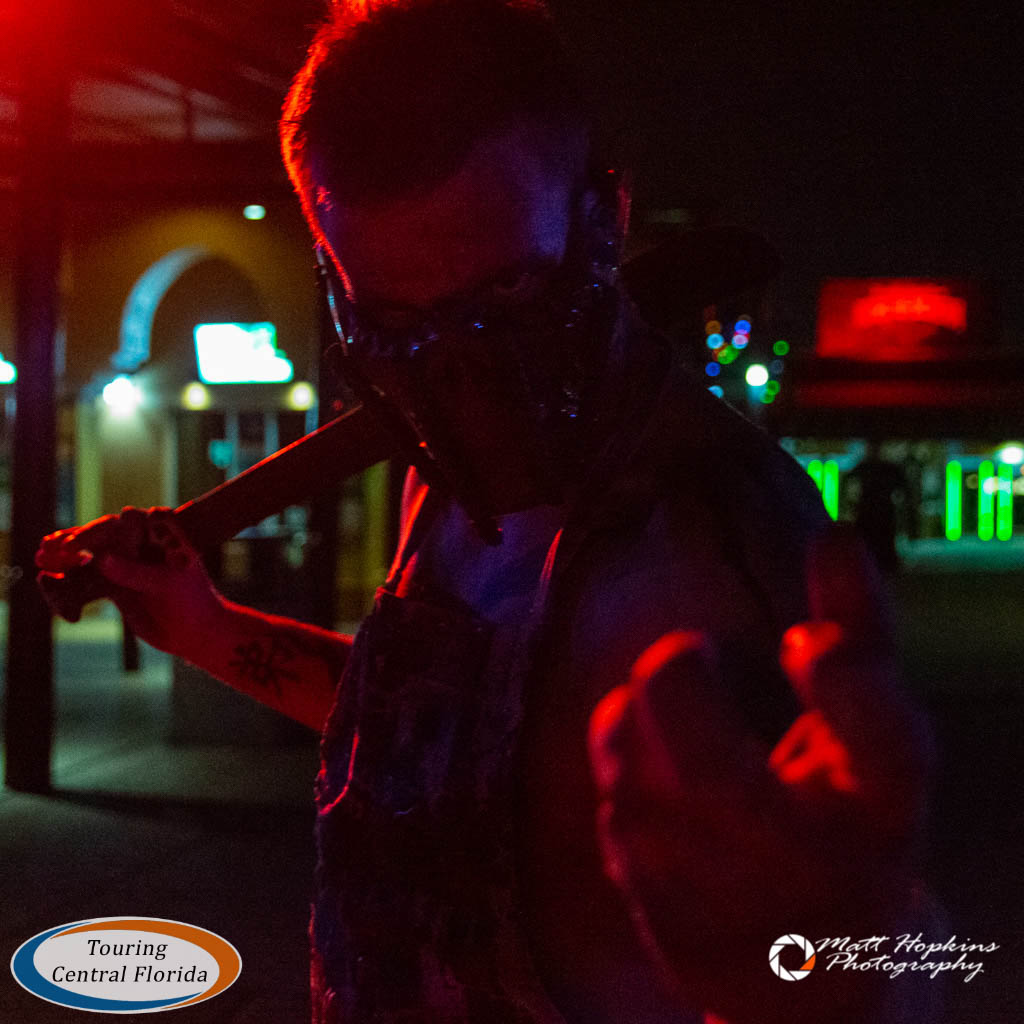 ---
Special thanks to photographer Matt Hopkins for the use of his images in this article.
Join in the conversation on social media by using #HowlOScream, #20YearsOfFear, and #HOS19. For the latest on Howl-O-Scream 2019 at Busch Gardens Tampa and other theme parks, attractions and more across the region, be sure to follow Touring Central Florida on twitter @androckb, @JacobTouringCe1, @TourCentralFL, and give our facebook page a like.