NOTE: In addition to the preview below, be sure to check out our reaction to opening night of Howl-O-Scream 2019!
We are just days away from the start of Howl-O-Scream 2019 at Busch Gardens Tampa Bay! For 22 nights, beginning this weekend on September 20 and ending just after Halloween on November 2, the premiere haunt event in the Tampa Bay area will feature six haunted houses, nine scare zones, a variety of special entertainment, shopping, games and more. On event nights, Howl-O-Scream is open from 7:30 p.m. to 1 a.m.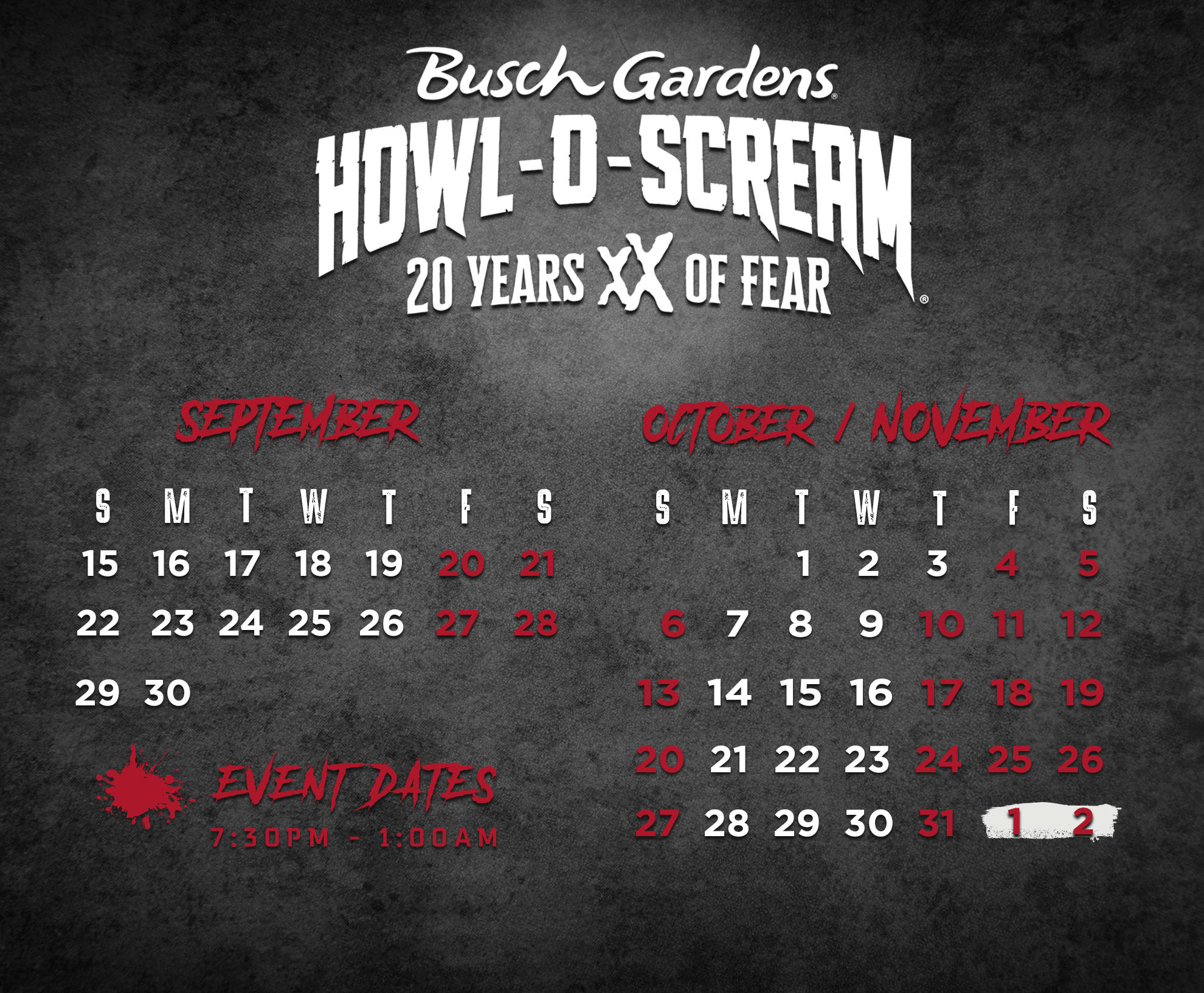 This year's theme is 20 Years of Fear, featuring the return of several icons from the past seasons. Look for your favorite icon in the new First Fear scare zone at the entrance of the park (more on that below).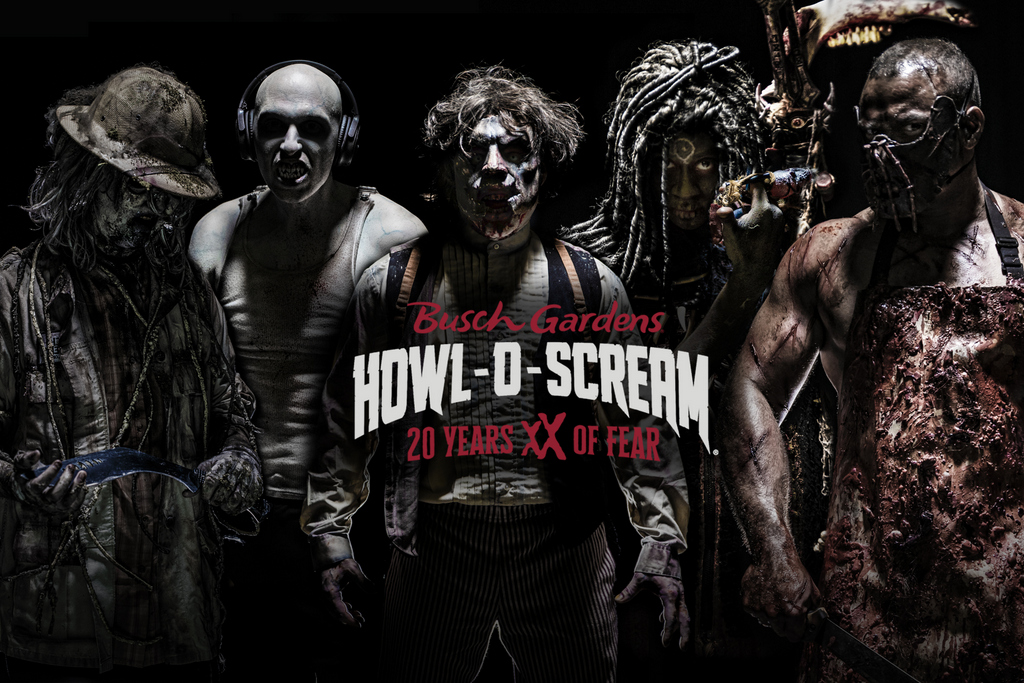 Read on to see all that Howl-O-Scream 2019 at Busch Garden Tampa Bay has in store for guests, including a look at each of the houses, all the scare zones, plus information on tickets, Evil Upgrades, and more!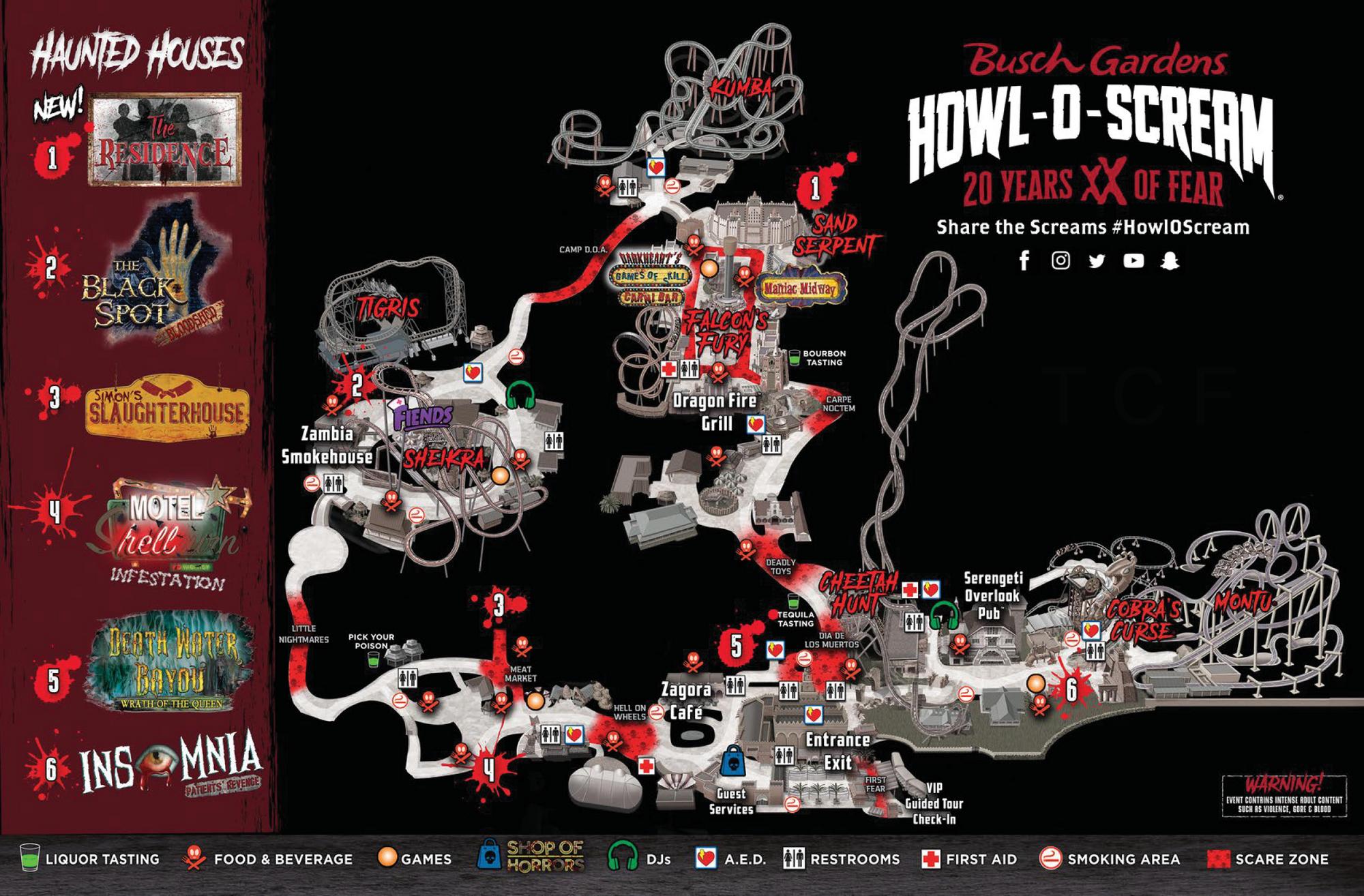 ---
Houses
This Howl-O-Scream season will see a total of six haunted houses, with one new joining five returning houses. No big surprise that Unearthed is not in the lineup this season. Its location is currently under construction as the park turns Gwazi into a new hybrid roller coaster, set to open in 2020.
NEW – The Residence
Enter the pristine home of the picture perfect suburban Clark Family, but beware of unseen horrors – once you're invited in, you may never make your way out. Don't let yourself become the next sacrifice in their sinister devotion.
This will be the only completely new house at Howl-O-Scream 2019. The Residence is located behind Pantopia Theater, marked as #1 on the map.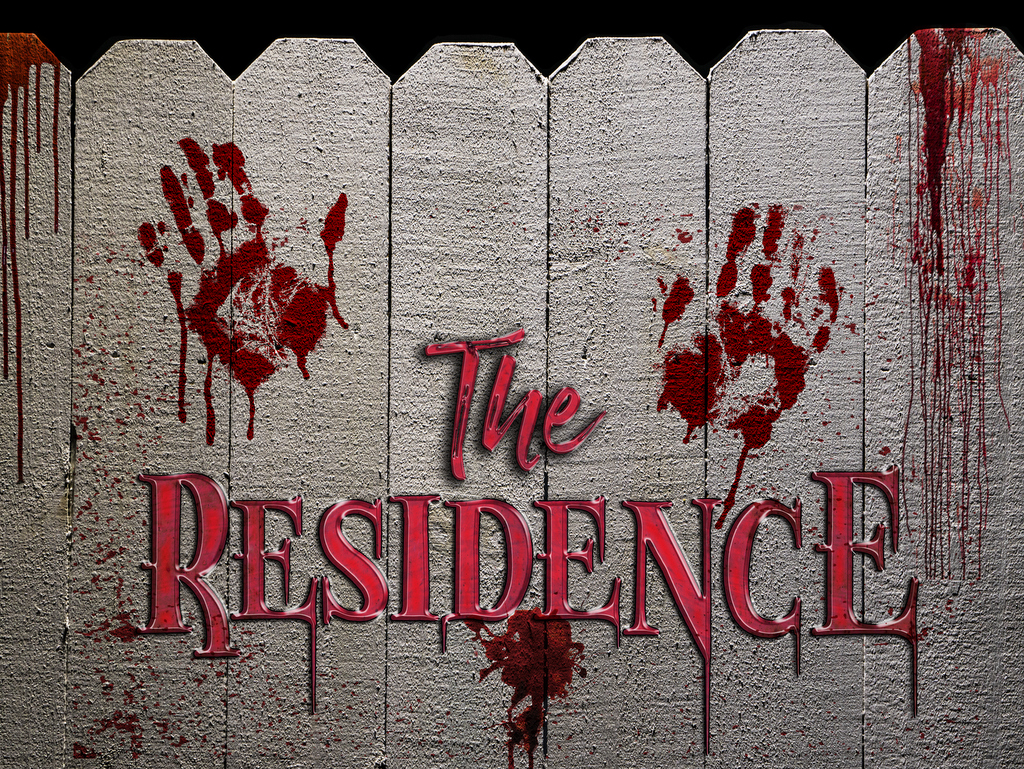 The Black Spot: Bloodshed
Dare to enter the underbelly of Captain Saw-Tooth Silas' pirate ship. Try not to fall victim to what this macabre labyrinth has in store for you, the trick lies within the dimly lit corners of this mysterious hideaway – holding the secret to escape… or demise.
This house debuted in 2016. One thing learned from past seasons is that The Black Spot saw longer queues than it should really draw, especially after each Friends performance lets out from Stanleyville Theater next door. With Tigris also being brand new this season it's likely this house will have inflated wait times throughout the evening. Visit early or at the end of the night to cut down on your time spent in line. You'll find The Black Spot in Stanleyville, near Zambia Smokehouse, at map location #2.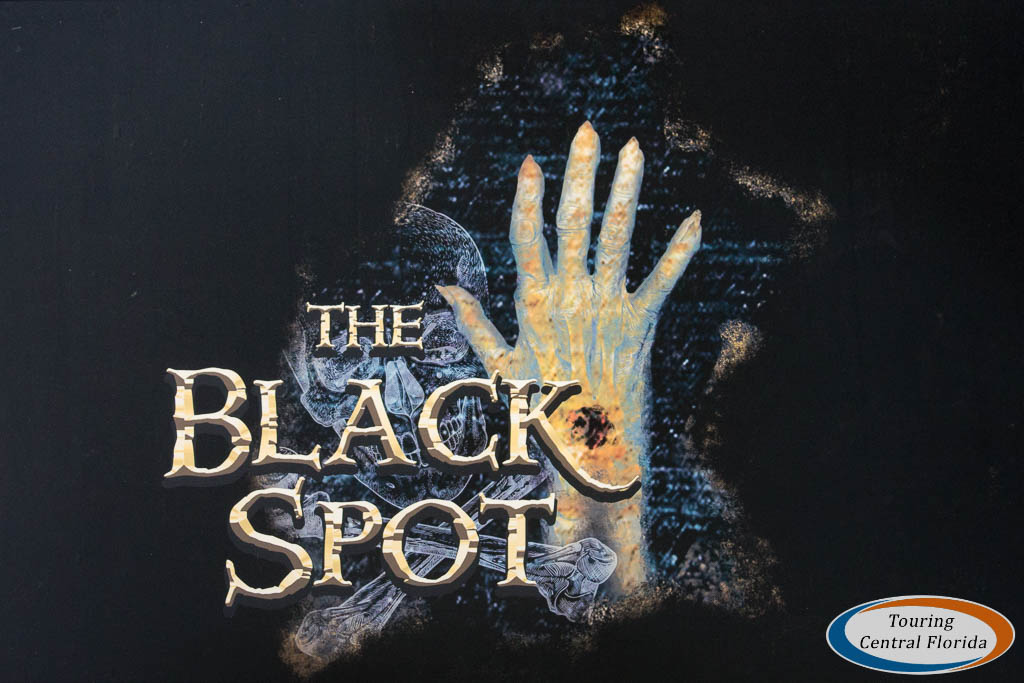 Simon's Slaughterhouse
Watch where you step in Simon's house, as every twisted turn corrals you from one sickening scene to the next. Don't get caged in or you might be the next one up on Simon's butcher block.
This house is in its second season, located in the pavilion on Gwazi Field. It's location #3 on the map.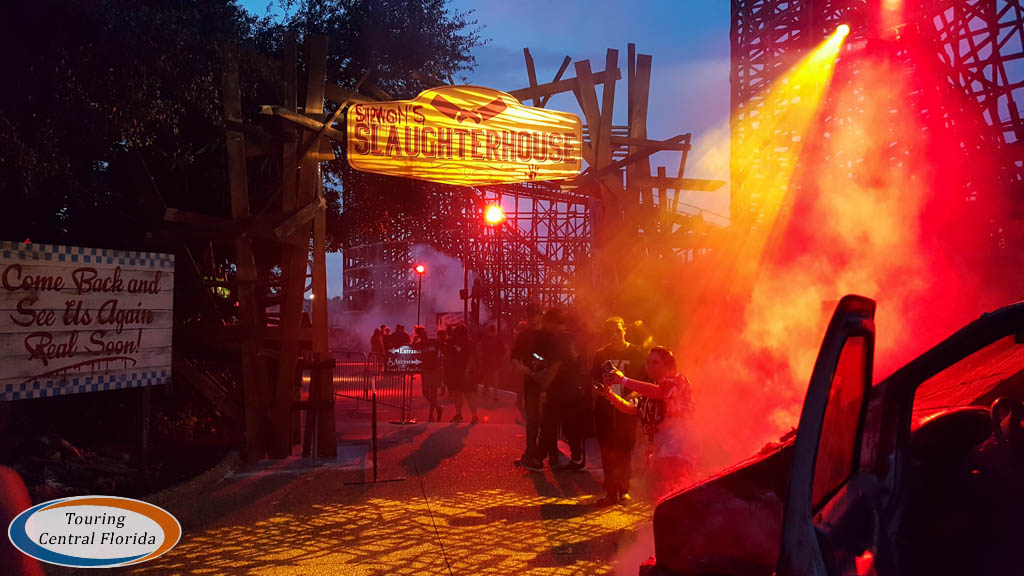 Motel Hell: Infestation
Hordes of oozing, wriggling insects have infested Motel Shellburn and the exterminator is determined to extinguish all signs of life, including the guests. Every room in this motel from hell brings new skin-crawling horrors as you try to escape his noxious attacks and check out alive.
Motel Hell returns behind the Xcursions gift shop in Bird Gardens for its fourth season. While not a new house, this year's theme of infestation looks to add a new level of terror to this guest favorite. It's #4 on the map.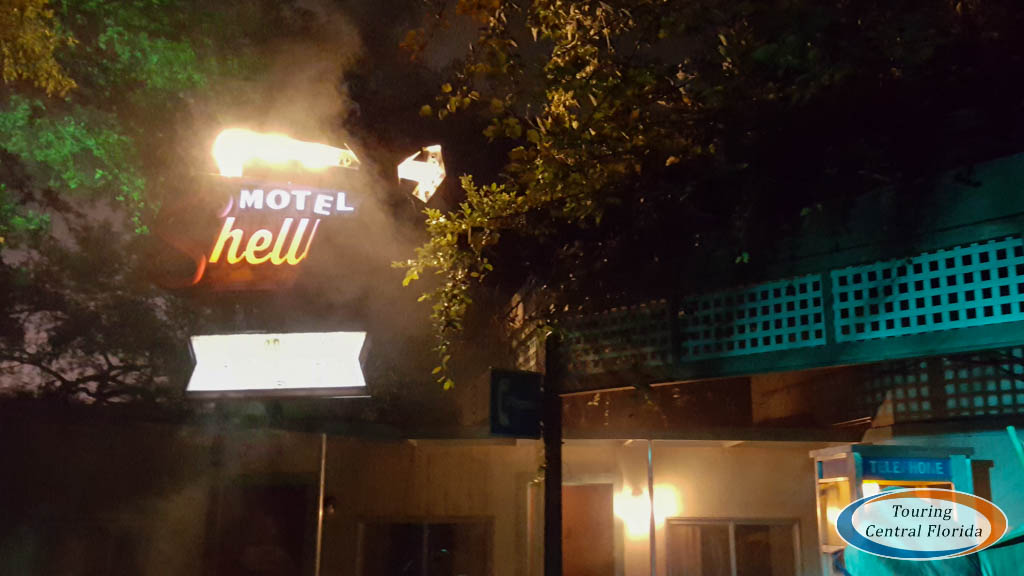 Death Water Bayou
The oldest returning house, Death Water Bayou is back for its seventh season, where guests will have to escape the curse of the Voodoo Queen. Yes, seven seasons is a long time for the same house, but it has consistently received top scores from guests every year. You'll find this highly themed house behind Zagora Cafe at map location #5. Since this house is the first that guests encounter when they enter the park, it may be better to return to this location later in the evening for a chance at shorter lines.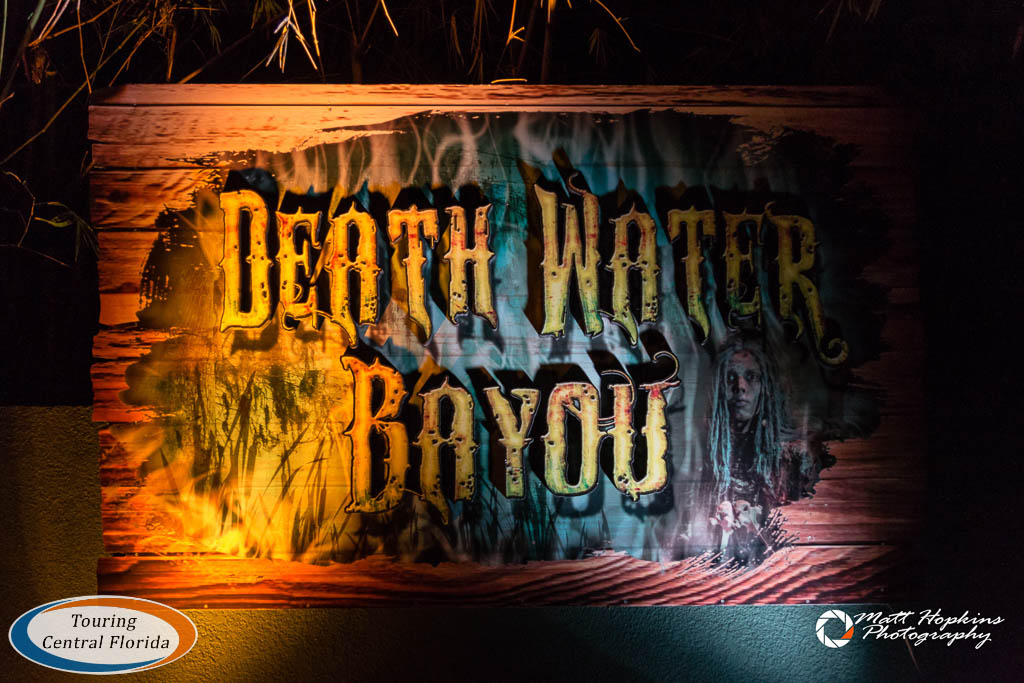 Insomnia: Patients' Revenge
Years of cruel treatments at this sleep institute have warped the minds of the tortured and imprisoned patients. Now rising against the demented doctors, the inmates have taken over the ward to seek sick revenge to torture their evil caretakers.
This house returns for its second season and remains located across from Serengeti Overlook. It's location #6 on the map.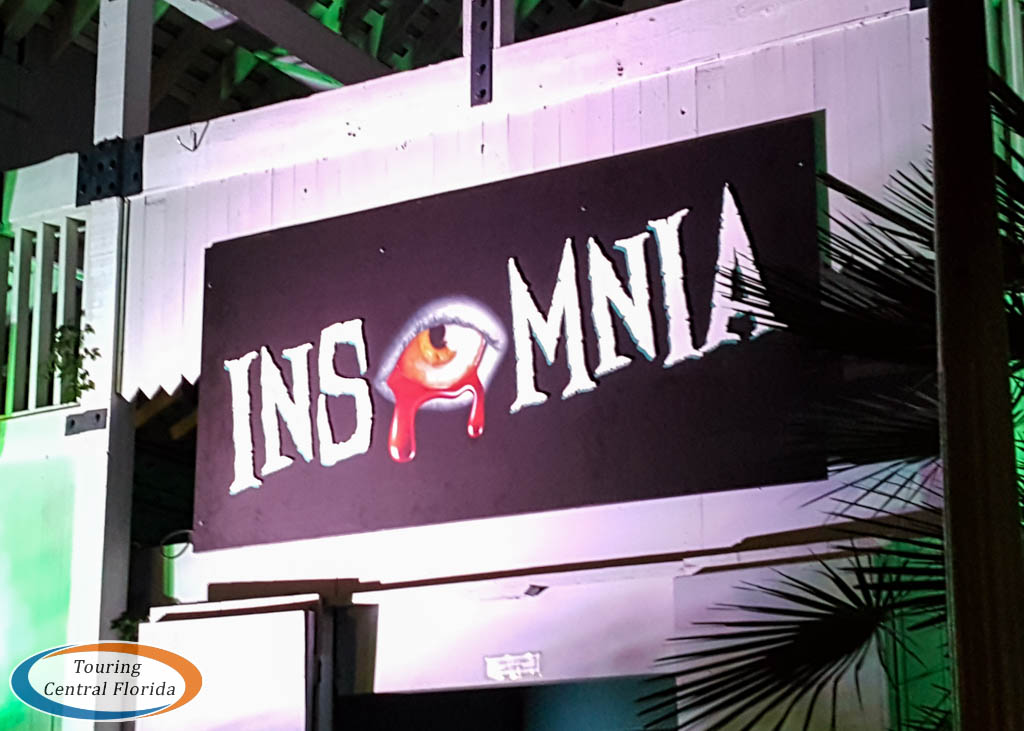 ---
Scare Zones
Nine scare zones are slated for Howl-O-Scream 2019, with all six from last year returning plus three new ones for this season.
NEW – First Fear
Before you even enter Busch Gardens, the scares will start in the entrance plaza. The horrors of Howl-O-Scream's haunted past are the first frights to greet you, rising from the dead and bringing 20 years of fear back to life. We spotted these rather larger crates as part of a big set that scare actors will hide around and climb upon.
Hell on Wheels                                                                                  
Attempting to approach this apocalyptic stronghold? Think again, as this nefarious motorcycle gang is willing to do the unspeakable to protect their survival supplies. With this gruesome gang in charge, your path to survival is looking grim.
Keep an eye our for the gang along the pathway near Zagora Cafe and in front of the Iron Gwazi site.
Meat Market
Howl-O-Scream's most fear-inducing zone places you in the center of a nauseating assault by cannibal creatures gorging on their monster menu of human hors d'oeuvres.
Meat Market is located along the Gwazi Field pathway leading to the entrance of Simon's Slaughterhouse.
NEW – Little Nightmares
Take a creepy walk down memory lane to the bygone era of papier-mâché masks and homemade costumes sure to stir up the nightmares of your childhood.
Little Nightmares is located along the pathway outside of Sesame Street Safari of Fun (which is closed during Howl-O-Scream). Decorated doors have been set up, so expect some scares from behind these and other spots along the path.
Camp D.O.A.
Rising from the murky swamp waters, murderous mutants have taken over a seemingly peaceful campground. Campers are snatched from their idyllic dreams to become ghostly stars of living nightmares.
Camp D.O.A. is located on the bypass pathway between Stanleyville and Jungala/Congo. This means Jungala will be closed again during Howl-O-Scream.
Maniac Midway                                                                                                 
Go backstage at "scariest show on earth" with Sparky and his terrifying carnie-crew as they take over Pantopia and make the midway their own stage of torture creating a frenzy of fear.
NEW – Carpe Noctem
The eerie quiet of this gothic Romanian cemetery is shattered by the triumphant screams of vampires and the sobbing moans of their victims. Climb into a coffin but your photo may be all that comes out.
The description of this new scare zone makes it sound like there will be a photo op – and a large tent set up in the area lead us to believe that will be the spot. Carpe Noctem is located along the path in Nairobi, around the corner from the Animal Care Center.
Deadly Toys                                                                                         
Childhood memories will be crushed as the horror comes to life. Lock up your toy box because life-size toys are heading out on a murderous rampage and no one is safe from their deadly wrath.
This scare zone returning for its second season gets a new location surrounding the Nairobi train station.
Día de los Muertos
The "Day of the Dead" zone returns to the Howl-O-Scream event this year.  This mysterious realm includes a one-of-a-kind celebration of life and a parade to honor those who have gone before us. Last season, this turned into more of a photo op location than a traditional scare zone like the others at the event. This year, the park is promoting it as such, including a photo op with icon La Catrina.
Look for this zone outside of Moroccan Palace Theater and along the path heading towards Nairobi.
---
Entertainment
The perennial favorite Fiends returns this Howl-O-Scream, and is back again in Stanleyville Theater. Expect the same high energy dance numbers mixed in with new pop culture references and adult humor from Dr. Freakenstein & Igor.
Look for DJ booths in the Stanleyville and Cheetah Hunt plazas, where you can enjoy a little dancing in between scares. Expect to find some of the special food and beverage tents nearby.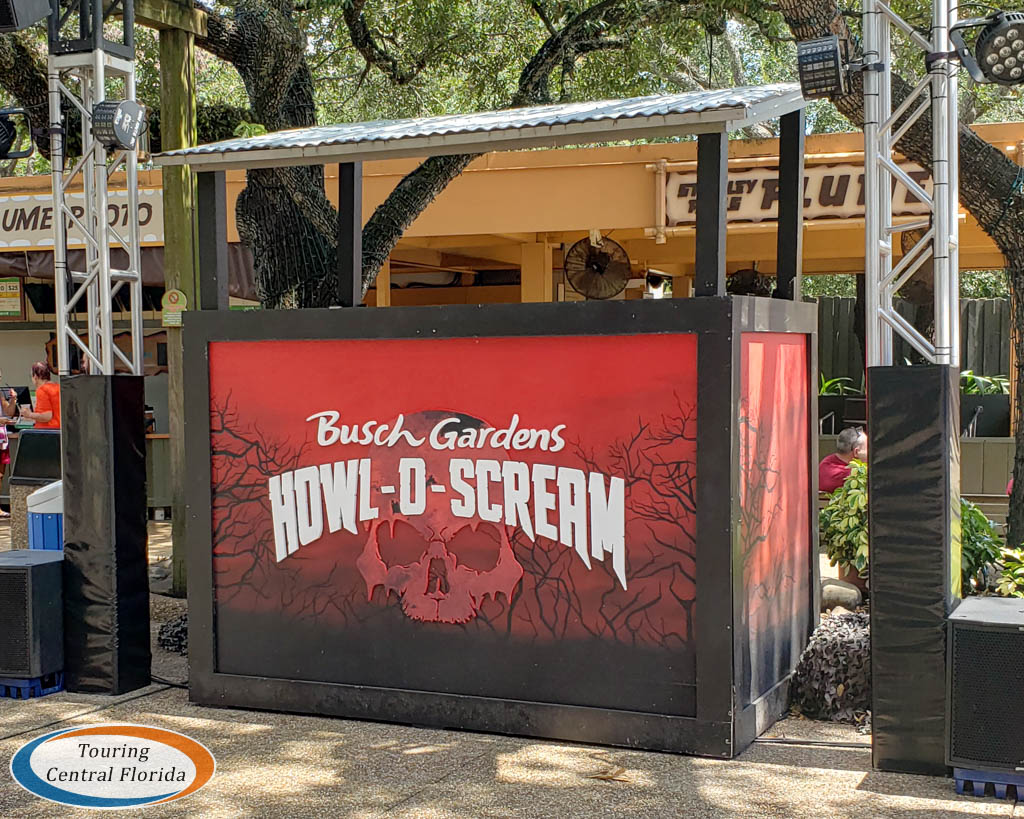 There will also be photo-op locations at various times during the event this season. The park hasn't released the specifics as to where they will be, so keep an eye out as you make your way around Howl-O-Scream 2019.
---
Food & Beverage
Along with a number of the regular counter service restaurants and concession stands being open, there will also be a number of tents available for guests looking to grab a bite to eat between being scared to death. Below are a few of the menus at booths around the park – look for items only available during Howl-O-Scream like the build your own mac & cheese, adult floats, tacos, and more.
Look for several full service bars serving up beer, wine, and cocktails. Each season usually features one or two specially themed Howl-O-Scream cocktails as well. Locations this season include:
– Carnibar in Pantopia
– Dragon Fire Pub
– Serengeti Overlook Pub
– Stanleyville Plaza
– Meat Market Bar
– Nairobi Walkway
New this season will be three liquor tasting locations set up at different corners of the park (see the map above). Assuming these are set up like the liquor tastings at past events, you'll be able to pay one price for small samples of several different liquors at each individual location.
For those arriving early, there will also be a special Happy Hour in Cheetah Hunt Plaza from 5:00 p.m. – 7:30 p.m. Also, keep an eye out for roving shot girls (and guys) in case you need a drink between bar locations throughout the night.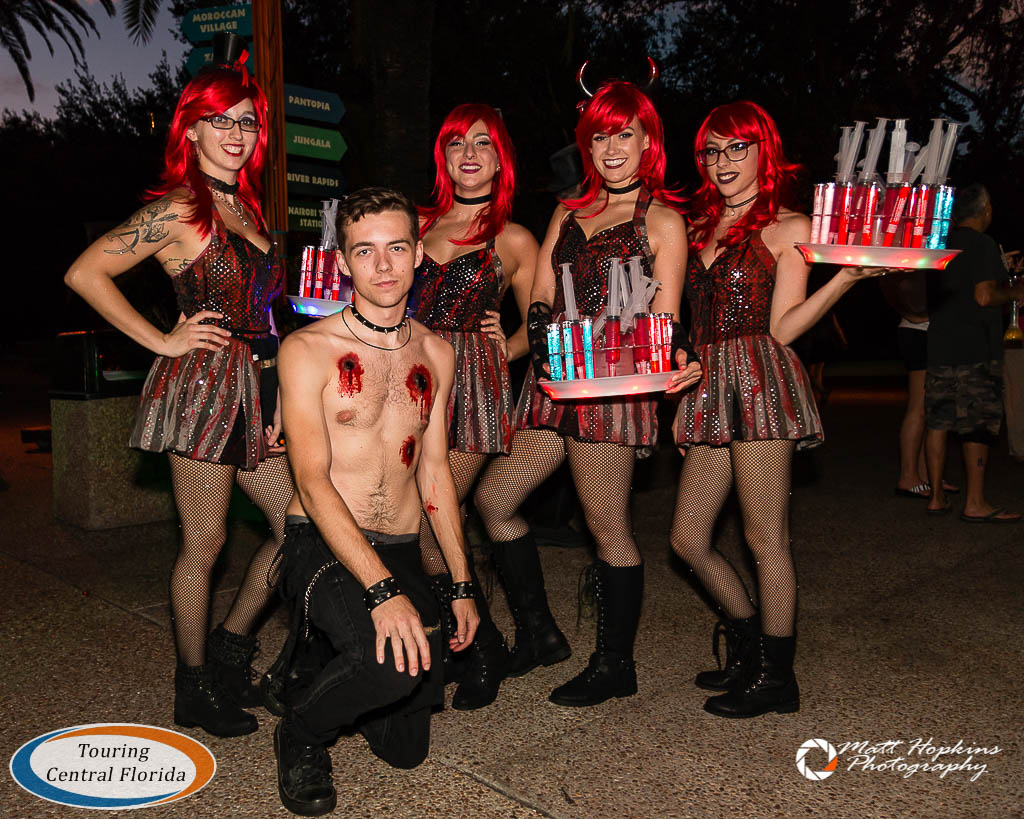 One of the most popular Evil Upgrade options, and arguably the best value, is Fright Feast. Those who purchase a Fright Feast pass get into the park (through the Nairobi gate) at 6 p.m., and head to Dragon Fire Grill for an exclusive dinner buffet. Then at 7 p.m., a half hour before the event officially opens, guests get access to some of the houses as they begin to open. Plus, until 8:30 p.m., Fright Feast guests get front-of-the-line access to all of the houses.
While the menu and other offerings have changes, you can read our review on the experience from a previous season to get an idea what to expect.
Pricing for Fright Feast ranges from $29.99 to $44.99 depending on the night. There is also an option to add a beverage package, with a voucher for three drinks you can redeem throughout the night at bars around the event including beer, wine, cocktails, soda or water. Pricing for Fright Feast & Beverage Package range from $49.99 to $64.99 depending on the night. Since you're really paying about $20 for three drinks with the package, it would be a bad deal if you only plan to drink soda or water. But if you plan on having at least three alcoholic drinks during the evening, you'll likely save a few dollars with the package.
---
Shopping & Games
Shop of Horrors opened earlier this month inside Marrakesh Market near the park's entrance, and features all the latest Howl-O-Scream 2019 apparel, souvenirs, and Halloween themed decor.
DarkHeart's Games of Skill returns in Pantopia, where the different games will feature Halloween themed prizes. Other game locations are scattered throughout the park.
---
Rides
Most of Busch Gardens' thrill rides will be open during Howl-O-Scream 2019, including all of the major roller coasters, along with Falcon's Fury and other select attractions. Advertising for Howl-O-Scream this season has shown scare actors on some of the rides as well, just like the last few seasons.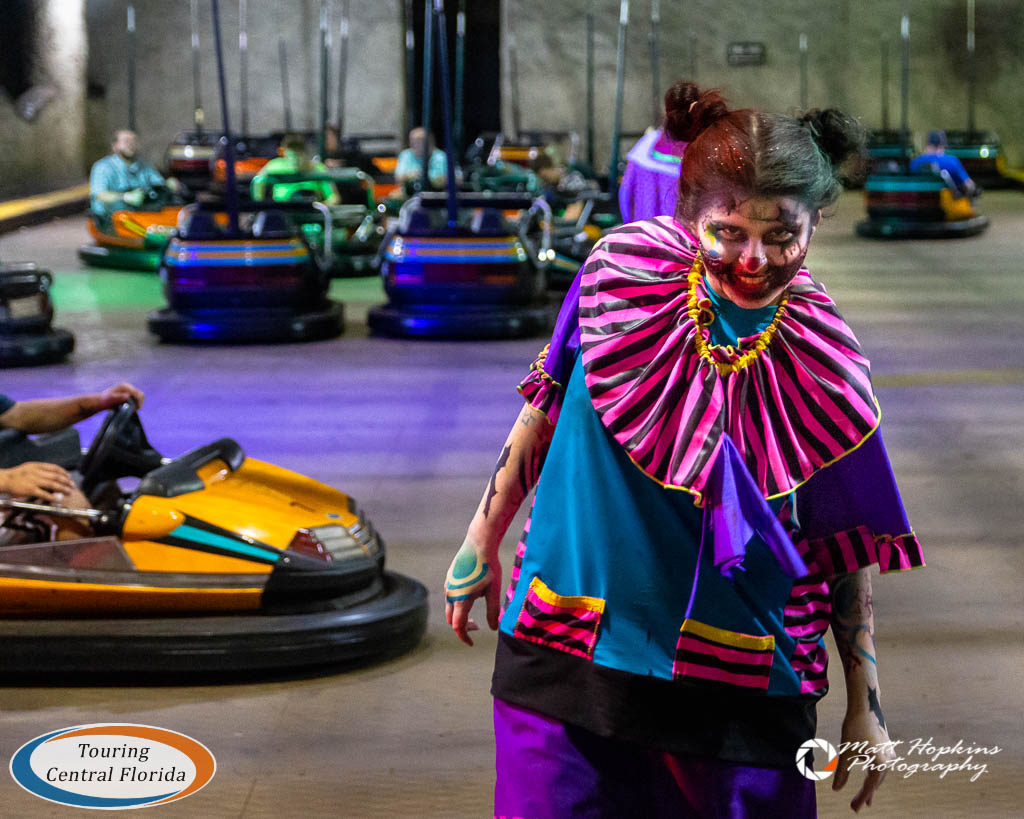 ---
Tickets
Howl-O-Scream 2019 at Busch Gardens Tampa Bay is a separately ticketed event. Daytime admission does not include admission to Howl-O-Scream, and it's also not required for those who only want to visit in the evening to enjoy the event. Single night tickets and a number of packages, including the Unlimited Admission Ticket option which grants access to all event nights, are available.
The best prices on tickets to Howl-O-Scream 2019 are online. Gate price on the night of the event will be the most expensive, but there is no reason to wait until you arrive at the park to buy your tickets with huge discounts for buying online in advance. Single night tickets start at $39.99 + tax when bought online. Annual pass members can save even more buy purchasing through the pass member site. (Remember, Florida Platinum Annual Pass Members get free admission to Howl-O-Scream 2019 on the first weekend, Friday and Saturday September 20 & 21.)
There is also a Wild & Wicked Weekend Ticket allowing guests unlimited admission to Busch Gardens Tampa Bay during the day and Howl-O-Scream at night on a four day weekend (Thursday through Sunday). It's available for $109.99 + tax online.
For those who want to attend Howl-O-Scream 2019 as many times as possible, the best option is the Unlimited Admission Ticket, which grants admission on all 2 event nights. As of the time of publication of this article, it was on sale for $84.99 (regularly $99.99).
Purchase your tickets or vacation packages on the Howl-O-Scream 2019 website.
---
Evil Upgrades
A number of optional add-ons are available for Howl-O-Scream 2019, which are referred to as Evil Upgrades. Along with Fright Feast described above, there are also upgrades for front of the line access and VIP Tours.
Front-of-the-line access comes in two options – Front Line Fear and Front Line Fear Extreme. Front Line Fear allows the guest to skip the regular line once at all six of the haunted houses. Front Line Fear Extreme also includes the ability to use the Quick Queue line at six thrill rides of the guest's choice. Both options also include a 20% discount at gift shops. Prices vary based on date – Front Line Fear passes range from $35 to $85, and Front Line Fear Extreme run from $45 to $90.
Also available is the All Howl-O-Scream Front Line Fear Upgrade, which grants the guest the Front Line Fear Extreme benefits each of the 122 event nights. Price is $149.99 regardless of how many nights attended.
Another option for guests looking for an upgraded experience is a tour. There are two tours available this year: Guided VIP or Ultimate VIP. Both tour options include admission to Howl-O-Scream, front of the line access to the haunted houses, private beverage locations with beer, wine, water and soft drinks, reserved seating at a performance of Fiends, and a complimentary photo.
The VIP Guided Tour is a three hour group tour where guests will most likely be put together with other sets of guests. Prices range from $99 to $149 per person.
The Ultimate VIP Tour is a private and personalized seven hour tour for your own group, and also includes preferred parking, Fright Feast access, and front of the line access to the rides. A minimum of two guests is required to book, and prices range from $229 to $329 per person.
You can see all of the options and purchase your Evil Upgrades on the Howl-O-Scream 2019 website.
---
Join in the conversation on social media by using #HowlOScream, #20YearsOfFear, and #HOS19. For the latest on Howl-O-Scream 2019 at Busch Gardens Tampa and other theme parks, attractions and more across the region, be sure to follow Touring Central Florida on twitter @androckb, @JacobTouringCe1, @TourCentralFL, and give our facebook page a like.