The male Asian elephant Spike, who has resided at Busch Gardens Tampa Bay for the past four and a half years, was relocated yesterday to the National Zoo in Washington D.C.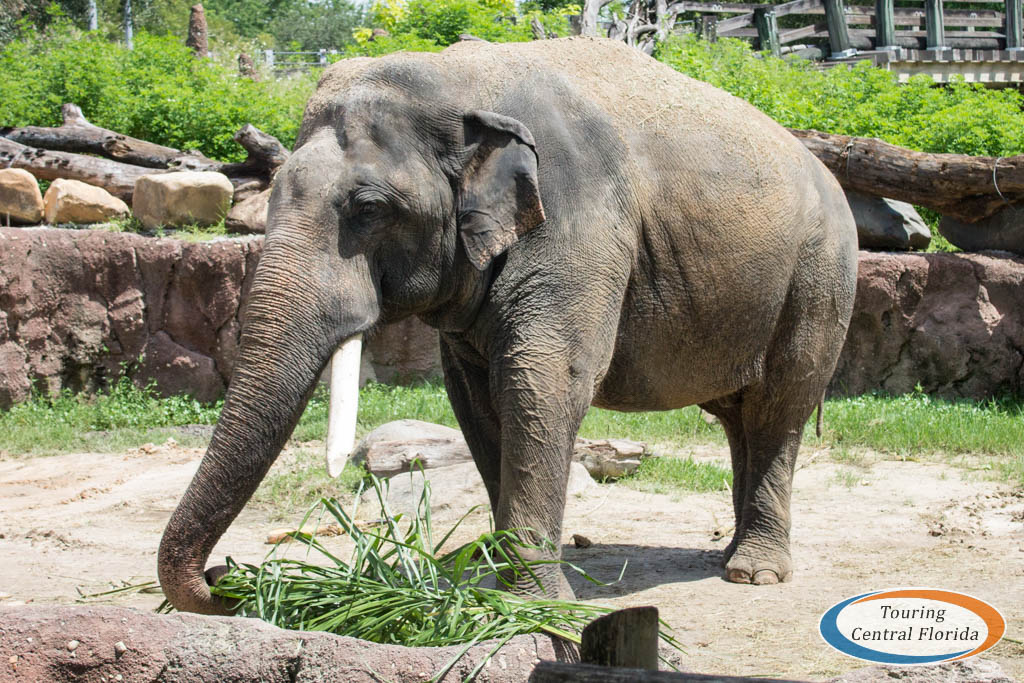 Spike was moved to Busch Gardens Tampa from the Calgary Zoo in September 2013. That zoo at the time had decided to remove its elephant exhibit. Over the course of three days, Spike made the journey to his new, warmer habitat at Busch Gardens. After spending several months in quarantine (as a precaution) and getting acclimated to his new home, he was introduced to the herd and eventually placed on the Asian elephant habitat with them in 2014.
The hope was Spike would mate with the youngest member of the Busch Gardens herd, but that didn't happen during his residency at the park. As part of the Species Survival Program (SSP), animals are moved around in participating zoos in an effort to maintain a stable captive population of endangered animals that is genetically diverse.




According to a report in the Washington Post, Spike left Busch Gardens yesterday around 12:30 p.m. and arrived at the zoo in Washington D.C. around 8 p.m. He knows some of the herd he will be joining, including a female named Maharani whom he spent a decade with at the Calgary Zoo. The hope is those two will successfully mate.
Reached for comment via email today, a Busch Gardens Tampa Bay spokesperson said "as part of our overarching commitment to species preservation, we are working with the AZA's [Association of Zoos & Aquariums] SSP to determine the best path forward to improve the reproductive potential of Asian elephants in the United States."
As for the future of the remaining elephants at the park, "At this time, there is no specific plan to move any particular animal to any particular facility but, that may change as we continue to work with the AZA's species survival team."
---
For the latest on Busch Gardens Tampa and other theme parks, attractions, dining venues, and more across the region, be sure to follow Touring Central Florida on Twitter @TourCentralFL & @androckb, and like our Facebook page.