Traipse your way through never-before-seen areas of the American Victory Ship, battling zombie stowaways while the Ripper Squad Decontamination Crew fights for humanity's very survival! Tampa's authentic nautical haunted attraction opens October 2nd and will operate 11 nights throughout the month, culminating on Halloween night.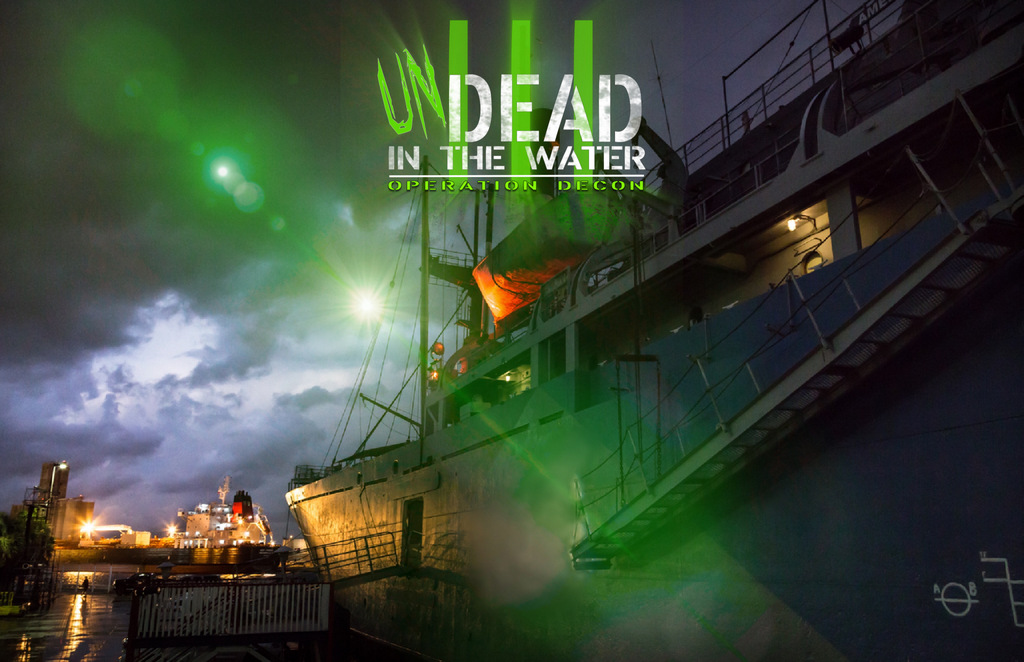 Terrifying, flesh-eating zombies provide scares across 60,000 sq. ft of cavernous cargo holds and open-air decks. The attraction will take every effort to provide a safe and sanitary experience for guests, staff, and actors. In addition to enhanced daily cleaning procedures, staff and scare actors will clean with hospital-grade cleaning agents and sanitize the entire ship throughout the duration of the attraction, including all high-touch surfaces such as ladders, railings, and countertops. CDC best practices will be observed and guests may be required to wear face coverings while inside the attraction.




UNDead in the Water will take place aboard the American Victory Ship located at 705 Channelside Drive, Tampa, FL, behind The Florida Aquarium. Due to its scary nature and special effects, UNDead in the Water is recommended for adults and teenagers. Capacity is limited, and advance purchase for specific time slots is required.
Tickets start at $15; visit the event's website for a complete schedule and to purchase your tickets.
---
For news on theme parks, attractions, and more across the region be sure to follow Touring Central Florida on twitter @androckb & @TourCentralFL, and like our Facebook page.