Check out the News & Notes for March 2019, with a look ahead at what's happening at Busch Gardens Tampa Bay, along with a review of some of the recent changes and news from the park. In this edition: first look at the Food & Wine Festival, RMC Gwazi is confirmed, pin trading kicks off, and much more!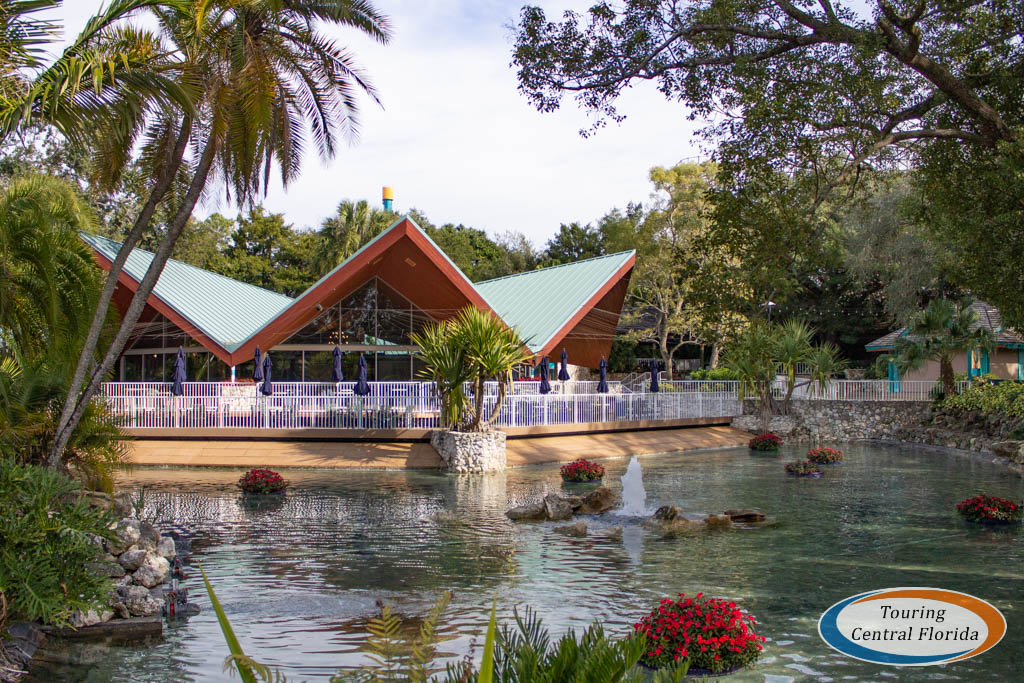 ---
Looking Ahead
Current Admission Offers: The park is offering its BOGO Fun Card deal, where guests purchasing a Busch Gardens Tampa Fun Card for $104.99 (+ tax and service fee) get an Adventure Island Fun Card free. Florida resident children age 3 to 5 can also pick up a free Preschool Pass for visits to both Busch Gardens and Adventure Island. For more details on these offers, see our recent article.
Special Events: Real Music, Real Masters continues through March 16. See more details in our recent article. Food & Wine Festival kicks off March 16, and runs on weekends through the end of April. See more details below.
Scheduled Refurbishments & Closures: Phoenix and Jungle Flyers are closed until further notice. Falcon's Fury will have a short refurbishment through March 8. Congo River Rapids and the pathway along the hippo habitat in Edge of Africa have also been recently closed, but no dates have been listed for work on those areas. While the dates are taken directly from the park's website, they are subject to change.




---
Food & Wine Festival Starts March 16
The 5th Annual Busch Gardens Tampa Food & Wine Festival kicks off Saturday, March 16. This season will see some big changes, with almost all of the menu items across the cabins being brand new. As in past seasons, each evening will see a headline act on the main stage in Gwazi Field.
See the full concert lineup here, and be sure to check out our in-depth Festival Food Guide & Drink Guide as well.
---
RMC Gwazi Confirmed
The park has finally confirmed Rocky Mountain Construction (RMC) will be bringing Gwazi back to life as a hybrid roller coaster in 2020. The announcement came on March 1 as part of the 60th Celebration Kickoff Event, where we also learned the yet unnamed coaster will be over 200 feet tall, and hold three records when it opens, including highest, steepest and fastest of its type.
For more details on the announcement, see our recent article.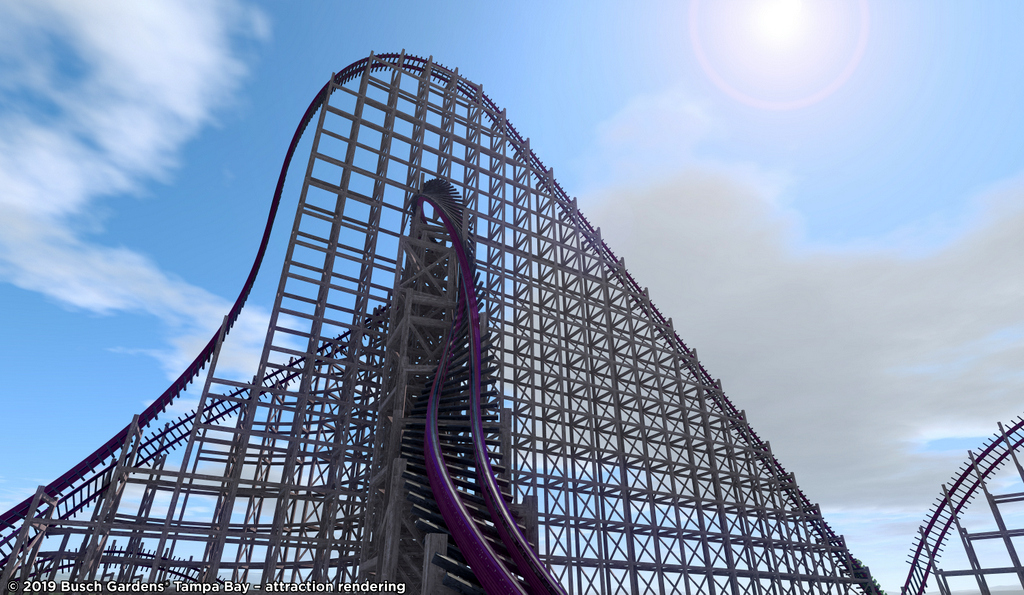 ---
Pin Trading Kicks Off
As part of the park's 60th Anniversary Celebration, Pin Trading at the park kicked off on March 1. Over 100 brand new designs were released, including some limited edition and special series pins. Most gift shops in the park have a selection, with the greatest variety available at Emporium just inside the park's entrance. We found prices for most single pins to range from about $8 to $10, with accessories, sets and other items ranging from $6 to $30.
Look for more details on the Pin Trading program in an article coming soon.
---
Adventure Island Set to Open for 2019 Season
Busch Gardens Tampa's water park, Adventure Island, is set to open for the 2019 season on Friday, March 15. Weather permitting, the park will be open most days through the summer, with weekend operation rounding out the season in October. See the park's website for specific operating days and hours.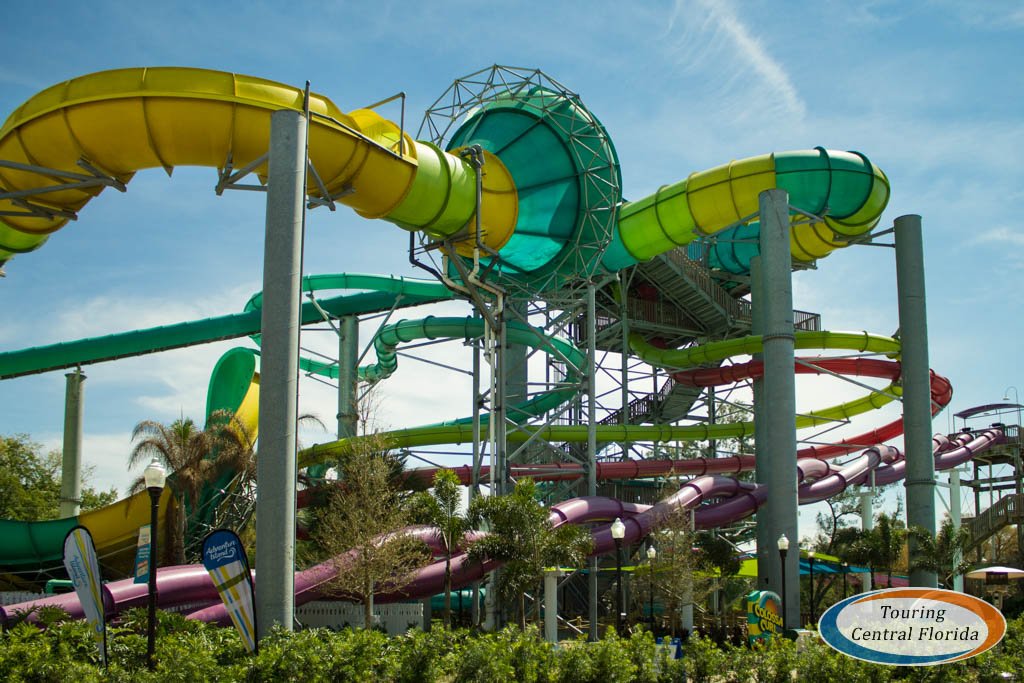 ---
Walking Around
There have been a number of changes at the park recently! Let's take a look at updates from the park's Morocco section in this month's Walking Around.
Heading into the park from the turnstiles, guests may notice that Lost & Found has been relocated here from its old location at the Security and First Aid station near the former Marrakesh Theater.
At Emporium and Marrakesh Market, look for a variety of new merchandise available, including 2019 and 60th anniversary branded apparel and other souvenirs. Guests can receive 20% off 60th Anniversary items during the month of March.
The short lived Donut Drop in Pantopia last summer has seen a rebirth at the ice cream shop inside Sultan's Sweets, where the mini-donuts have recently returned for sale. The Donut Fury has been renamed Sultan's Donut Delight.
Just outside of Sultan's Sweets, two new walking trail maps have been installed showing routes around the park and their distance. This is part of the Tampa General Hospital sponsorship that began last year.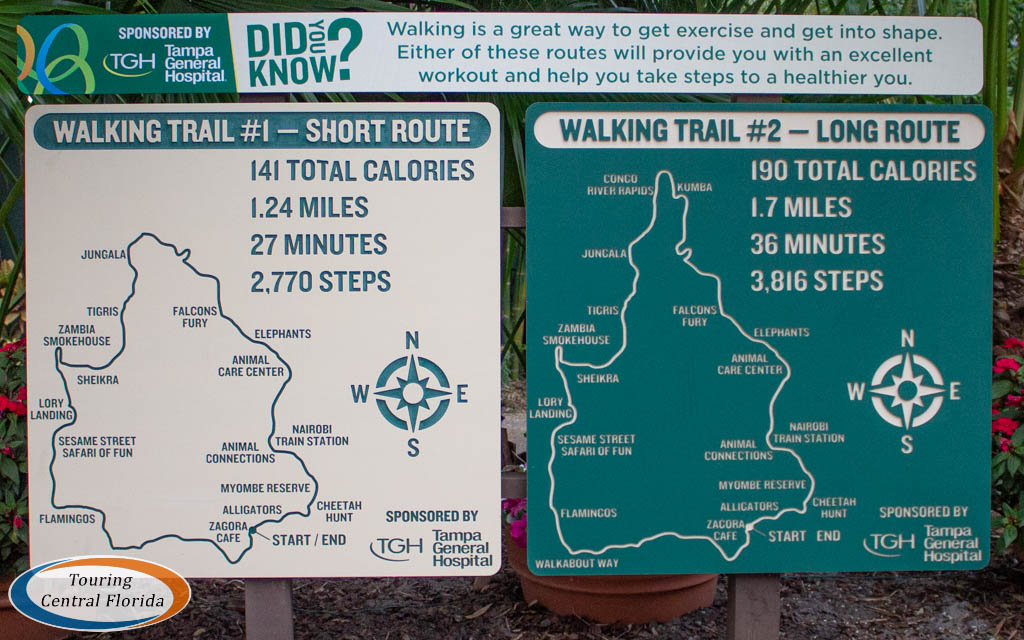 On the other side of Morocco in the (former) Gwazi plaza, a new game has been installed across from Gwazi Gliders. Hangin' Around challenges guests to hang in place from a bar for two minutes. The simple concept is surprisingly challenging.
---
For the latest on Busch Gardens Tampa Bay and other theme parks, attractions and more across the region, be sure to follow Touring Central Florida on twitter @TourCentralFL, @androckb, @Emmet_TCF, @JacobTouringCe1, and give our facebook page a like.