At the busy intersection of Tampa and Race Track roads west of the city, the Oldsmar Flea Market offers some 20 acres of shopping every weekend. It has been a community staple for nearly 40 years, and after its sale last year to a local developer, the Oldsmar Flea Market is beginning to make some changes as it continues to grow.
We recently took a tour of Oldsmar Flea Market with general manager Theresa Pagano, who shared with us not only what's available for visitors today, but also a look to the future for the market.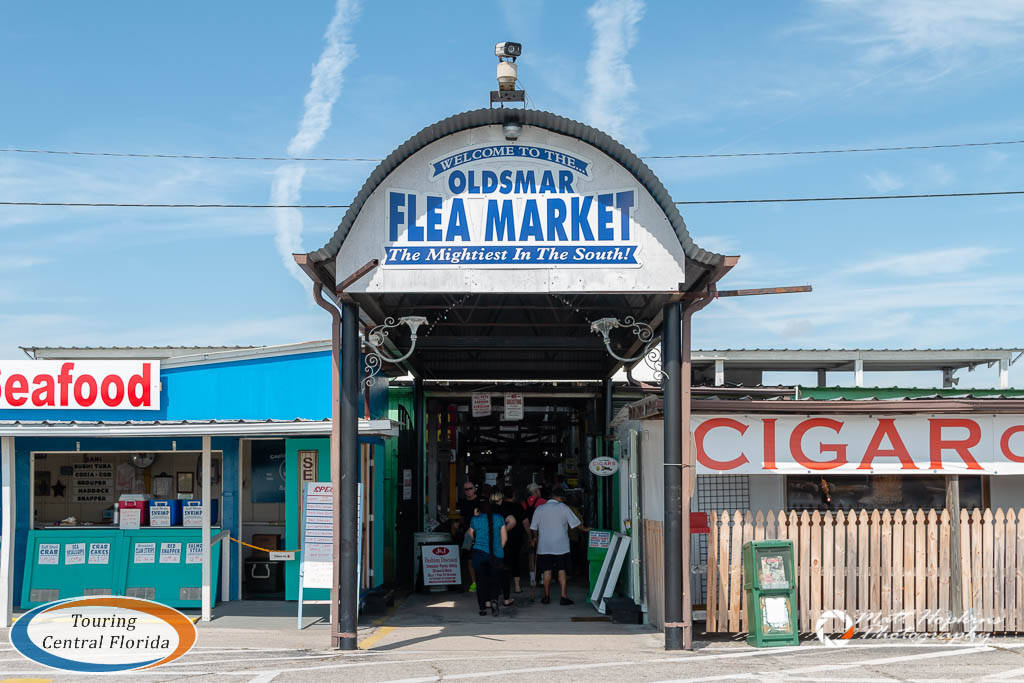 ---
Future Plans
Oldsmar Flea Market was purchased last year by local developer Grady Pridgen, and there was much speculation on what would happen to the property. A supporter of the entrepreneurial spirit, Pridgen wants to help vendors succeed, enhance the guest experience, and overall support local businesses with his purchase of the market.
Building H is going to see the biggest changes. The two wings have recently been cleared out, with vendors moving to other booths and the maintenance facilities currently being relocated. The 12,000 square foot west wing will soon be transformed into a special event space, and the east wing will become a sports bar, where customers can enjoy a drink while watching a game.




Other changes include the coming relocation and expansion of the fresh produce vendors. The goal, Pagano explained, is to have a dedicated farmers market area where current and new vendors can sell their produce.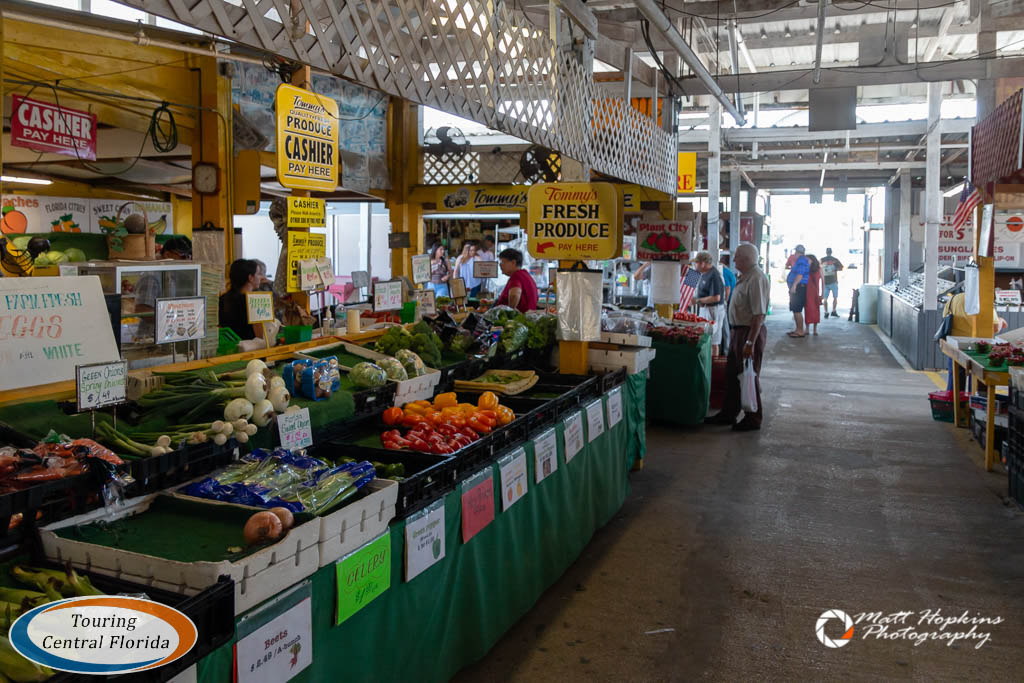 ---
A Community Tradition
Starting out as a self storage business, founder Richard Ferkich noticed some of his tenants selling items out of their units, and in 1980 the Oldsmar Flea Market was born. Nearly 40 years later, the market has expanded numerous times, now featuring some 1,000 individual booth spaces across 20 acres (with an additional 10 acres of free parking). There are several hundred vendors ranging in size from single booths to entire wings of the market buildings.
You can find just about anything you could want at the Oldsmar Flea Market. Pagano described it being like a mini-city – full of different vendors offering a wide variety of merchandise and services. At the Oldsmar Flea Market you can pick up fresh produce, get your hair and nails done, buy new or vintage apparel, check out all kinds of antiques and collectibles, and so much more.
Walking around, Pagano herself is like a mayor of a small town, greeting vendors by name and taking a moment to touch base and hear any concerns they had while giving us the tour.
One common theme among business owners we spoke with at the flea market: many started with one single booth space and have expanded to several as they found success. Some vendors have been at the flea market for a couple of decades and have established a loyal following of customers.
Michael Ilesmann is one of those vendors, who started selling high end Scandinavian leather chairs from a single booth. He now has an expansive showroom at the market, growing his business over several years to become the area's largest supplier of the European furniture.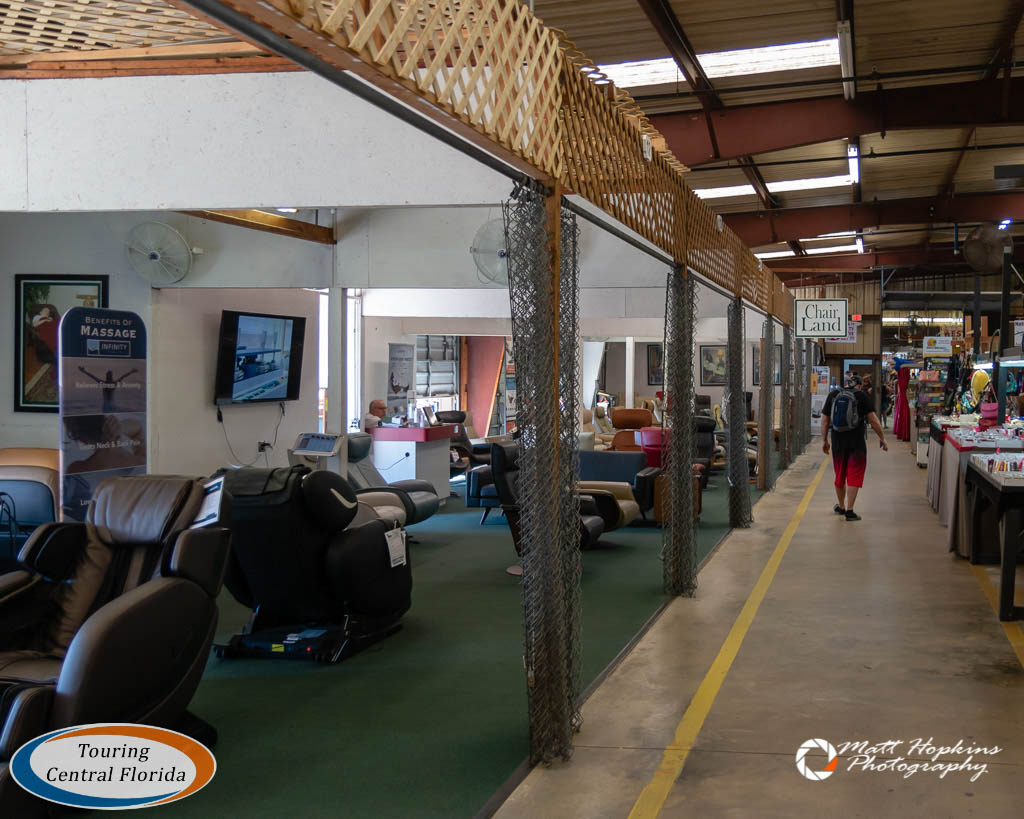 Gundham from Japan started out selling candy from the country several years ago, and has expanded to a large air-conditioned space selling a variety of model kits and other collectible items.
We stopped by the Rock Shop, which recently took over the space of the old Sock Shop. Showing the ingenuity of a small business, the owner reused much of the old signage – including painting over the 'S' in Sock to name his new spot.
Look for the interesting artwork outside Guitar Daddy, then venture inside the booth to see a variety of instruments and pop culture collectibles.
If you have a green thumb, take a walk through Christine's Tropical & Exotic Plants for a chance to see a variety of species for any size garden.
At Steve's Stuff, the owner has been selling a variety of antique and collectibles and sharing stories for 20 years. Steve exemplifies the passion and creativity of small business owners at the flea market, and reminds us all to take a few minutes to chat with the vendors while browsing.
This is just a small glimpse into what's available at the Oldsmar Flea Market. We suggest visiting for yourself and wandering up and down all the aisles to see what you can find – from the things you want to the items you never knew you needed.
---
If You Go…
Oldsmar Flea Market
180 N. Race Track Road
Oldsmar, FL 34677
Fridays through Sundays (some vendors also open on Wednesday & Thursday)
---
Thanks to Matt Hopkins Photography for the images used in this article.
For the latest on theme parks, attractions and more across the region, be sure to follow Touring Central Florida on twitter @TourCentralFL, @androckb, @Emmet_TCF, @JacobTouringCe1, and give our facebook page a like.