Tampa's premier spring festival returns on Saturday, March 16 at Busch Gardens Tampa Bay's Food & Wine Festival. With more than 35 delicious dishes to pair with over 100 wines, craft brews and cocktails, park guests can explore a variety of flavors while enjoying a diverse concert line-up, including acts for all tastes. The Food & Wine Festival runs weekends from March 16 to April 28 and is included with admission to the park. The festival area and booths open at noon on event days.
Just like in 2018, Touring Central Florida plans to bring you our in-depth guides covering all aspects of the Food & Wine Festival at Busch Gardens Tampa. Our guides looking at the festival and all the food & drink options are coming soon!
---
Concerts
From country and rock to R&B, the Food & Wine Festival line-up reflects musical genres of all tastes. Fans can book the ultimate festival experience with one of two exclusive VIP packages available for each act, including reserved concert seating and a Sampler Lanyard. Concert headliners include:
Saturday, March 16 – Daughtry (7 p.m)
Sunday, March 17 – The Band Perry (6 p.m.)
Saturday, March 23 – 3 Doors Down (7 p.m.)
Sunday, March 24 – Fred Eaglesmith featuring Tif Ginn (4 p.m.), Kathleen Edwards (5:30 p.m.), Blue Rodeo (7p.m.)
Saturday, March 30 – Justin Moore (7 p.m.)
Sunday, March 31 – El Gran Combo (6 p.m.)
Saturday, April 06 – To Be Announced
Sunday, April 07 – Josh Turner (6 p.m.)
Saturday, April 13 – Mighty Mighty Bosstones (7 p.m.)
Sunday, April 14 – Boyz II Men (6 p.m.)
Friday, April 19 – Vertical Horizon (5:30 p.m.) and Edwin McCain (7 p.m.)
Saturday, April 20 – Levi Hummon (5:30 p.m.) and Hunter Hayes (7 p.m.)
Sunday, April 21 – Mat Kearney (6 p.m.)
Saturday, April 27 – Walk Off the Earth (7 p.m.)
Sunday, April 28 – Foreigner (6 p.m.)
---
VIP Seating
Concerts are included with your valid Busch Gardens Tampa admission, and there is free bleacher style seating and plenty of standing & sitting room in the back of Gwazi Field on the grassy hillside. If you want to sit front and center for your favorite act, you'll have to purchase one of the VIP Seating Packages.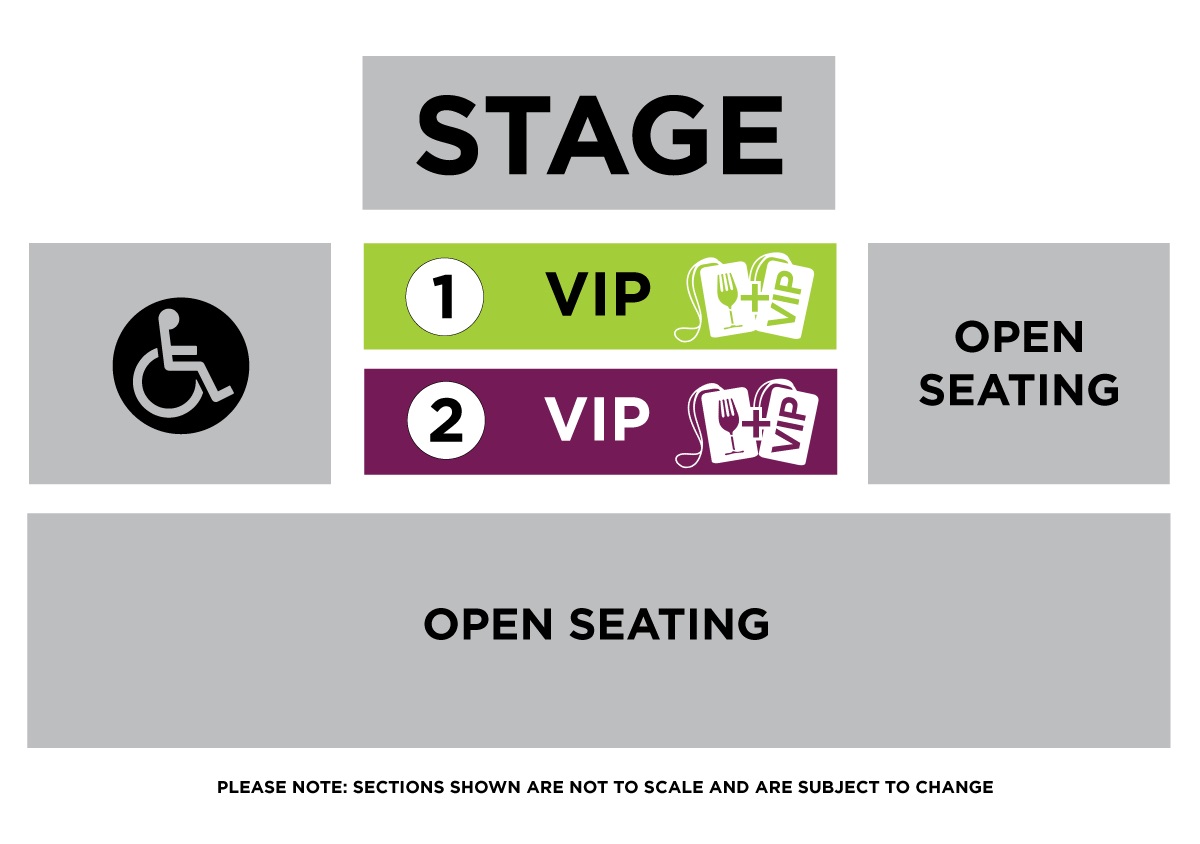 Each VIP Seating Package includes a guaranteed spot within one of the two VIP sections in front of center stage. VIP Section 1 is the closest, with VIP Section 2 immediately behind it. Both sections offer the same metal bleacher seating as the disabled access and general seating on either side, but is fenced off and accessible only through a special VIP entrance.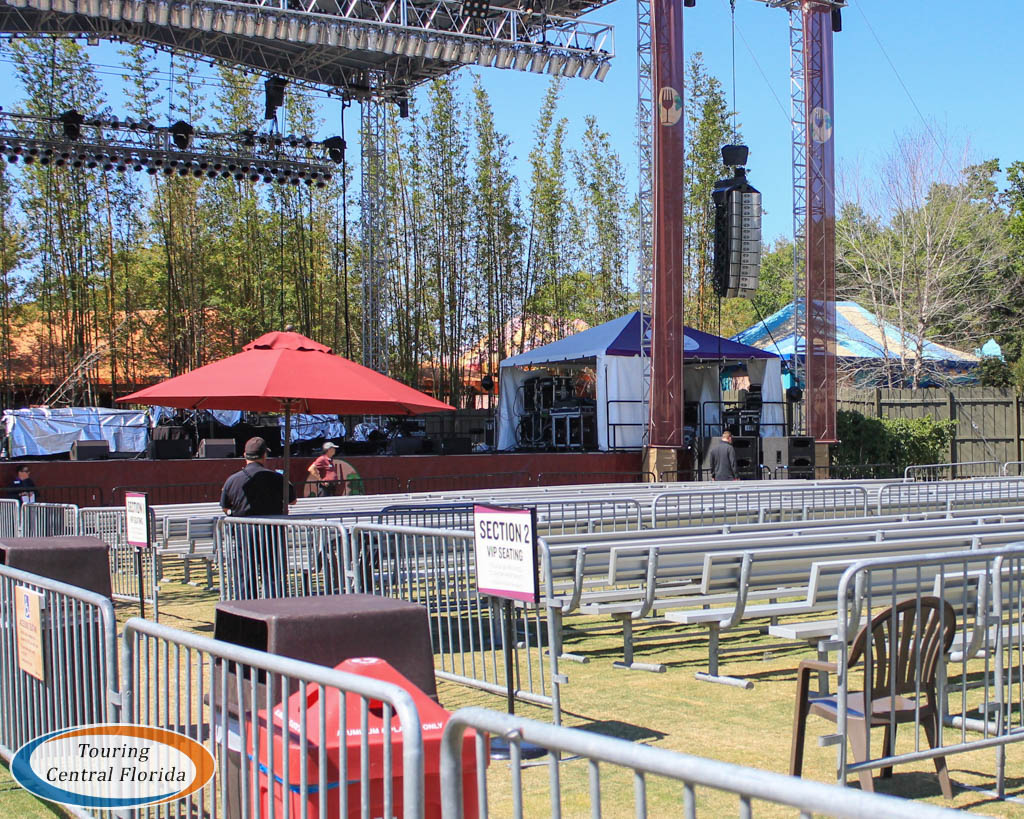 Pricing for the VIP Seating Package depends on the artist and demand. It's worth noting that each package includes a 5 Sampler Lanyard (a $29.99 value) which is good at any of the festival's booths for food or drink items (including alcoholic beverages). VIP Section 1 prices start at $39.99 and range up to $79.99. VIP Section 2 prices are $34.99 to $69.99.
A few reminders and notes about the VIP Seating Packages. Remember to make sure you have the correct date selected when you're buying your VIP package, and also remember that price does NOT include admission to the park. Having a VIP Seating Package entitles you to a seat within your selected section, but does not guarantee you a specific seat. If you want to be in the very first row at center stage, you'll still have to show up early and claim your spot. VIP seating often sells out for the more popular acts in advance, so don't wait until the day of the concert to buy if you're sure you want it.
To purchase your VIP Seating Package, visit the park's website.
---
Join in the conversation online by using #CorksAndCoasters. For the latest on Busch Gardens Tampa and other theme parks, attractions and more across the region, be sure to follow Touring Central Florida on twitter @TourCentralFL, @androckb, @Emmet_TCF, @JacobTouringCe1, and give our facebook page a like.