The 7th Annual Busch Gardens Tampa Bay Food & Wine Festival is now underway, running each Friday, Saturday, and Sunday from noon until close through April 25, 2021. The event combines over thirty sample-sized culinary creations, nearly 100 different wines, cocktails, & brews, headline concerts on select dates, and other entertainment.
The park is continuing with its enhanced safety guidelines, including physical distancing and requiring face coverings for all employees and guests ages 2 and above. In addition to your admission, be sure to make a free reservation online before your visit, and be prepared for a mandatory temperature check along with the normal security check before entering the park.
Be sure to check out our other Food & Wine guides:
---
Concerts
Food & Wine Festival headline concerts will be held on Festival Field each Saturday in March and April, plus select Fridays & Sundays. The line-up reflects musical genres of all tastes. Concerts are included with any park admission, but fans can book the ultimate festival experience with an exclusive VIP package available for each act, including reserved concert seating and a Sampler Lanyard. New for 2021, each artist will perform two concerts – one at 5 p.m. and another at 7 p.m.
*NOTE: Vanilla Ice on Sunday, March 28 will have only one performance at 7 p.m. The tribute artists on April 4 and 11 will play three separate concerts at 3 p.m., 5 p.m., and 7 p.m.
Concert headliners include:
Saturday, March 6 – Phillip Phillips 
Saturday, March 13 – Parmalee
Saturday, March 20 – Dylan Scott
Saturday, March 27 – 38 Special
Sunday, March 28* – Vanilla Ice
Friday, April 2 – Sugar Ray
Saturday, April 3 – Sister Hazel
Sunday, April 4* – Latin Explosion (Tribute Artists)
Saturday, April 10 – LoCash
Sunday, April 11* – Fleetwood Max (Tribute Band)
Saturday, April 17 – Tito Nieves
Sunday, April 18 – En Vogue
Saturday, April 24 – Starship featuring Mickey Thomas
Sunday, April 25 – Kool & the Gang
---
VIP Seating
Concerts are included with any valid Busch Gardens Tampa admission, and there is some free bleacher-style seating on the sides and back of Festival Field (also known as Gwazi Field). There is ample space between rows of seats to allow for distancing, and each bench is marked off in 3-foot segments to allow for room between parties. Guests are also reminded that face coverings are to be worn at all times while enjoying the concerts unless actively eating or drinking.
If you want to sit front and center for your favorite act, you'll have to purchase a VIP Seating Package. A separate VIP Seating Package would be required to see each of the artist's shows on the same evening. The VIP Seating area is set apart from the rest of the field by metal fencing.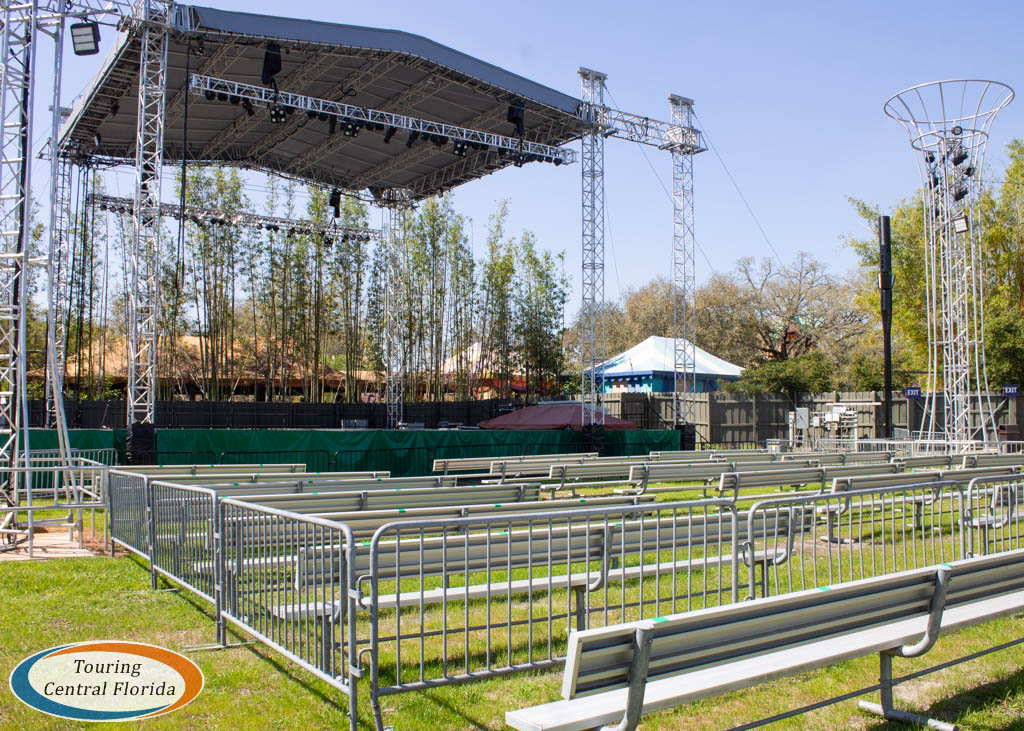 Each VIP Seating Package includes a guaranteed spot within the VIP seating section in front of the center stage. Access to the area is through a special VIP-only entrance at the back of the pavilion next to the stage – look for stop #10 on the festival map.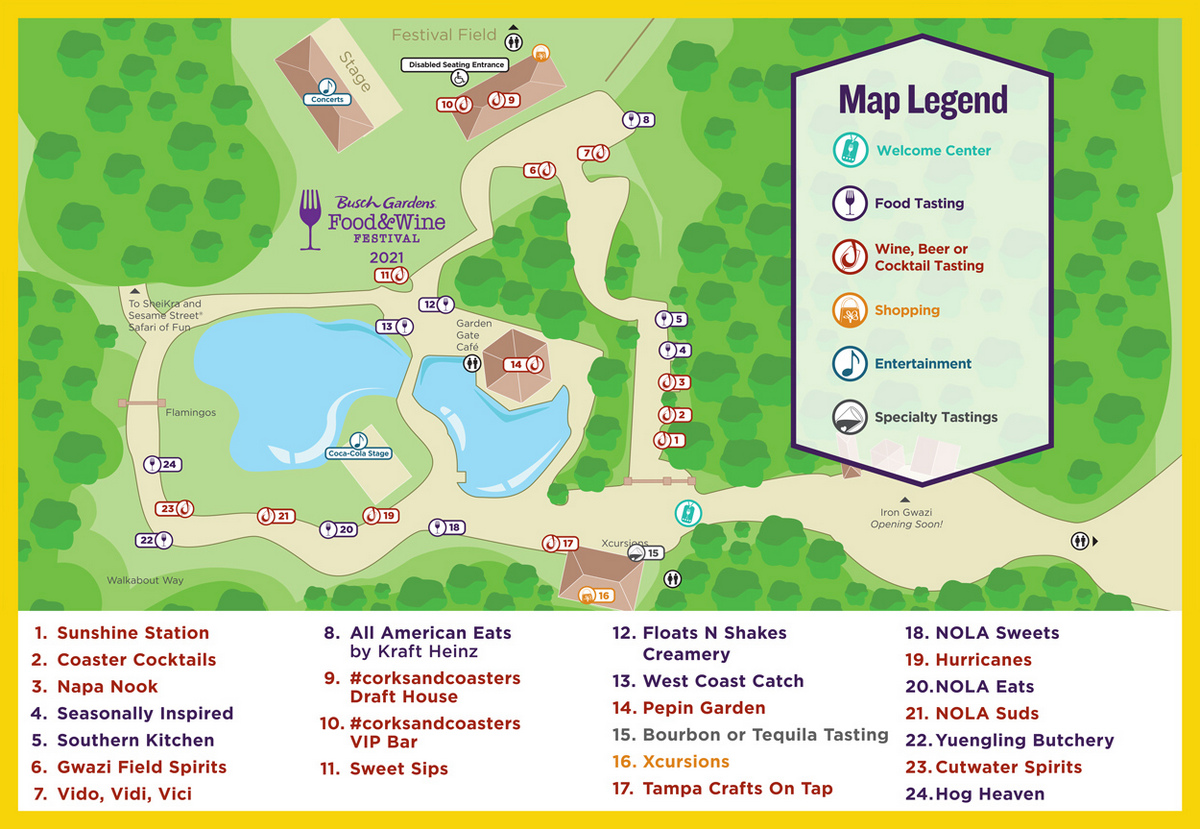 It's worth noting that the package includes a 5 Sampler Lanyard (a $34.99 value) which is good at any of the festival's booths for food or drink items (including alcoholic beverages). The VIP Seating Package also gets you exclusive access to the VIP Bar (#10) where you can use your lanyard or pay out of pocket for drinks and snacks. For more on the available food & beverage options at the VIP Bar and all the festival locations, see our comprehensive Food & Wine Festival – Food & Beverage Guide.
Pricing for the VIP Seating Package depends on the artist and demand. VIP Seating Package pricing starts at $39.99 per person, per concert.
A few reminders and notes about the VIP Seating Package. Remember to make sure you have the correct date selected when you're buying your VIP package, and also remember that price does NOT include admission to the park. Having a VIP Seating Package entitles you to a seat within the VIP section, but does not guarantee you a specific seat. If you want to be in the very first row at center stage, you'll still have to show up early and claim your spot. VIP seating often sells out for the more popular acts in advance, so don't wait until the day of the concert to buy if you're sure you want it.
To purchase your VIP Seating Package, visit the park's website. Pass member discount of 10% applies to the packages.




---
If You Go…
7th Annual Food & Wine Festival
at Busch Gardens Tampa Bay
Fridays, Saturdays, and Sundays from February 20 through April 25, 2021
Noon to close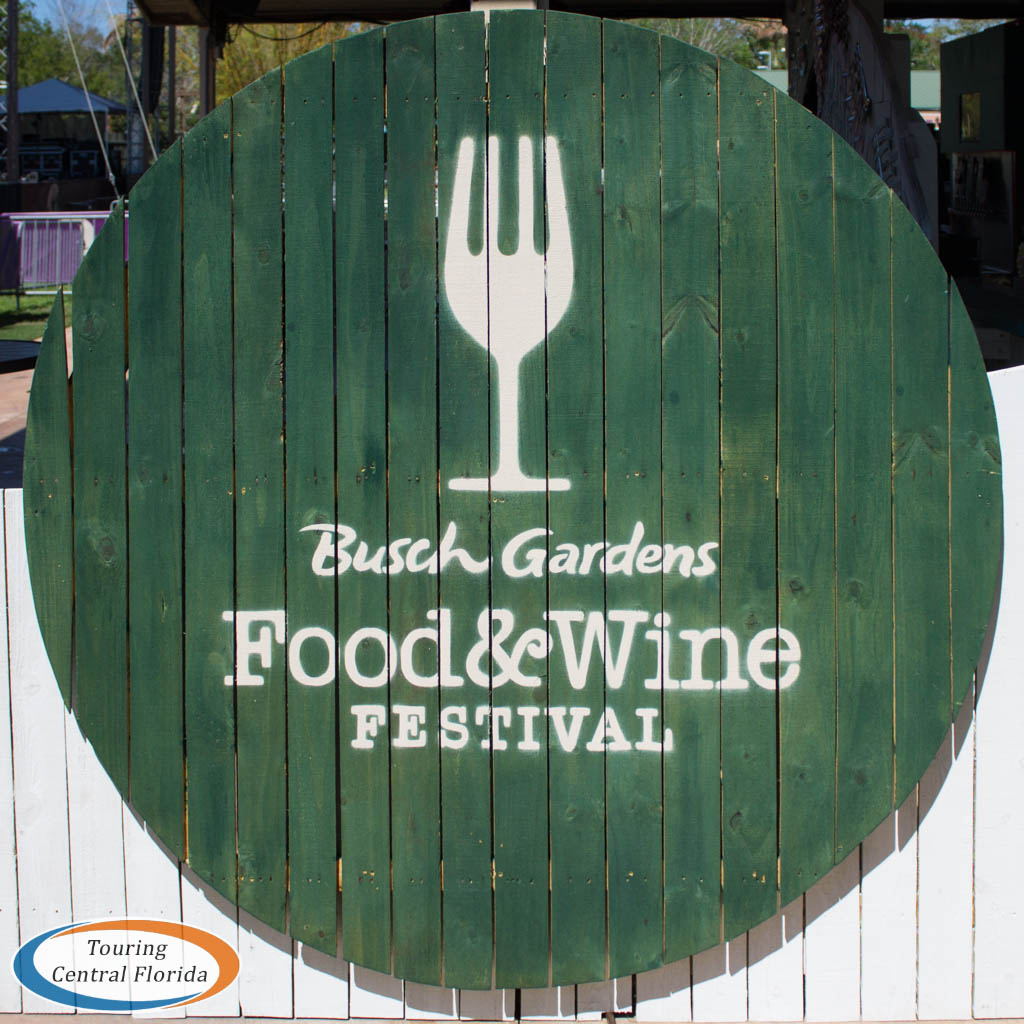 Don't miss our other Food & Wine guides:
---
Join in the conversation online by using #CorksAndCoasters. For the latest on Busch Gardens Tampa and other theme parks, attractions, and more across the region, be sure to follow Touring Central Florida on Twitter @androckb & @TourCentralFL, and like our Facebook page.