Check out the News & Notes for March 2021, with a look ahead at what's happening at Busch Gardens Tampa Bay, along with a review of some of the recent changes and news from the park.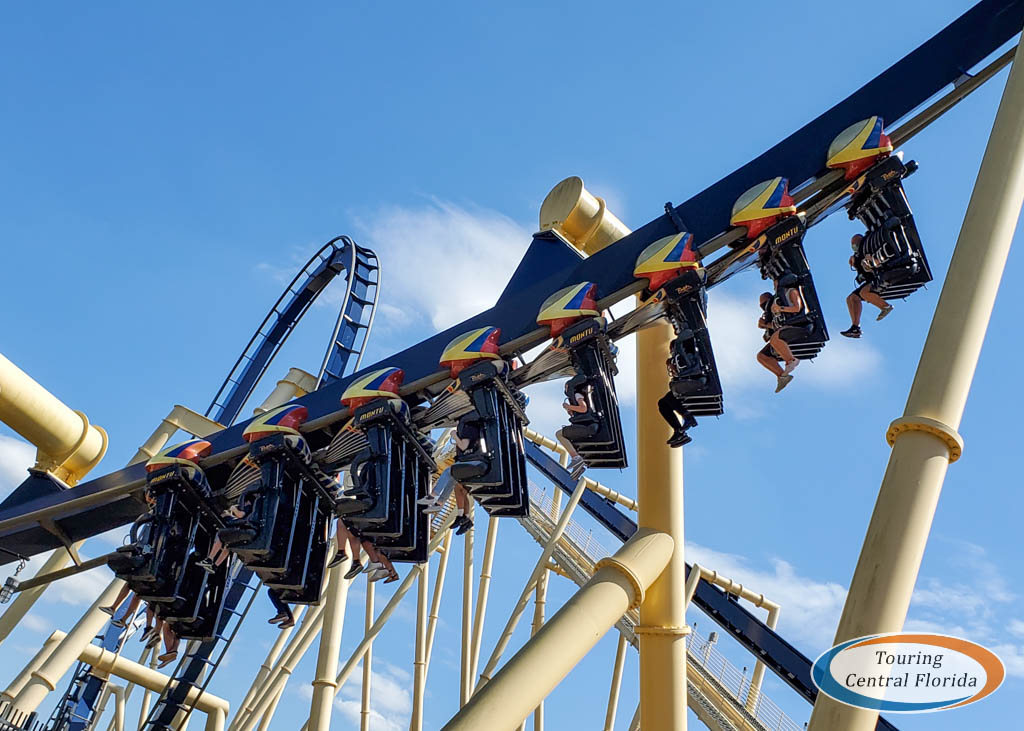 ---
Looking Ahead
Admission Offers: See our Busch Gardens Tampa Special Offers page for available sales on admission. Current offers include discounted single & multi-day tickets, free 2021 Adventure Island Fun Card with the purchase of a 2021 Busch Gardens Fun Card, and a free 2021 Busch Gardens & Adventure Island Preschool Card for Florida children ages 5 & under.
Pass Member Offers: See our Busch Gardens Tampa Special Offers page for available pass member offers including an exclusive sampler lanyard offer as part of the 2021 Food & Wine Festival.
Special Events: The 2021 Busch Gardens Tampa Food & Wine Festival is underway and runs on weekends through April 25. For more on the event, see the article below.
Scheduled Refurbishments & Closures: Phoenix remains closed indefinitely, as it has since April of 2018. Several rides will have refurbishments this month including Elmo's Safari-Go-Round (March 1 – 5), Kumba (March 1 – 12), Bush Flyers (March 15 – 19), and Zoe-Patra and the Hippos of the Nile (March 22 – 26).
The following attractions are also currently closed and do not have a reopening date scheduled:
Congo River Rapids
Cookie Monster Canopy Crawl
Cookie Monster Cloud Bounce
Elmo's Treehouse Trek
Skyride
Slimey's Sahara Sand
Telly's Jungle Jam
Treetop Trails (including water play area)
Wild Surge
In addition to the closures above, some attractions, restaurants, and shops are only operating certain days and/or with reduced hours. For more information, visit our Busch Gardens Tampa Crowd Calendar page.




---
Food & Wine Festival Underway
The 7th annual Food & Wine Festival kicked off on February 20 and will continue on Fridays, Saturdays, and Sundays through April 25. The event features 24 special culinary locations serving up around 100 appetizer-sized dishes, and a variety of wine, beer, and cocktails. Starting this weekend, headline concerts return to the main stage on Saturdays (plus Friday, April 2) at 5 and 7 p.m.
For full details on the festival, check out our Concert Guide and comprehensive Food & Beverage Guide with a look at all of the menus, prices, and much more!
---
Iron Gwazi Update
The big question on everyone's mind for more than a year now – when will Iron Gwazi open? After being pushed back due to the park closure of nearly three months in 2020, there have been plenty of rumors on when. The park itself hasn't helped with narrowing it down, and in fact, has only opened the window even further. In the middle of February came the latest marketing change, from being labeled as opening in 2021 to an "anticipated" opening in 2021.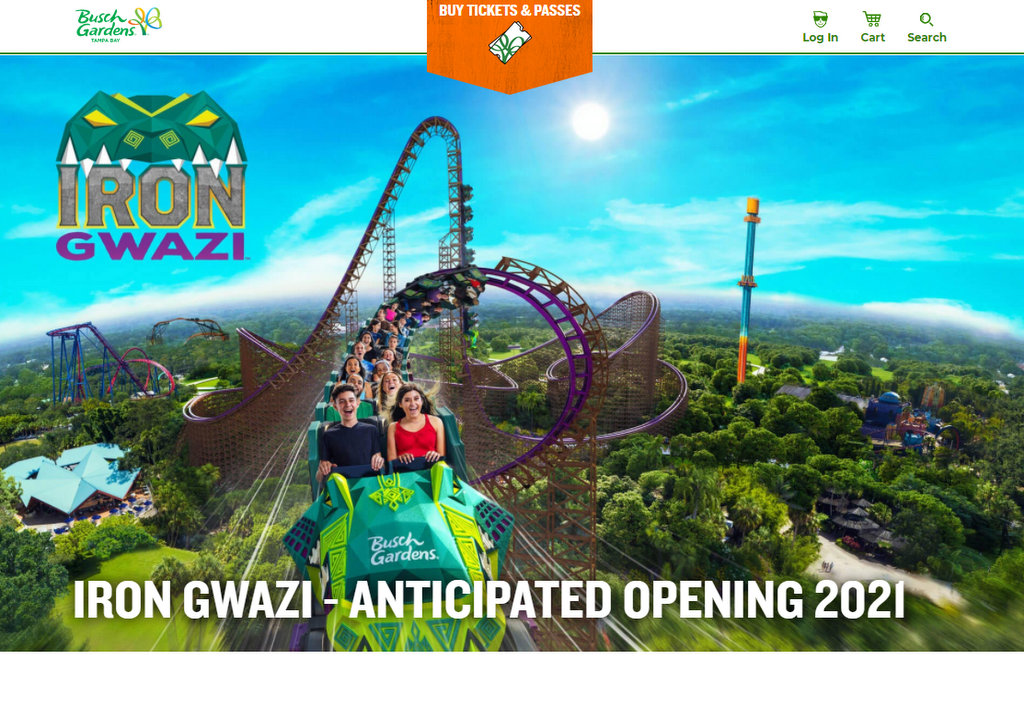 Whether or not that means it will be delayed even further, perhaps into 2022, is anyone's guess at this point. All of the SeaWorld & Busch Gardens projects that were originally scheduled to open in 2020 that were delayed now carry the "anticipated" descriptor. But work has continued on most if not all of those projects, even in the last few weeks, most notably with testing and further theming added at Ice Breaker at SeaWorld Orlando.




Here at Busch Gardens Tampa, some work around the Iron Gwazi site continues, and testing of the roller coaster itself has been seen on a couple of recent Wednesdays when the park has been closed. That includes the installation of the sign over the gift shop.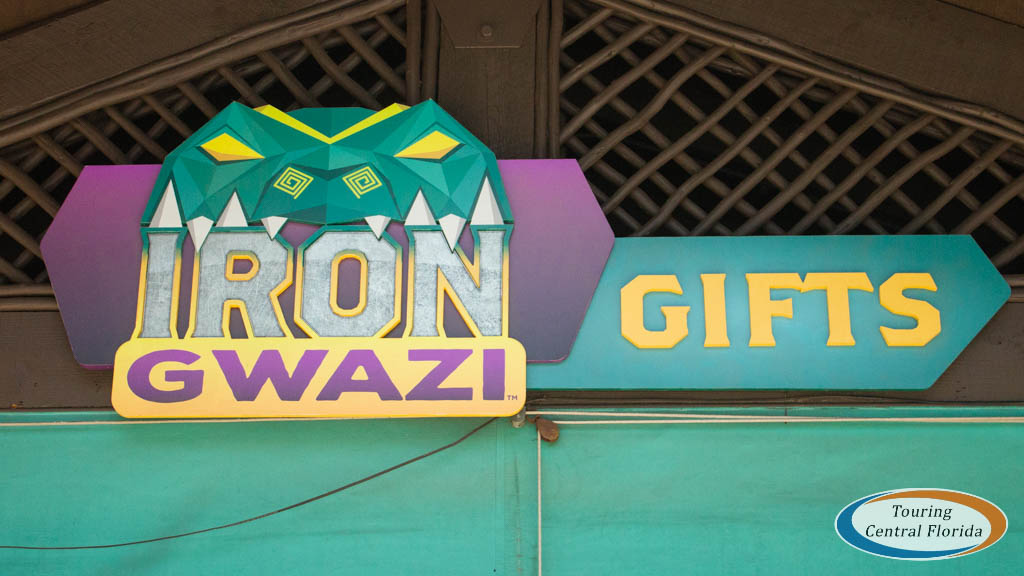 A large white section of paneling with an irregular shape has appeared in the entrance area for Iron Gwazi. It will be interesting to see what sort of thematic element this turns into.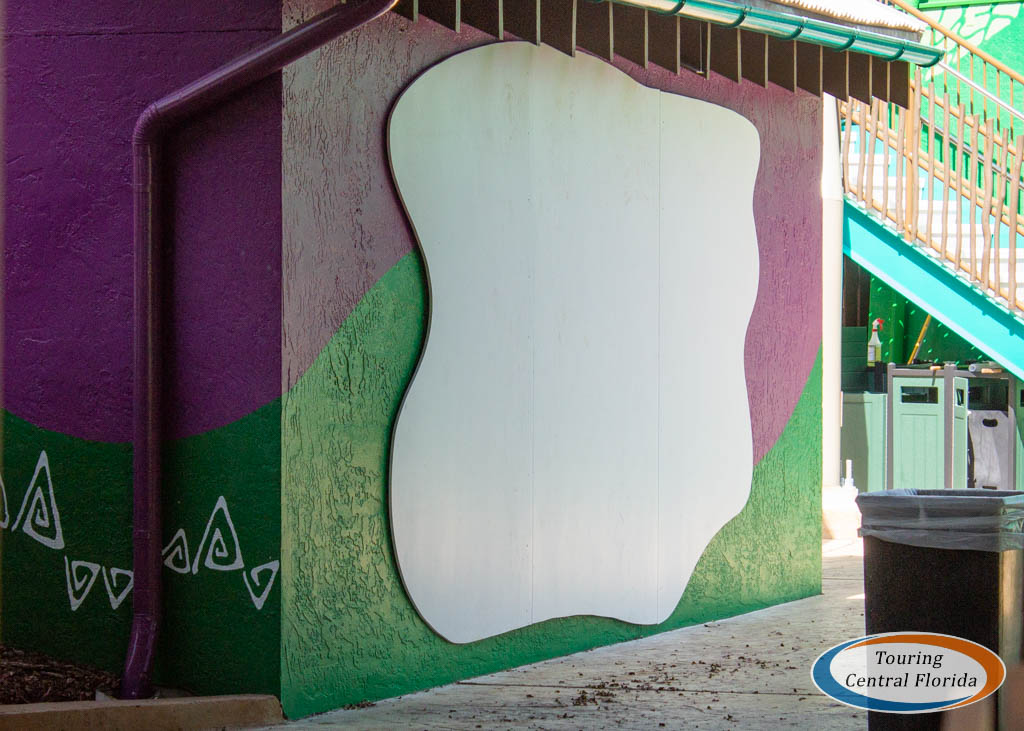 Out in the plaza, the Iron Gwazi themed merchandise cart has returned. It had most recently been used for Mardi Gras Weekends and other souvenirs as part of that event. Also showing up next to the cart are two gazebo structures, normally used for culinary events.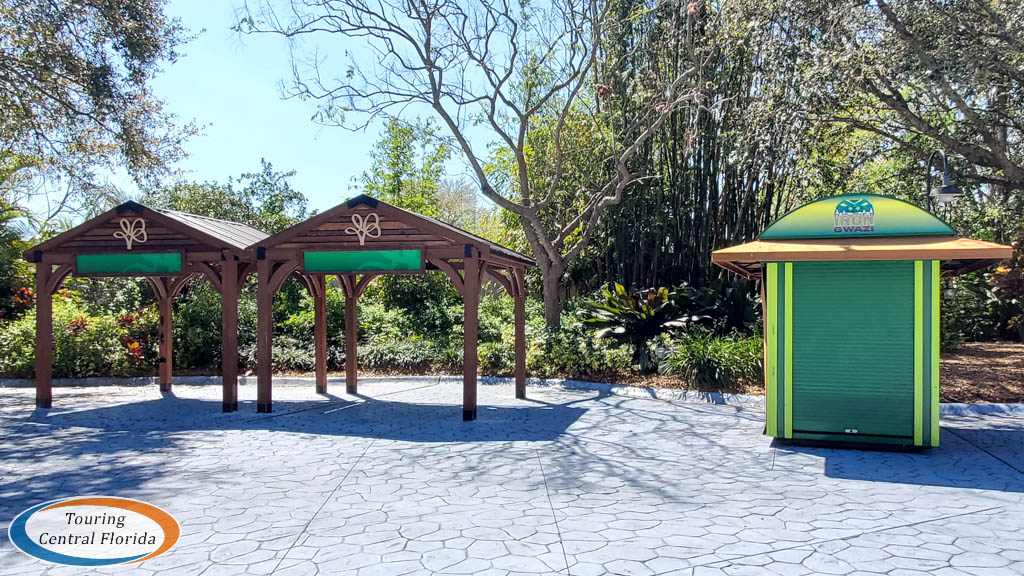 The large Buccaneers flag continues to wave below the peak of the roller coaster lift hill. At night, the lighting package has turned to purple from its recent red streak after the Bucs won the Super Bowl.
---
Walking Around
The two digital display boards under the Cheetah Hunt tower and in front of SheiKra were recently covered over with in-park advertising. The two boards used to display wait times, show schedules, and other information but have not functioned in a couple of years.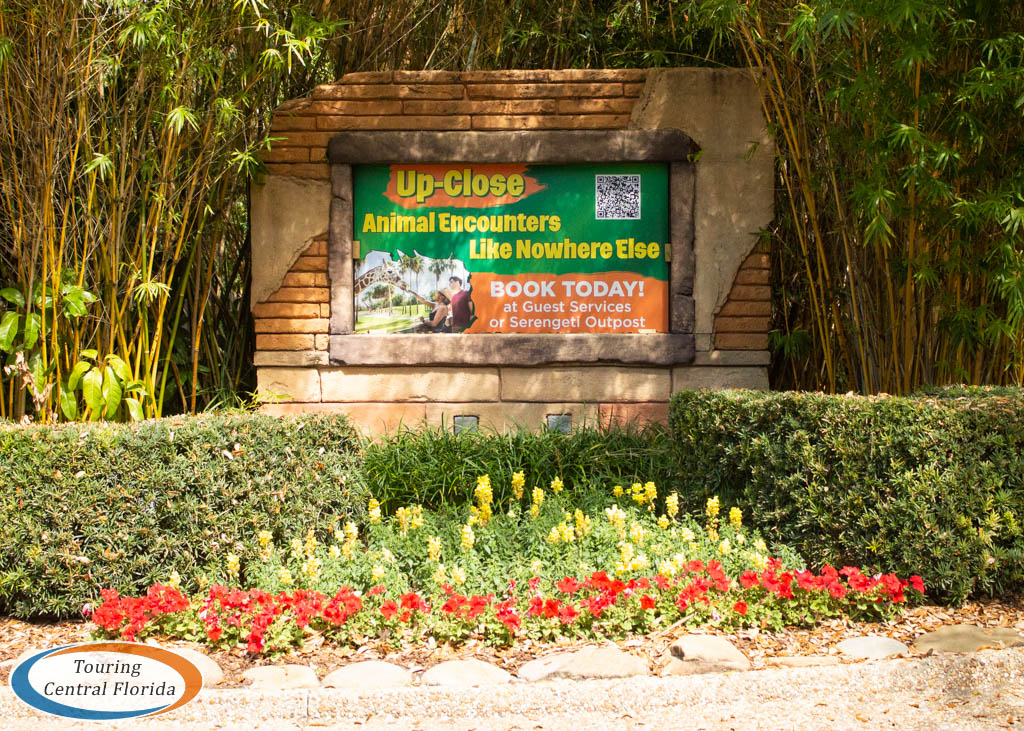 We received word from the park on the project inside of Serengeti Overlook – the old bar will become the new Giraffe Bar this spring. Based on what could be seen behind the walls, the old bar and wall behind it were completely removed, and a new bar, lighting, and other work has been completed. Guests can sample some of the drinks that will be featured at the new bar at the first booth as part of the Food & Wine Festival.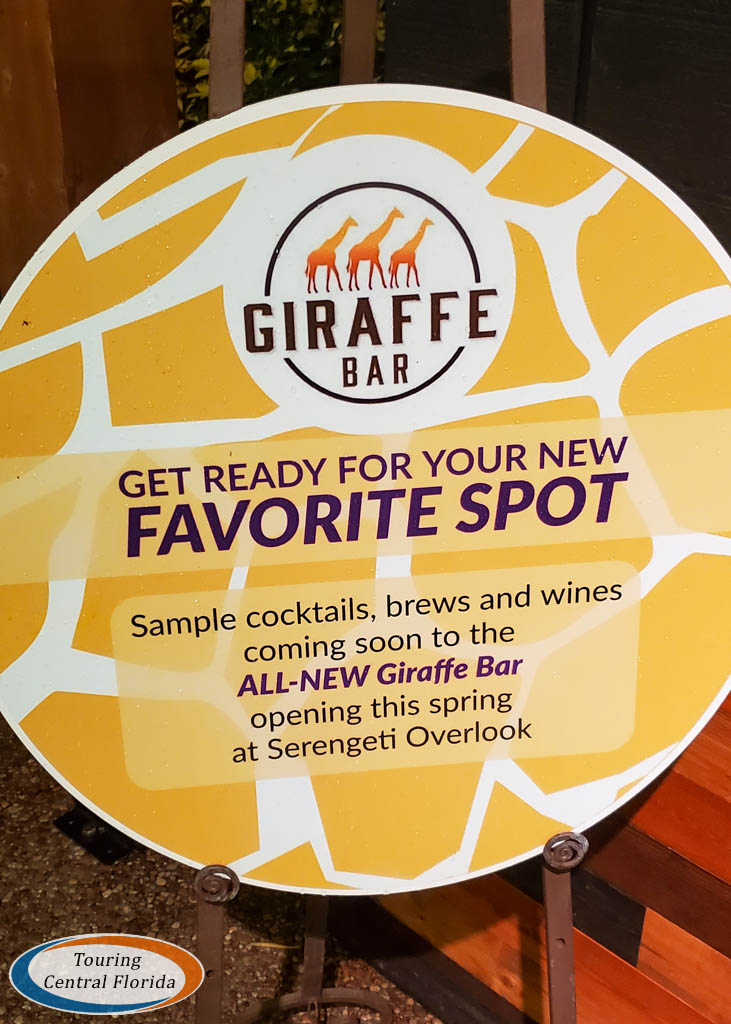 Out on the Edge of Africa, the former lesser flamingo habitat recently received some much-needed cleaning up. The low fence that separated it from the rest of the ponds along this area of the plain was also removed.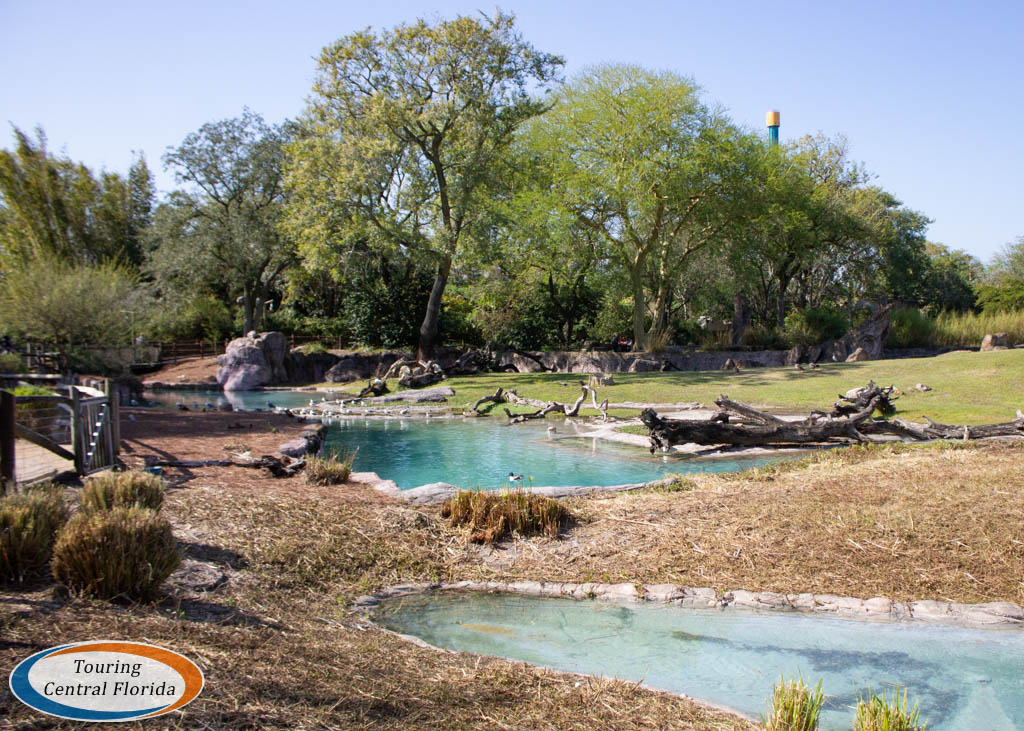 The habitat has been empty and overgrown since the park reopened last summer.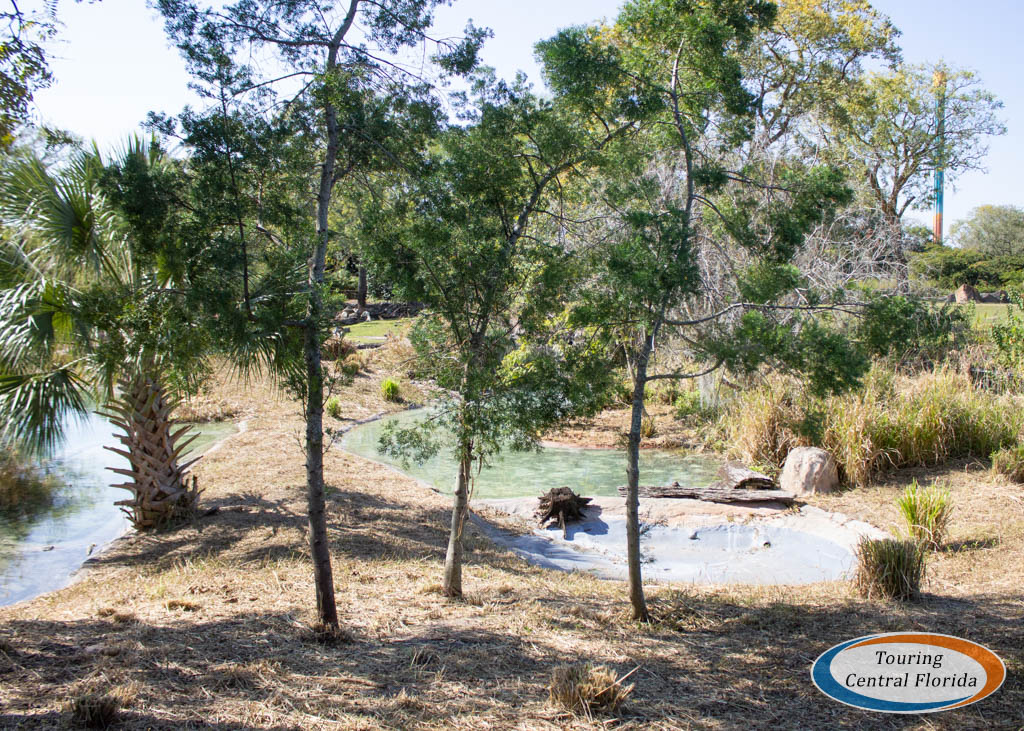 In Pantopia, the recycled metal sculpture outside of the theater has a new low wooden fence surrounding it to keep guests from getting too close.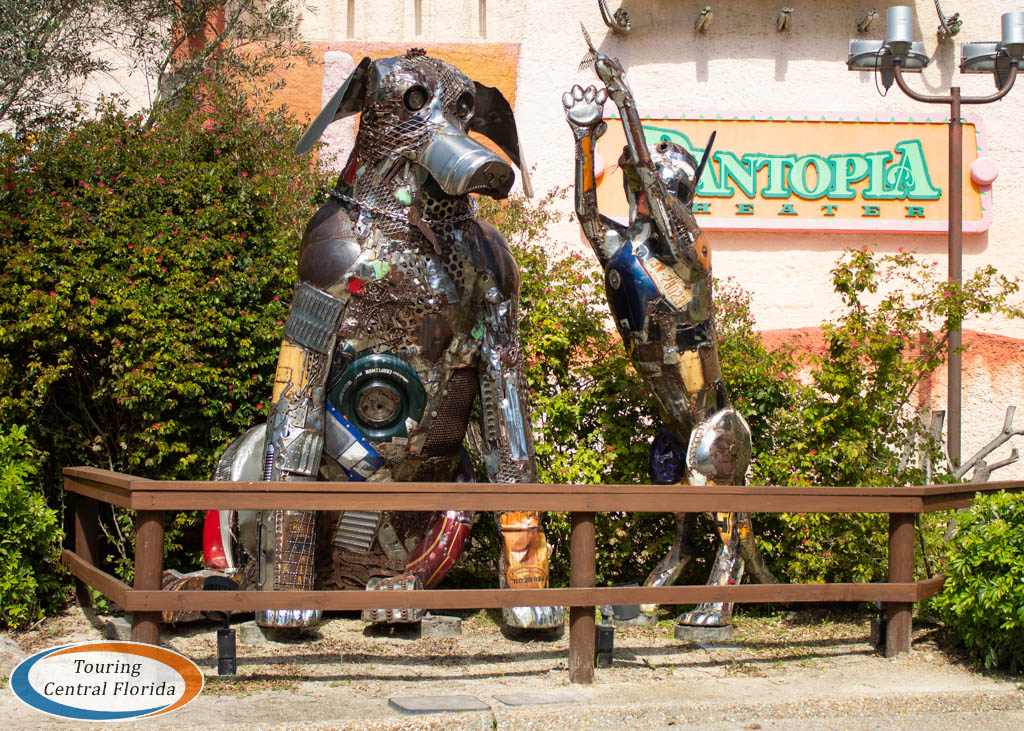 Nearby in the Congo section of the park, the U-Banga Banga Bumper Cars sign has returned and looks great with fresh paint.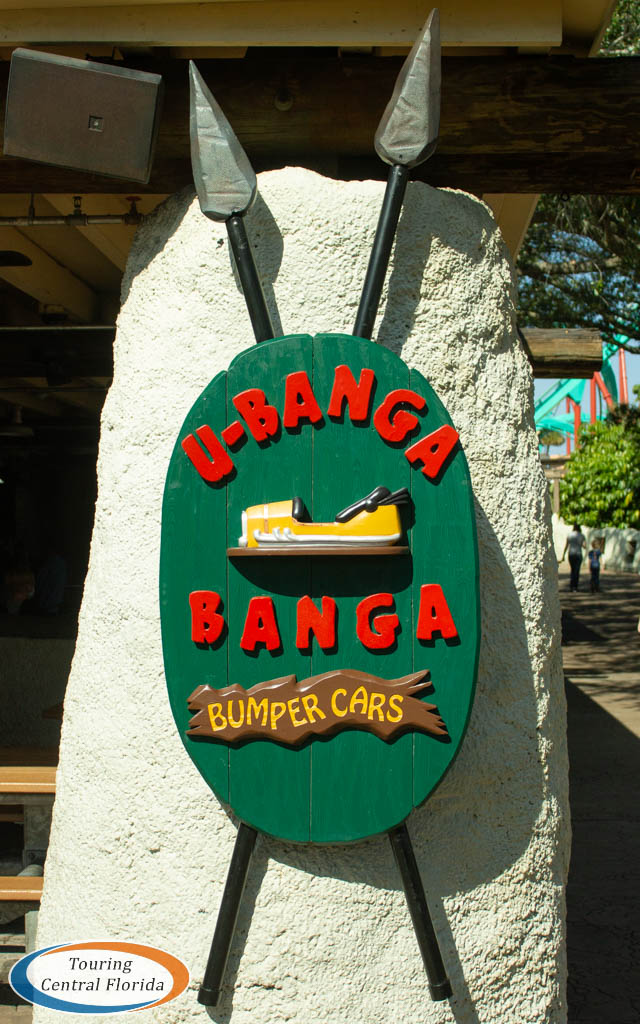 ---
Adventure Island Changes
Busch Gardens Tampa's sister park Adventure Island is scheduled to open for the season this Saturday. The water park operates seasonally and will be open on weekends and for the local schools' spring break week in March before returning to daily operation in April, weather permitting. See more in our recent article.
The park will reopen without two of its attractions. As we first reported last month, Runaway Rapids will be removed. See our recent article for more details on that project. Wahoo Run will also be closed for the first part of this season, with it receiving an unspecified "upgrade" according to the park. Adventure Island shared an image of work already underway.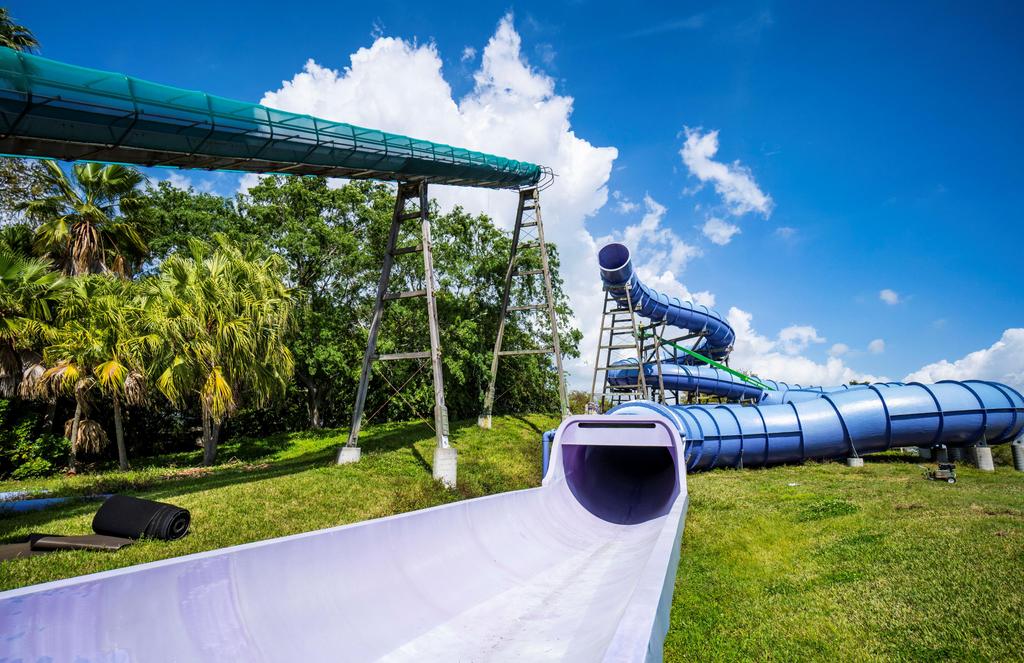 The park map has also received a redesign for this season. It shows Runaway Rapids as being removed and notes the closure of Wahoo Run for its upgrade.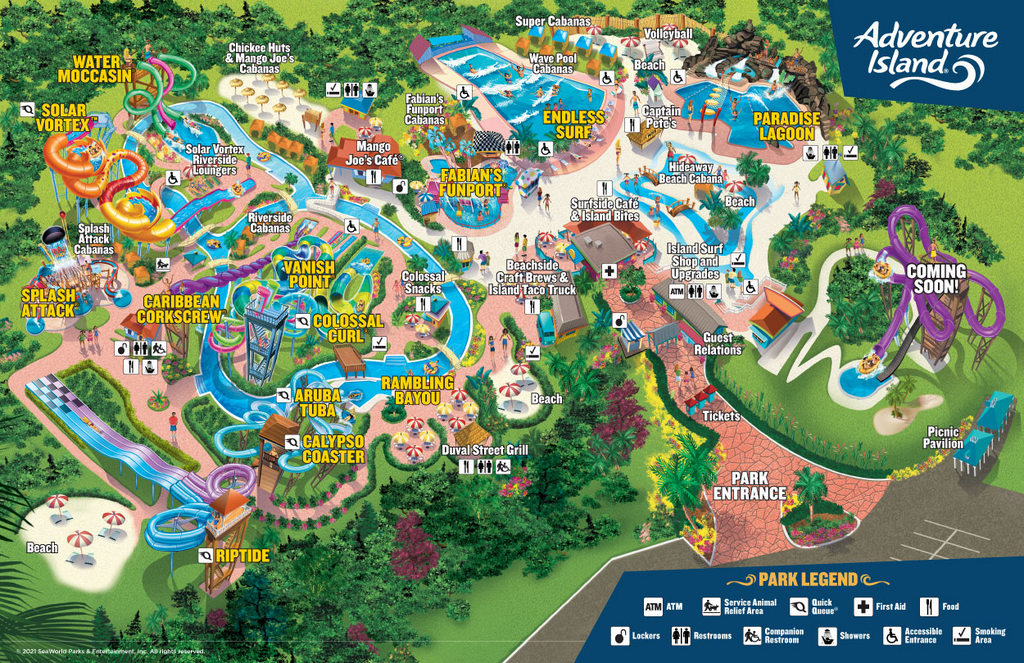 ---
For the latest on Busch Gardens Tampa and other theme parks, attractions, and more across the region, be sure to follow Touring Central Florida on Twitter @androckb & @TourCentralFL, and like our Facebook page.