Demolition has begun on Tanganyika Tidal Wave, which closed at Busch Gardens Tampa just over two years ago on April 10, 2016. With the exception of the exit bridge and a small section of the trough underneath it, most of the attraction has remained standing but not operating (SBNO) until the past couple of weeks.
Touring Central Florida was the first to report in April a permit had been filed for Tidal Wave's demolition. Earlier that month, TCF was also the first to report on new trademark filings and the leading rumors for a new attraction in 2019.




During the month of May, site work began around Tidal Wave to prepare for demolition, including adding new fences and walls around the construction site. In the last two weeks demolition has begun, and now the work is becoming visible from guest areas.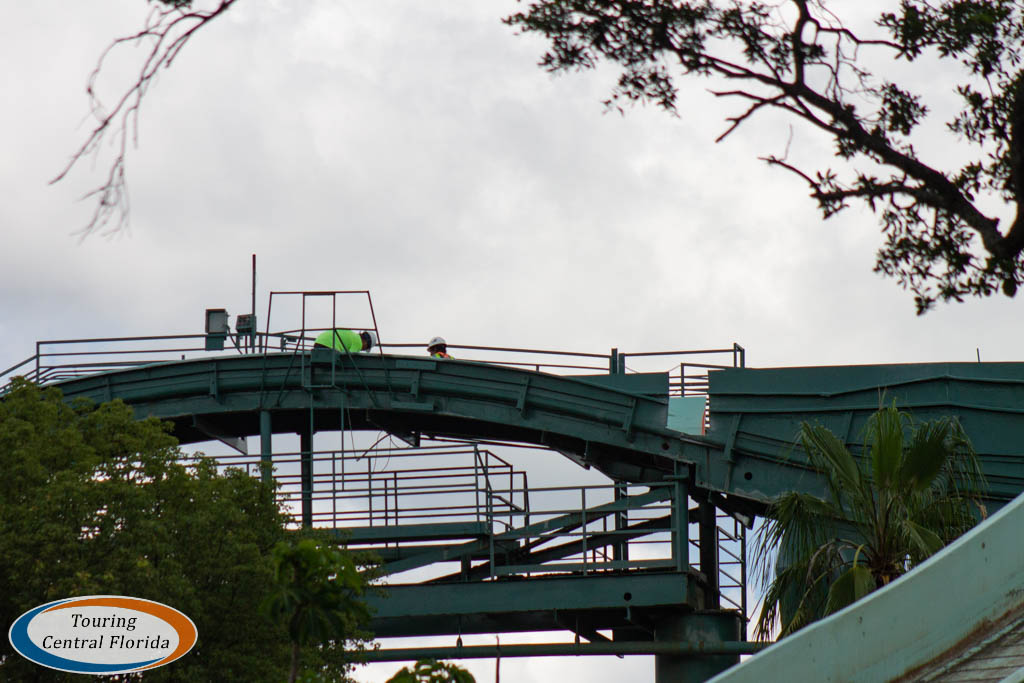 Most notable is that small sections of the trough have been cut out from the elevated portion of the ride track. The missing sections are all above the structure's support columns, making it appear that large sections of the trough between the supports could be removed whole and further broken down on the ground.
Crews today were busy across the site, including on the elevated portion of the ride. There, two workers spent the afternoon removing conduit piece by piece from along the walkway.
Near the base of the lift hill, another crew was busy erecting scaffolding.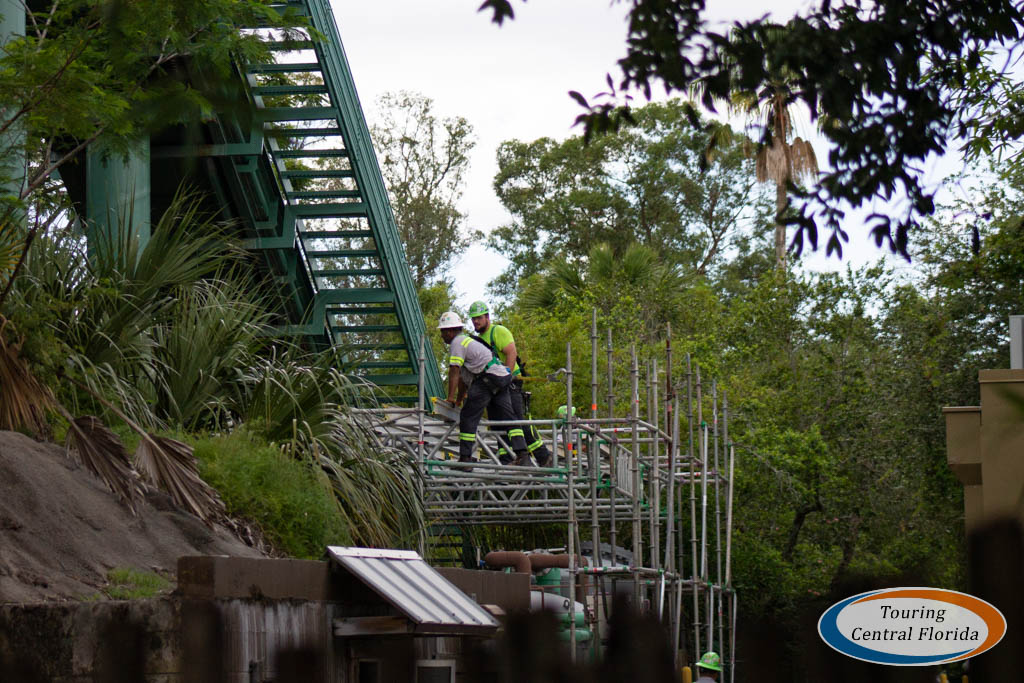 While not visible, a jackhammer and other equipment could be heard behind the walls along the pathway across from Stanleyville Theater.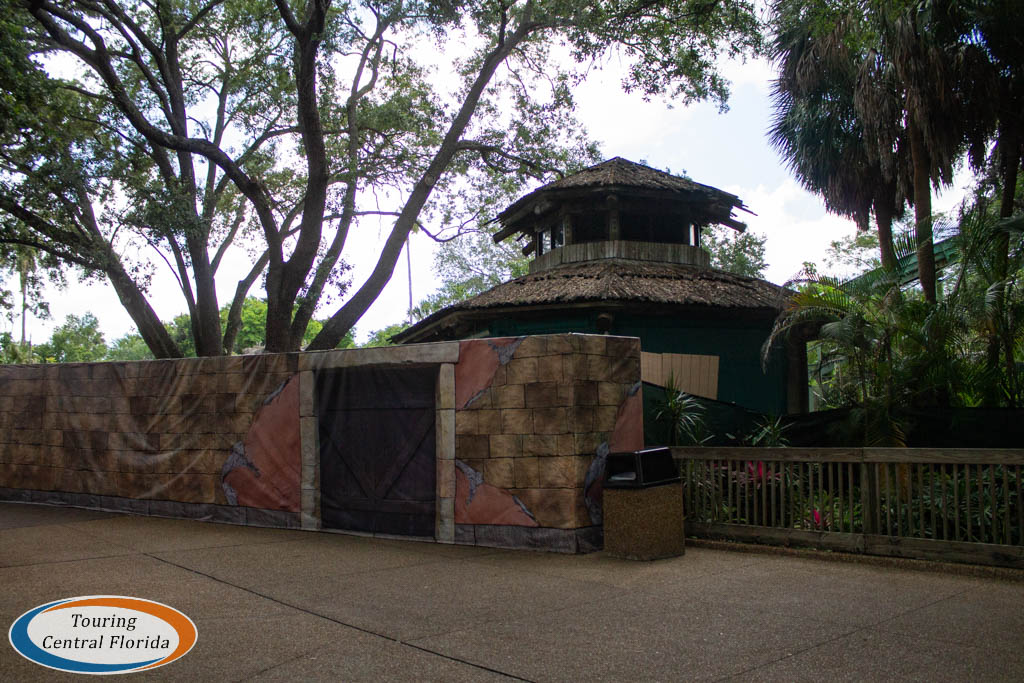 Shortly after the walls were moved out into the pathway a few weeks ago, we were able to see markings on the ground showing much of the concrete area that overlooked Tidal Wave's drop would also be removed. The walls were subsequently extended, covering up this view from the guest pathway.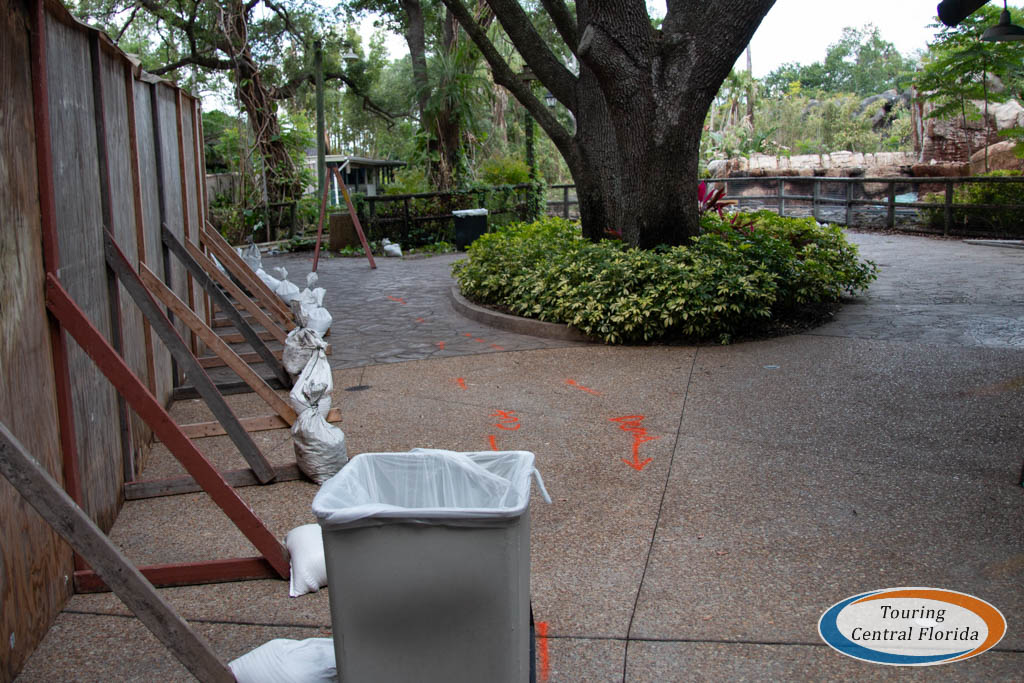 Be sure to keep an eye on our social media feeds (listed below) for more updates on Tidal Wave's demolition in the weeks ahead.




---
Join in the conversation online with #BGTProject2019. For the latest on Busch Gardens Tampa Bay and other theme parks, attractions and more across the region, be sure to follow Touring Central Florida on twitter @TourCentralFL, @androckb, & @Emmet_TCF, and give our facebook page a like.