Check out the News & Notes for July and August 2018, with a look ahead at what's happening at Busch Gardens Tampa Bay, along with a review of some of the recent changes and news from the park. In this edition: Tidal Wave has been demolished, and a new show and dining experience debut.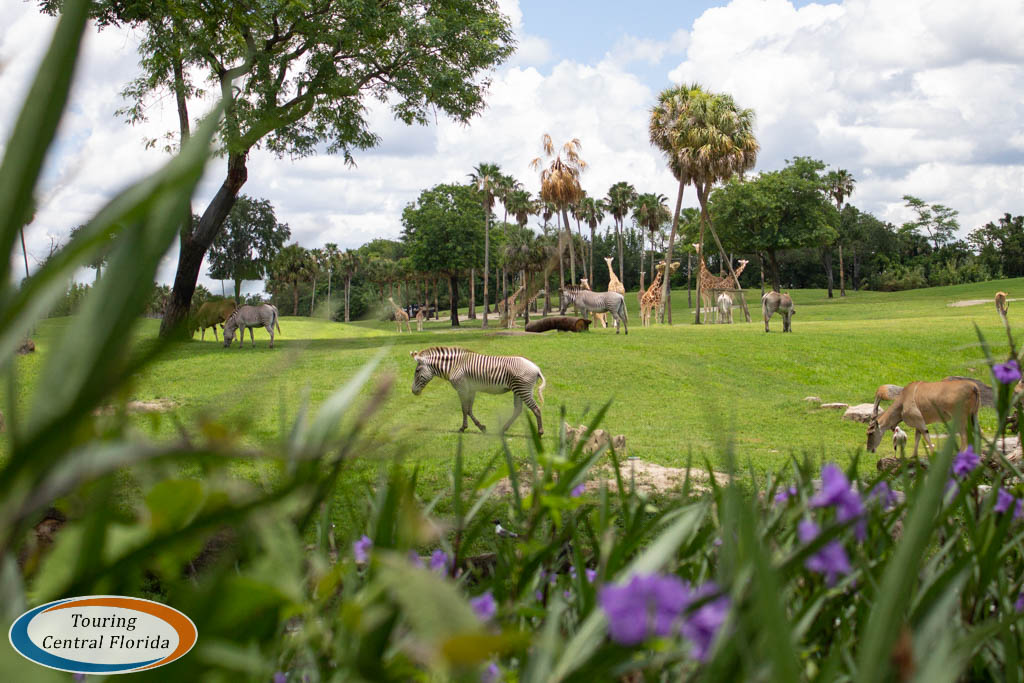 ---
Looking Ahead
Pass Member Instant Rewards: For July 2018, the offer for pass members is Buy One, Get One 50% Off adult entrees after 5 p.m. In August, pass members can get an exclusive Bier Fest Sampler (purchase required). For more details on these and other current offers, visit the Pass Member website.
Special Events: Summer Nights continues through August 5, and fireworks have been added to end the evening on Fridays, Saturdays and Sundays (weather permitting). The all new Bier Fest kicks off August 25.
Scheduled Refurbishments & Closures: Phoenix and Jungle Flyers are closed until further notice. Rosita's Fly Away is scheduled to be closed August 6 – 10, and Desert Runners August 13 – 17. While these dates are taken directly from the park's website, they are subject to change.
---
Tidal Wave Demolished
Over the last month or so, work has been ongoing to remove the former Tanganyika Tidal Wave attraction. In the last few weeks, the elevated portion of the ride has been completely removed. While not yet announced by the park, permits filed show a new attraction is scheduled for 2019 on part of the Tidal Wave plot, being dubbed "Project Teel."
For more images on the demolition of Tidal Wave at Busch Gardens Tampa, take a look at our recent article.
---
Push Play! Opens in Dragon Fire Grill
Out with the old and in with the new, quite literally at Dragon Fire Grill. Rock A Doo Wop has been replaced with a new show titled Push Play! The new show features more modern pop and rock music from the 90s through today. Live musicians, singers and dancers bring a lot of energy to this fun new show, which has performances daily.
See more about this new show in our recent article.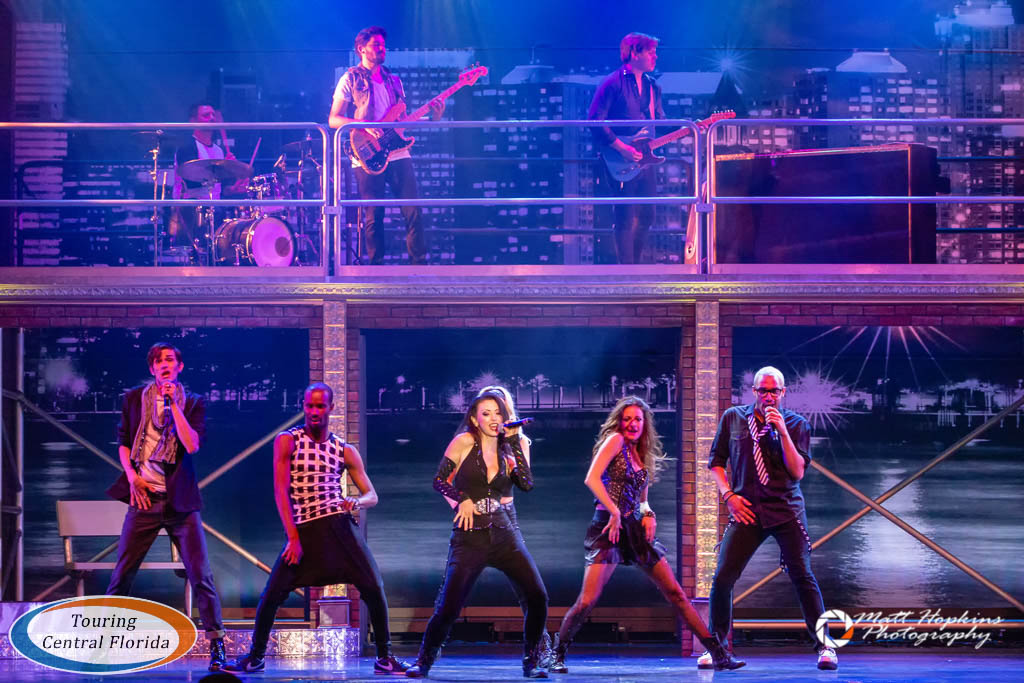 ---
Summer Dining Series at Serengeti Overlook
After being closed since last year, the Serengeti Overlook Restaurant (on the top floor) has recently reopened on Thursdays through Sundays for a new Summer Dining Series. Gone is the buffet, and in its place is a prix-fixe menu featuring a three course meal. Cost is $29 for adults, and $15 for children age 3 to 9.
Check out our full review of our experience in our recent article.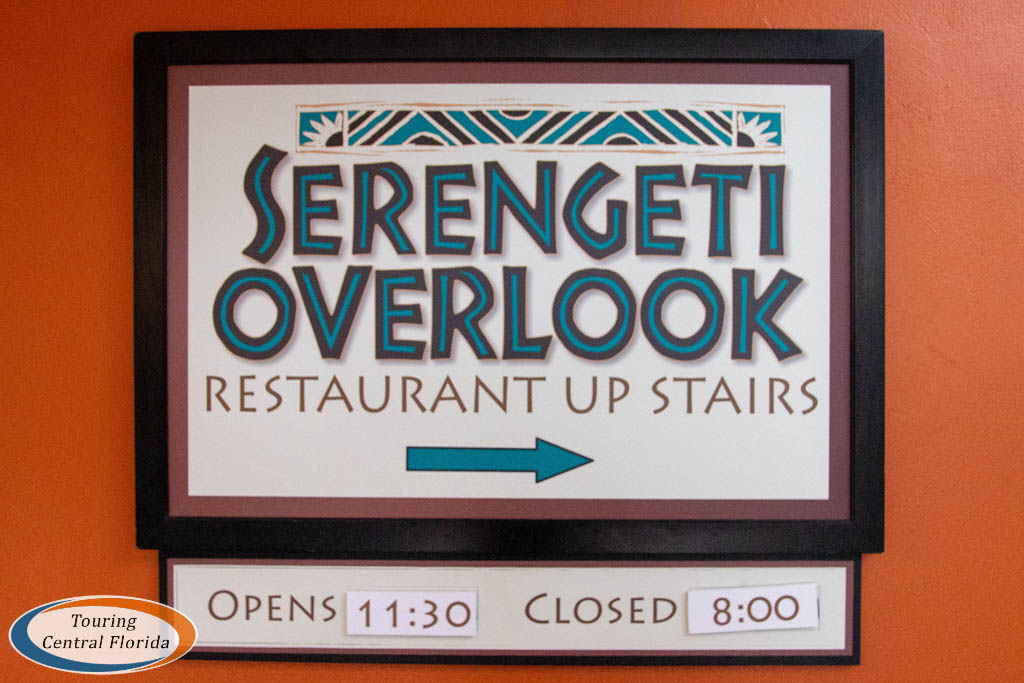 ---
Walking Around
Parking rates recently increased in mid-June, with general parking ticking up two dollars to $22. Preferred parking is now on a dynamic pricing structure, changing daily based on projected demand. The park's website states preferred parking will start at $24; we've seen it ranging between $28 and $34 in the last few weeks. Annual pass members still receive free general parking and 50% off the prevailing preferred rate. Florida Platinum pass members receive free preferred parking, subject to availability.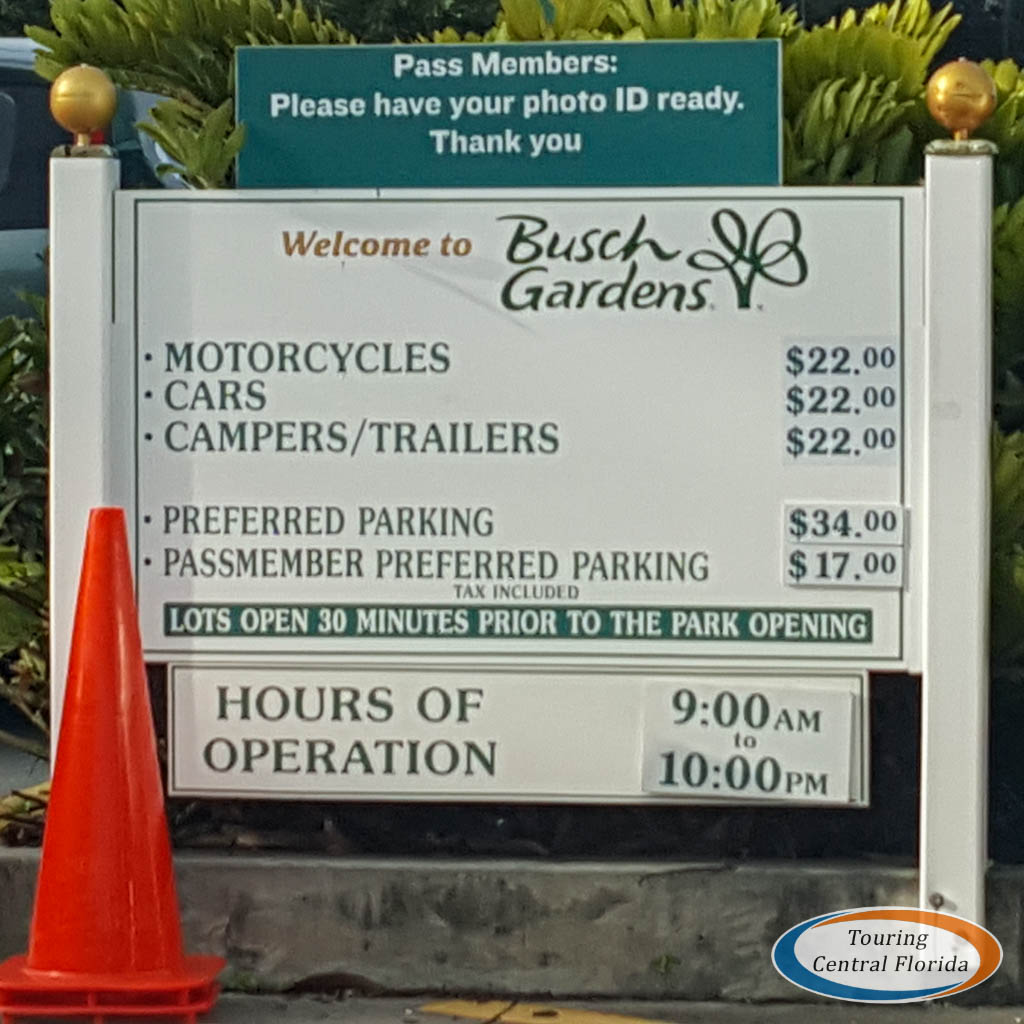 Spotted a large display of 2018 merchandise at Emporium, just inside the park gates. There is still a large selection of shirts, hats and other souvenirs for those wanting to pick up a memento of their visit this year. Most of the items feature a stylized Cheetah Hunt track with some of the more popular species that can be viewed at the park.
Summer Nights is in full swing, and fireworks have returned on Friday, Saturday and Sunday evenings at 9:30 p.m. At the Fiesta Festa party zone in front of Cheetah Hunt, the Party Starters perform several times each evening. Summer Nights includes extended hours to 10 p.m. daily through August 5.
A number of banners have been put up all around the park, advertising summer camps, up close tours, the free beer promotion, and more. On nights with fireworks, additional stand up signs are placed out to let guests know about the festivities.
In Pantopia, Phoenix has been closed since mid-April. Recently, crews have been spotted working on the attraction.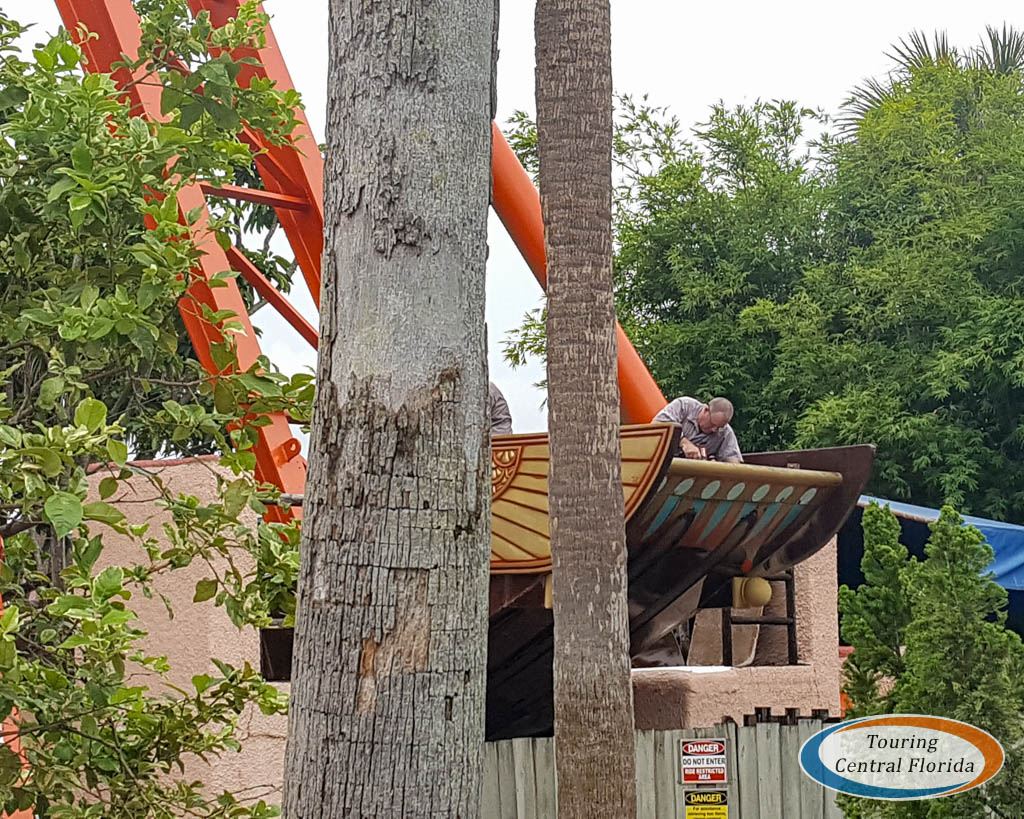 Construction walls are up in Stanleyville right next to the log flume. It appears that this will become a concession stand, probably similar to the three that opened right around the Christmas holiday.
A temporary stand has popped up outside of Garden Gate Cafe selling beer themed souvenirs and apparel, including some Anheuser-Busch items.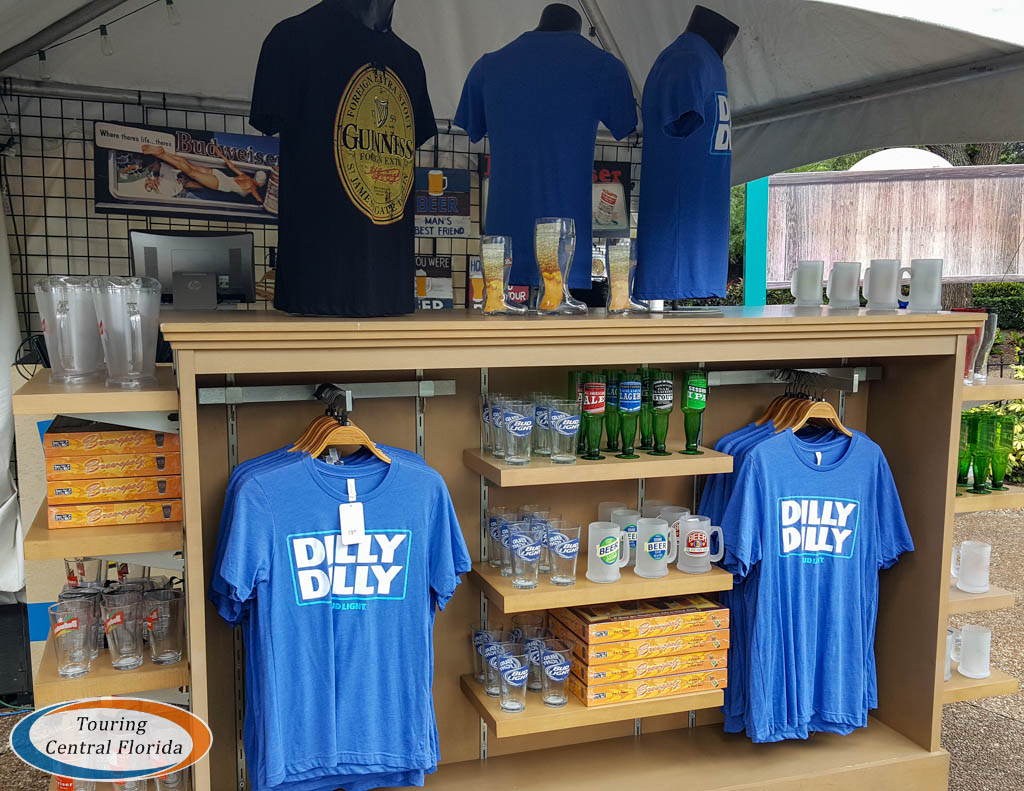 At the Xcursions Gift Shop, a new chocolate shop has opened up. Tres Suspiros Chocolattier features a variety of Brazilian handmade chocolates by Master Chocolatier Amy Atari.
---
For the latest on Busch Gardens Tampa Bay and other theme parks, attractions and more across the region, be sure to follow Touring Central Florida on twitter @TourCentralFL, @androckb, @Emmet_TCF, @JacobTouringCe1, and give our facebook page a like.