Check out the News & Notes for October 2017, with a look ahead at what's happening at Busch Gardens Tampa Bay, along with a review of some of the recent changes and news from the park. In this edition: Howl-O-Scream has begun, Sesame Street Kid's Weekends bring child-friendly Halloween fun to the park, and a look at the damage Hurricane Irma left behind.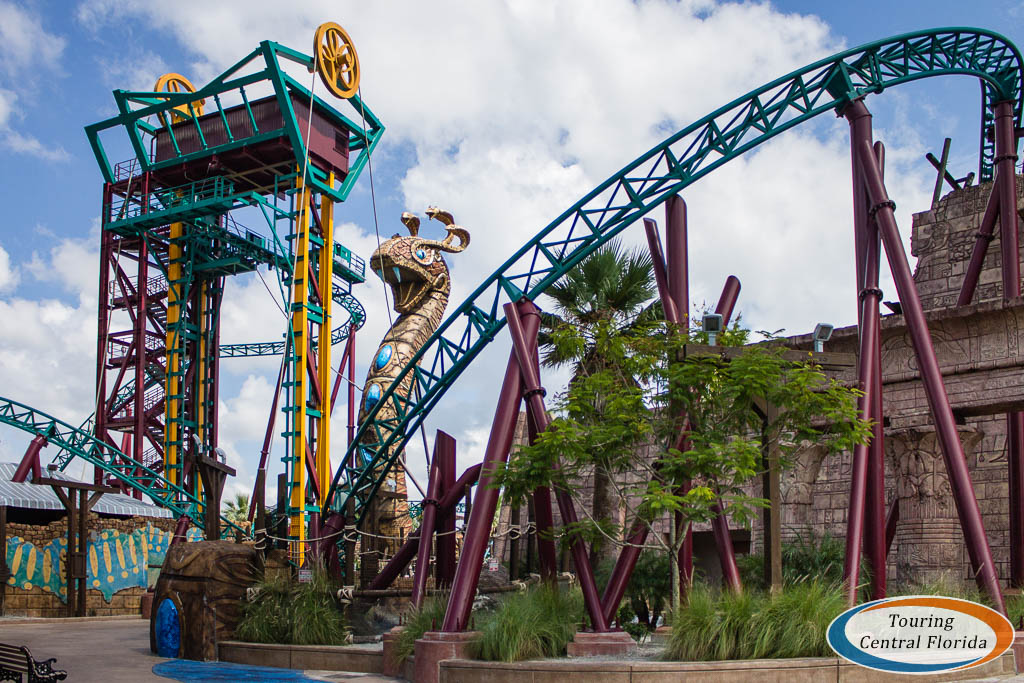 ---
Looking Ahead
Pass Member Instant Rewards: For October 2017, Pass Members can bring up to two friends for $30 each (not valid for Howl-O-Scream admission). Also announced this week, Pass Members can receive one free 7 oz. beer per day at Garden Gate Cafe. For more details on these and other current offers, visit the Pass Member website.
Special Events: Howl-O-Scream, a separate admission haunt event, continues on select evenings through October 29. Sesame Street Kids' Weekends, with child-friendly Halloween fun, will take place each Saturday and Sunday in October beginning October 7. While much of the Kids' Weekends fun is included with admission, there is also a special Paint with Me up-charge event being held on select dates. For more on these events, see the details in the article below.
Scheduled Refurbishments: Stanley Falls (flume) is closed through October 29, and Skyride is closed through October 31. Congo River Rapids is scheduled for its refurbishment beginning October 30 and lasting through November 22. While these dates are taken directly from the park's website, they are subject to change.



---
Howl-O-Scream
Haunt season is in full swing, and Howl-O-Scream 2017 is now two weekends into its run, continuing on select dates through October 29. This year's event features seven haunted houses, five scare zones, two shows, and much more.
See all of the latest articles on Howl-O-Scream, including our in-depth preview and opening night review!
---
Sesame Street Kids' Weekends
Busch Gardens Tampa Bay welcomes back Sesame Street Kids' Weekends this October, with an extended four weekends of Halloween fun each Saturday and Sunday from 11 a.m. until 3:30 p.m. Each fun-filled weekend will feature trick-or-treating and fall festival activities including a hay bale maze, dance parties, games and character parades throughout the day.
Also on Saturdays beginning October 14, parents and kids are invited to an exclusive painting session during Sesame Street Kids' Weekends. The experience kicks off with a meet-and-greets with one of your favorite Sesame Street friends followed by a 45-minute kid-friendly painting session led by an instructor.
See all the details on Sesame Street Kids' Weekends in our recent article.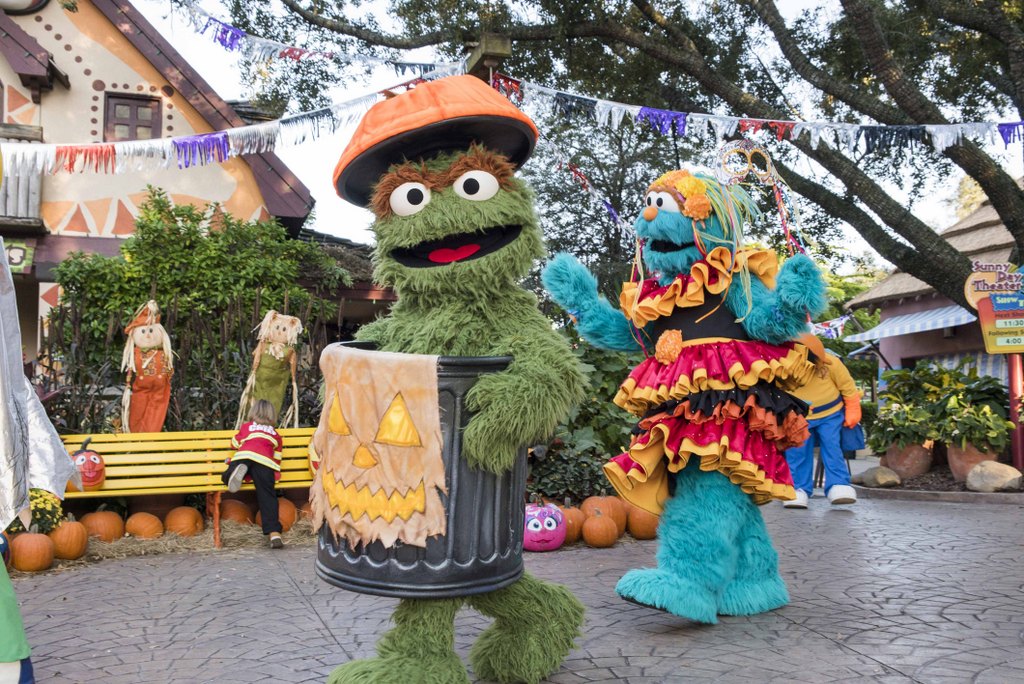 ---
Hurricane Irma Impact
The entire state of Florida felt the wrath of Hurricane Irma. Busch Gardens Tampa Bay was closed for a total of four days while crews prepared for, weathered, and then cleaned up after the storm.
Prior to Irma's arrival, ambassadors spent the days leading up to the hurricane preparing the park by taking down banners, securing loose items like tables and chairs, and even boarding up some buildings. You can see those preparations in our exclusive article.
As the storm headed towards Central Florida, a ride-out crew stayed in the park, including animal care staff who remained on site to look after the some 12,000 animals that call Busch Gardens home. After the storm passed, assessments revealed a number of downed branches, some larger trees, and other relatively minor damage across the park. It took crews another whole day of cleanup before the park reopened to guests on Wednesday, September 13.
Most of the major cleanup was completed prior to the park reopening, but there were still some crews working to finish the cleanup that morning, and signs of the damage remained. You can see the damage left behind in our article covering the aftermath at the park.
---
USF Student Card & Annual Pass Offer
Busch Gardens Tampa Bay is extending an offer to University of South Florida students – a USF Student Card for $70 or a discounted annual pass for $130.
The Student Card grants admission through April 30, 2018 with no blockout dates. (Separate ticketed events, i.e. Howl-O-Scream, are not included.) USF Student Card holders do not get any annual pass perks like free parking, discounts, etc.
Alternatively, USF students can choose to purchase an annual pass, regularly priced $164, for $130. The annual pass includes one year of regular admission with no blockout dates, free parking a 10% discount in park on most things, and other perks like the monthly rewards.
You can see all the details and purchase on the park's website.



---
Walking Around
Edge of Africa did not reopen with the rest of the park immediately after Hurricane Irma. Several large trees came down in the area, including one that barely missed the recently installed lockers just inside the area near Cheetah Hunt. (The tent previously housed a small concession stand which had not been open for several seasons.)
Nearby, another large tree fell across the path and took out smaller trees and other foliage, leaving a fairly large opening along the Serengeti Express rail lines.
Several other downed trees remained on the Serengeti Plains, and in other spots uprooted stumps remained as a reminder of the storm's power.
Also in Edge of Africa, a recently refurbished habitat received signage and is now the full time home of an African Crested Porcupine.
At Jungala Market, two new Coca Cola Freestyle machines were recently installed. This marks the third location in the park to receive them – Serpent's Snacks near Cobra's Curse and Zagora Marketplace near the park's entrance also have them.
Also in Jungala, The Wild Surge and Jungle Flyers signs have been added to the Tree Top Trails entrance to help guests locate the two attractions which are inside the area.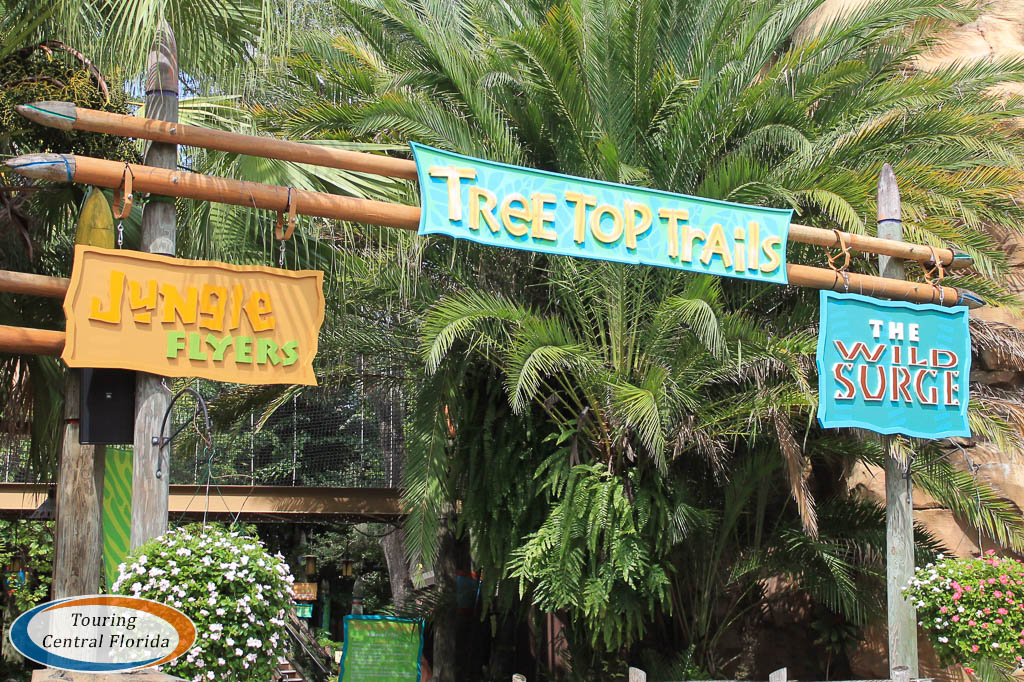 We spotted Summer Nights theming elements being crated up for storage in the parking lot behind Kumba at the beginning of September.
In the last edition of News & Notes, the railings along the overlook at Stanley Falls had recently been stained. Since then, the rest of the decking has also been treated.
At the beginning of September, Busch Gardens Tampa tweeted that SheiKra Sweet Treats had been re-branded as SheiKra Eats with a new menu. As of our most recent visit, all of the signage at the location still had the old name.
Over in Walkabout Way in the Bird Gardens area, Kangaloom was closed for much of the month of September while the exit bridge, which was wooden, was replaced by a new stamped concrete walkway.
Nearby in the Xcursions gift shop, new Guy Harvey merchandise is now on display, including an exclusive line available only at the park. T-shirts featuring the exclusive design are $27.95, while prints are $19.95. A canvas version of the collage is also available for $75. Guy Harvey Weekend was postponed until December 16 & 17 due to Hurricane Irma.
---
For the latest on Busch Gardens Tampa and other theme parks, attractions, dining venues and more across the region, be sure to follow Touring Central Florida on twitter @TourCentralFL & @androckb, and give our facebook page a like.