Haunt season is in full swing across the country, and starting next week, Howl-O-Scream 2017 begins at Busch Gardens Tampa Bay! For 19 nights, beginning with Freaky Preview Weekend on September 22 and 23 and ending just before Halloween on October 29, the premiere haunt event in Tampa Bay will feature seven haunted houses, five scare zones, special entertainment, culinary options, shopping, games and more.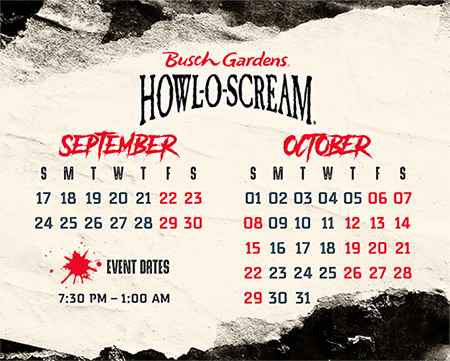 The past several seasons have seen a shared theme among the three parks that have Howl-O-Scream: Busch Gardens Tampa, Busch Gardens Williamsburg, and SeaWorld San Antonio. This year  there is no shared theme, and actually no overarching theme or story line as there has been in years past.


Busch Gardens Tampa has been using the tagline Nowhere to Hide for their version of Howl-O-Scream, often using the hashtag #NowhereToHide when posting on social media. This follows the general marketing seen so far, with scare actors overrunning not only the haunted houses and scare zones, but also the park's thrill rides. Coupled with "Enjoy it while you last…" along with the bell hop and cannibalistic butcher, those phrases and quasi-icons make up the bulk of this year's theme. You can get a taste of it in the newly released commercial:
One week until there will be #NowhereToHide. Are you ready? https://t.co/hAvMQ2DOIL pic.twitter.com/9MhHV17ZFx

— Howl-O-Scream (@howloscream) September 15, 2017
Read on to see all that Howl-O-Scream 2017 at Busch Garden Tampa Bay has in store for guests, including a look at each of the houses, all the scare zones, plus dining, Evil Upgrades, and more!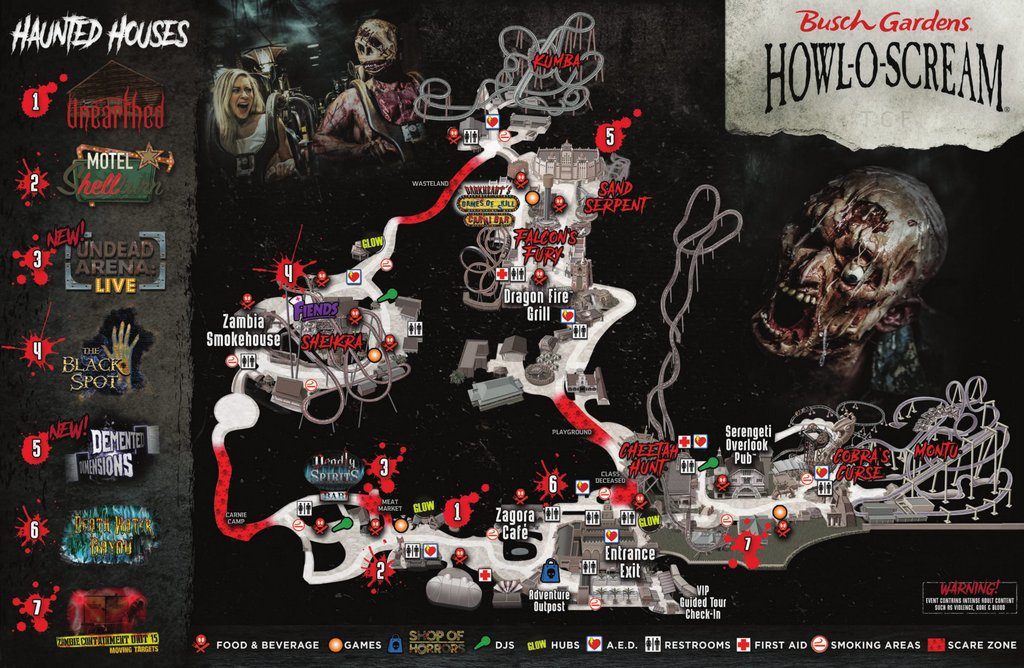 ---
Houses
This Howl-O-Scream season will see a total of seven haunted houses, with two new joining five returning houses.
Demented Dimensions is the first of two new houses, replacing Zombie Mortuary, a fan favorite that lasted six seasons. Demented Dimensions is housed in the fictional Sterling Manor, where every door leads to an alternate universe, with otherworldly energies make escape nearly impossible. You'll find the house behind SandSerpent in Pantopia, map location #5.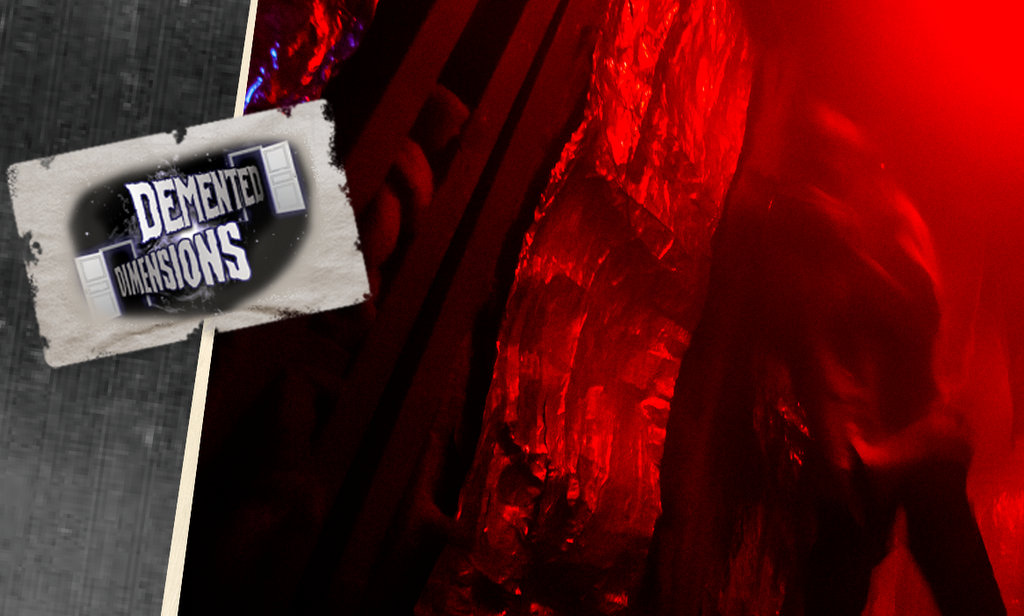 The other new house joining this year's Howl-O-Scream 2017 lineup is Undead Arena: Live. The house is set in a post-apocalyptic world where survivors are separated into two classes – The Worthy and The Unworthy. Howl-O-Scream visitors are The Unworthy, and must face a gauntlet of Brain Eaters while trying to escape during the event. Undead Arena: Live replaces the Circus of Superstition series of houses in the Gwazi Field pavilion, map location #3.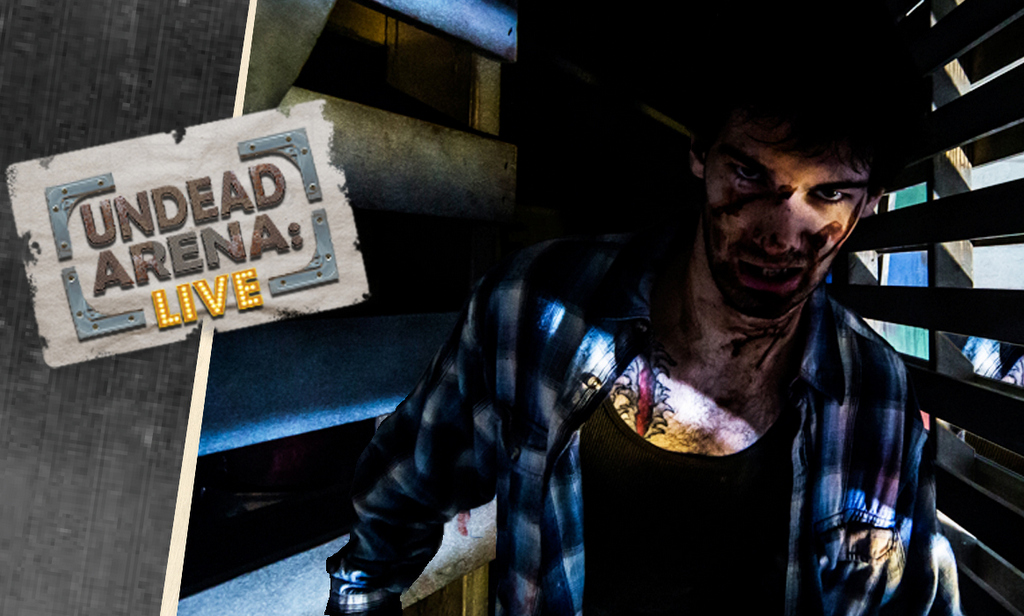 Motel Hell returns behind the Xcursions gift shop in Bird Gardens, and this highly rated house that debuted last year will surely be popular with guests this season. What seems like a deserted motel is actually haunted by the spirits of the former owners, employees and guests who weren't ever able to check out. Motel Hell is map location #2.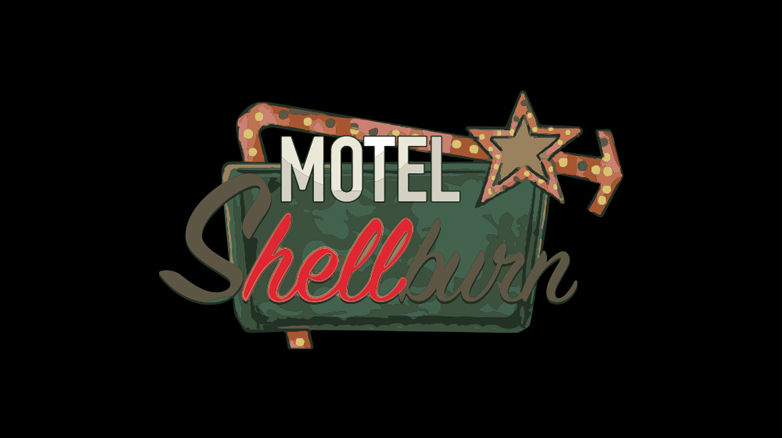 Another returning house that debuted last year, The Black Spot has guests marked by infamous pirate Saw Tooth Silas trying to escape. You'll find The Black Spot in Stanleyville, near Zambia Smokehouse, map location #4.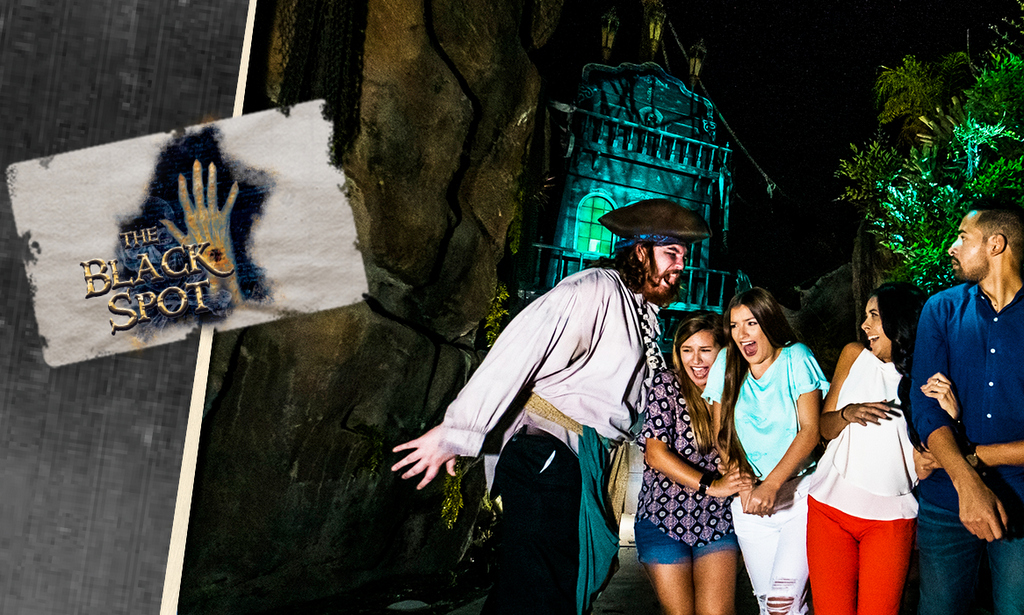 Unearthed returns for its third season in the former Gwazi station area. As was the case last season, the icon character Scarlett will not be featured in the house, but eagle-eyed guests might spot some references left in the theming. Unearthed is located at #1 on the map.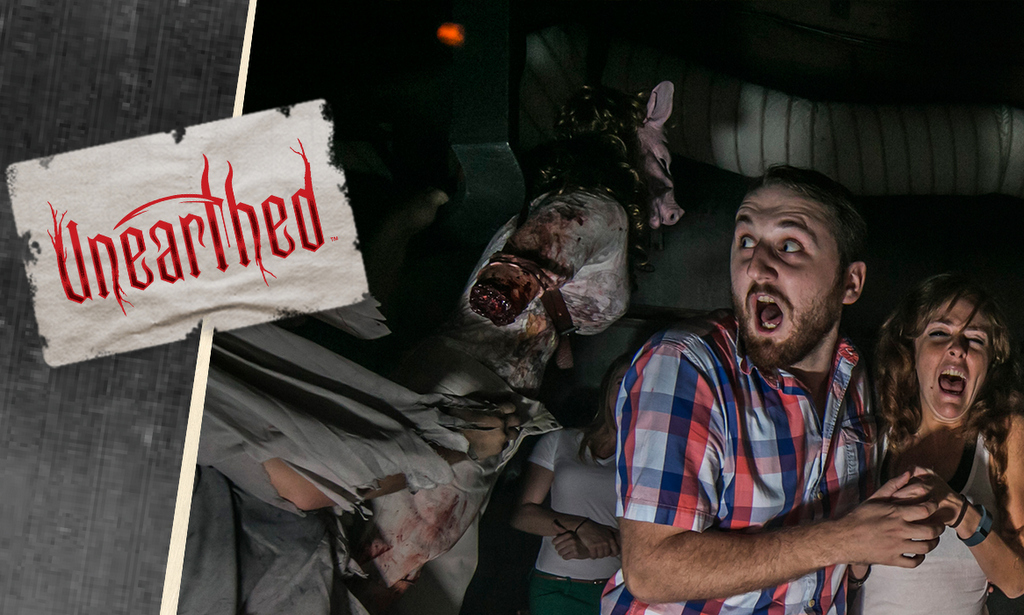 Zombie Containment Unit 15: Moving Targets returns for its fourth season, still located in the former Akbar's Adventure Tours building near Serengeti Overlook Restaurant. Guests are armed with only a Z.E.D. (Zombie Eradication Device) in this interactive experience. This is the only house not participating in the Front Line Fear upgrade option (see below). ZCU15 is #7 on the map.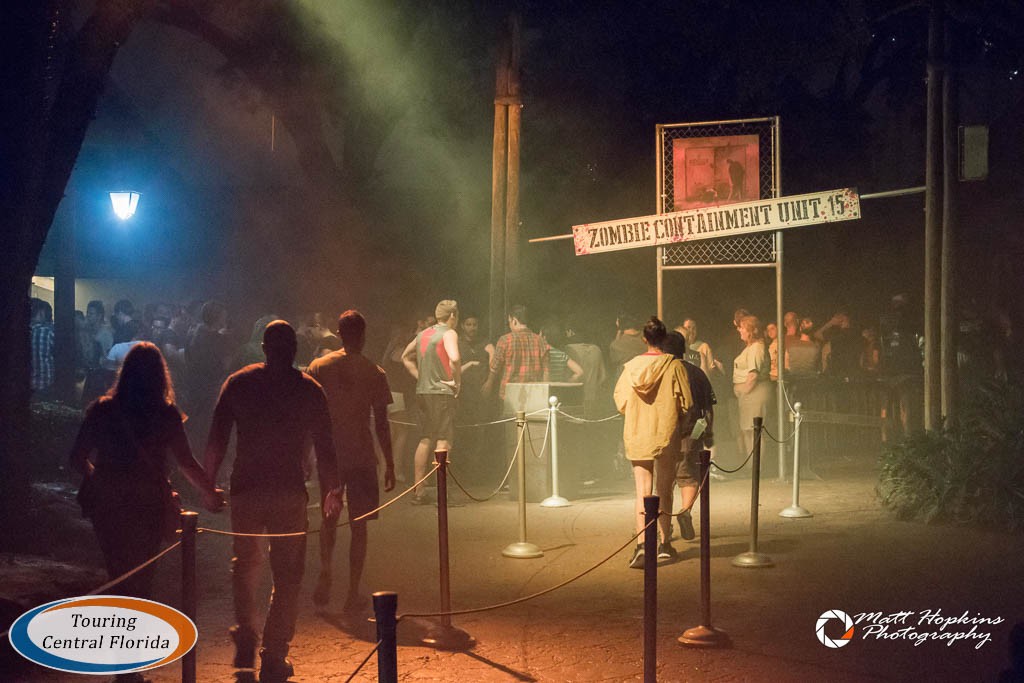 The oldest returning house, Death Water Bayou is back for its fifth season, where guests will have to escape the curse of the Voodoo Queen. You'll find this highly themed house behind Zagora Cafe, map location #6.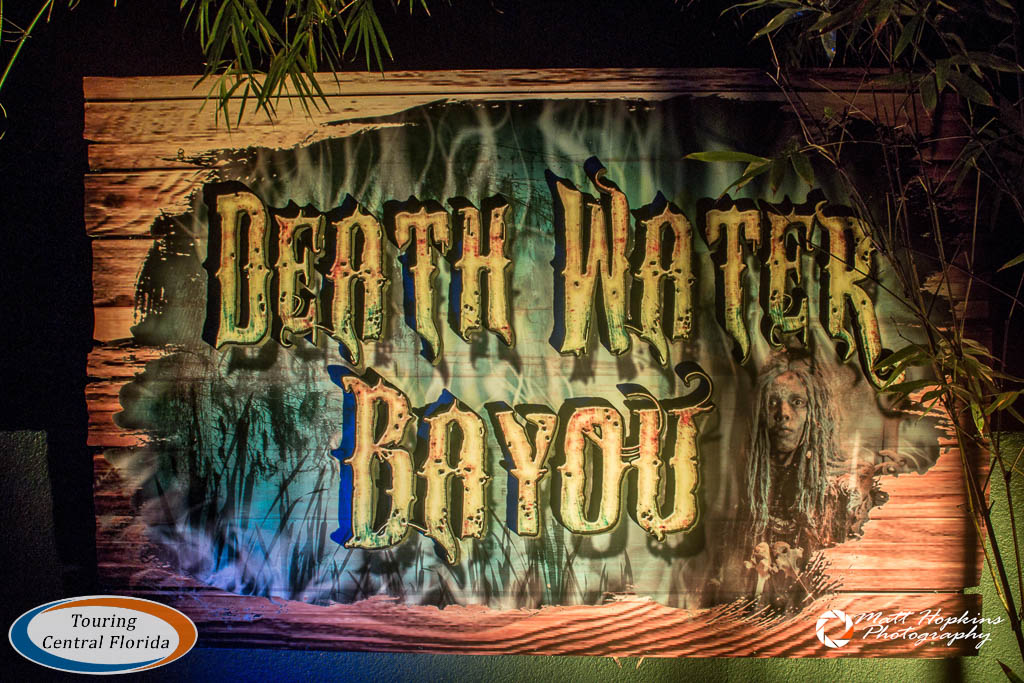 ---
Scare Zones
Five scare zones are slated for Howl-O-Scream 2017, with three new zones and two returning ones.
The first of the new scare zones had its name voted on by guests on facebook, and the winner was Class Deceased. A cruel headmaster has the tables turned when the unruly students take their revenge. You'll find Class Deceased around the base of the Cheetah Hunt tower near Moroccan Palace Theater.
Carnie Camp will stretch out along the pathway outside of Sesame Street Safari of Fun (which is closed during Howl-O-Scream). Don't be surprised if you see some clowns and other performers through here trying to make you the next spectacle in their carnival.
The last of the three new scare zones for Howl-O-Scream 2017 is Meat Market, where sinister and cannibalistic creatures feast on the weak. Expect the monsters to be carrying carving implements, including chainsaws! Meat Market will be concentrated along the path inside Gwazi Park leading to the Undead Arena: Live house.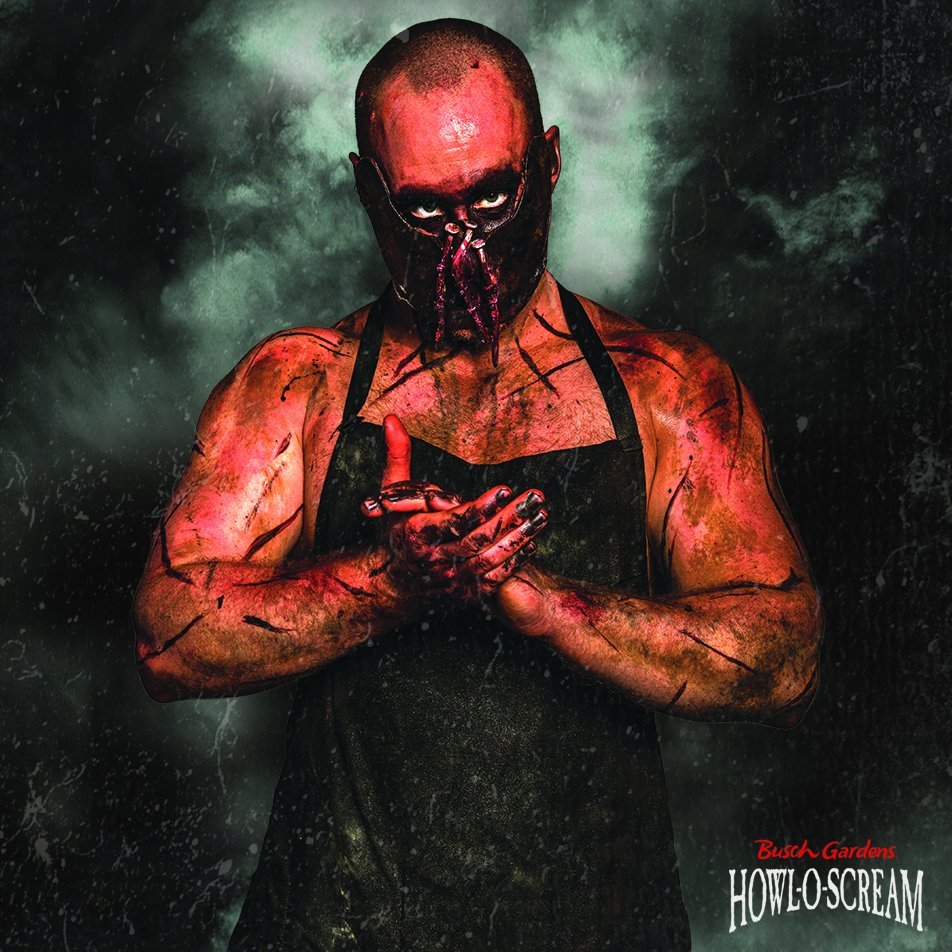 Wasteland returns along the bypass between Stanleyville and Congo (Jungala will be closed again this season during the event). It's a post-apocalyptic street strewn with debris and survivors who aren't welcoming of newcomers. Between the relatively narrow path and tons of theming elements, this scare zone is unnerving just from the claustrophobic feeling you get, never mind the warped survivors who terrorize you while walking through!
Playground is the other returning scare zone, along the pathway in Nairobi near the train station. Derelict playground equipment and creepy children and toys lurk here to pounce on unsuspecting passersby.
While not an official scare zone, the main entrance area will also have some scare actors to get guests in the haunt mood as the enter the park. And don't think just designated scare zones will be infested with monsters – there's a good chance they can pop up anywhere in the park!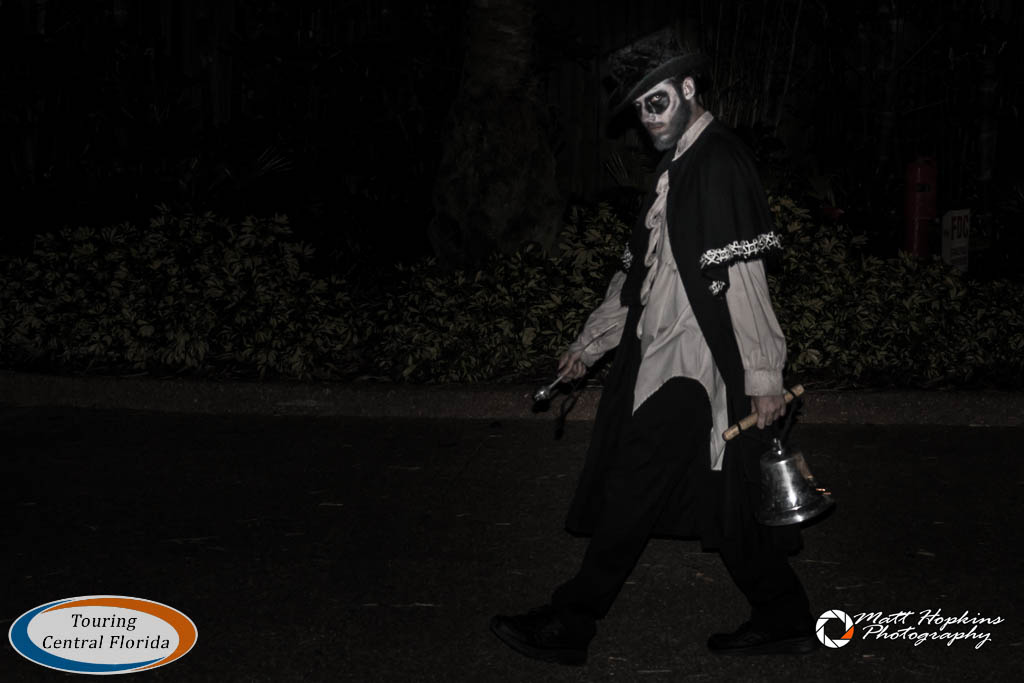 ---
Entertainment
The perennial favorite Fiends returns this Howl-O-Scream, but moves back to Stanleyville Theater after calling Dragon Fire Grill home for the past several seasons. Expect the same high energy dance numbers mixed in with new pop culture references and adult humor from Dr. Freakenstein & Igor. There will be four shows scheduled each night.
One of the only things still not officially revealed is what is taking place of Fiends at Dragon Fire Grill. All that has been said is there will be an exclusive performance during Fright Feast, the up-charge buffet option that gives guests early access to the houses (see more below). There's also a new recording being played on the courtesy tram from the parking lots, which states there will be "two live shows." Rumor has it the stage show will be small in terms of cast size, so it's possible we'll see some sort of variety act instead of a large scale production.
Updated 9/17: Signage at the park confirms the rumors we've been hearing – the performance at Dragon Fire Grill will be mentalist Joshua Seth, in a show called Inside Your Mind. There will be four performances each event night, with the first being an exclusive show for Fright Feast guests.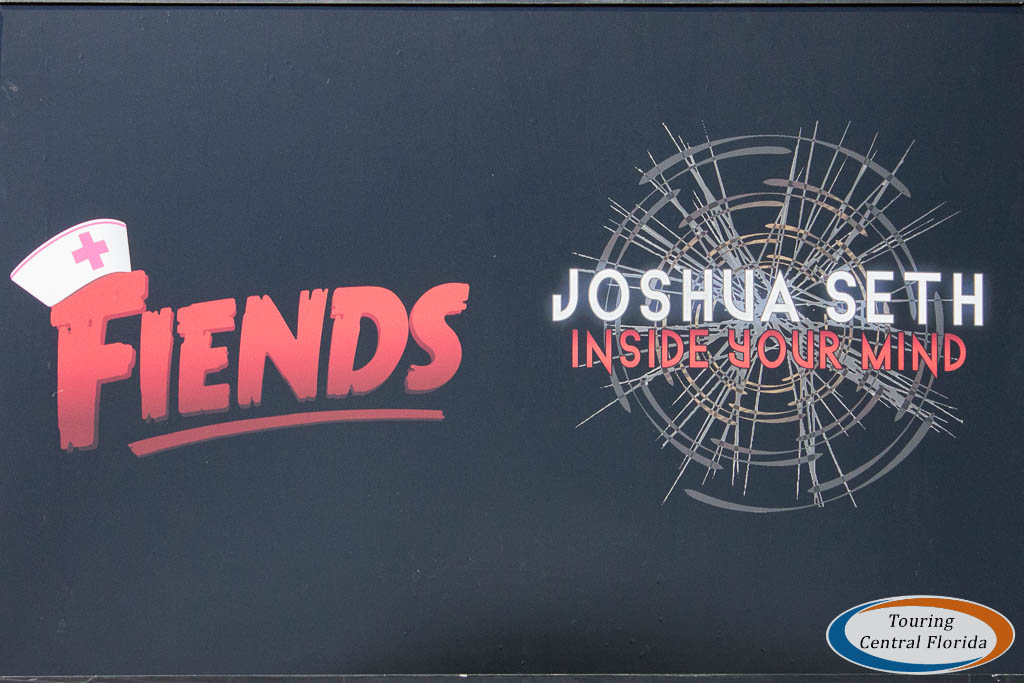 For those looking to let off a little steam while at Howl-O-Scream 2017, there will be three DJ booths set up around the park playing party favorites. Find them in the Cheetah Hunt plaza, SheiKra courtyard, and outside Garden Gate Cafe, which will transform into Deadly Spirits Bar, this year's "club" location.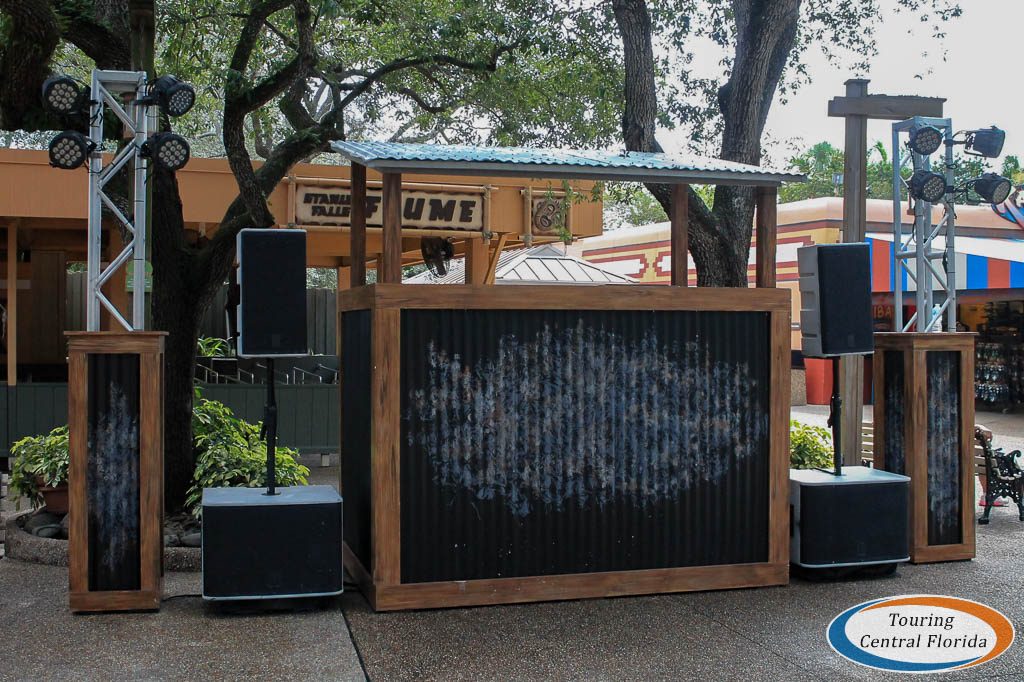 Elsewhere in the park, besides the scare zones and roaming scare actors, look for a few stationary photo op locations:
The Butcherettes (near Undead Arena: Live)
Fiends Naughty Nurses (Stanleyville Theater)
Voodoo Girls (near Adventure Photo)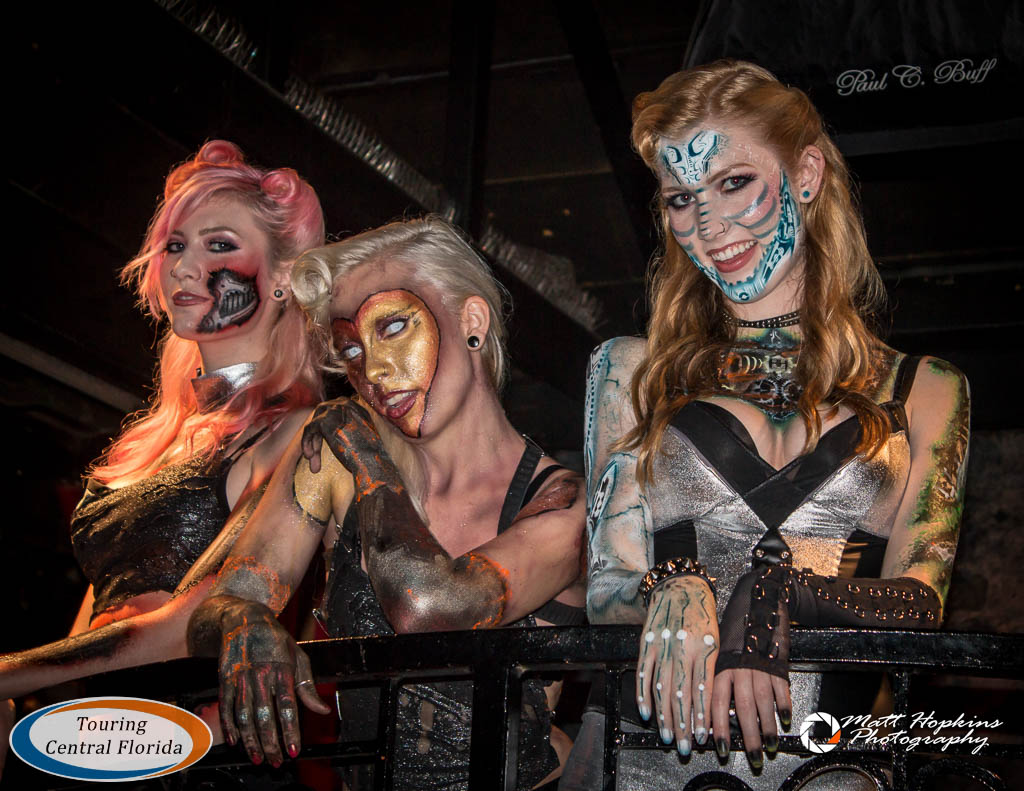 In addition to those locations, be on the look out for several other large Howl-O-Scream photo ops scattered around the park.
---
Food & Beverage
Along with most of the regular counter service restaurants and concession stands being open, there will also be a number of tents and a food truck available for guests looking to grab a bite to eat between being scared to death. Similar to Summer Nights and the Food & Wine Festival, there is also going to be a sampler lanyard option for Howl-O-Scream 2017. The 5-Sampler option is $29.99, and the 10-Sampler option is $49.99. Stick to items regularly priced above $6 when using the lanyards, and you'll end up saving some money.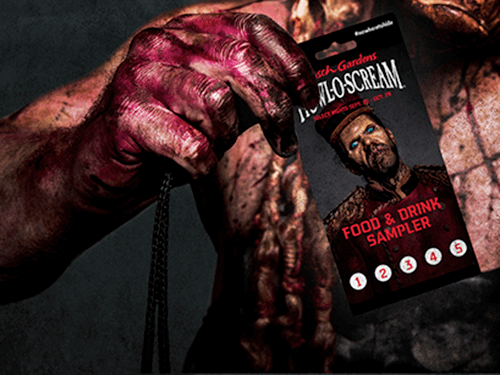 Garden Gate Cafe will transform into Deadly Spirits Bar, where a DJ booth is set up outside for a dance party, and inside guests will find a variety of beer, spirits and snack options.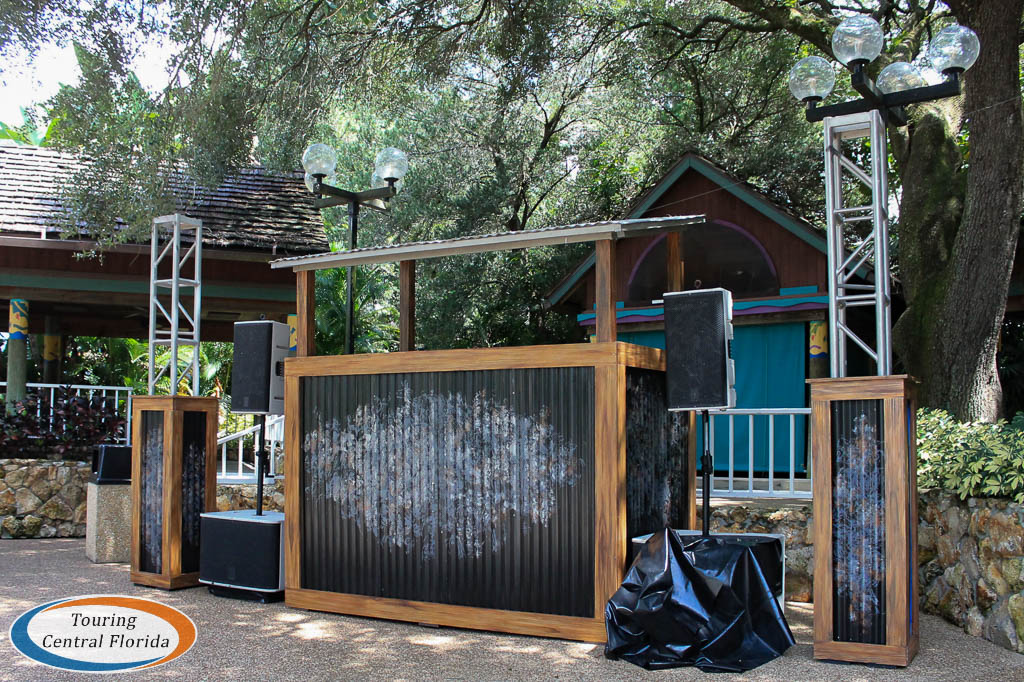 Other full service bars serving beer, spirits and specialty cocktails include:
Carnibar in Pantopia
Howl-O-Scream Food Truck (near Unearthed)
Dragon Fire Pub
Serengeti Overlook Pub
Stanleyville plaza
Meat Market Eats (near Cheetah Hunt tower)
Nairobi Walkway
Also, keep an eye out for roving shot girls (and guys) in case you need a drink between bar locations.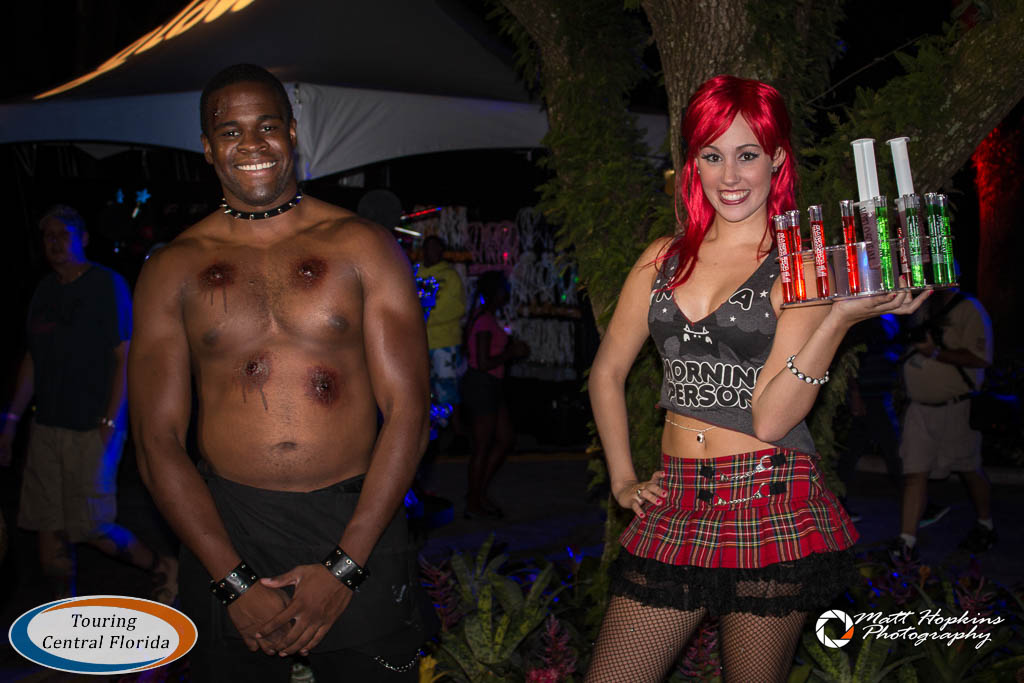 One of the most popular Evil Upgrade options, and arguably the best value, is Fright Feast. Those who purchase a Fright Feast pass get into the park (through the Nairobi gate) at 6 p.m., and head to Dragon Fire Grill for an exclusive buffet and dinner show. Then at 7 p.m., a half hour before the event officially opens, guests get access to some of the houses. Plus, until 8:30 p.m., Fright Feast guests get front-of-the-line access to all of the houses except Zombie Containment Unit 15: Moving Targets.



---
Shopping & More
Shop of Horrors opened earlier this week inside Marrakesh Market near the park's entrance, and features all the latest Howl-O-Scream 2017 apparel and Halloween themed decor. See more about Shop of Horrors in our recent article.
There will also be three Glow Hubs, where you can pick up a variety of light up, blinky, and glow in the dark souvenir items. Just remember to turn them off before going into the houses as not to ruin the experience for other guests!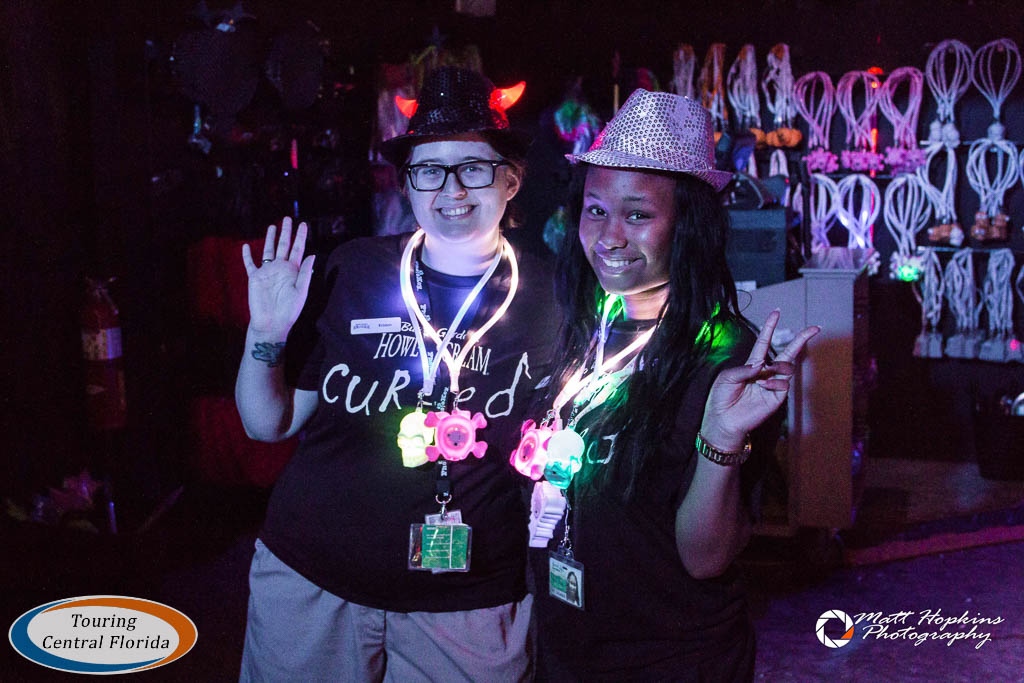 DarkHeart's Games of Skill returns in Pantopia, where the different games will feature Halloween themed prizes. Other game locations are scattered throughout the park.
---
Rides
Most of Busch Gardens' thrill rides will be open during Howl-O-Scream 2017, including roller coasters like Cobra's Curse, along with Falcon's Fury and other attractions like the bumper cars. Advertising for Howl-O-Scream this season has shown scare actors on some of the thrill rides as well. The past few seasons, scare actors have been on the bumper cars, which was re-branded into Crash Test Zombies during the event. While not marked on the map this season, there's a good chance it will return along with scare actors occasionally climbing into empty seats on other rides.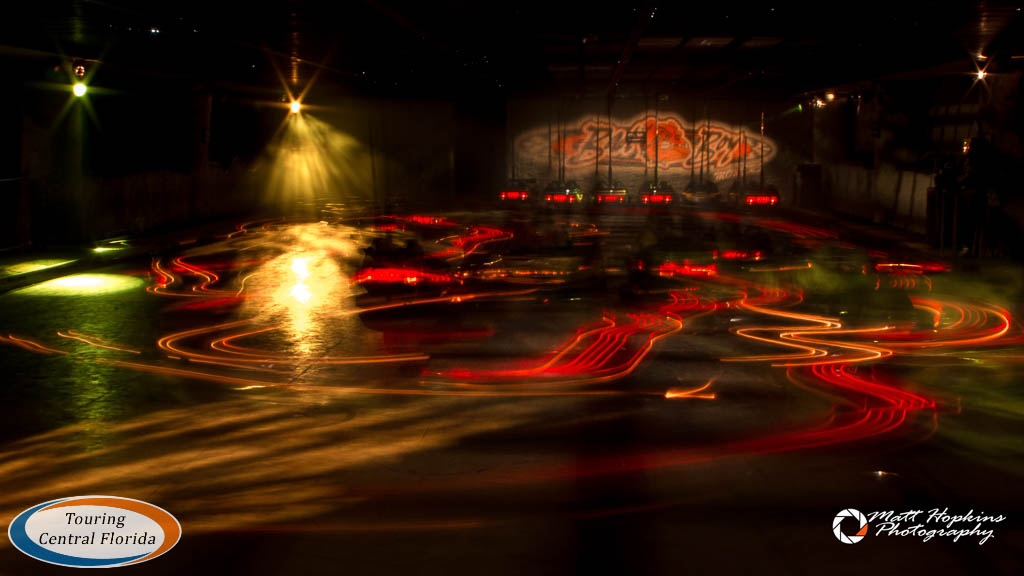 ---
Tickets
Howl-O-Scream 2017 at Busch Gardens Tampa Bay is a separately ticketed event. Daytime admission does not include admission to Howl-O-Scream, and it's also not required for those who only want to visit in the evening to enjoy the event. Single night tickets and a number of packages, including the Recurring Nightmare option which grants access to all event nights, are available.
The best prices on tickets to Howl-O-Scream 2017 are online. Gate price is $104.99 plus tax, but there is no reason to wait until you arrive at the park to buy your tickets with huge discounts for buying online in advance. Single night tickets start at $39.99 + tax when bought online. Annual pass members can save even more buy purchasing through the pass member site. (Remember, Florida Platinum Annual Pass Members get free admission to Howl-O-Scream 2017 on Freaky Preview Weekend, Friday and Saturday September 22 & 23.)
There is also a Wild & Wicked Weekend Ticket allowing guests unlimited admission to Busch Gardens Tampa Bay during the day and Howl-O-Scream at night on a four day weekend (Thursday through Sunday). It's available for $104.99 + tax online.
For Annual Pass Members or those who just want to go to Howl-O-Scream 2017 as many times as possible, the best option is the Recurring Nightmare pass, which grants admission on all 19 event nights for $104.99 + tax.
Busch Gardens & Taco Bell have teamed up to offer a promo code for two visits on any two nights for $49.99. See the tweet below for details.
@howloscream has arrived at @tacobell ! This is a pretty sweet deal. #hos17 #nowheretohide @BuschGardens pic.twitter.com/uMFKBOONbJ

— THE Haunt Ginger (@hauntscene) September 5, 2017
Purchase your tickets or vacation packages on the Howl-O-Scream 2017 website.
---
Evil Upgrades
A number of optional add-ons are available for Howl-O-Scream 2017, which are referred to as Evil Upgrades. Along with the Fright Feast and Sampler Lanyard options described above, there are also upgrades for front of the line access and VIP Tours.
Front-of-the-line access comes in two options – Front Line Fear and Front Line Fear Extreme. Front Line Fear allows the guest to skip the regular line once at six of the haunted houses (Zombie Containment Unit is excluded). Front Line Fear Extreme also includes the ability to use the Quick Queue line at six thrill rides of the guest's choice. Both options also include a 20% discount at gift shops & Buy One Get One Free at select games. Prices vary based on date – Front Line Fear passes range from $35 to $65, and Front Line Fear Extreme run from $45 to $75.
Another option for guests looking for an upgraded experience is one of three tours. There is the Super, Mega and Ultimate Tour available. Each includes admission to Howl-O-Scream, a 5-sampler lanyard, preferred parking, and other perks. Front of the line access for houses is included, and the Mega and Ultimate also include front of the line access to thrill rides. Just as in the last few years, the Ultimate Tour is the only option that includes front of the line access to Zombie Containment Unit 15. Pricing for the tours varies by date, ranging from a low of $79.99 for the Super Tour at the start of the event to a high of $299.99 for the Ultimate Tour on the weekends just before Halloween.
You can see all of the options and purchase your Evil Upgrades on the Howl-O-Scream 2017 website.
---
Join in the conversation on social media by using #HowlOScream, #NowhereToHide, and #HOS17. For the latest on Howl-O-Scream 2017 at Busch Gardens Tampa and other theme parks, attractions, dining venues and more across the region, be sure to follow Touring Central Florida on twitter @TourCentralFL & @androckb, and give our facebook page a like.