Another week on the Iron Gwazi construction site at Busch Gardens Tampa Bay means even more track work and progress elsewhere on the roller coaster set to open in Spring 2020.
As of early Thursday afternoon, track extended to the top of the former Lion side lift hill area.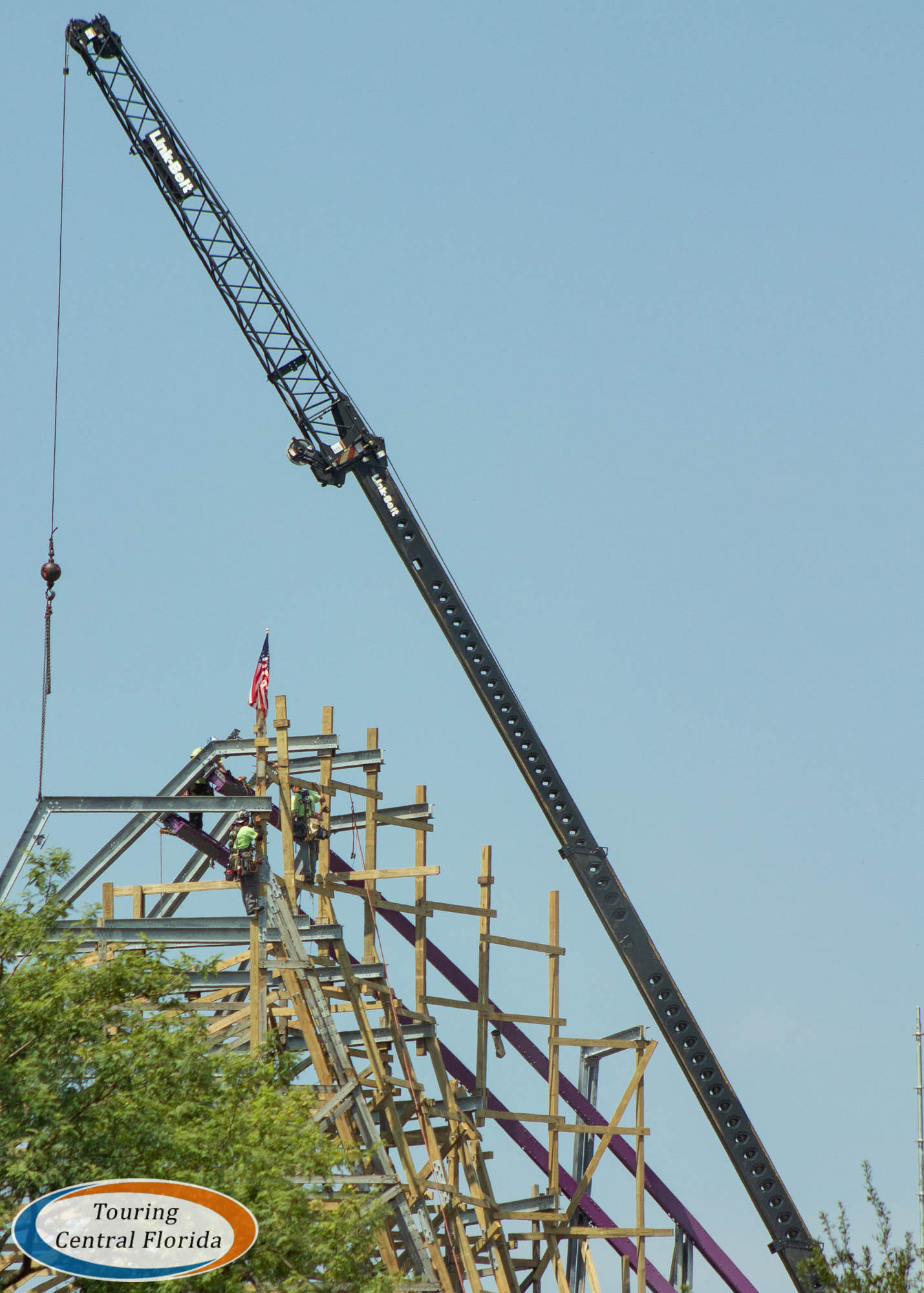 Rocky Mountain Construction (RMC) workers could be seen climbing around the newly installed rail as they bolted it in place.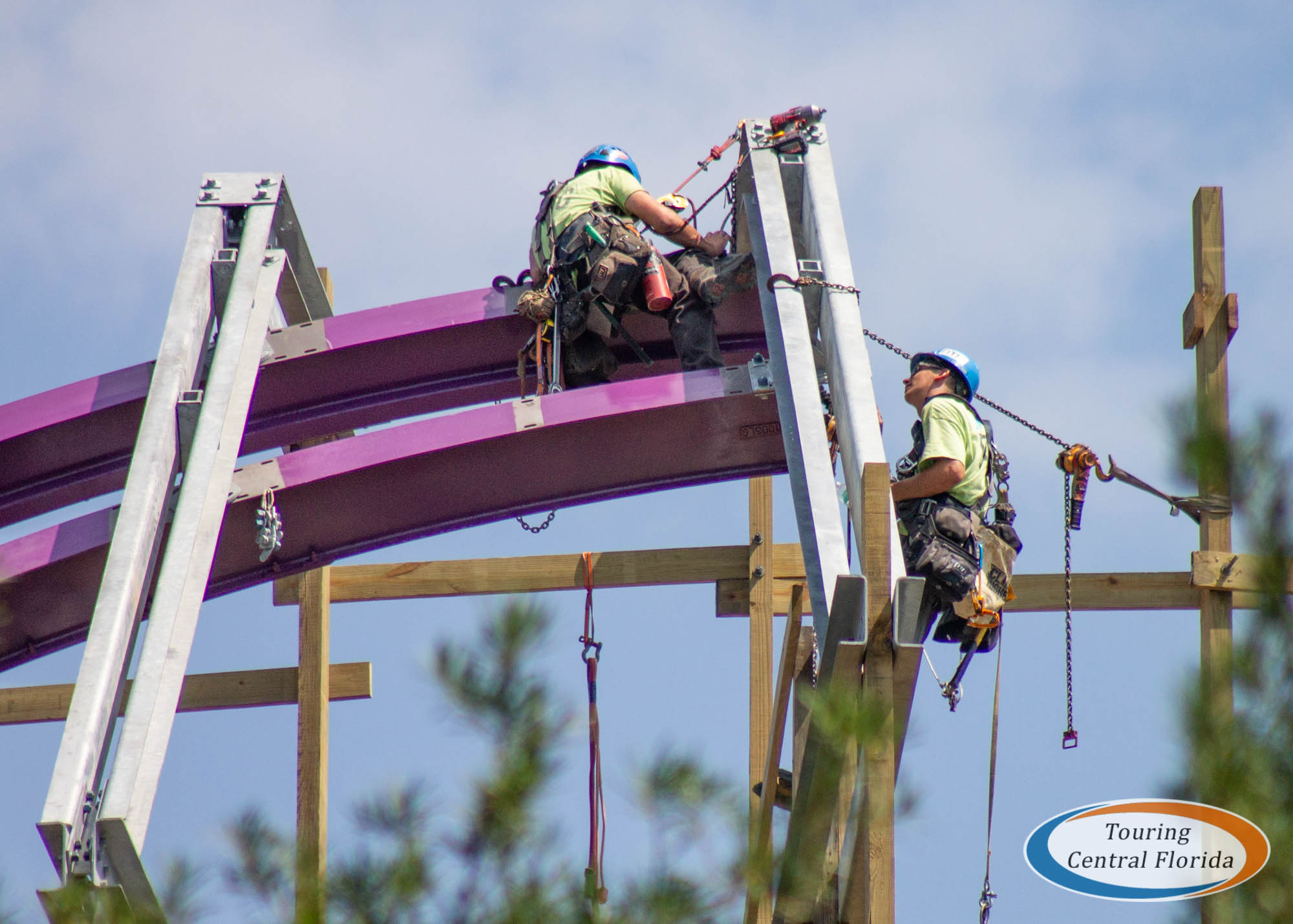 Work to install another ledger was also happening in anticipation of the next track segment.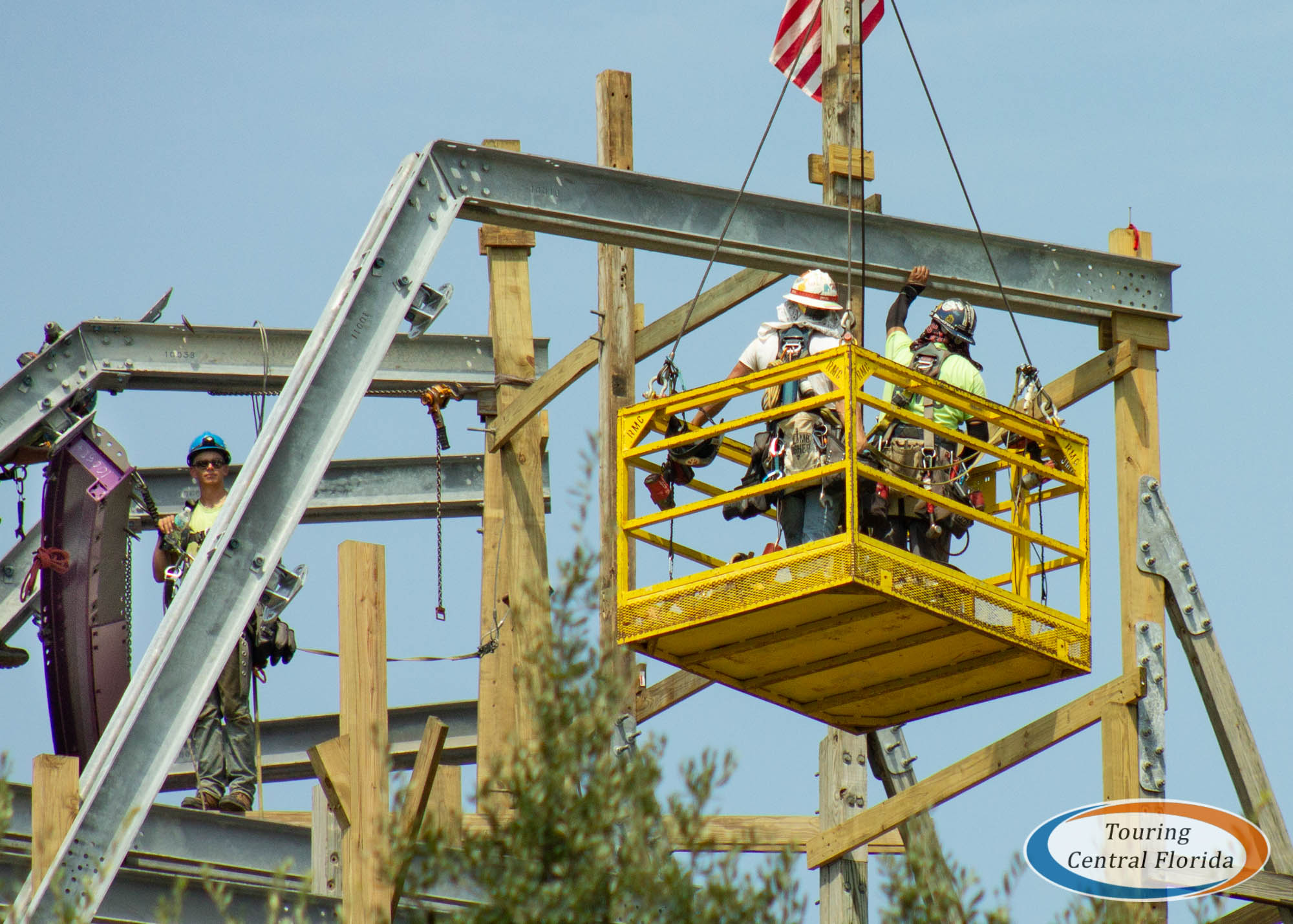 Watching the workers climb around the structure as they piece together Iron Gwazi is an amazing sight.
Later in the afternoon, an additional piece of track was installed.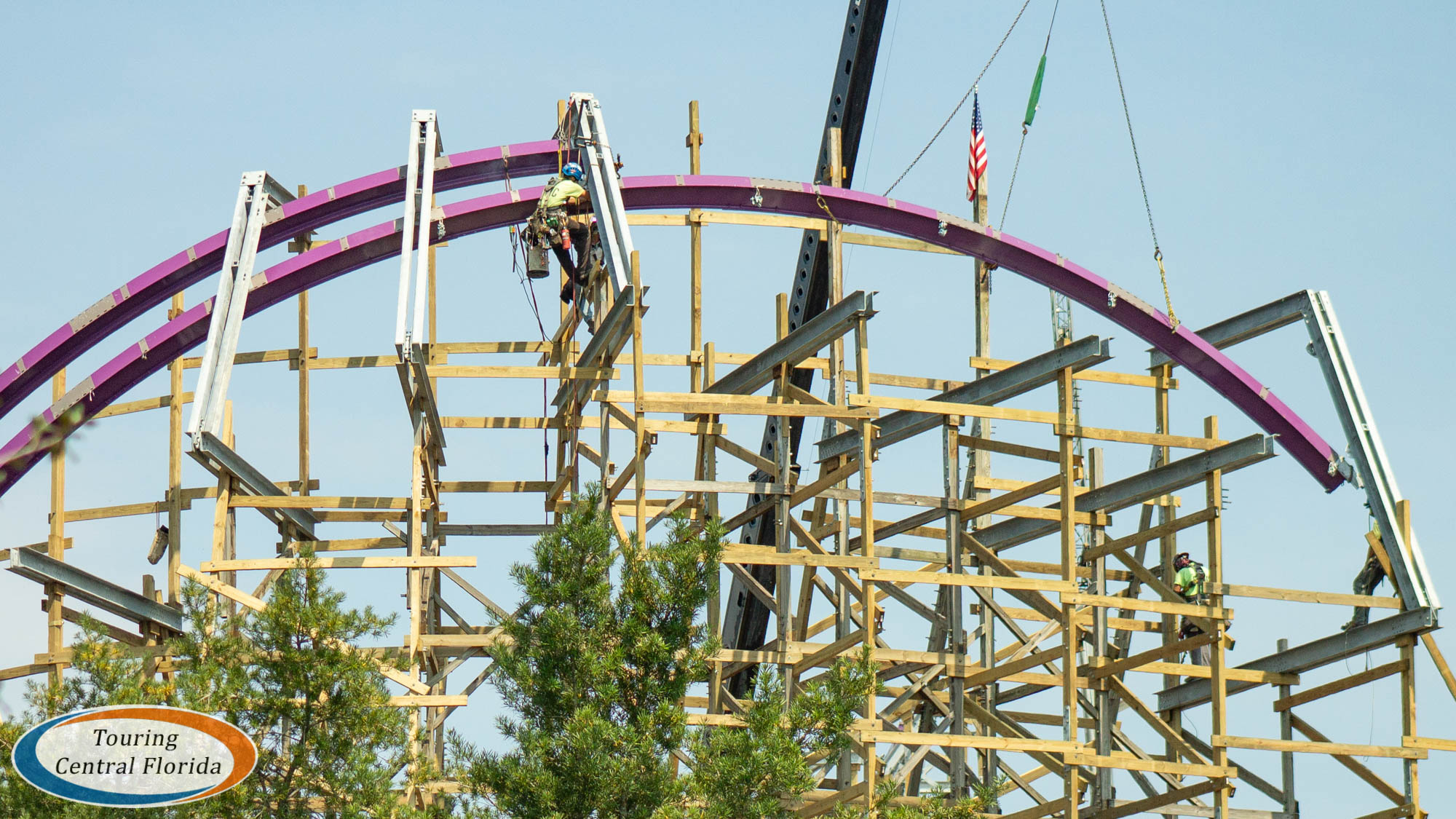 The purple track curves heavily as it crests the hill, so much so that it may count as an inversion.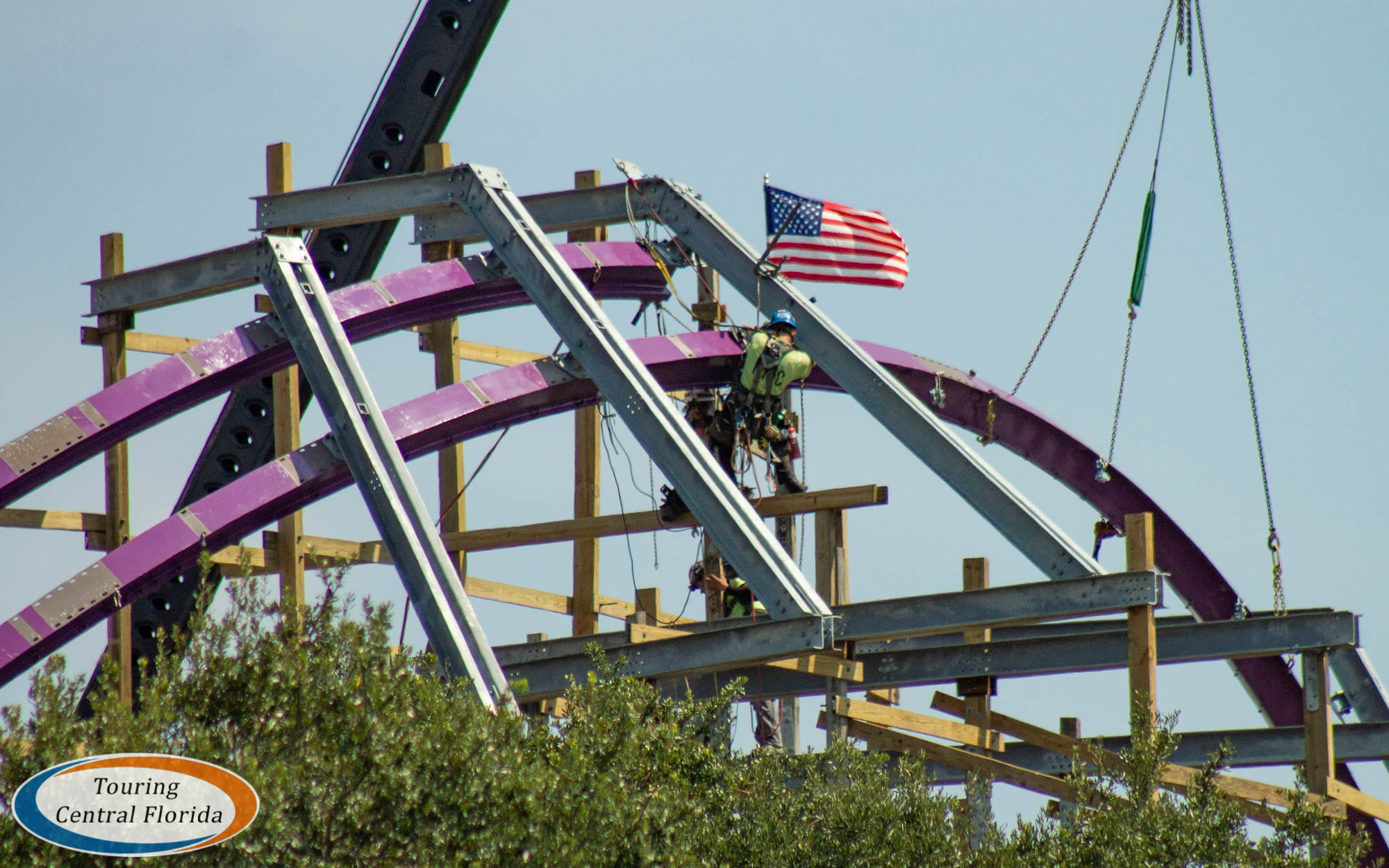 The lead up to this newly installed track: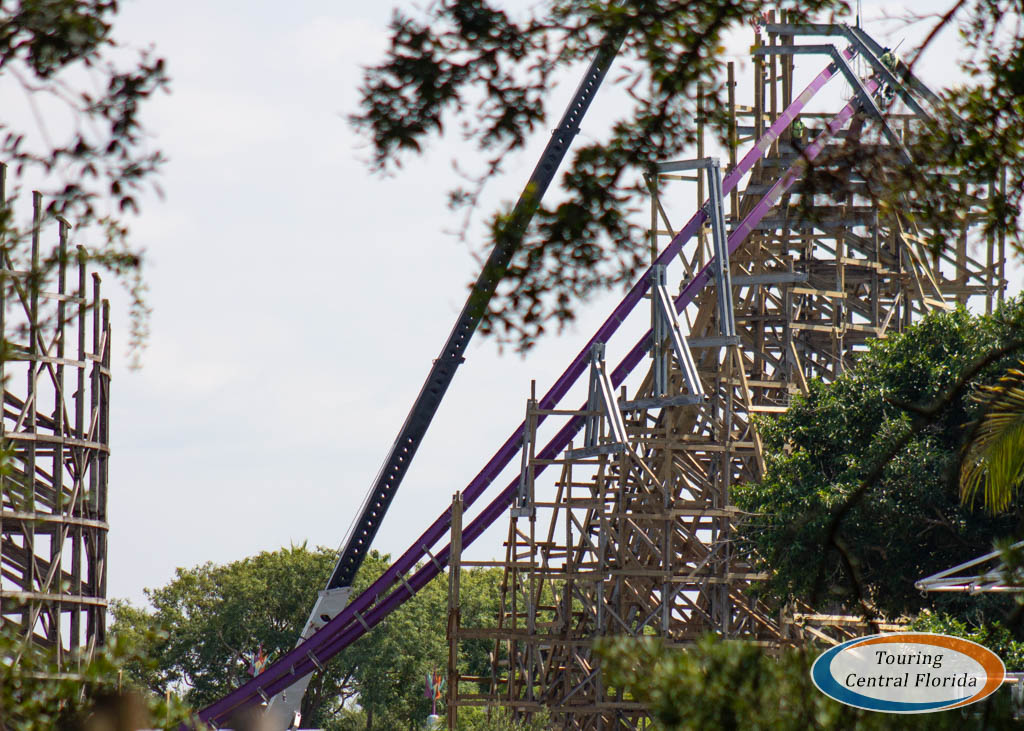 A closer look at the crest of the hill: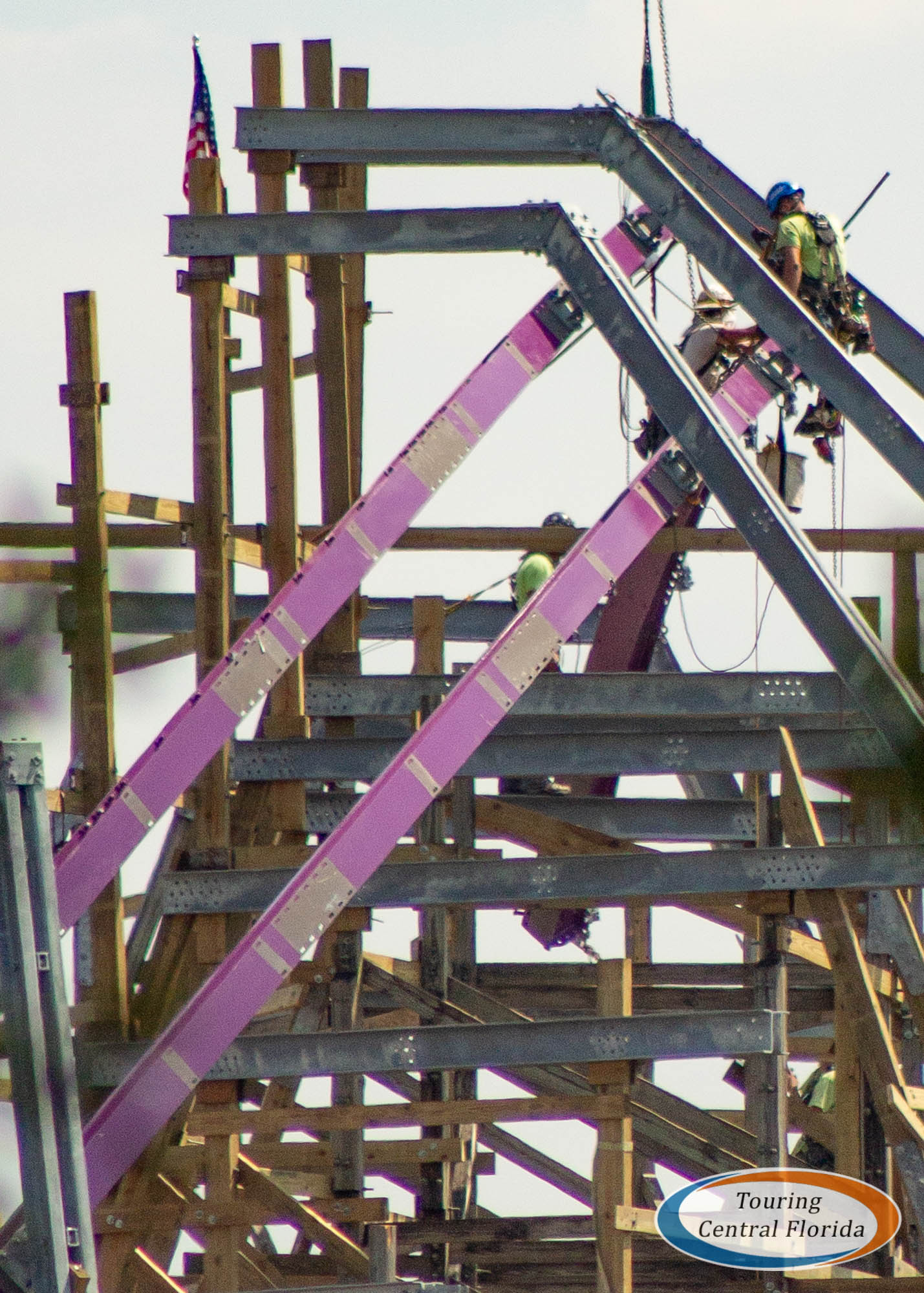 Some more shots of the new section of track being installed:
Another RMC crew could be seen working on the supports in the former Tiger side lift hill area on the other side of the construction site.
Since our last update, more painting has been done on the station and entrance building. Shades of purple, teal and green can be seen.
Work also continues on the roof of The Watering Hole, where the new faux thatching is being installed.
Be sure to check back on the site and follow our social media channels (linked below) for the latest on Iron Gwazi at Busch Gardens Tampa Bay. As always, all photos in this update were taken from guest areas.
---
Join in the conversation on social media using #IronGwazi, #2020Rising, #RMCGwazi and #BGTProject2020. For the latest on Busch Gardens Tampa and other theme parks, attractions and more across the region, be sure to follow Touring Central Florida on twitter @androckb, @JacobTouringCe1, @TourCentralFL, and give our facebook page a like.