Things are ramping up on the Iron Gwazi site at Busch Gardens Tampa Bay, as teams from Rocky Mountain Construction (RMC) and other contractors are busy on converting the former all wooden attraction to a hybrid roller coaster set to open in Spring 2020. After the official announcement held at the park last week, crews have been busy on the roller coaster itself and in the queue and station area.
Today, track was installed on another section of Iron Gwazi, more towards the center of the site.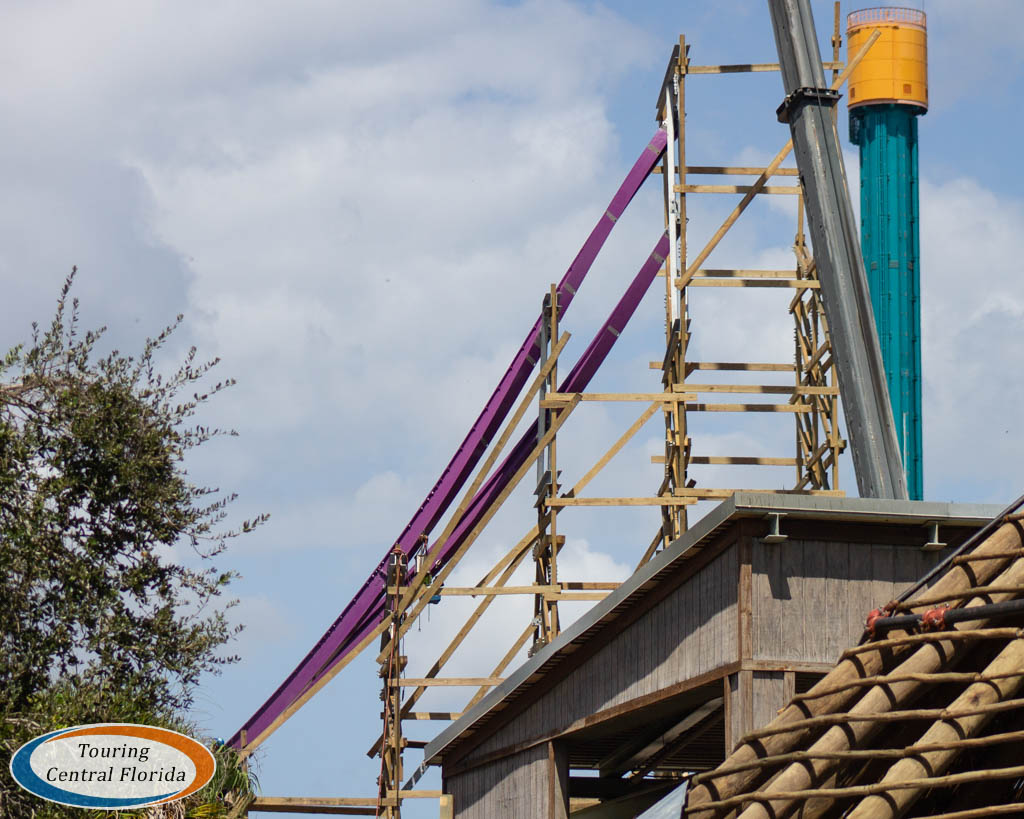 This newly installed section will eventually connect with the track already installed in the area of the former Tiger side lift hill & first drop.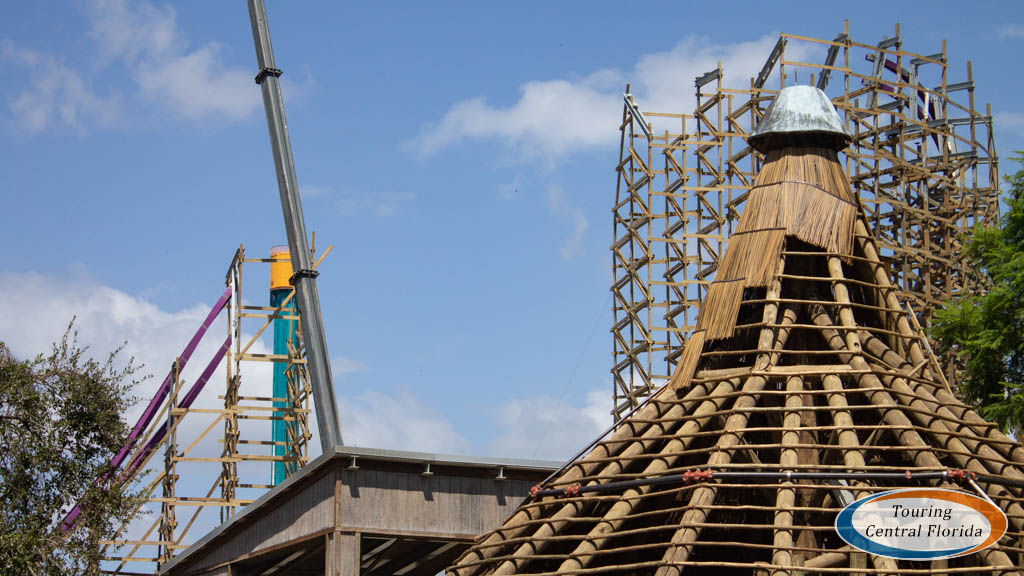 We saw several members of the RMC crew bolting down the track late this morning and early this afternoon.
The section installed today has quite the twist to it.
It seems likely the gap between the two sections of track will be part of the lift hill path. Permits were recently filed and approved with the City of Tampa for new foundations for the 206 foot lift hill. Based on the concept art previously released by the park, the two sections of track will be connected by an inversion.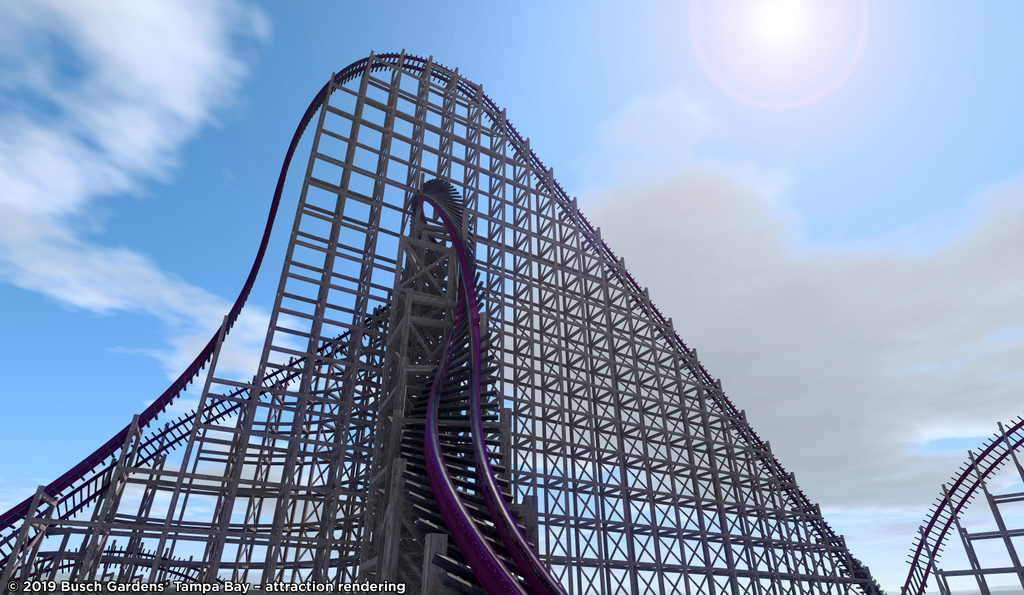 Another RMC crew could be seen working on the supports in the area of the old Lion side lift hill.
Back out in front of Iron Gwazi, the former station and queue area are also seeing a lot of work done. The wooden facade of the former station and queue entrance both received a new coat of dark brown paint. A light grey primer was also applied to the roof supports of both.
By the afternoon, painters were applying a very different color on those supports near the peak of the station roof.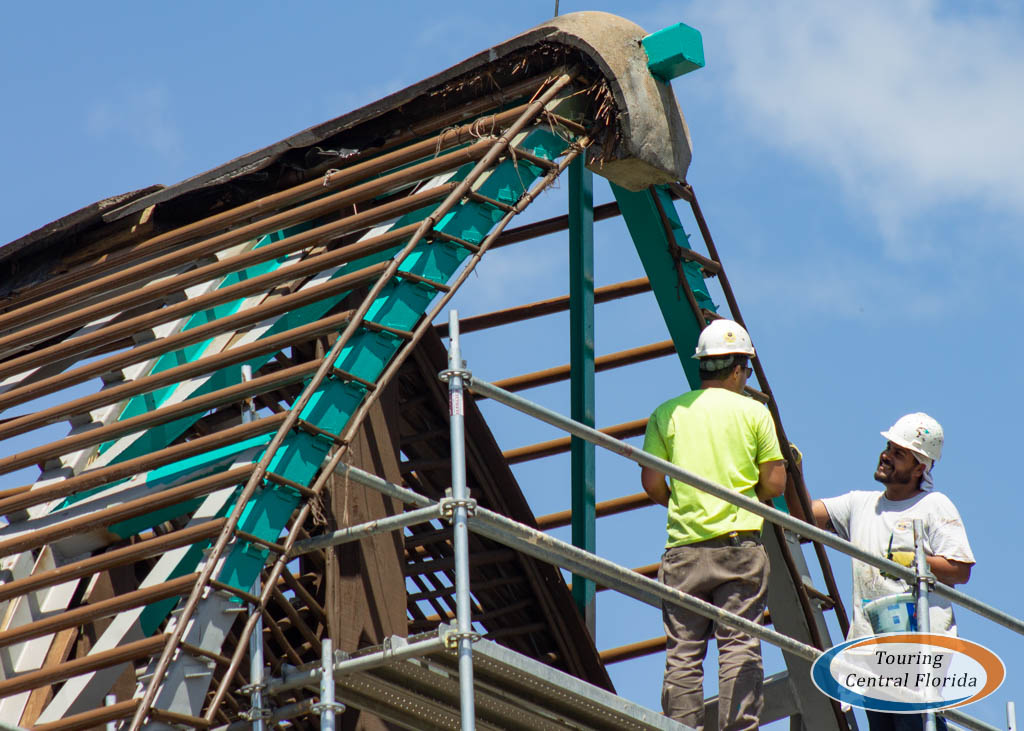 The same color has also been applied around the queue entrance structure.
Work walls that were extended earlier this week around The Watering Hole concession stand have been bumped out even further. Crews today were beginning to install a new faux thatching material on the roof. It's likely this same material will also be applied to the station roof, entrance structure, and other smaller huts along the queue.
Be sure to check back to the website and follow along on our social media channels (linked below) for the latest on Iron Gwazi at Busch Gardens Tampa Bay. As always, all photos for this article were taken from guest areas.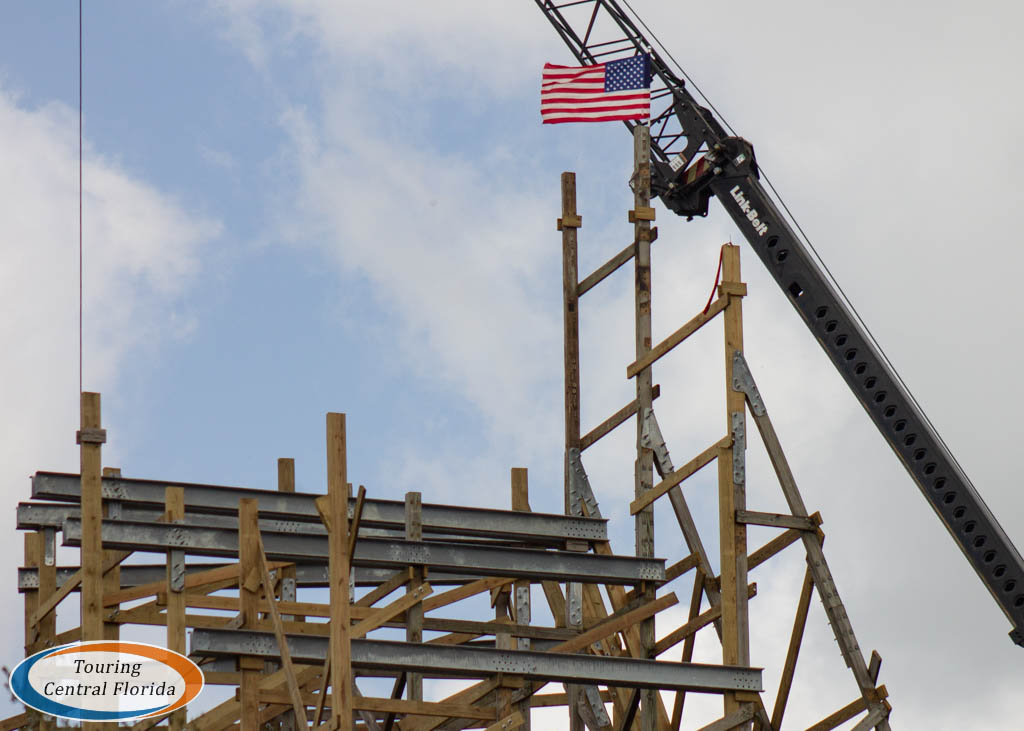 ---
Join in the conversation on social media using #IronGwazi, #2020Rising, #RMCGwazi and #BGTProject2020. For the latest on Busch Gardens Tampa and other theme parks, attractions and more across the region, be sure to follow Touring Central Florida on twitter @androckb, @JacobTouringCe1, @TourCentralFL, and give our facebook page a like.