The Glazer Children's Museum has teamed up with BayCare Heath System to give its hospital exhibit a new look, opened September 16. In the new St. Joseph's Children's Hospital Featuring the UnMonsters, children can try on the white coats or scrubs of different hospital workers and treat the un-scary UnMonsters. There will be an ambulance, CT scanner, body sounds machine, medical matching game, reception desk, and more. Families can even create a digital card to send to patients at St. Joseph's Children's Hospital.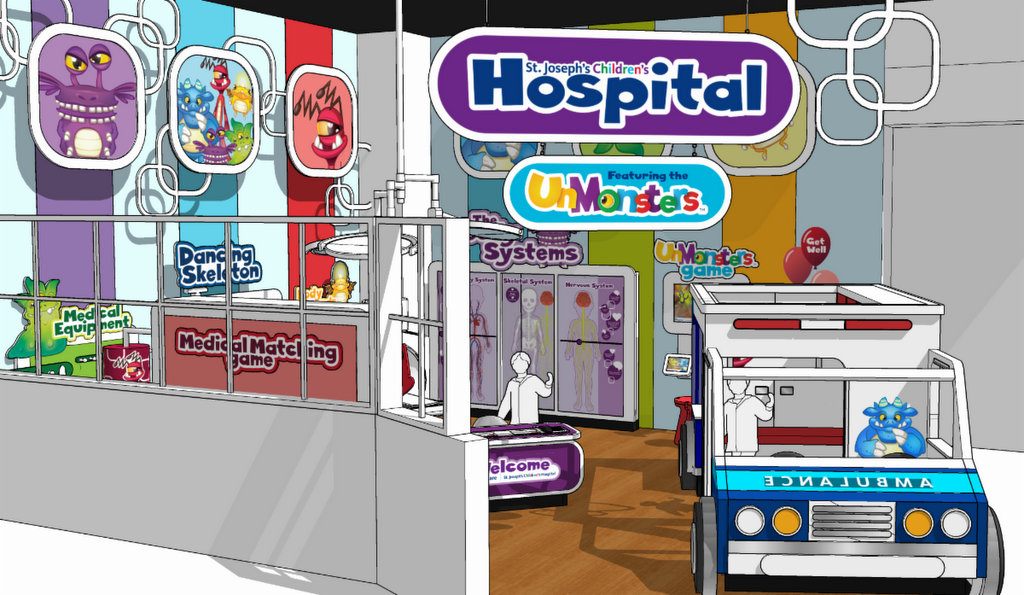 "This exhibit is a fun and interactive way of furthering our mission to provide everything needed for the health and well-being of the children in our community," said Sarah Naumowich, president of St. Joseph's Children's Hospital. "We can't wait for visitors to the Glazer Children's Museum to meet our UnMonsters: Tizzy, Ooz, Jitters and Fretta. From educating families on wellness and safety during community events to being a friendly face at St. Joseph's Children's Hospital, our UnMonsters help children understand that hospitals aren't so scary after all.


The Glazer Children's Museum specializes in imaginative play, allowing kids' imaginations to run wild as they try on different identities. The new hospital exhibit will be located on the museum's Main Street along with other role-play areas including a Publix, Fire Station, Pizza Place, Vet Clinic, and Little Stars Theater.
---
For the latest on theme parks, attractions and more across the region, be sure to follow Touring Central Florida on twitter @androckb, @JacobTouringCe1, @TourCentralFL, and give our facebook page a like.