At a special event held for members of the media on Thursday, SeaWorld Orlando officially announced their new roller coaster currently under construction.
Making its debut in spring 2020, riders will shiver through family friendly adventures on SeaWorld Orlando's first launch coaster: Ice Breaker. Named after the icy Arctic summits, Ice Breaker will feature four launches, both backwards and forwards, culminating in a reverse launch into the steepest beyond vertical drop in Florida — a 93-foot tall spike with 100-degree angle.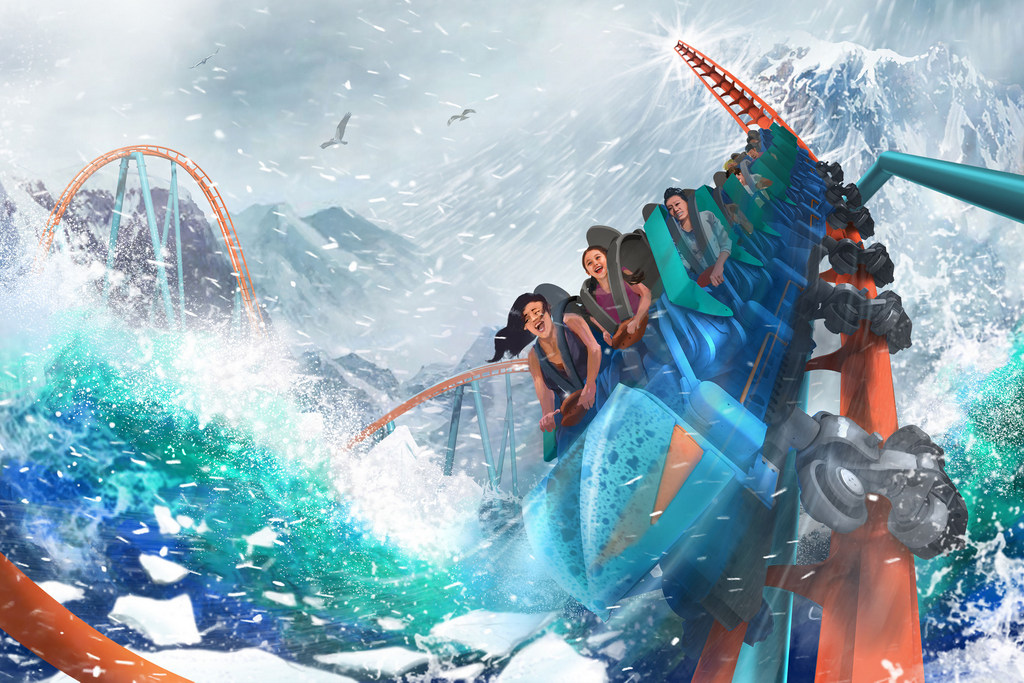 Located near the Wild Arctic Attraction, the ride's theme is reflective of this area with a nod to Ice Breaker's conservation partner, Alaska SeaLife Center. Primarily dedicated to marine research, education and wildlife response, the Alaska SeaLife Center mission matches closely to SeaWorld Orlando's, making them a perfect partner to help educate riders about the Artic and its inhabitants.
"The Alaska SeaLife Center is excited to grow our partnership with SeaWorld.  For many years, SeaWorld has been a stalwart supporter of the Center, and particularly our Wildlife Response program," said Tara L. Riemer, President and CEO of Alaska SeaLife Center. "We are grateful for SeaWorld's contributions of funding and staff over the years to further our mission. This new collaboration will continue efforts to highlight Arctic rescue and conservation stories."


The opening of Ice Breaker is the perfect addition to SeaWorld's ever-growing ride portfolio. From the roller coaster thrills of Mako, Manta and Kraken, to the water rapids of Infinity Falls and the flume fun of Journey to Atlantis, Ice Breaker joins the park's famed attractions as a must-do experience in Orlando.
Also as part of the event, member of the media had the opportunity to sign a piece of Ice Breaker. Our special correspondents from Misfits Unmanaged left there mark on the steel.
Best value for Floridians – Enjoy all NEW rides with an Annual Pass!
With ALL-NEW attractions to enjoy, there has never been a better time to be a SeaWorld Annual Pass Member. Upon the launch of the new attraction, Pass Members will enjoy EXCLUSIVE RIDE TIME on Ice Breaker.
For 2020, the best value for Floridians is the FOUR PARK PASS, which includes admission to Busch Gardens Tampa Bay, Adventure Island, SeaWorld Orlando and Aquatica Orlando. In addition to exciting NEW rides coming next spring, guests who purchase an annual pass today can enjoy fan-favorite events included with their park admission in Orlando and Tampa. In the fall, there's Sesame Street Kids' Weekends and Halloween Spooktacular. Then, as the holidays draw near, visitors can experience the magic of Christmas Town and SeaWorld's Christmas Celebration. And for culinary connoisseurs, the spring brings the Food &Wine Festival and the Seven Seas Food Festival to the parks. For pass holders, there's something for everyone all year at SeaWorld Orlando and Busch Gardens Tampa Bay.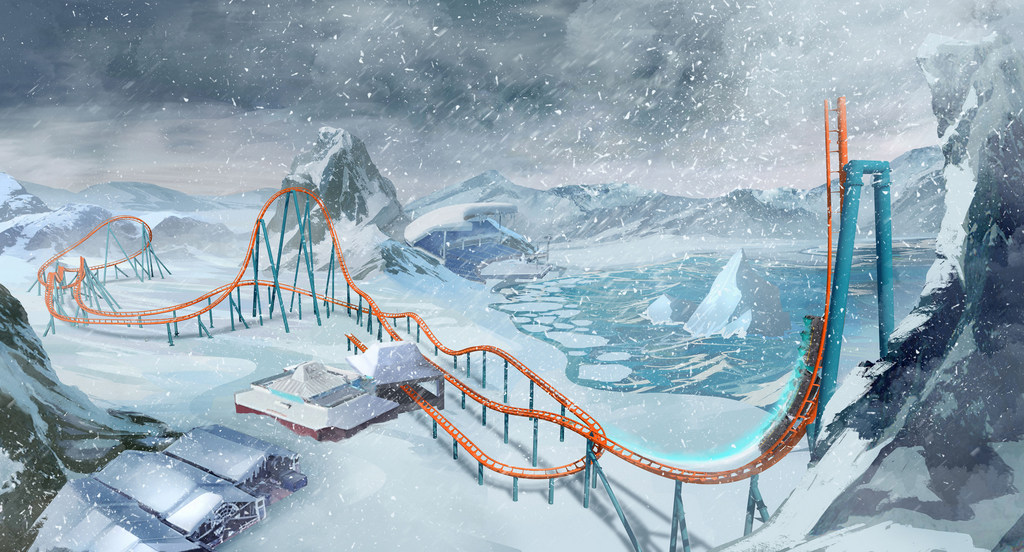 For more information on Fun Cards, Annual Passes, and daily admission, visit SeaWorldOrlando.com and BuschGardensTampa.com.
---
For the latest on SeaWorld Orlando and other theme parks, attractions and more across the region, be sure to follow Touring Central Florida on twitter @androckb, @JacobTouringCe1, @TourCentralFL, and give our facebook page a like.