Progress is being made on the former Gwazi roller coaster at Busch Gardens Tampa Bay nearly every day, with Rocky Mountain Construction (RMC) crews working hard to convert it into a hybrid coaster set to open in 2020.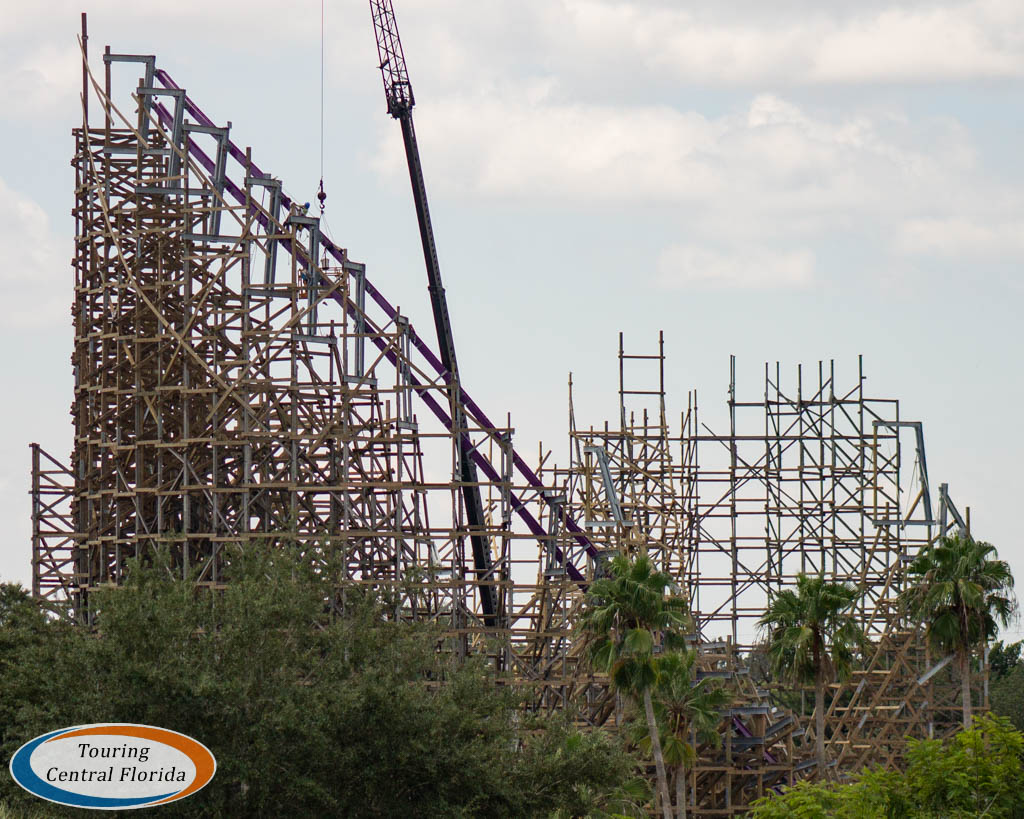 In addition to this update, be sure to check out our last one showing the first sections of track recently installed. You can also see all of our updates since before the project even began by clicking here.


This past week, even more track was installed along the tall overbanked turn, continuing upward from where work left off last week.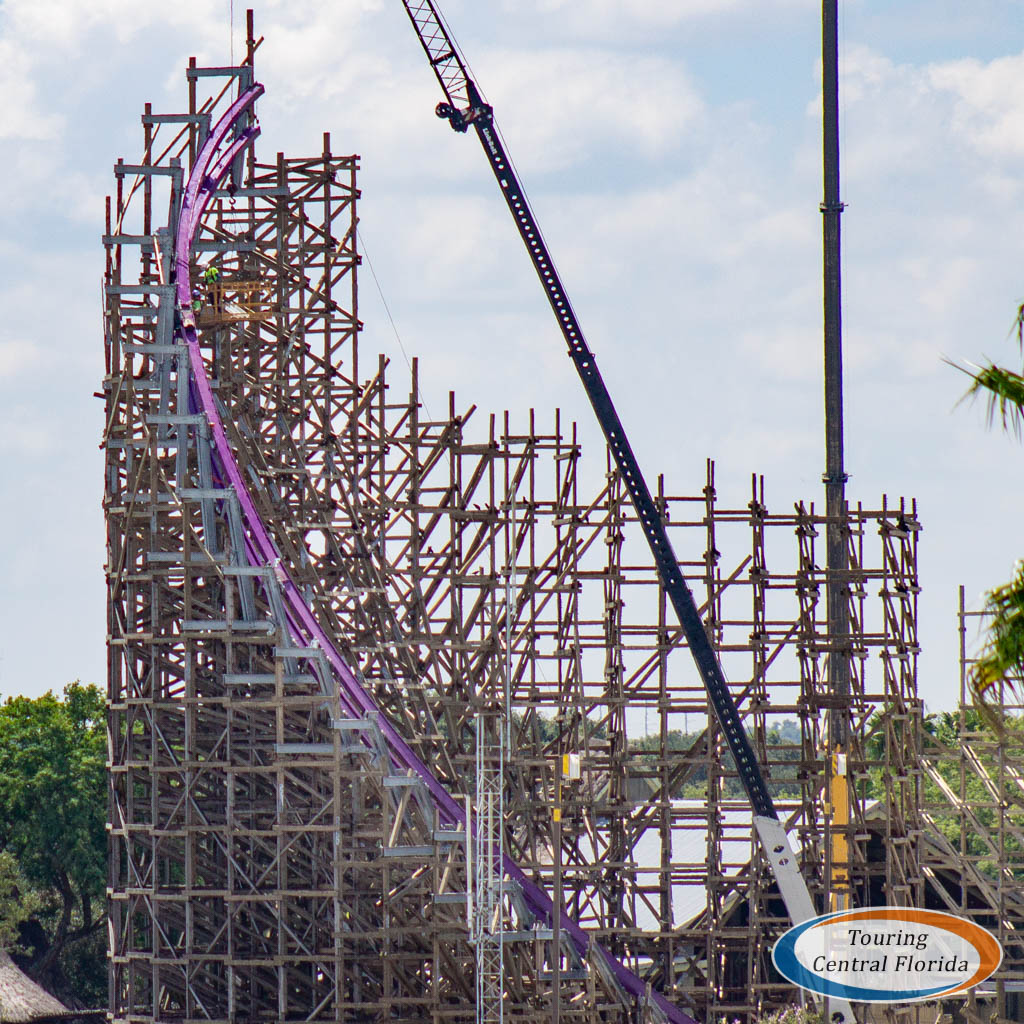 We saw RMC crews working on those newly installed pieces on Thursday.
Track along this section is now as high as it can go until more support structure and ledgers are installed. For now, it's interesting to see where the track simply ends from different angles in the park.
We also saw a crew member working on the support structure in the area of the old Lion side lift hill.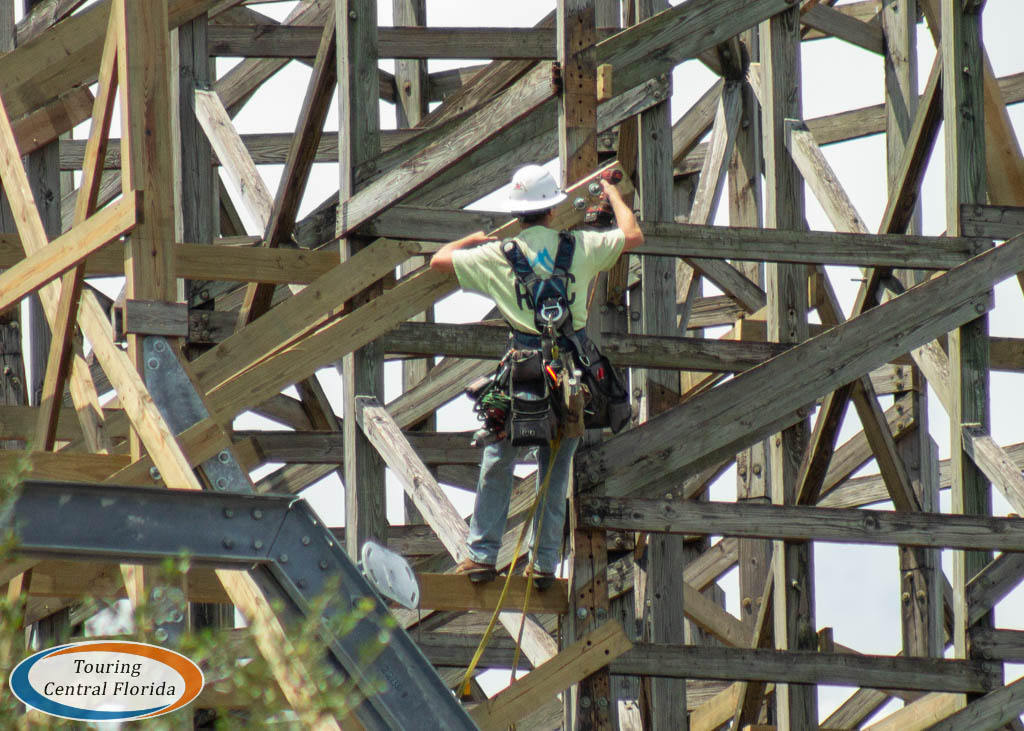 For those wondering, RMC has already had additional bracing and straps installed for sections under construction around the Gwazi site in case of any strong winds.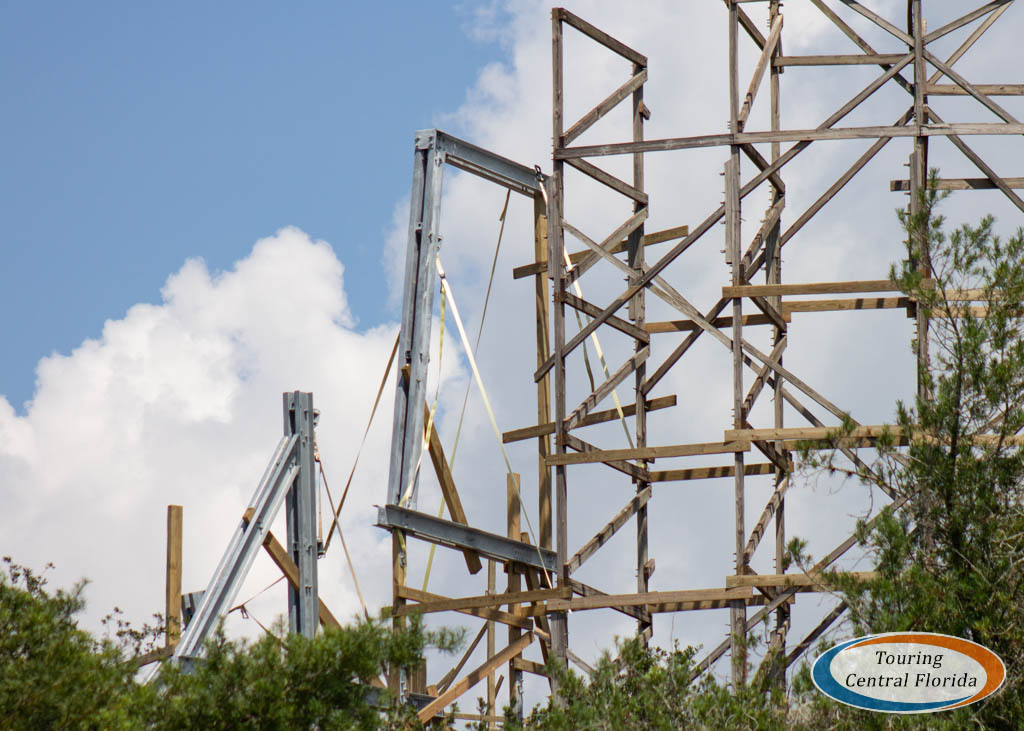 Caught in the afternoon sun, the purple track simply looks amazing.
A media event has been scheduled for September 12, where it's expected more details will be released on the 2020 projects, both at Busch Gardens and across the street at Adventure Island. For the latest on Gwazi and other news at the parks, be sure to follow our social media accounts (linked below).
As always, all images for this update were taken from guest areas in the park.
---
Join in the conversation on social media using #2020Rising, #RMCGwazi and #BGTProject2020. For the latest on Busch Gardens Tampa and other theme parks, attractions and more across the region, be sure to follow Touring Central Florida on twitter @androckb, @JacobTouringCe1, @TourCentralFL, and give our facebook page a like.