Busch Gardens Tampa Bay has released the first few souvenirs for Howl-O-Scream 2019 – and interestingly they aren't in the front of the park where the Shop of Horrors typically opens in the weeks leading up to the event.
Guests can now purchase select Howl-O-Scream items inside of Painted Camel Bazaar, including a new 20 Years of Fear t-shirt, mystery pin box sets, and more.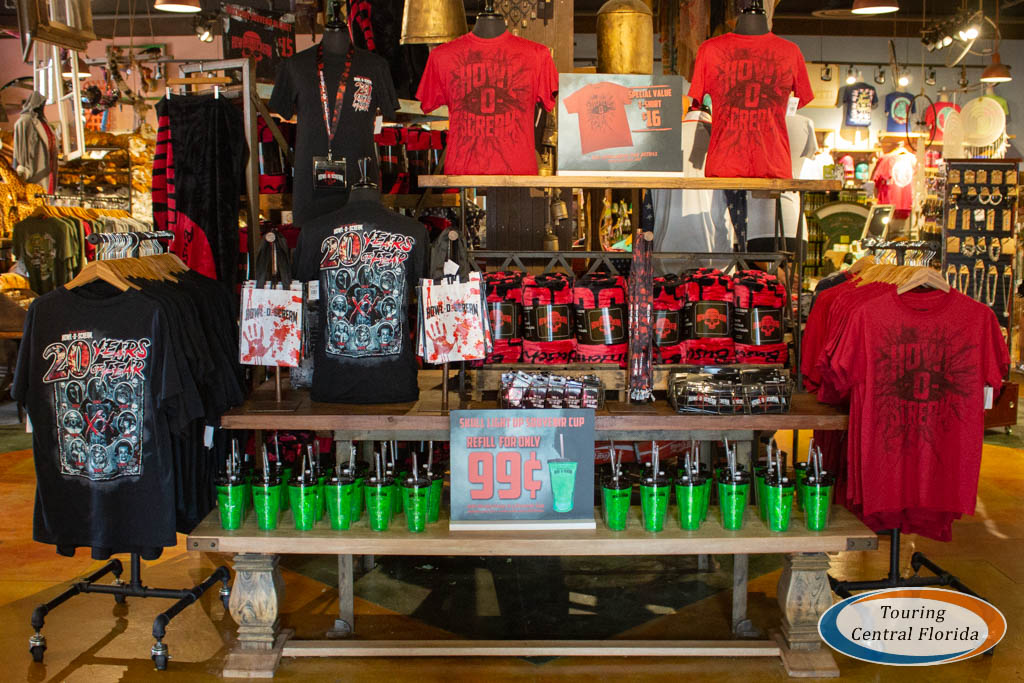 The 20 Years of Fear shirt features a large multi-color screen print on the back with several icons from the last two decades of Howl-O-Scream. The front of the black shirt also has a smaller 20 Years of Fear logo printed on it. The price is $26.99.
There's also another Howl-O-Scream shirt available in red, with a single color print on the front. This one is being advertised at a special price of $16 while supplies last.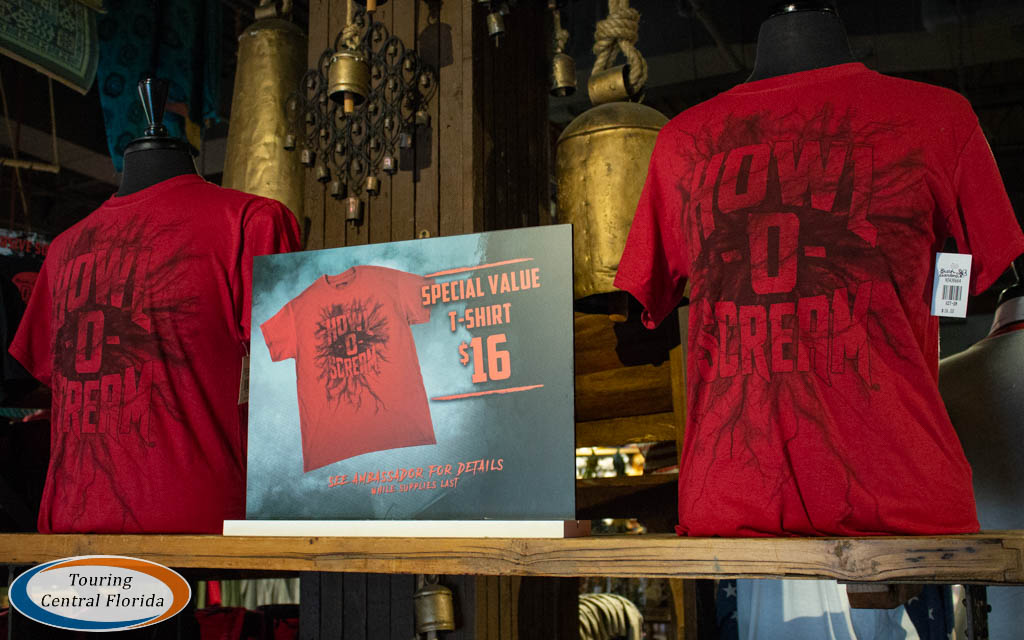 One of two new mystery box sets of pins for Howl-O-Scream is also available for $24.99. Each box contains two randomly selected pins from the ten pin set. Nine of the pins are listed on the back of the box, with the tenth being a mystery. No word yet on what that pin is. A second Howl-O-Scream themed mystery box pin set is expected to be released soon.
Another portion of the display inside features the throws available last year, with the New Era of Terror messaging and the large skull in red that was part of the recent Howl-O-Scream theme. It's available for $15.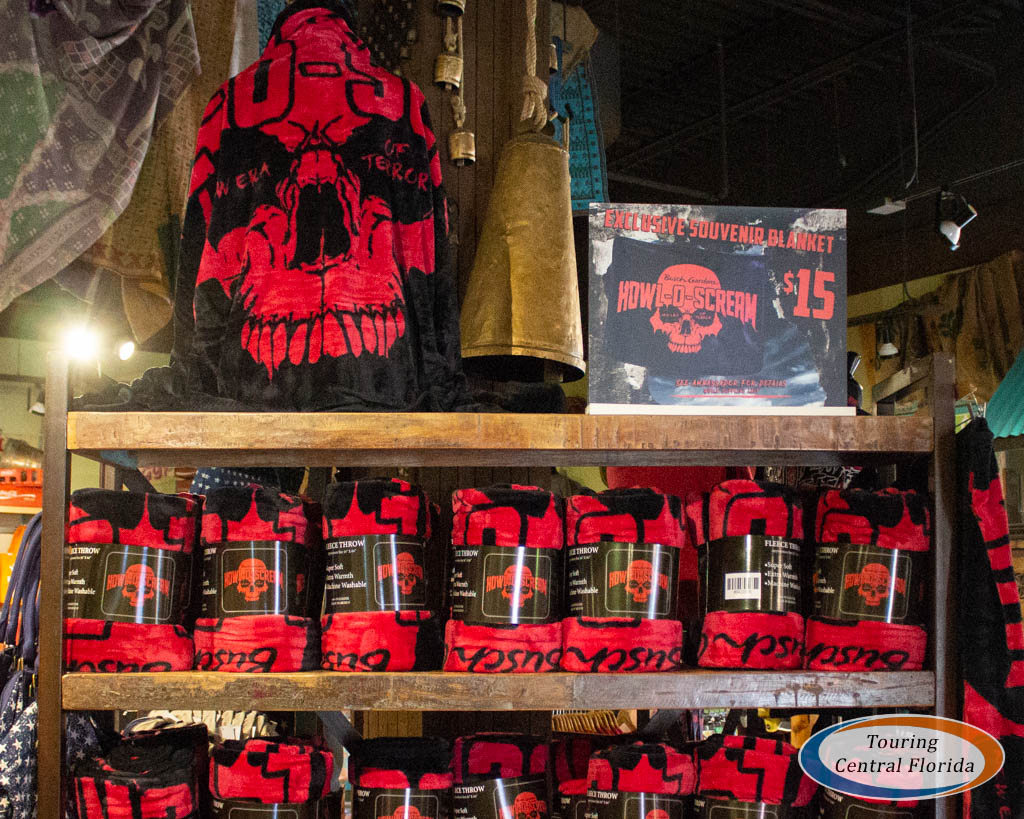 Other items available include a lanyard, lanyard pouch, green skull refillable drink cup, and reusable bag.
Signage outside of Painted Camel Bazaar also advertise that tickets for Howl-O-Scream 2019 are available at the shop.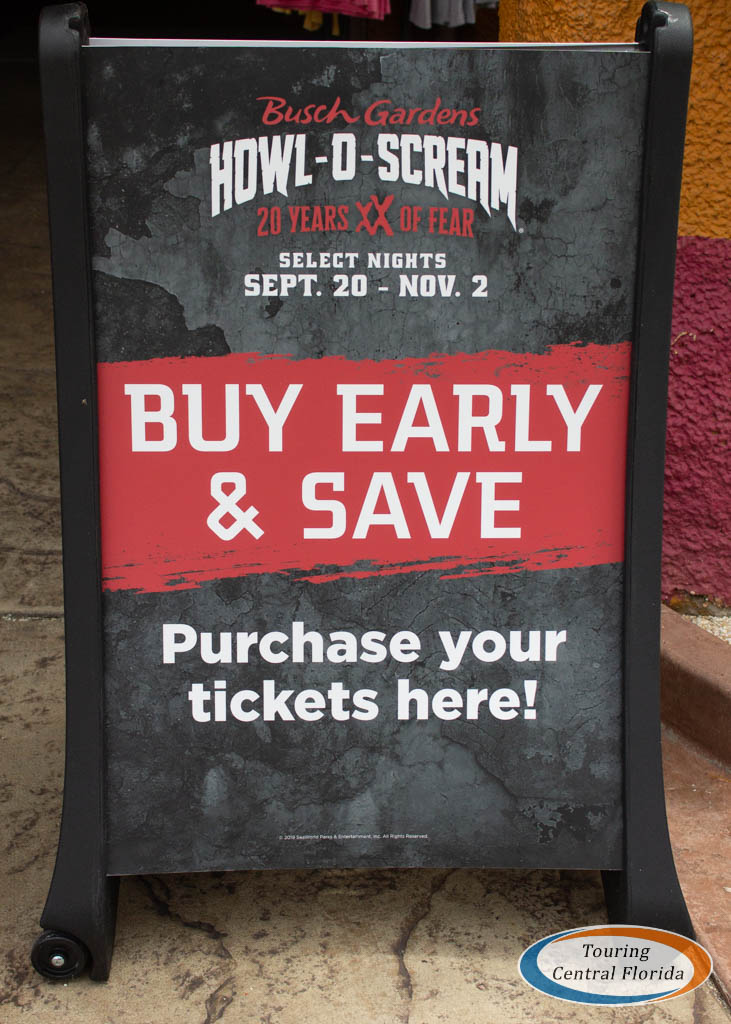 Also announced yesterday, Busch Gardens Tampa pass members can stop by Painted Camel Bazaar each day through September 8, 2019 to pick up a free single-use Howl-O-Scream Quick Queue that will be valid during the event when it begins on September 20. Offer is valid for all Bronze, Silver, Gold and Florida Platinum Pass Members, and each voucher will be good for Quick Queue/Front Line Fear access to either a thrill ride or haunted house of the guest's choice.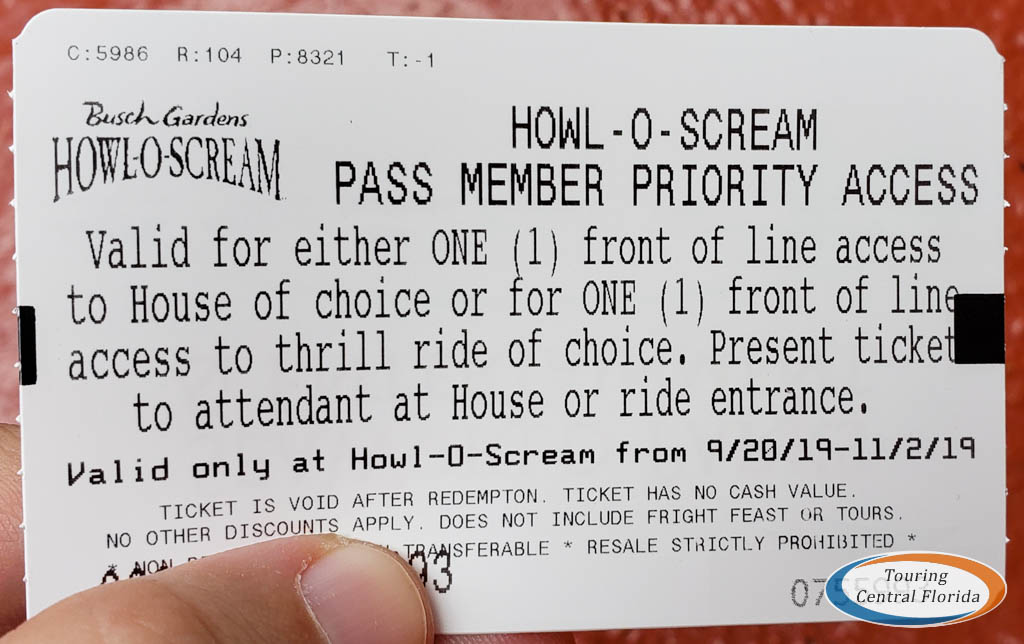 ---
Join in the conversation online using #20YearsOfFear and #HowlOScream. For the latest on Howl-O-Scream at Busch Gardens Tampa and other theme parks, attractions and more across the region, be sure to follow Touring Central Florida on twitter @androckb, @JacobTouringCe1, @TourCentralFL, and give our facebook page a like.