As work continues on Gwazi's conversion to a hybrid roller coaster at Busch Gardens Tampa, additional permits for different parts of the project continued to be filed. The publicly available documents give a glimpse into the scope of work that Rocky Mountain Construction (RMC) and other contractors will be doing on the roller coaster set to open sometime in 2020.
The park has been advertising Gwazi's replacement as the tallest hybrid roller coaster in North America, with that title currently being held by Steel Vengeance at Cedar Point in Sandusky, Ohio. Steel Vengeance, also built by RMC, stands at 205 feet tall.


While not yet confirmed by the park, Busch Gardens did file for a height exemption with the FAA earlier this year for Gwazi. The permit was approved for the height of 210 feet.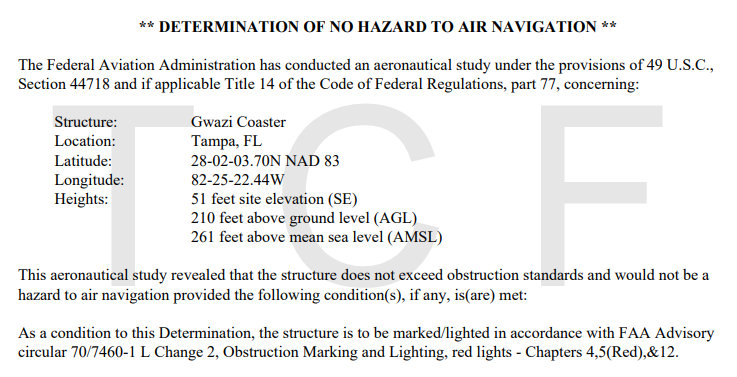 A 210 foot tall lift hill will significantly change the park's skyline. A rendering of the lift hill was released by the park when they announced the project back in March.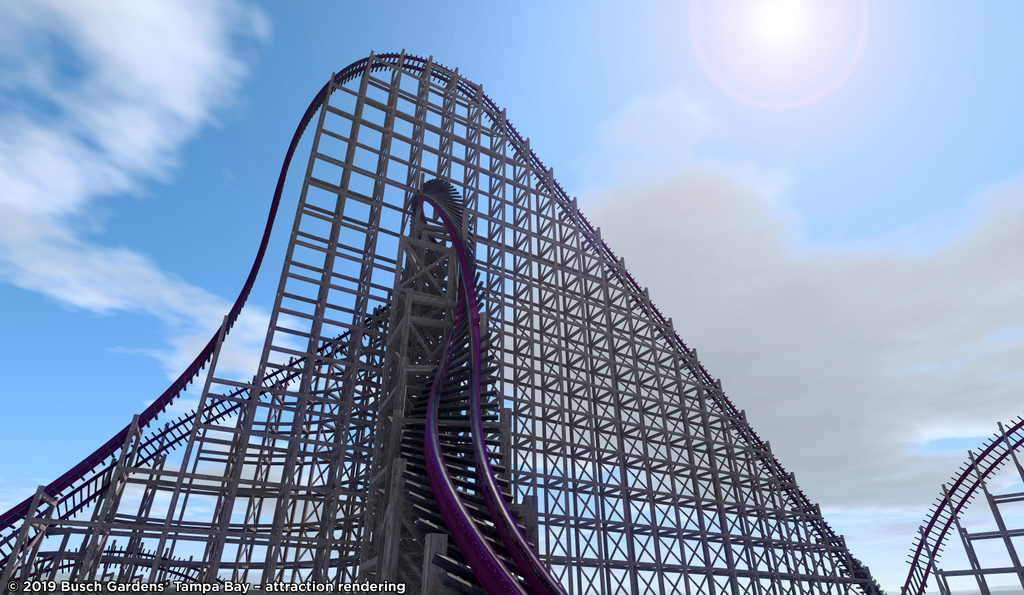 While many of Gwazi's old footers and foundations are being reused for the new roller coaster, it's not surprising that it will also require new ones, especially for something as massive as a potentially 210 foot tall lift hill. Permits for new foundations and footers were filed last week.
Documents included with that filing show a wide variety of foundation sizes and shapes, ranging from about three feet by three feet to twelve feet by twelve feet. Those larger foundations could be for the lift hill, as it will certainly require a very solid base to support it.
Exactly where the lift hill will go isn't yet confirmed. However documents from the recent filing also show soil samples taken to help determine the size and depth needed for those new foundations being constructed.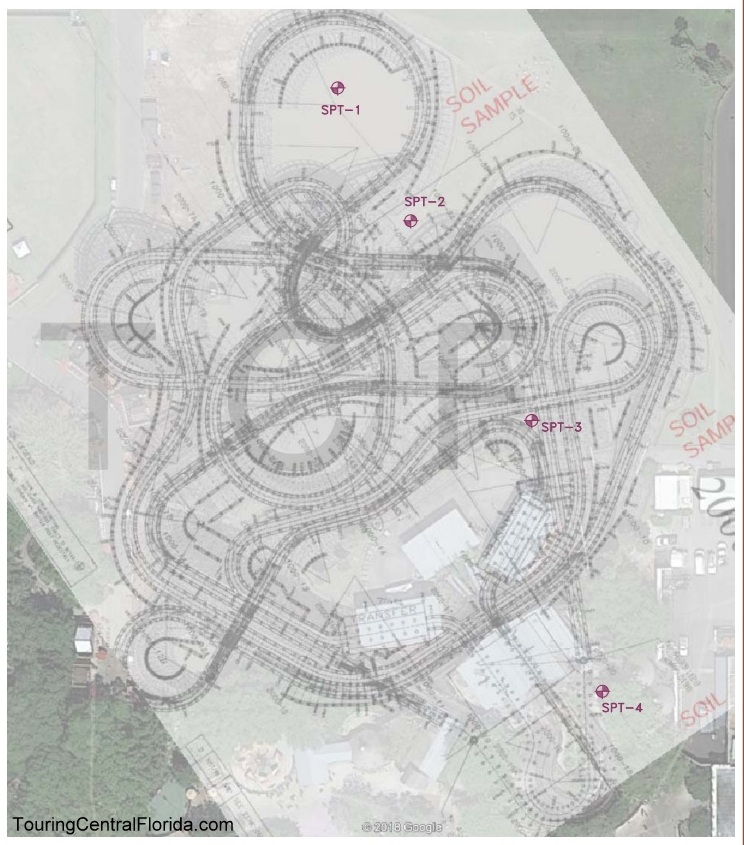 Three of those soil samples are in a straight line, with a fourth slightly askew closer to the current station. It stands to reason the soil samples in a straight line were taken for foundation placement – and a 210 foot tall lift hill would fit that bill. Based on those soil sample locations, the new lift hill could be built along the red line as shown in the image below, with the first drop towards the northern side of the line.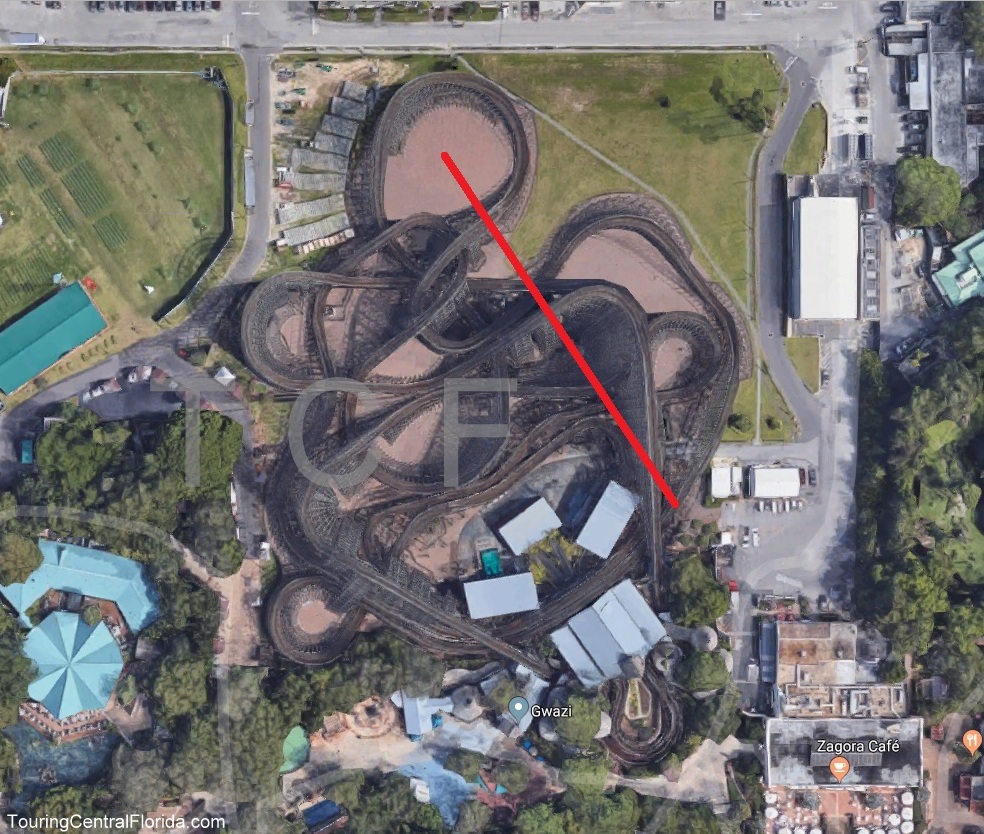 While not yet confirmed by the park, the permits and their related documents help shed some light on the project as it continues. Don't miss our latest update on Gwazi, and be sure to follow along on for all the latest on Busch Gardens Tampa Bay on our site and our social media feeds (linked below).



---
Join in the conversation on social media using #2020Rising, #RMCGwazi and #BGTProject2020. For the latest on Busch Gardens Tampa and other theme parks, attractions and more across the region, be sure to follow Touring Central Florida on twitter @androckb, @JacobTouringCe1, @TourCentralFL, and give our facebook page a like.