Work on Gwazi at Busch Gardens Tampa Bay has moved from demolition to construction, as the project to convert the former wooden coaster into a Rocky Mountain Construction (RMC) hybrid roller coaster enters a new phase. Since our last update, the site is full of a mix of old an new wood support structure. Some of those sections already have ledgers installed, waiting for the purple steel track that is sitting on site.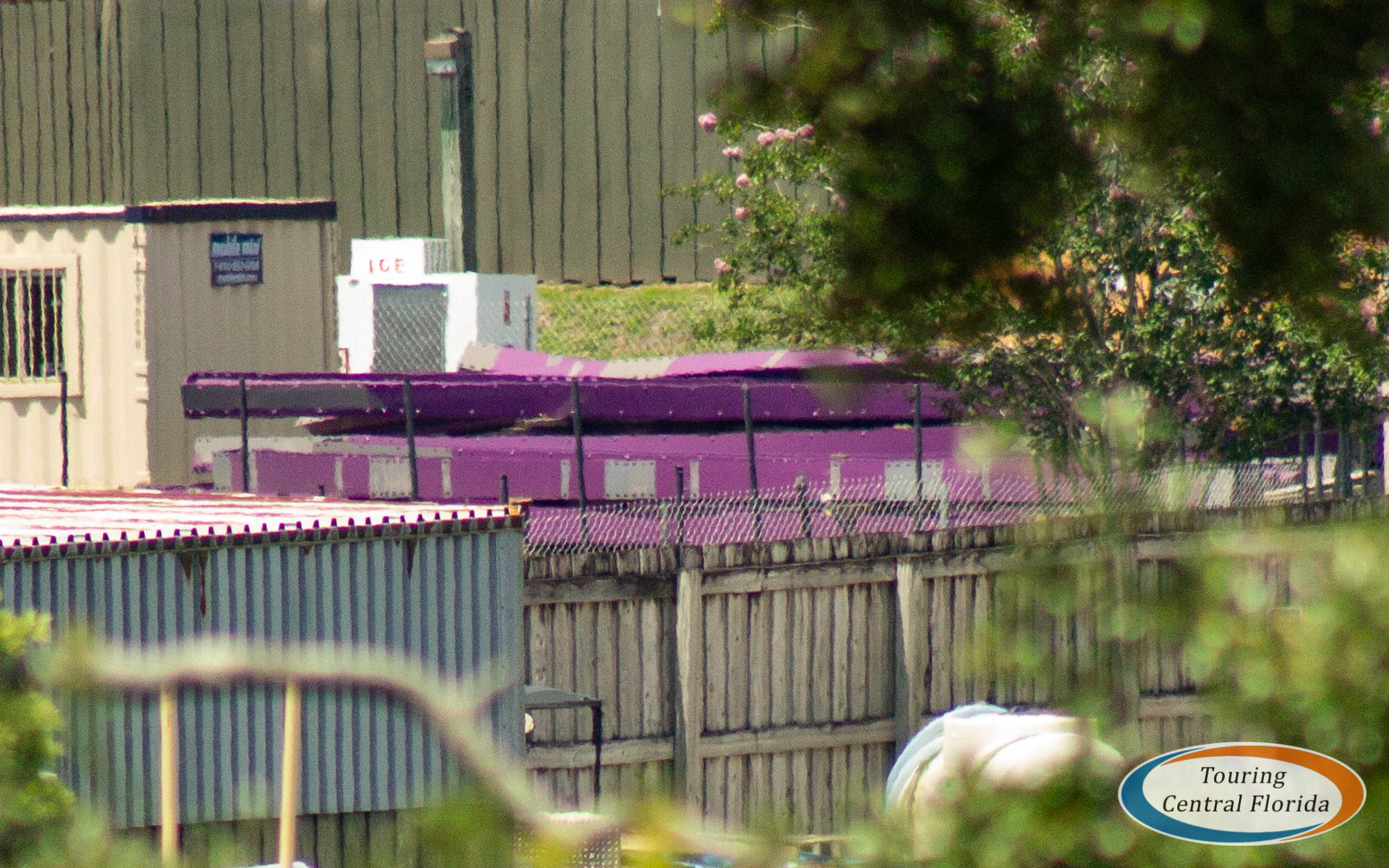 Most easily seen from multiple angles around the park, the former Tiger side lift hill now has ledgers installed on what could be an overbanked turn. The ledgers near the top of the former lift hill are angled at over 90 degrees.
You can see the mix of old and new wood along with the ledgers.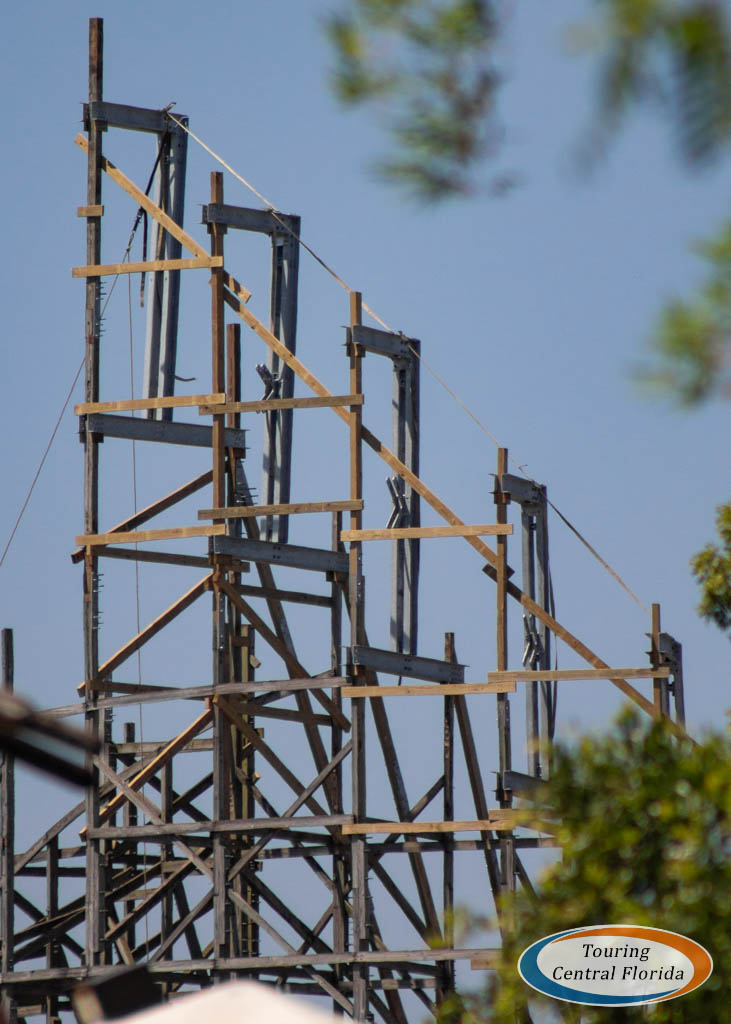 Towards the middle of the project site, there are sections of completely new wooden support structure built from the ground up by RMC crews. One of these sections also has ledgers installed.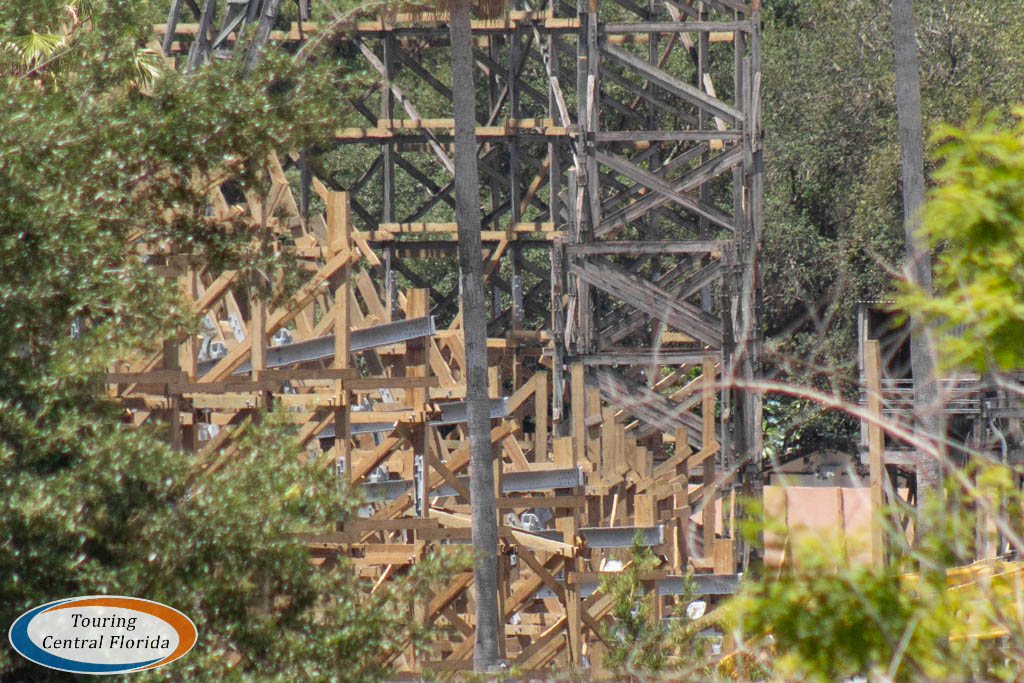 A closer view of that section.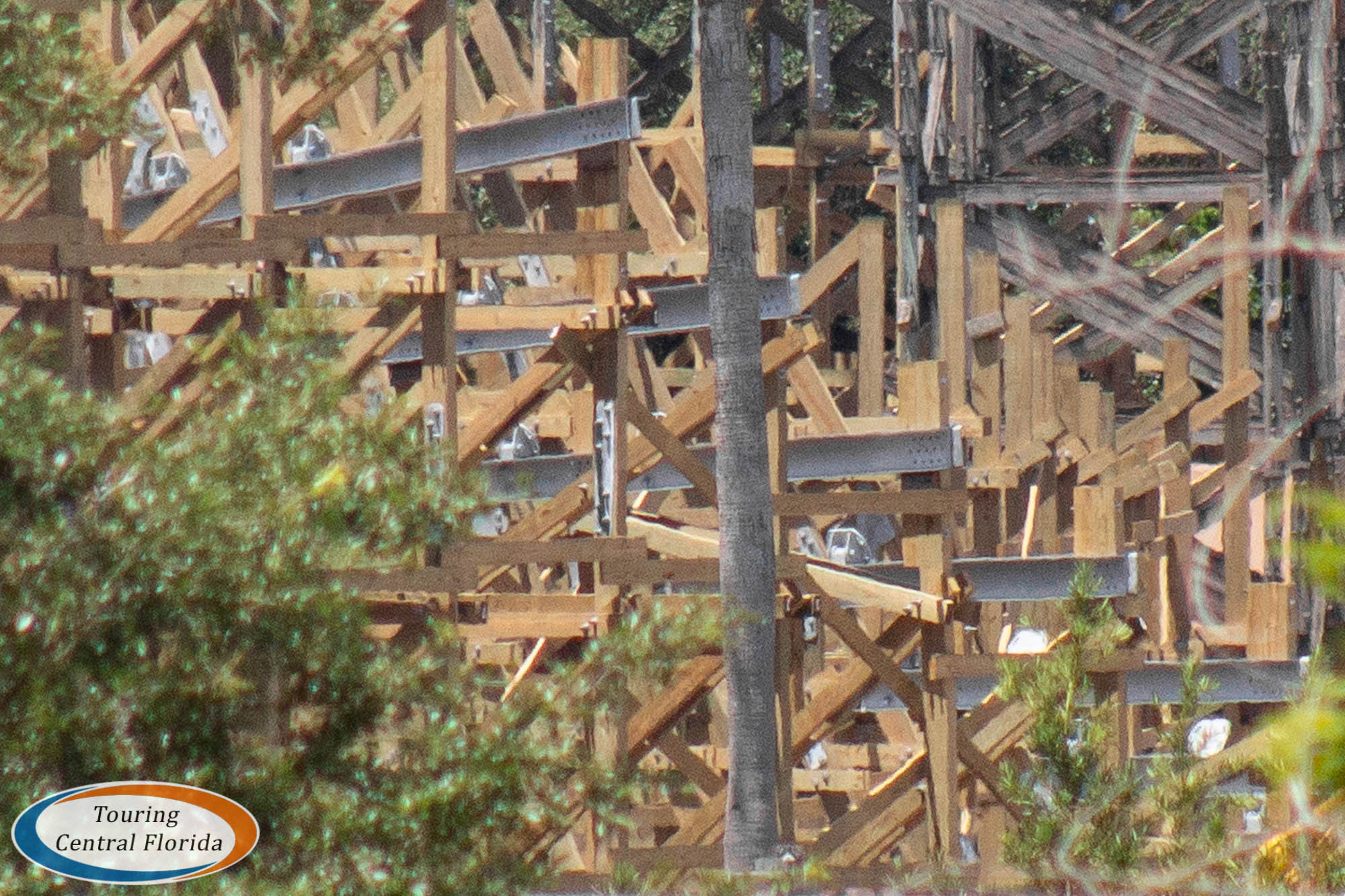 Some work has been done on the former Lion side lift hill as well, with a number of individual boards replaced with new wood.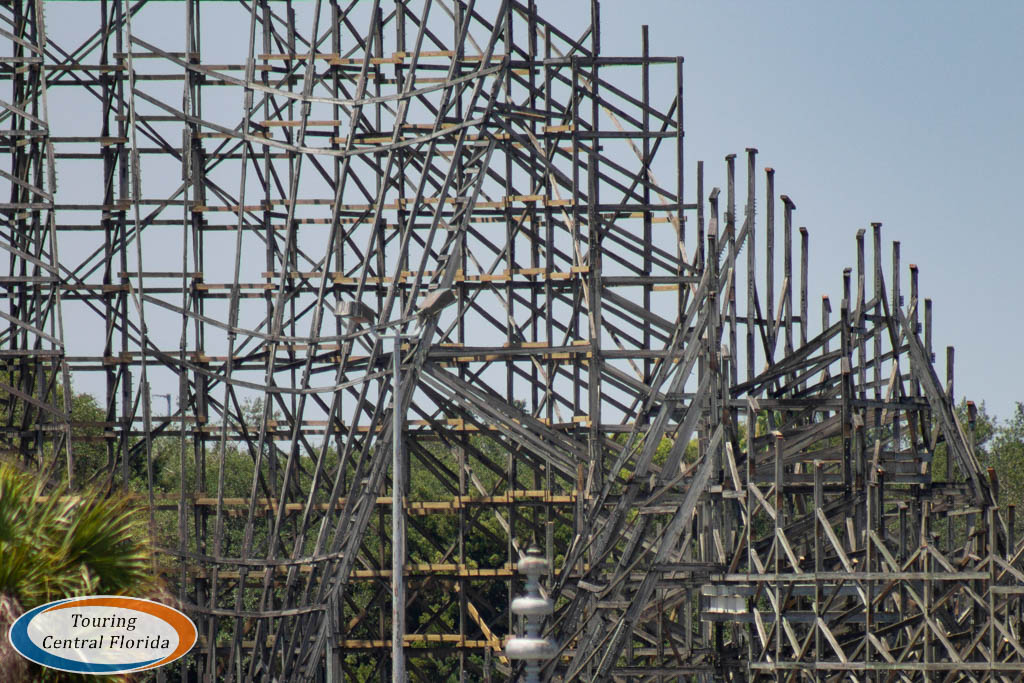 Another section showing all new wood construction, with the former Lion side lift hill in the background.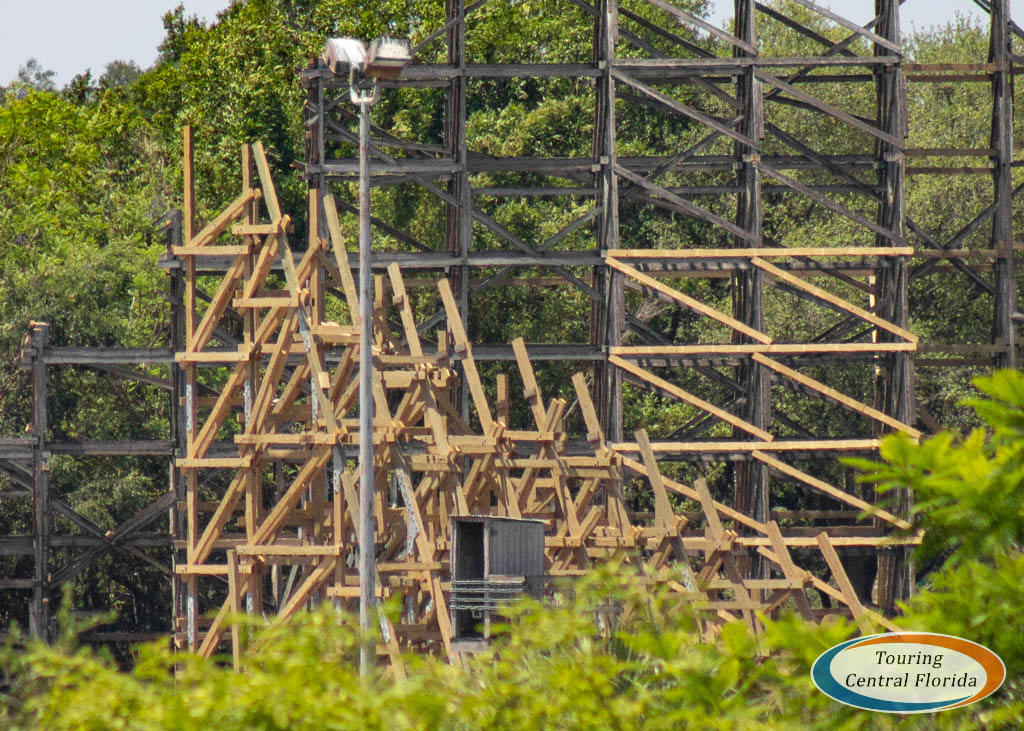 A wider view of the former Tiger side lift hill with new wood and ledgers installed (left foreground) and the former Lion side lift hill (right background).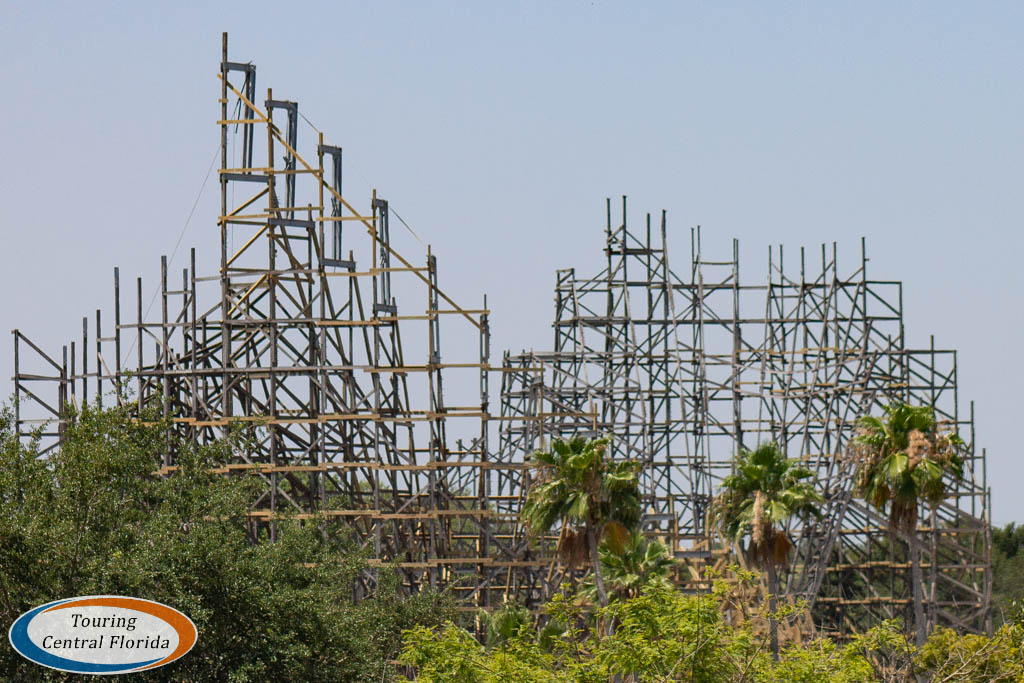 For the latest on this and other projects at Busch Gardens Tampa Bay, be sure to check back on our site and follow along on our social media feeds (linked below). As always, all images for this update were taken from guest areas.
---
Join in the conversation on social media using #2020Rising, #RMCGwazi and #BGTProject2020. For the latest on Busch Gardens Tampa and other theme parks, attractions and more across the region, be sure to follow Touring Central Florida on twitter @TourCentralFL, @androckb, @JacobTouringCe1, and give our facebook page a like.