A few more track sections for Tigris arrived at Busch Gardens Tampa today, and we were able to catch crews unloading one of the sections on their storage lot near the park. The new roller coaster by Premier Rides is scheduled to open this spring in the Stanleyville section of the park.
It appeared two other track sections had already been delivered earlier in the day, as another truck was parked in the lot having been unloaded before we arrived. The set up process to get ready to move the track section from the truck took awhile, but when it came time to actually hoist the huge metal piece, it all happened in a matter of minutes.
Once lifted clear of the trailer, the truck pulled forward, and the track section was lowered and then driven into place nearby to wait its turn being installed in the weeks ahead.
Crews did a visual inspection of the newly delivered track section, then went about cleaning out the trailer so the empty truck could go on its way.
Crews had also taken off a couple of end plates and stacked them against one of the track sections delivered earlier in the day.
As the sun was setting, it appeared three sections were delivered today, joining more than a dozen others that have shown up the last several weeks. A few of those recently delivered sections are also shown below.
Before leaving, we also spotted a flatbed truck with a couple of support pieces loaded up, ready to be driven over to the construction site for installation.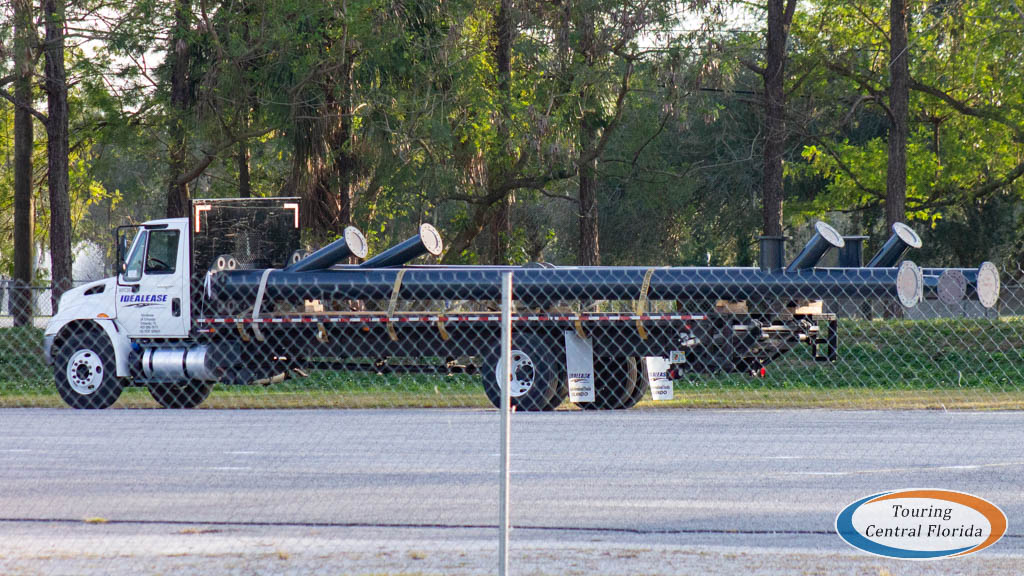 Inside the park, crews were working on the station, installing columns along the edge of the platform.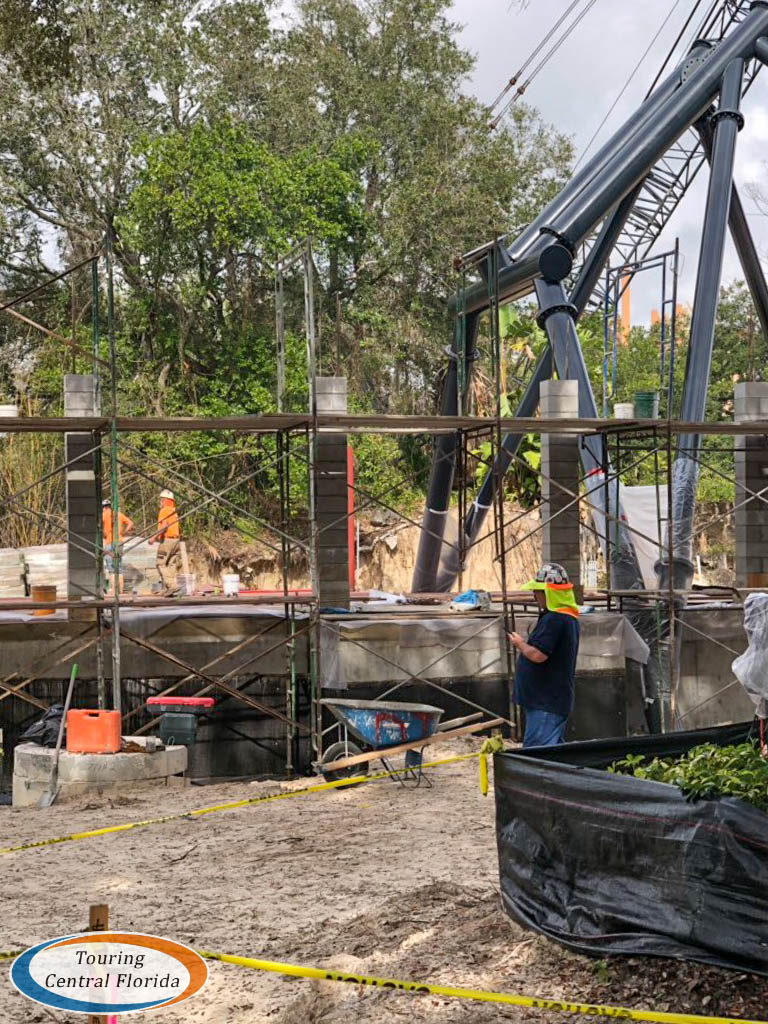 Check out our last update on Tigris, and stay tuned as we continue to bring more updates here and on our twitter feeds (linked below) as construction progresses in the coming weeks!




---
Join in the conversation online with #TakeOnTigris and #BGTProject2019. For the latest on Busch Gardens Tampa Bay and other theme parks, attractions and more across the region, be sure to follow Touring Central Florida on twitter @TourCentralFL, @androckb, @Emmet_TCF, @JacobTouringCe1, and give our facebook page a like.