Yesterday, Busch Gardens Tampa Bay announced Tigris will open in Spring 2019. Tigris will be the tallest launch coaster in Florida, featuring forward and backward motion, and topping out at 60 mph and 150 feet tall. The new roller coaster will be located on the former Tidal Wave plot in Stanleyville.
The announcement was held in Tiger Lodge, which overlooks the Tiger Trail habitat in Jungala. Media guests were treated to a light breakfast, including some delicious tiger striped mini-donuts.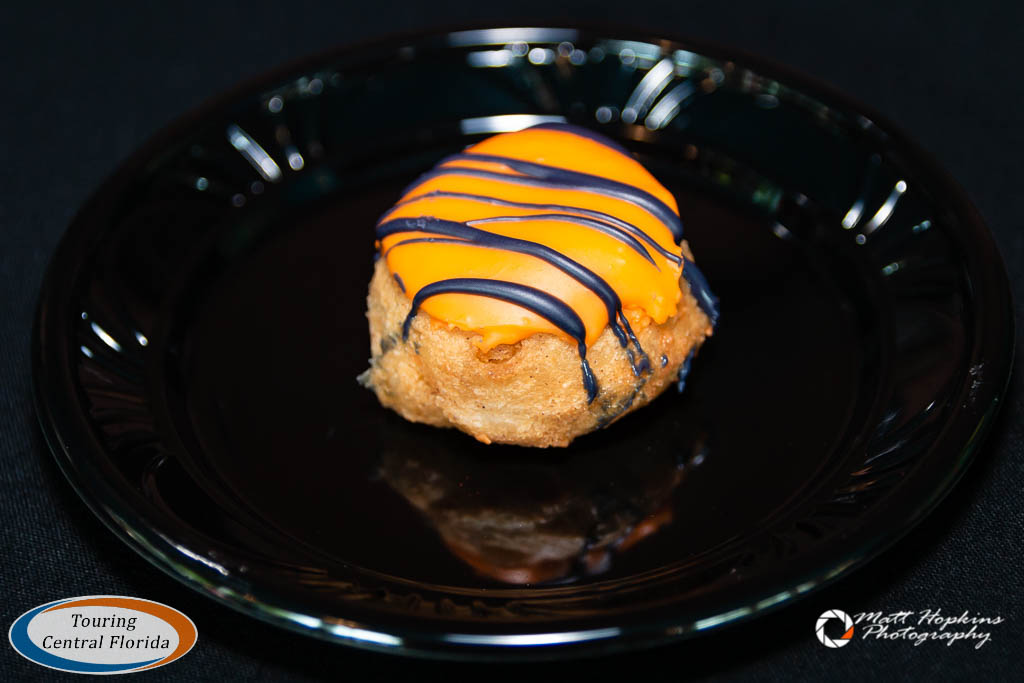 Park President Stewart Clark began the presentation by saying the announcement was the worst kept secret in the attractions industry, alluding to the huge amount of discussion within the theme park community about what was dubbed Project Teel. You can read the article we published back in April which broke the news on newly trademarked names and pulled together the rumors on what Project 2019 would be.
Clark then introduced Andrew Schaffer, in charge of major attraction development for Busch Gardens and Adventure Island, who got to officially unveil the details for the new roller coaster.
During Schaffer's presentation, we also got our first look at the teaser video for Tigris:
In addition to announcing Tigris, Schaffer also revealed that in 2020, Gwazi would be revamped into a new attraction. Officially, the park is only saying it will be a new thrill ride, but Schaffer dropped some hints using words like "hybrid" and "rocky" in his statement. Look for an article with more details on the Gwazi portion of the announcement on the site tomorrow.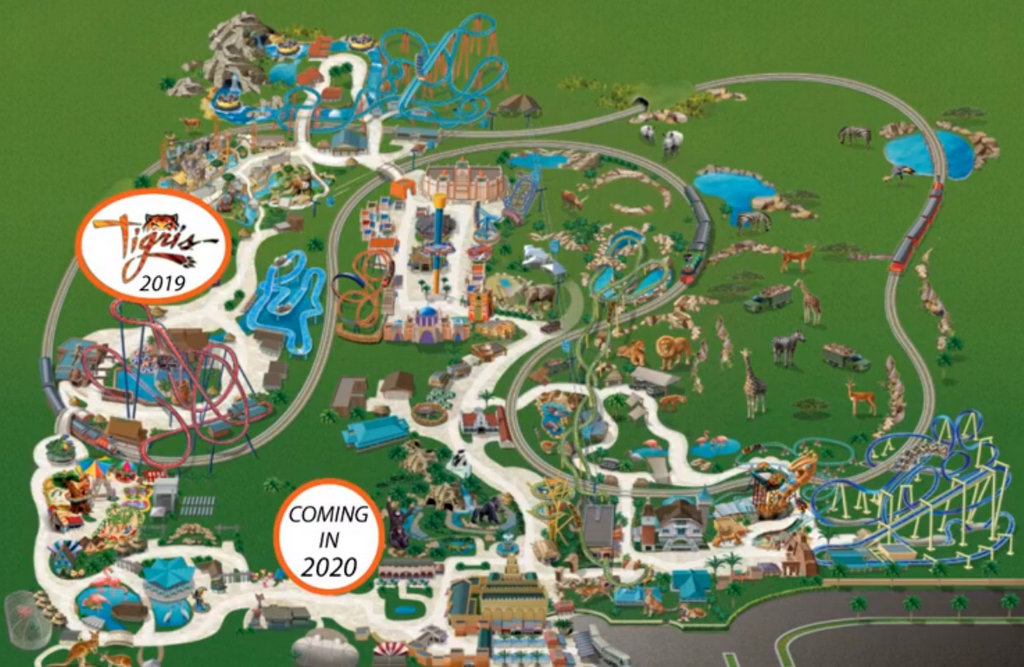 Tigris will be the third installation of a Premier Rides Sky Rocket II at a SeaWorld Parks & Entertainment (SEAS) property. The same model is at Busch Gardens Williamsburg as Tempesto and in Sea World San Diego as Electric Eel. Touring Central Florida correspondent Emmet shared his experience on Electric Eel and detailed his thoughts on Tigris coming to Busch Gardens Tampa in a new article yesterday.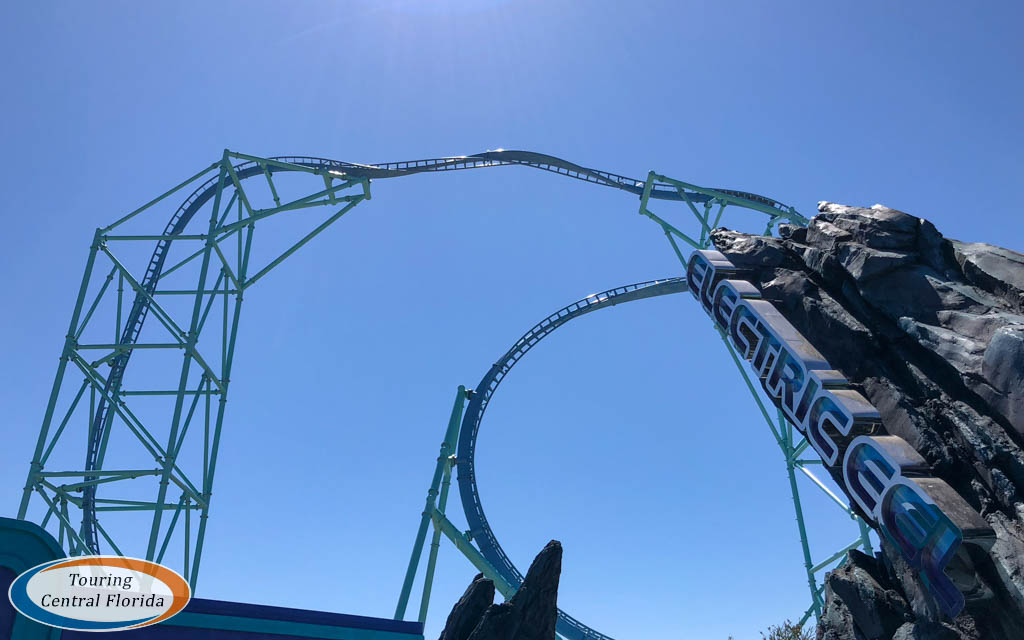 After the press conference concluded, media guests were invited to the construction site in Stanelyville to see the progress already made on Tigris. Tidal Wave is long gone, and the site has been prepared for the new roller coaster. Crews were busy working on the forms for the ride's foundations and footers.
The roller coaster will sit roughly where the old splashdown was on Tidal Wave, with the ride's forward motion pointed towards Jungala. Also confirmed was the location of Tigris' queue, which will follow the old ride trough of Tidal Wave past its former station, wrapping under a tunnel, and then heading to the new coaster's station. The former Tropical Wave gift shop has been gutted and will serve as the new gift shop for Tigris.
Outside the construction site, the walls have received a new wrap with concept art and the Tigris logo.
---
Full Press Release
Busch Gardens Tampa Bay continues to solidify its position as Florida's thrill leader with the announcement of Tigris, a new triple-launch steel coaster and Florida's tallest launch coaster, roaring to the park next spring, 2019.
An innovative experience, Tigris will catapult riders through an exhilarating array of looping twists with forward and backward motion, breath-taking drops, a 150-foot skyward surge, and an inverted heartline roll, all at more than 60 miles per hour. Tigris will race riders along more than 1,800 feet of steel track designed to mimic the awe-inspiring agility of the world's largest and most powerful cat –the tiger.
"Tigris will be a strong addition to our family of world-class thrill rides. With three intensely exciting launch points, this ride is unlike anything we have in our coaster collection," said Stewart Clark, president and general manager of Busch Gardens Tampa Bay. "This new attraction is a testament to our continuing investment in the park, and bringing new and innovative experiences to our guests."
To further solidify Busch Gardens' reign as Florida's thrill ride leader, more news is on the horizon – a second new thrill ride will be coming to the Gwazi area of the park in 2020.
The two new thrill rides will join a top-rated list of favorites for coaster enthusiasts, including Cheetah Hunt, the park's longest coaster, SheiKra, a 200-foot tall floorless dive coaster, Falcon's Fury, a 335-foot freestanding drop tower, Montu, an inverted coaster, Kumba, and Cobra's Curse, to name a few.
Taking its name from that of the world's largest cat species, Panthera tigris, the new Tigris attraction is being constructed in the Stanleyville area of the theme park adjacent to Jungala, which houses the park's endangered Bengal tigers.  Additionally, Busch Gardens is home to Malayan tigers – a subspecies that has fewer than 500 individuals remaining in the wild. The park's resident cats are an integral part of the Association of Zoos & Aquariums' Species Survival Plan.
More than 100,000 tigers stalked the grasslands and forests of Asia just 100 years ago. Now, every remaining subspecies of this big cat are endangered, and fewer than 4,000 total tigers remain in the wild. Threats to tiger populations include poaching, human encroachment on vital tiger habitat, deforestation and loss of vital prey species.
The Tigris queue will include educational content about the plight of tigers in the wild and what conservationists – including the SeaWorld & Busch Gardens Conservation Fund – are doing to help save them. In addition, the purchase of any merchandise in the Tigris gift shop will help make a difference, with 5% of the sales price donated to the SeaWorld & Busch Gardens Conservation Fund to protect tigers and their habitat.
---
Thanks to photographer Matt Hopkins for many of the images in this article.
Join in the conversation on social media using #TakeOnTigris and #BGTProject2019. For the latest on Busch Gardens Tampa and other theme parks, attractions and more across the region, be sure to follow Touring Central Florida on twitter @TourCentralFL, @androckb, @Emmet_TCF, @JacobTouringCe1, and give our facebook page a like.