After three and a half years sitting silent, it appears Gwazi at Busch Gardens Tampa Bay is about to come to life again. The park officially teased something would be happening with the wooden roller coaster, and the fan community is once again abuzz with what it will be.
So what exactly happened? And how did we get to this point? Read below for all the details from the recent announcement and a look at some of the rumors over the last few years, leading up to what we now know about Gwazi's future.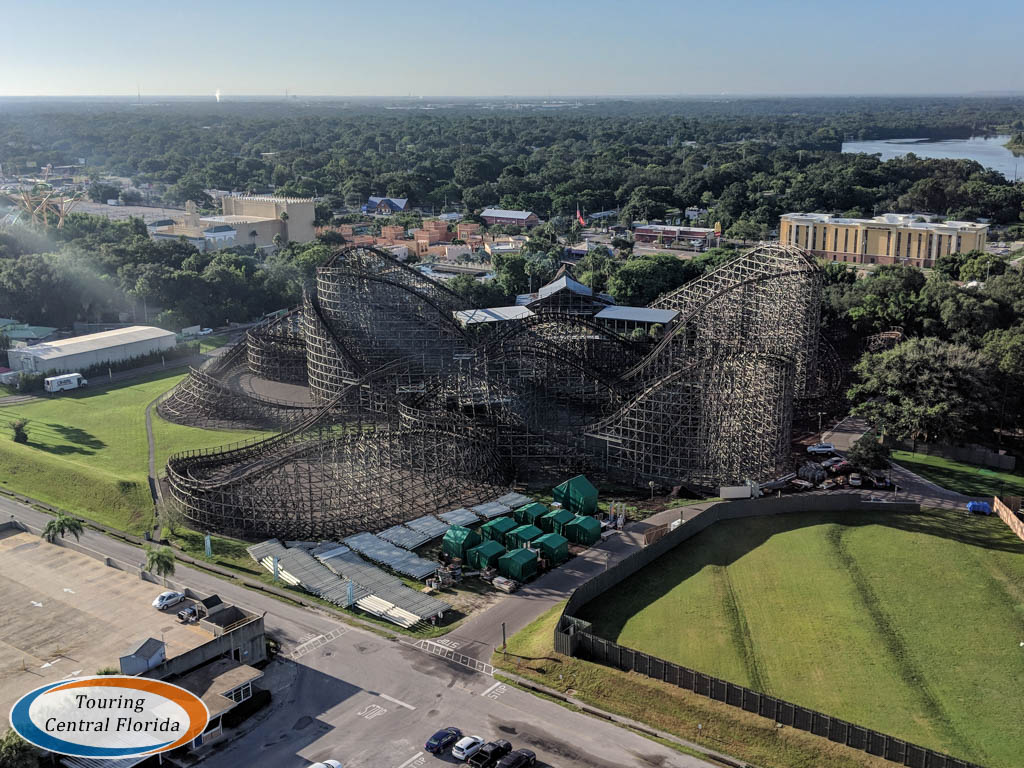 ---
Demolition Permit Filed
UPDATED October 26: Busch Gardens Tampa has filed a permit with the City of Tampa for partial demolition of an existing structure and related buildings. While it doesn't list Gwazi specifically, it would make sense this is related to that project.
NEW: Permit filed by #BuschGardens with Tampa for demolition.

Based on the way it's worded, seems likely it's for upcoming #Gwazi conversion. #BGTProject2020 pic.twitter.com/uy3RDwQCo7

— Bill @ Touring Central Florida (@androckb) October 26, 2018
UPDATE 12/27/2018: As of today, the permit has been issued by the city of Tampa, meaning demolition work can begin at any time. Keep an eye on our site and twitter feeds for updates as the project begins!
UPDATE: The permit filed by #BuschGardens for demo work on #Gwazi (& last week updated to show Rocky Mountain Construction as contractor) has been issued today!

Site prep work has been ongoing, but this issuance now means demolition work can begin. #RMCGwazi #BGTProject2020 pic.twitter.com/toNWredzoV

— Bill @ Touring Central Florida (@androckb) December 27, 2018
---
RMC Confirmed
UPDATED December 21: In an update to the permit we first reported on in October, the licensed professional/general contractor for this project is now listed as Rocky Mountain Construction (RMC). While widely believed this would be an RMC conversion (see below for more details on why), this is the first official confirmation we have. The park has not yet made an announcement confirming RMC, but as a publicly filed government document, there is no real denying the information.
Credit to Coaster Kings for being the first to report on the update to the permit.
It's official! The permit from #BuschGardens I broke the news on back in October (https://t.co/VR1zoEebzG) has been updated to show RMC as the contractor for Gwazi's revamp.

Credit to @thecoasterkings for being first to notice the change overnight. #BGTProject2020 #RMCGwazi pic.twitter.com/cJjA25os80

— Bill @ Touring Central Florida (@androckb) December 22, 2018
---
Park Teases Gwazi Revamp
On September 12, 2018, Busch Gardens Tampa held a press event to officially announce their 2019 addition, Tigris. For more on that announcement, see our recent article.
While Tigris' announcement wasn't much of a surprise to the enthusiast community (President Stewart Clark started the press conference by saying it was the worst kept secret in the industry), it's what happened after Tigris was unveiled that left many fans in shock. In a very heavy handed way, Andrew Schaffer, who has been in charge of major projects at Busch Gardens and Adventure Island recently, teased that something was going to happen Gwazi.




"We wanted to make this a little bit of a hybrid attraction announcement… I can't give you all of the details yet, but from Gwazi's existence it's always been a little bit of a rocky ride. So, we decided we're going to go ahead and revamp Gwazi into a new attraction."
Using words like "hybrid" and "rocky," the immediate thought that comes to mind is that Gwazi will indeed be converted to a hybrid roller coaster by Rocky Mountain Construction (RMC). The company is known for its work on changing wooden roller coasters – often rougher, less popular ones – into hybrid roller coasters using the wooden supports as a base and replacing the traditional track with steel, which allows for higher banked turns, inversions, and other more extreme elements.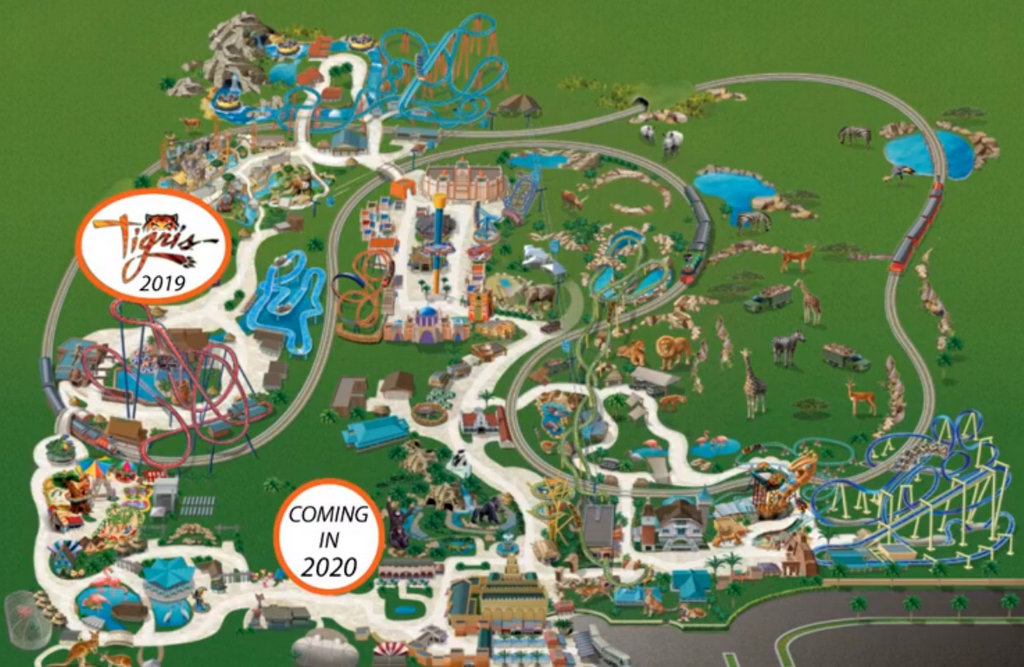 ---
History of Gwazi Rumors
Announced in the summer of 1998 and opened about a year later on June 18, 1998, Gwazi was a dueling wooden roller coaster built by Great Coasters International (GCI). Although initially well received by the coaster community and general park goers, as Gwazi aged there were complaints about its roughness. In 2009, the Lion side was retracked, and the Tiger side followed the next year. At the beginning of 2011, new trains from Philadelphia Toboggan Coasters, Inc. (PTC) were introduced to further improve the ride experience. In 2012, the Tiger side was closed, and three years later on February 1, 2015, the Lion side closed, leaving Gwazi as a Standing But Not Operating (SNBO) attraction. For more on Gwazi's history, visit BGTHistory.com.
From the time it was announced Gwazi would be closing, rumors about a conversion began swirling. The park was seriously considering it at the time of closing according to several sources, but by the end of 2015, those plans seem to have been tabled.
The next big rumor for Gwazi was it would be torn down and replaced with an outdoor amphitheater, capable of holding several thousand guests. The amphitheater could be used for both daytime concerts, like those during the Food & Wine Festival, as well as being a concert venue for separately ticketed events after regular park hours.
In fact, the Red Carpet Series was reportedly a test to see if there was enough interest in separately ticketed, after hour concert events at the park. However, it was a very short run test, with only two acts booked into the Moroccan Palace Theater and little advertisement. Sources told us at the time it was considered a failure, but some within the theme park enthusiast community questioned if it was really given a chance to succeed.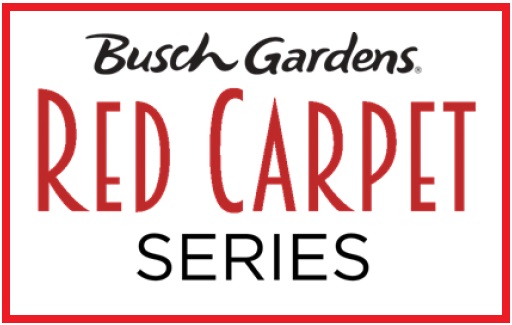 After that the rumor mill seemed to go mostly quiet, with occasional rumbles of a possible conversion within the fan community, but without any real solid new evidence to support the idea. One source we spoke with told us the park took bids sometime in late 2016 or early 2017 to demolish and remove Gwazi, getting back estimates somewhere in the neighborhood of $750,000 or more to complete the job. Another (crazier) rumor that we've heard is the park offered up Gwazi to film studios for disaster movies, where it could be blown up or otherwise destroyed so long as the production company removed it afterwards.
Both before and after Gwazi closed in 2015, parts of the roller coaster were used for other projects around the company. Some of the wood from the structure was recycled and used in Painted Camel Bazaar at Busch Gardens; other pieces went to projects at a gift shop and the manatee rehabilitation center at SeaWorld Orlando. And the trains were moved to Busch Gardens Williamsburg to be used on their new wooden roller coaster that opened in 2017, Invadr.
Earlier this year, Touring Central Florida broke the news on three trademark filings, which we correctly reported were for the 2019 addition replacing Tidal Wave. However, since one of the names – Twisted Tiger – sounds like other RMC projects, the fan community took off with the idea that Gwazi would receive the conversion treatment for 2019. Several false reports of "evidence" of the project came out around that time, including pictures of old paint marks on a handful of footers and a section of "RMC track" that was actually a support beam that had been part of the coaster structure since it was built.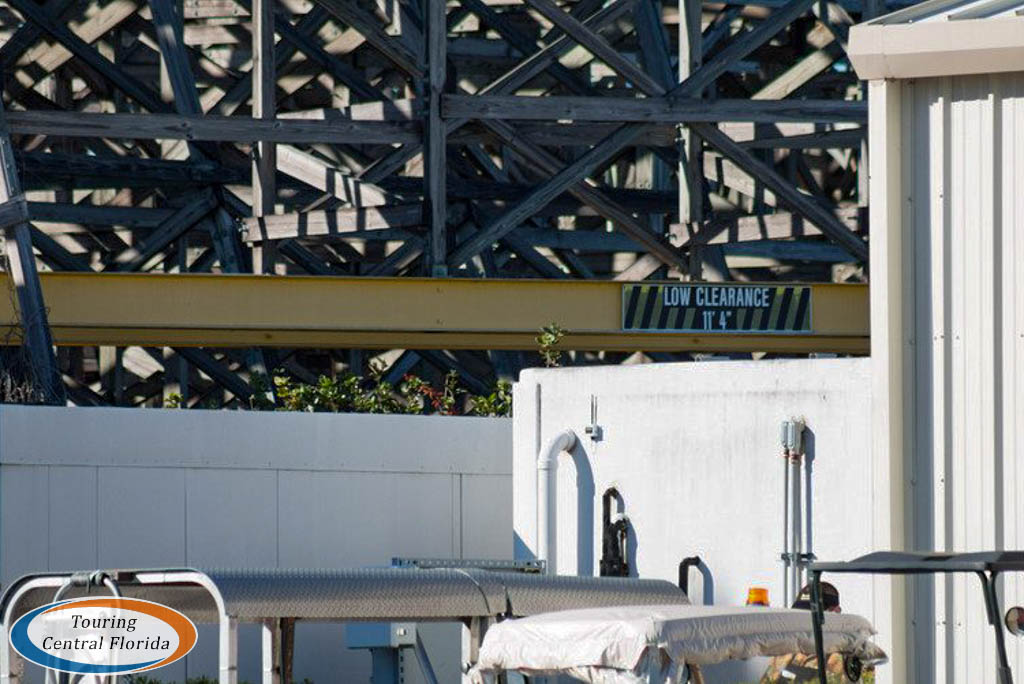 Otherwise, our sources were mostly mum on what might happen to the Gwazi in the future, with the last solid information from nearly two years ago pointing towards demolition. Until this summer – then all of a sudden we started hearing some rumblings that work would finally begin on Gwazi's replacement.
Several sources shared with us that this season would be the last for Unearthed, one of the haunted houses that uses some of Gwazi's queue and station area during Howl-O-Scream. Then in the weeks leading up to the announcement for Tigris, there was more and more chatter that something would happen to the old wooden coaster.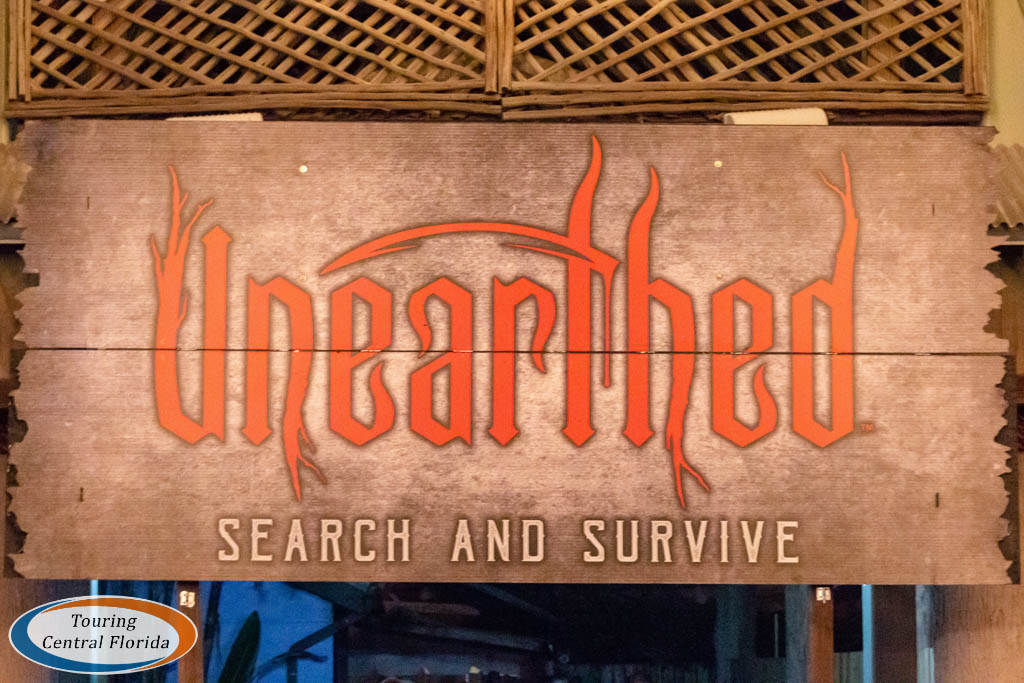 About a week before the park made the announcement for Tigris and teased what's coming for Gwazi, red paint dots started appearing on a large number of the coaster's footers. Unlike the handful of old tan paint marks incorrectly reported as new earlier this year, these red marks are the first real sign of work on the structure for Gwazi's apparent conversion to a hybrid coaster.
Exactly when large scale work will begin on the project is not currently known, but if indeed Gwazi is getting an RMC or similar conversion for 2020, it's likely we'll start seeing progress in the next couple of months. Touring Central Florida will of course be covering the project from beginning to end, so be sure to watch our site for updates and follow us on social media (linked below) for the latest news.




---
Join in the conversation online using #BGTProject2020. For the latest on Busch Gardens Tampa and other theme parks, attractions and more across the region, be sure to follow Touring Central Florida on twitter @TourCentralFL, @androckb, @Emmet_TCF, @JacobTouringCe1, and give our facebook page a like.