A brand-new family raft slide is splashing into Aquatica, SeaWorld's Waterpark in spring 2018. Ray Rush promises to be a fully-loaded water adventure which will combine three unique slide elements, never before seen at Aquatica, into one action-packed attraction the entire family can enjoy together.
At nearly 60 feet tall, Ray Rush is where family and friends can take on three exciting thrills as they slide, splash and soar like never before. First, riders will be launched at 33 feet per second with water jets designed to propel rafts into the first of several enclosed tube sections. Next, riders will swirl into a colossal translucent sphere which spins the raft around the slide walls before entering another enclosed tube section. Finally, riders will drop into an open-air halfpipe that resembles the shape of a manta ray. Rafts will soar back and forth on the wings of the manta before entering the final enclosed tube section that ends with a splash.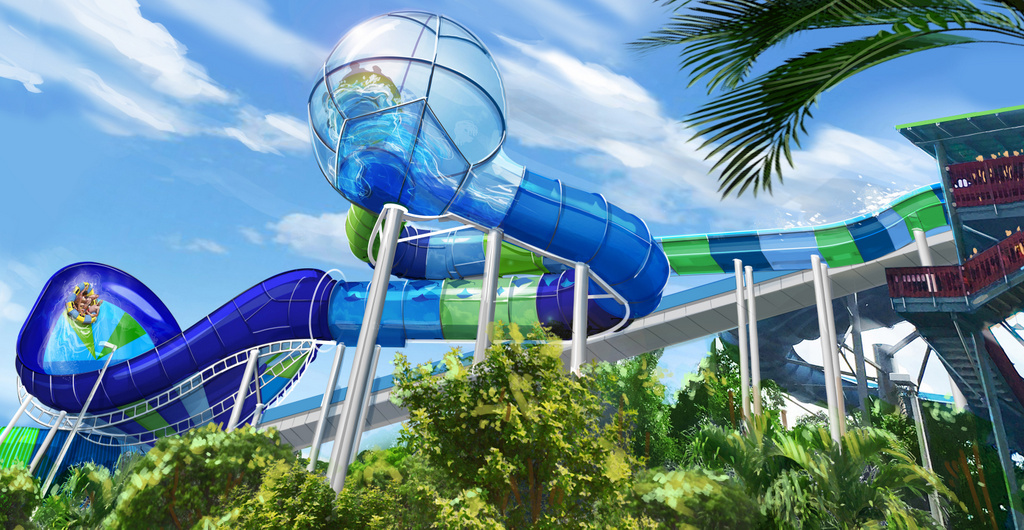 "Ray Rush will offer a ride experience you won't be able to get anywhere else in Florida. Aquatica will be the first waterpark in the state to combine these three unique elements into one attraction" said Cathy Valeriano, Aquatica Orlando vice president. "Ray Rush is the perfect addition to our attraction portfolio, complementing what is already one of the most family-friendly waterslide lineups in Orlando."
Ray Rush will have a height requirement of 42" to appeal to families with children and will accommodate up to four riders per raft. The new slide will be located on the north side of the park next to Walkabout Waters.
In order to make way for the new attraction, HooRoo Run closed permanently on October 31, 2017. To accommodate construction, Walhalla Wave is temporarily closed and will re-open in spring 2018 alongside Ray Rush.
Assemble your squad and get ready to turn up the fun at Aquatica in 2018. Join the #RayRush conversation using #SplashSquad2018.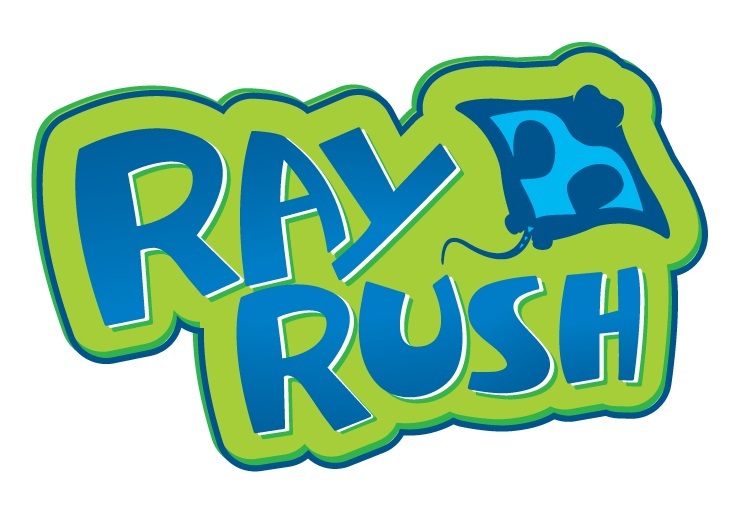 ---
For the latest on Aquatica, SeaWorld Orlando and other theme parks, attractions, dining venues and more across the region, be sure to follow Touring Central Florida on twitter @TourCentralFL & @androckb, and give our facebook page a like.