On Thursday, November 30, the U.S. Environmental Protection Agency's (EPA) Gulf of Mexico Program recognized The Florida Aquarium with a first place 2017 Gulf Guardian Award in the Youth Environmental Education category. The award was presented at a ceremony held at the Grand Hotel Marriott Resort in Point Clear, Alabama.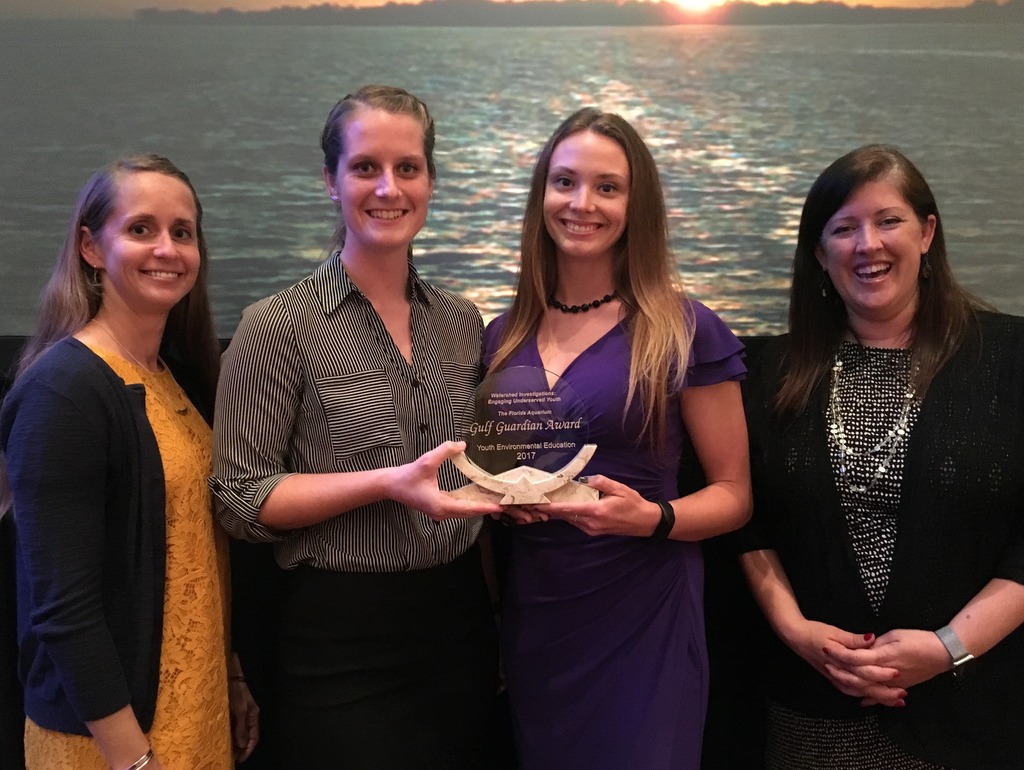 "Whether for individual recreational use or as an economic engine supporting a wide variety of jobs and industry, the Gulf of Mexico is a vibrant yet vulnerable ecosystem," said Ben Scaggs, Gulf of Mexico Program Director. "Protecting this national resource requires innovative approaches and proactive measures. The Gulf Guardian award winners are paving the way for 'out of the box' thinking and replicable practices."
The Gulf of Mexico Program recognizes and honors those who are taking positive steps to keep the Gulf healthy, beautiful and productive. First, second and third place awards are given in seven categories: individual, business/industry, youth environmental education, civic/nonprofit organizations, cultural diversity/environmental justice, partnership and bi-national efforts.
"I am proud of The Florida Aquarium's education team for being awarded the 2017 Gulf Guardian Award in the Youth Environmental Education category. It is a true testament of how this team continues to reach the community's youth and teach them in unique and engaging ways, encouraging them to get involved to keep our waters healthy for generations to come," said Roger Germann, president and CEO of The Florida Aquarium.
The Florida Aquarium takes part in educational programming for children and some programming that is geared specifically for local Title 1 schools, including the Watershed Investigations (WI) program.
WI enables under-served students to experience their watershed while conducting scientific investigations. Components include exploring issues, learning and practicing field techniques, collecting data, and analyzing results with teachers and peers. The classroom introduction and classroom synthesis provide important bookends to field experiences, and field visits reinforce students' data collection skills while empowering them to become skilled in collecting data and analyzing results. The final project encourages students to relate data and observations to the larger watershed, climate change issues and their own lives.
"Watershed Investigations serves Title 1 schools to ensure that we are engaging under-served youth who might otherwise not experience hands-on field investigations that spark wonder and curiosity about our natural world. The Florida Aquarium is committed to reaching diverse audiences in our community, and this is one of the programs that brings science to life for future problem-solvers who will help us protect and restore our blue planet, all while having fun," said Debbi Stone, vice president of education at The Florida Aquarium.
During the first two years of WI, the program impacted at least 1,747 students and 80 teachers (some of whom participated in both years). In the current year, The Florida Aquarium is tracking 42 teachers and 893 students, which will result in about 2,640 students cumulatively reached by the conclusion of this year.
Through WI, students build critical thinking skills by: demonstrating understanding of watershed concepts, identifying their local and regional watershed, observing how ecosystems change seasonally, collecting water quality data, identifying flora and fauna in the field, assessing scientifically credible information about climate, making projections about future changes, understanding how humans impact climate, and identifying personal actions to reduce one's environmental impact.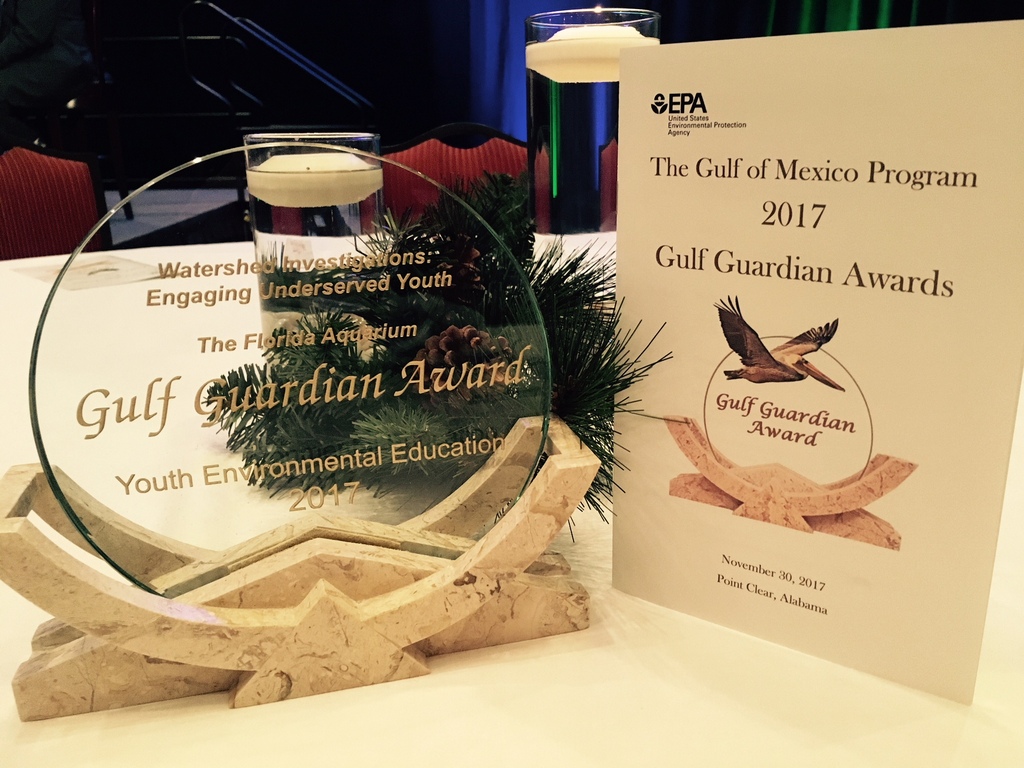 ---
For the latest on theme parks, attractions, dining venues and more across the region, be sure to follow Touring Central Florida on twitter @TourCentralFL & @androckb, and give our facebook page a like.