The Florida Aquarium and its Center for Conservation team were thrilled to release eight rehabilitated Kemp's ridley sea turtles on the Canaveral National Seashore in New Smyrna, Florida on Thursday – World Oceans Day.
These critically endangered sea turtles were rescued and flown from New England in December to The Florida Aquarium after being cold-stunned from a harsh cold-snap weather event that hit the northeast United States.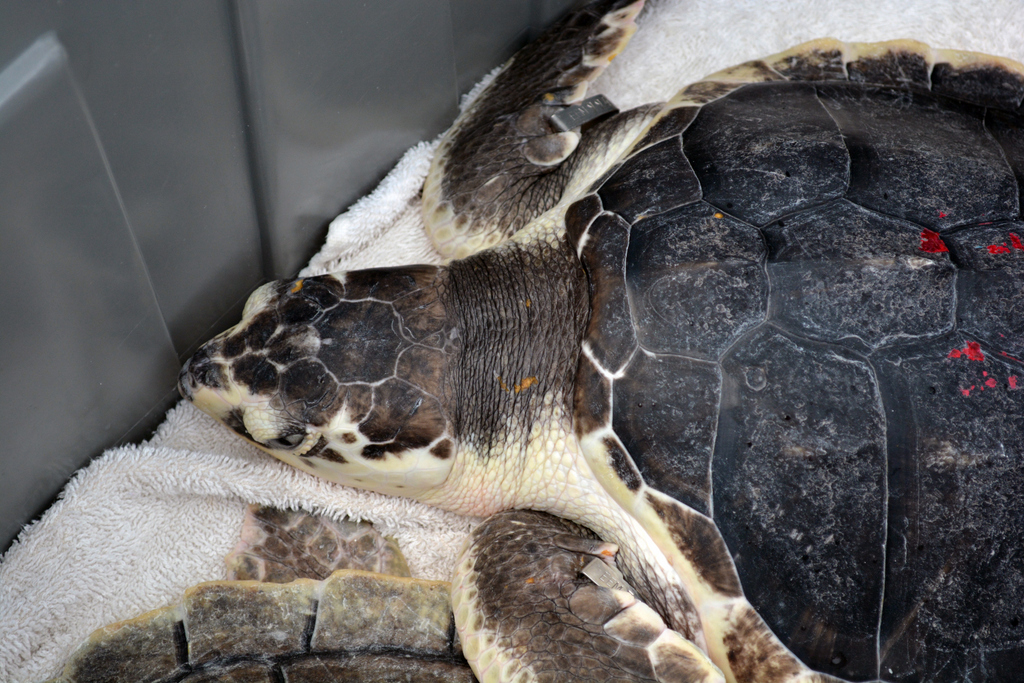 These eight were part of a group of 12 the Aquarium received and has been rehabilitating, with the remaining four currently continuing to undergo rehabilitation at the downtown facility. The Aquarium's veterinary team expects a full recovery for the remaining sea turtles and is optimistic they will also be ready for release soon.


Cold-stunning happens to sea turtles because they are cold blooded and cannot regulate their body temperature.  They quickly become hypothermic, immobilized, and can wash ashore or become stranded at sea during extreme, sudden cold-weather events.
When the sea turtles arrived to Tampa, they underwent treatment for skin and shell wounds, similar to frostbite in humans. Several of the animals were treated with antibiotics to help remedy their pneumonia. After five months of care, all eight of these animals were eating well, swimming normally and gaining weight, signaling that the medical care and rehabilitation efforts had been successful and they were ready to return to the Atlantic Ocean.
"It's always a great day when we can get rescued sea turtles back out to the ocean," said Aquarium Associate Veterinarian Dr. Ari Fustukjian, who played a key part in rehabilitating the animals. "Rescue, rehabilitation and release of marine animals is a huge part of The Florida Aquarium's mission, and is a critical component to protect and restore our oceans. What better day to send them back to the big blue than on World Oceans Day?"
---
For the latest on theme parks, attractions, dining venues and more across the region, be sure to follow Touring Central Florida on twitter @TourCentralFL & @androckb, and give our facebook page a like.