Check out the News & Notes for April/May 2017, with a look ahead at what's happening at Busch Gardens Tampa Bay, along with a review of some of the recent changes and news from the park. In this edition: Food & Wine Festival wraps up, the final performance of Iceploration has been scheduled, Sesame Street Kids' and Jack Hanna weekends, and much more!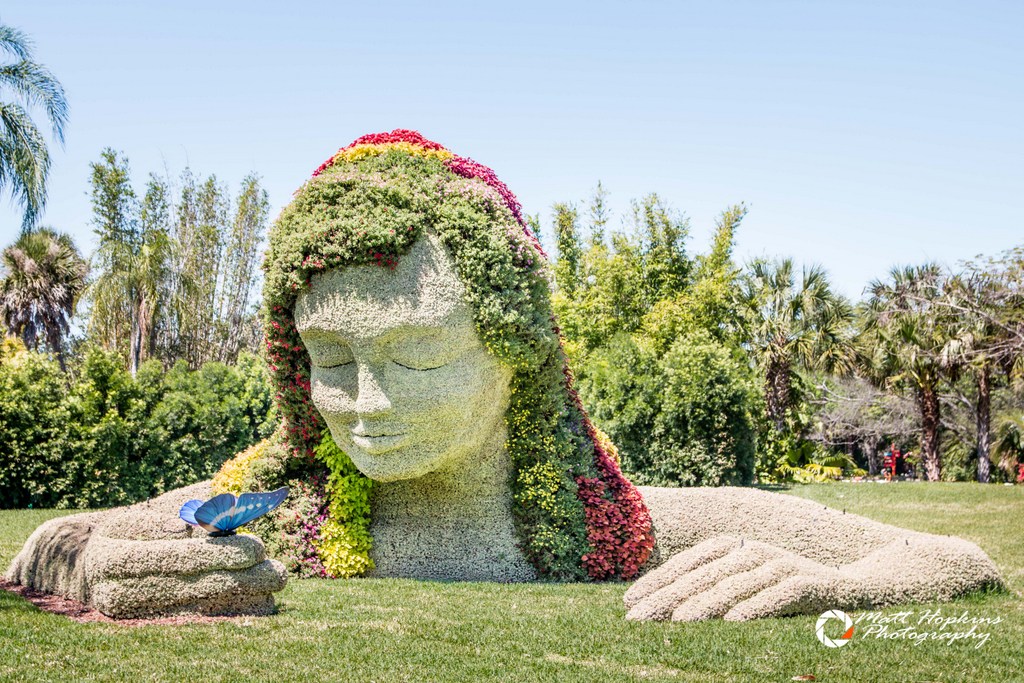 ---
Looking Ahead
Pass Member Instant Rewards: For April 2017, Pass Members get $10 off the regular price of the Animal Care Center behind the scenes tour, plus a free wine tote with the purchase of any bottle of wine at the park gift shops. For May 2017, Pass Members received $10 off the price of the adult All-Day Dining Deal. Pass Members can also save 50% the regular price of single day tickets for guests (available through May 31st). For more details on these and other current offers, visit the Pass Member website.
Special Events: The Food & Wine Festival finishes out its nine weekend run at the end of April. May features two special events – Jack Hanna Weekend near the end of the month, and two Sesame Street Kids' weekends. There is also a special Mother's Day Brunch being offered at Serengeti Overlook Restaurant. For more on all these events, see the details in the article below.
Scheduled Refurbishments: SandSerpent and Congo River Rapids are both closed indefinitely. (Update: Congo River Rapids reopened on April 22) Bush Flyers will be closed April 24 – 28. Portions of Jungle Flyers will be closed on weekdays from May 1 – 19. Phoenix will undergo its annual refurbishment from May 1 – 19. SheiKra closes May 30 – June 9. While these dates are taken directly from the park's website, they are subject to change.



---
Food & Wine Festival Wraps Up
The third annual Food & Wine Festival ends its run on April 30th, closing out another successful season of the special event. Along with sampler sized portions of food and beverage available for purchase, the event also features a variety of entertainment, including headline concert acts. This weekend features Gilberto Santa Rosa on Saturday, and Lynyrd Skynyrd on Sunday. See the rest of the concerts in our recent article.
---
Iceploration Ends Run
The award winning headline ice show at Moroccan Palace Theater, Iceploration, is scheduled to have its final performance on April 23rd. After five years, the show is being retired, with a new show already in the works. The park has been mum on what's replacing Iceploration, but we've heard the new show will again feature ice skating.
---
Sesame Street Kids' Weekends
Join popular Sesame Street characters in the Safari of Fun area at the park for a special event on two weekends in May. Sesame Street Kids' Weekends will take place from 2 to 5 p.m. on May 6 – 7 and 13 – 14. Character parades, dance parties, craft stations and more await kids and kids at heart. May 6 and 7 is Rubber Duckie Weekend, where guests can participate in a scavenger hunt to find all of Ernie's rubber ducks. May 13 and 14 is Cookie Monster Celebration Weekend, with a party hosted by the big blue guy and special treats courtesy of T.G. Lee and the park. See all the details on the park's website.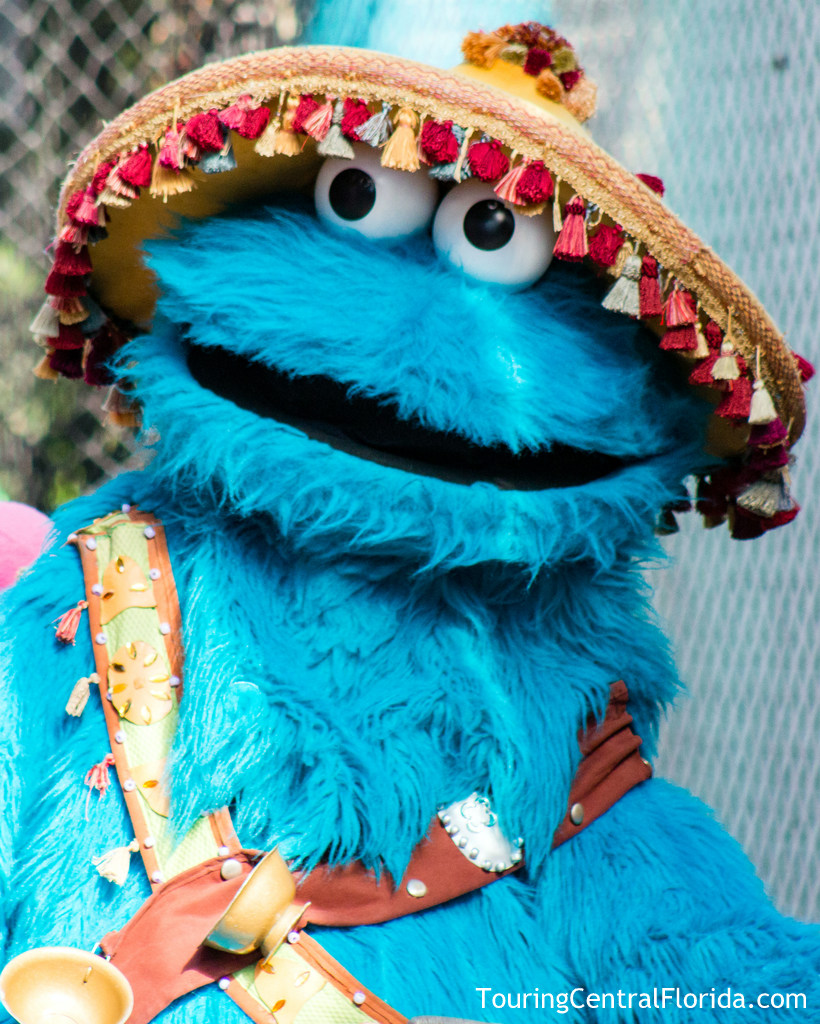 ---
Mother's Day Brunch
A special Mother's Day Brunch is being offered on Sunday, May 14th at Serengeti Overlook Restaurant, with seating beginning at 10:15 a.m. Reservations are available, and walk-ins are also welcome based on availability. The special buffet menu will be available until 4 p.m., and includes wine spritzers or sangria, appetizers and desserts served table side, and a buffet with some of the more popular items from the regular Serengeti Overlook menu as well as a number of special selections for this event.
Cost is $32 for adults $16 for kids 3 to 9, and free for those under three years of age. Pass member discounts are available. You can see the full menu and make reservations on the park's website.



---
Jack Hanna Weekend
"Jungle Jack" Hanna returns to Busch Gardens Tampa on May 27 & 28. Hanna will host several wild animal shows, along with meet & greets and autograph signings, among other special events. While not yet announced, Hanna usually hosts one or more upcharge events over the course of the weekend. For the latest, see the park's website.
---
Walking Around
Since Busch Gardens Tampa is open year round, many of the changes that take place in the park can be seen from guest areas. From the construction of new rides and other large projects to smaller happenings around the park, below are some of the recent changes seen at Busch Gardens Tampa.
Opening procedures at the park have changed a bit recently. More of Morocco is accessible to guests prior to the official opening time. Guests heading towards Cheetah Hunt and Cobra's Curse can go as far as the alligator habitat near Morroccan Palace Theater. On the opposite side of Morocco, guests are held at the path just west of Zagora Cafe, in front of Gwazi. This means guests arriving early can grab breakfast at Zagora Cafe or something lighter from Sultan's Sweets, which serves Starbucks products along with an assortment of pastries.
As part of the refurbishment on Cobra's Curse earlier this year, the test seat was moved to the right side of the entrance to the roller coaster. Several boxes, which were part of the theming, were removed.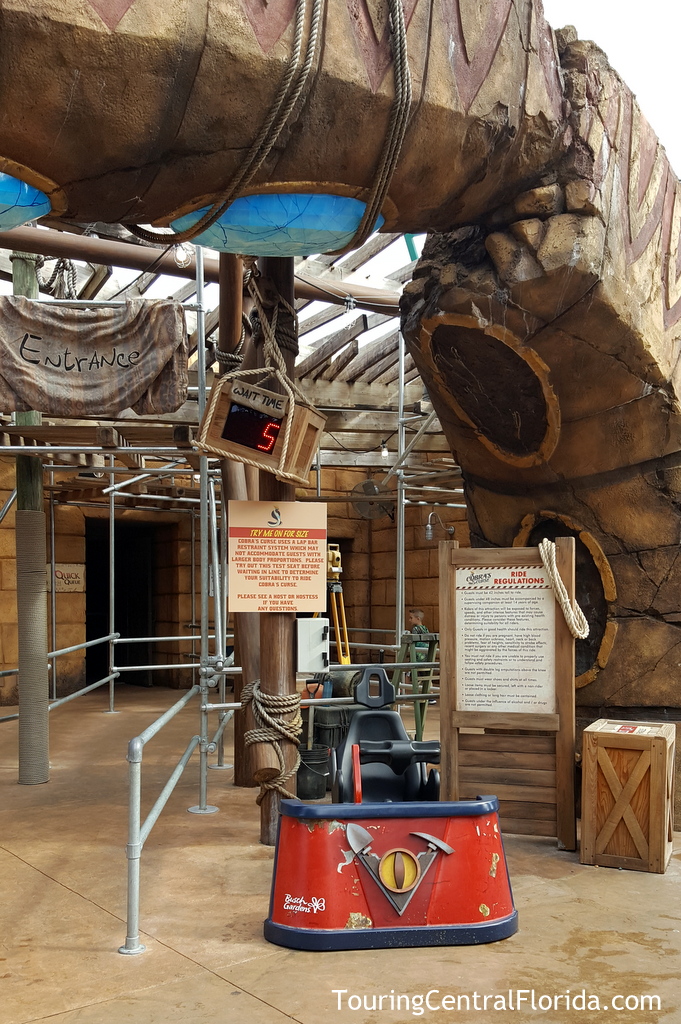 At the beginning of March, the former Jambo Junction area reopened to guests, although much of the signage has been missing and several of the exhibits have remained empty. By early April, the area had officially been renamed Animal Connections, including a new logo that can be found on the park's website. In the last few weeks, the habitat that formerly houses Kenya the serval has been refurbished, and now holds two red ruffed lemurs.
In Jungala, two of the windows along Tiger Trail have been covered up, each with graphics highlighting information about tigers. Also in the area, Kareebu Jungala ended its run of regular performances. According to a park spokesperson, the act may still show up at special events and other select times.
Around the corner in Stanleyville, most of Tanganyika Tidal Wave remains standing more than a year after its closure last year. The exit bridge and some of the trough in that area has been removed, but a majority of the ride structure remains. The park has not yet announced any plans for the area.
Earlier this year a large tree was removed from outside Sesame Street Safari of Fun along the pathway between Bird Gardens and Stanleyville. In the last few weeks, two new trees have been planted. In the background, Big Bird's Whirly Birdie can be seen during its refurbishment, where most of the ride was dismantled as part of the process.
Over in Walkabout Way, some new signage for the area has gone up, including Kookaburra's Nest and Kangaloom. We also spotted a small selection of merchandise available for purchase on the counter at the entrance/exit to Kangaloom.
---
For the latest on Busch Gardens Tampa and other theme parks, attractions, dining venues and more across the region, be sure to follow Touring Central Florida on twitter @TourCentralFL & @androckb, and give our facebook page a like.