Check out the News & Notes for December 2016, with a review of some of the recent changes and news from Busch Gardens Tampa Bay, along with a look at the month ahead!
Looking Ahead
Pass Member Instant Rewards: For December 2016, Pass Members can pick up a free Christmas Ornament, featuring Rudolph the Red Nosed Reindeer, while supplies last. Pass Members can also save 50% off the regular price of a Serengeti Safari Tour (through December 16th) and 50% the regular price of single day tickets for guests (through December 31st). For more details on these and other current offers, visit the Pass Member website.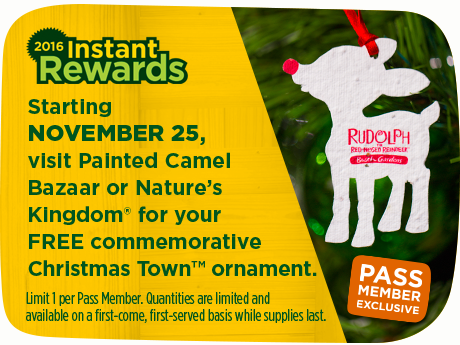 Scheduled Refurbishments: Big Bird's Whirly Birdie is scheduled to be closed for refurbishment through December 9th. SkyRide, Jungle Flyers, Congo River Rapids, and the Log Flume are all scheduled to be closed for refurbishment through December 23rd. While these dates are taken directly from the park's website, they are subject to change.
---
Christmas Town
The holiday tradition continues at Busch Gardens Tampa with the return of Christmas Town, which is now running on select dates through December 31st. New this year is the chance to meet characters from the beloved Christmas special Rudolph the Red-Nosed Reindeer. For official details, visit the park's site.
Look for articles covering this year's event in the coming days.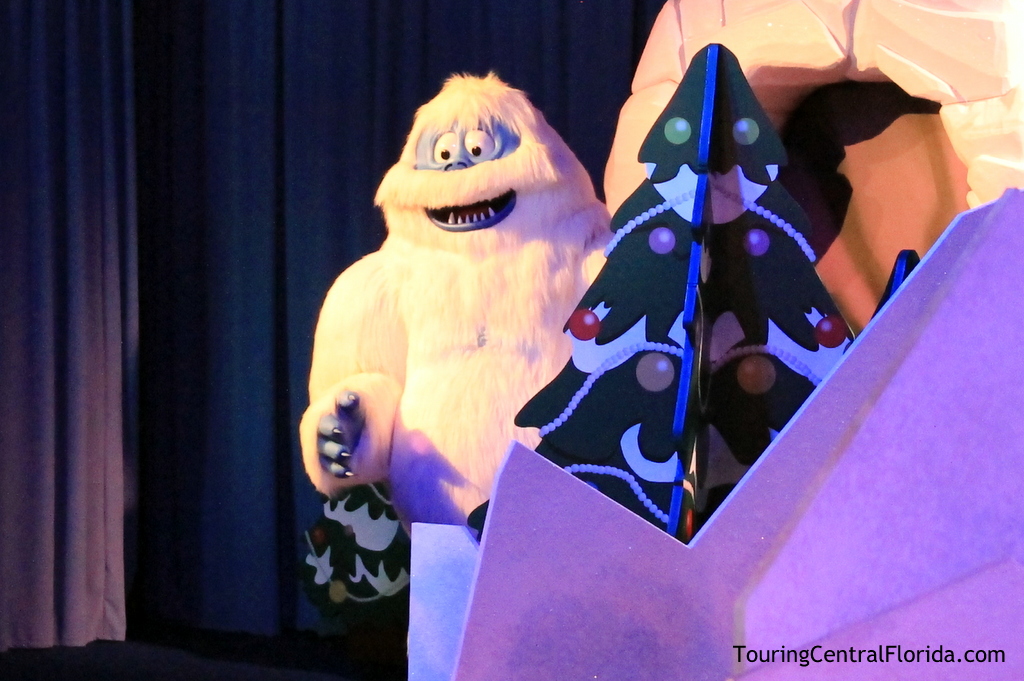 ---
Jambo Junction & Curiosity Caverns Closed
As part of the recent cost cutting measures and layoffs across the SeaWorld Parks & Entertainment chain, the two animal walk through attractions recently closed. For more details, see our recent article.
---
New Year's Eve
Along with being the last evening of Christmas Town, there are also other festivities on New Year's Eve, including fireworks at midnight and a park closing time of 1 a.m. For more details, visit the park's website.



---
Walking Around
The test seat outside Cobra's Curse entrance received a new body, similar to what the ride vehicle actually looks like.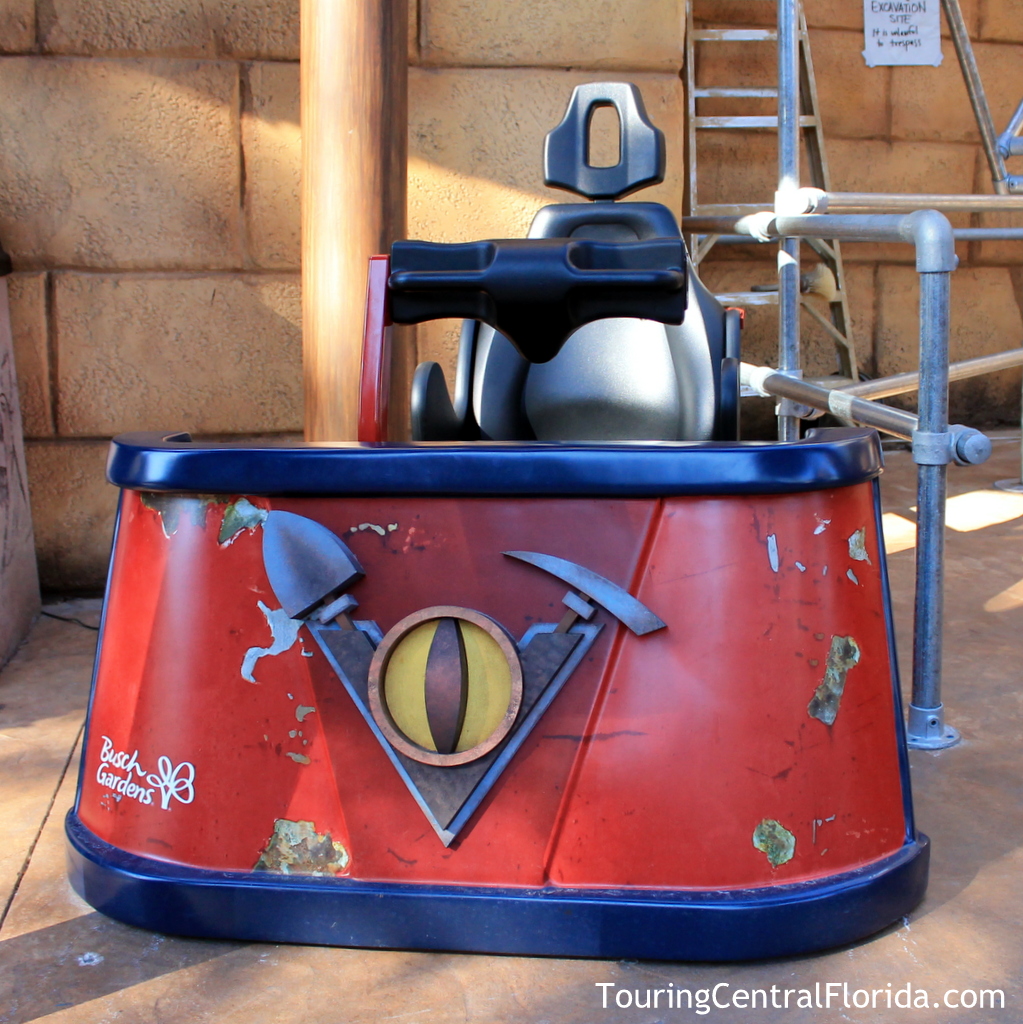 Also at Cobra's Curse, netting was installed over the pathway and under the point where cars spin above. While it does ruin an interesting angle for photos (having been able to stand directly under and look up at cars passing over without the netting) it does make sense from a safety standpoint to have a guard there for any items that might fall out of a person's pockets while going overheard.
The safari vehicle was removed from out front of the former entrance to the now defunct Rhino Rally attraction. After that attraction closed, it was rethemed for a time as a Wildlife Docs vehicle.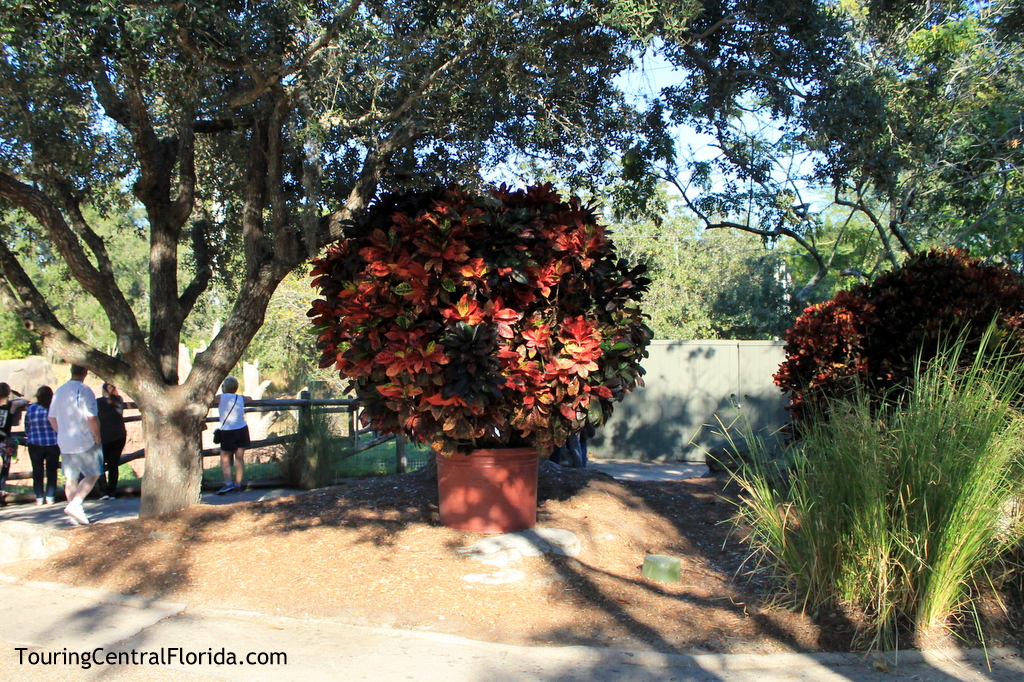 Physics Day was recently held at the park on Friday, December 2nd. The event encourages students from participating schools to learn more about science with hands-on stations set up around the park.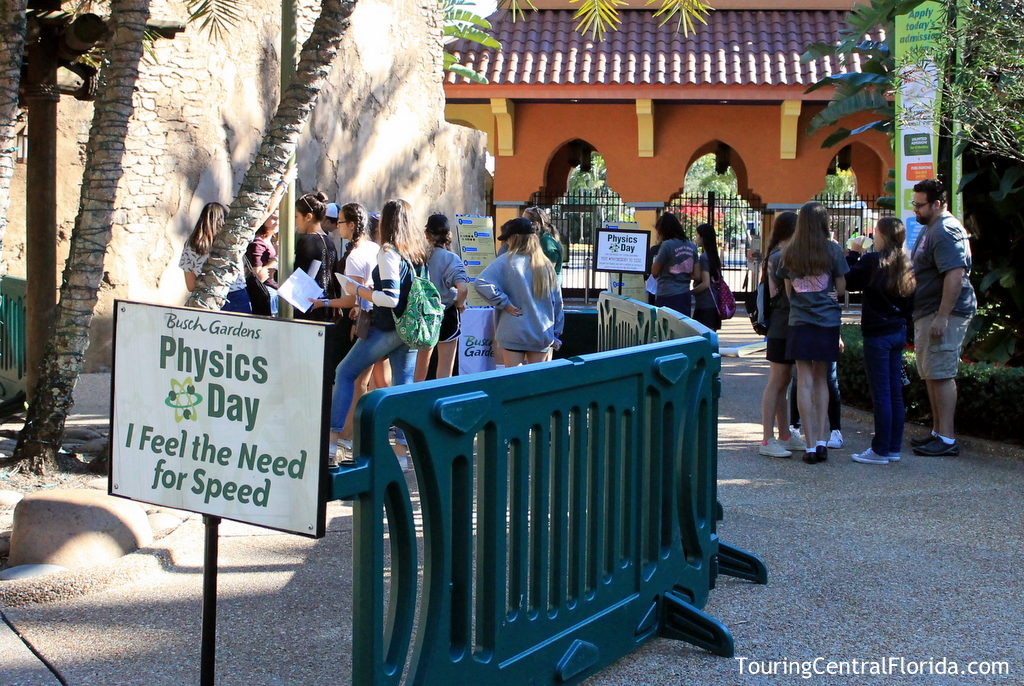 It appears most if not all of the in-park signage has been updated to reflect the change of Crown Colony to Serengeti Overlook, which was renamed when the top floor full service restaurant reopened in May 2016.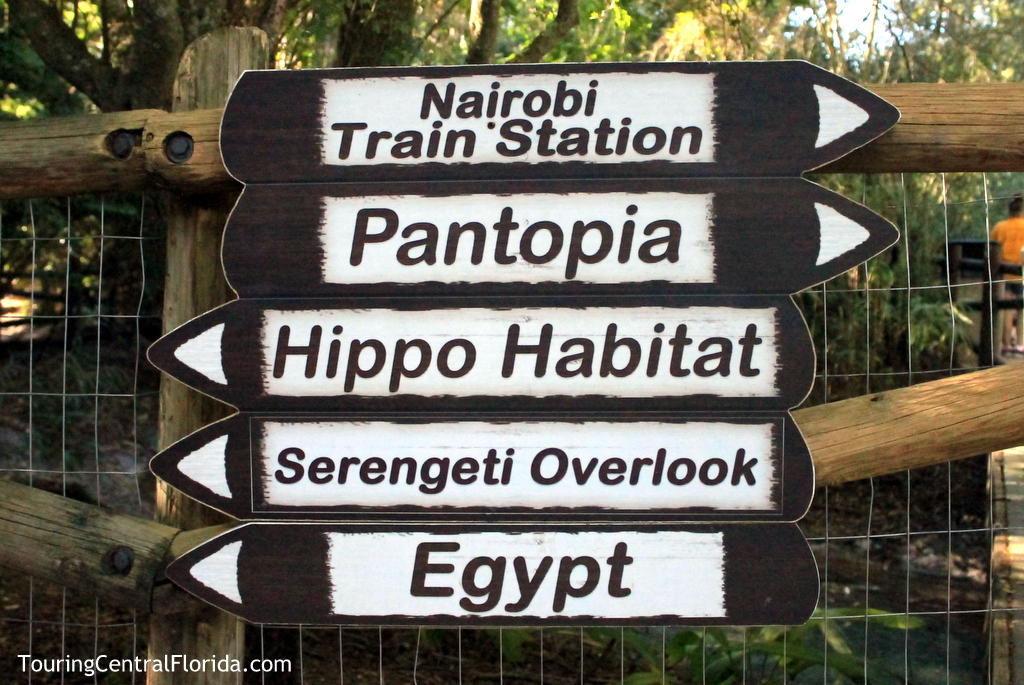 Closing out our recent walk around the park, here's a shot from the balcony of the Serengeti Overlook Restaurant, with Cheetah Hunt seen in the setting sun.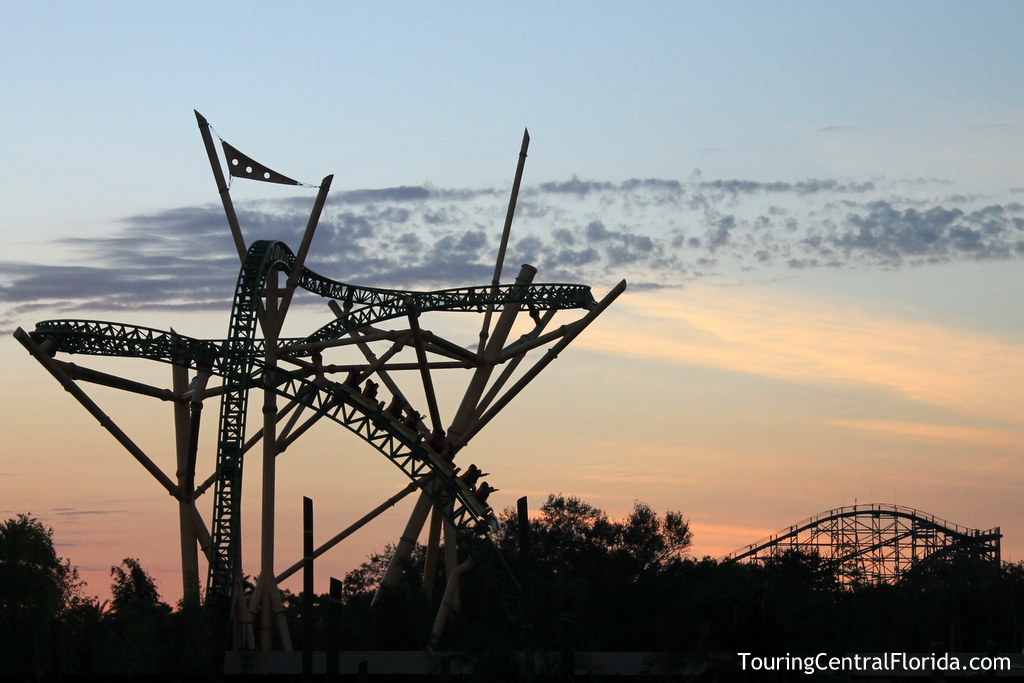 ---
For the latest on Busch Gardens Tampa and other theme parks, attractions, dining venues and more across the region, be sure to follow Touring Central Florida on twitter @TourCentralFL & @androckb, and give our facebook page a like.