Check out the News & Notes for February 2021, with a look ahead at what's happening at Busch Gardens Tampa Bay, along with a review of some of the recent changes and news from the park.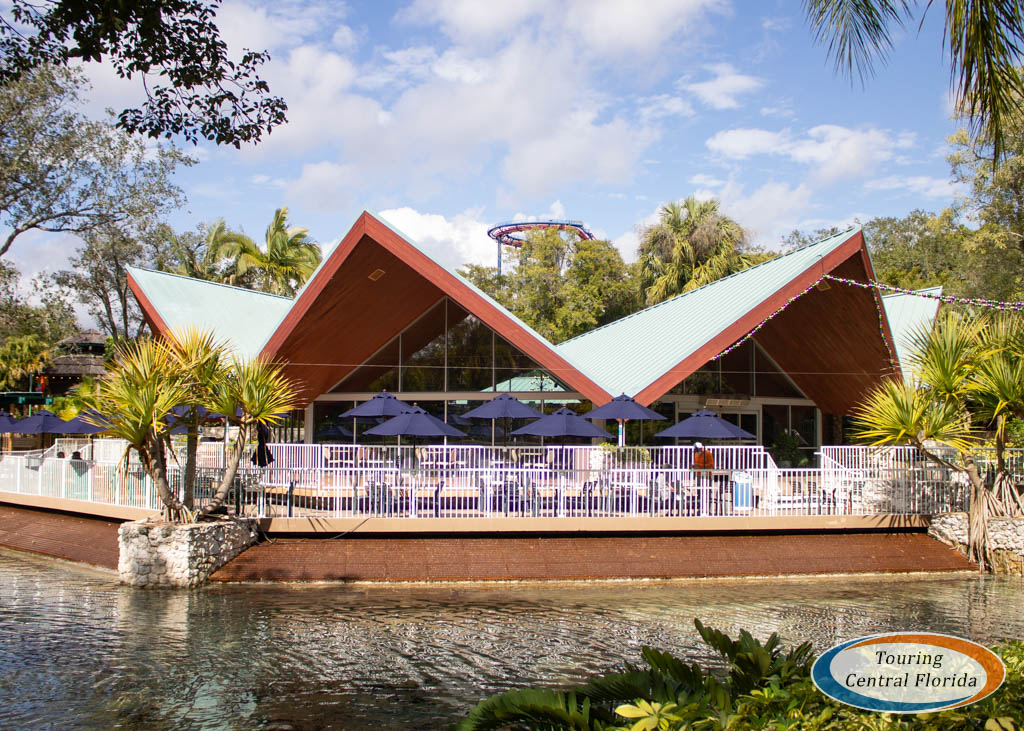 ---
Looking Ahead
Admission Offers: See our Busch Gardens Tampa Special Offers page for available sales on admission. Current offers include discounted single & multi-day tickets, free 2021 Adventure Island Fun Card with the purchase of a 2021 Busch Gardens Fun Card, and a free 2021 Busch Gardens & Adventure Island Preschool Card for Florida children ages 5 & under.
Pass Member Offers: See our Busch Gardens Tampa Special Offers page for available pass member offers including $10 Busch Gardens Bucks and 30% off the Animal Ambassador Insider Tour.
Special Events: Mardi Gras Weekends continue through the middle of the month, along with two themed Sesame Street Kids' Weekends. The last two weekends will see the return of the Food & Wine Festival. For more on these events, see the article below.
Scheduled Refurbishments & Closures: Phoenix remains closed indefinitely, as it has since April of 2018. Several kiddie rides will have short refurbishments this month included Big Bird's Whirly Birdie (February 8 – 12), The Count's Cars (February 15 – 19), and Desert Runners (February 22 – 26).
In addition, the following attractions are also currently closed and do not have a reopening date scheduled:
Congo River Rapids
Cookie Monster Canopy Crawl
Cookie Monster Cloud Bounce
Elmo's Treehouse Trek
Skyride
Slimey's Sahara Sand
Telly's Jungle Jam
Treetop Trails (including water play area)
Wild Surge
In addition to the closures above, some attractions, restaurants, and shops are only operating certain days and/or with reduced hours. For more information, visit our Busch Gardens Tampa Crowd Calendar page.




---
Mardi Gras Weekends
There are just two Mardi Gras Weekends left at Busch Gardens, running this Friday, Saturday, and Sunday and again next Friday through Tuesday. The festival is held around Garden Gate Cafe in the Bird Gardens section of the park beginning at noon on event days. Along with a variety of Mardi Gras & New Orleans inspired food & beverages available for purchase, there's also a brass band, pop-up parade, and other seasonal fun.
See our comprehensive Busch Gardens Tampa Mardi Gras Weekends 2021 Guide with full menus including pricing, reviews of dishes & drinks we've tried, a look at entertainment, and more.
---
Sesame Street Kids' Weekends
Elmo's Birthday was February 3, and guests visiting on the weekend of February 6 & 7 can celebrate his special day in Sesame Street Safari of Fun. Next weekend is Fuzzy Valentine themed with more special Sesame Street activities. See more on Sesame Street Kids Weekends in our recent article.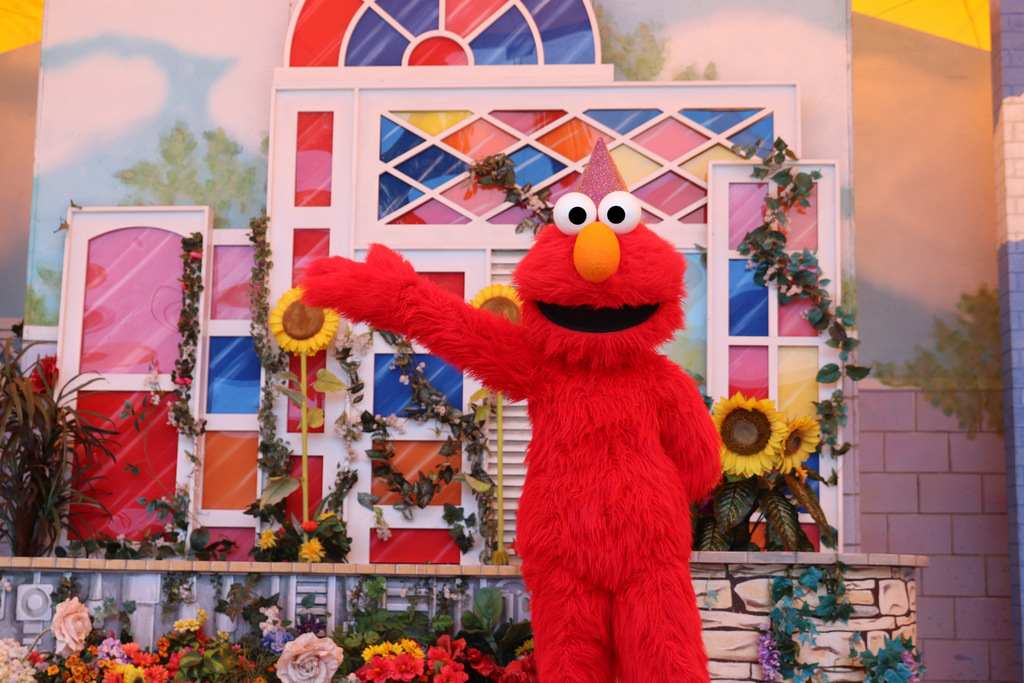 ---
Iron Gwazi Progress
There's still no word on exactly when Iron Gwazi will open, but there's been a bit of progress with the removal of more construction walls and fencing around the station area last week. We were the first to report the news on Twitter last Thursday.
Showing support for the home team ahead of this weekend's Super Bowl, a large Tampa Bay Buccaneers flag has is now hanging from the top of Iron Gwazi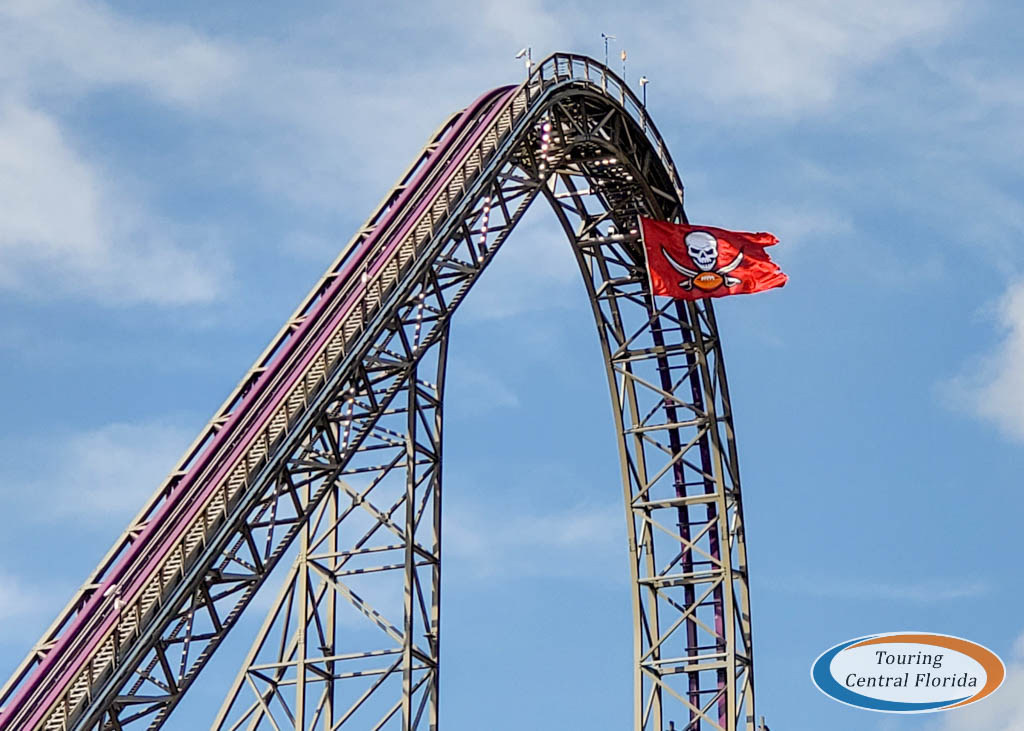 While we wait for one of the most anticipated roller coasters of the year to open, be sure to check out our coverage of Iron Gwazi's construction in past updates!
---
Walking Around
Heading into the park, most of the palm trees in the entrance plaza have recently been cut down, including the three in the planter with the large lion topiary and several more in the beds behind the ticket booths.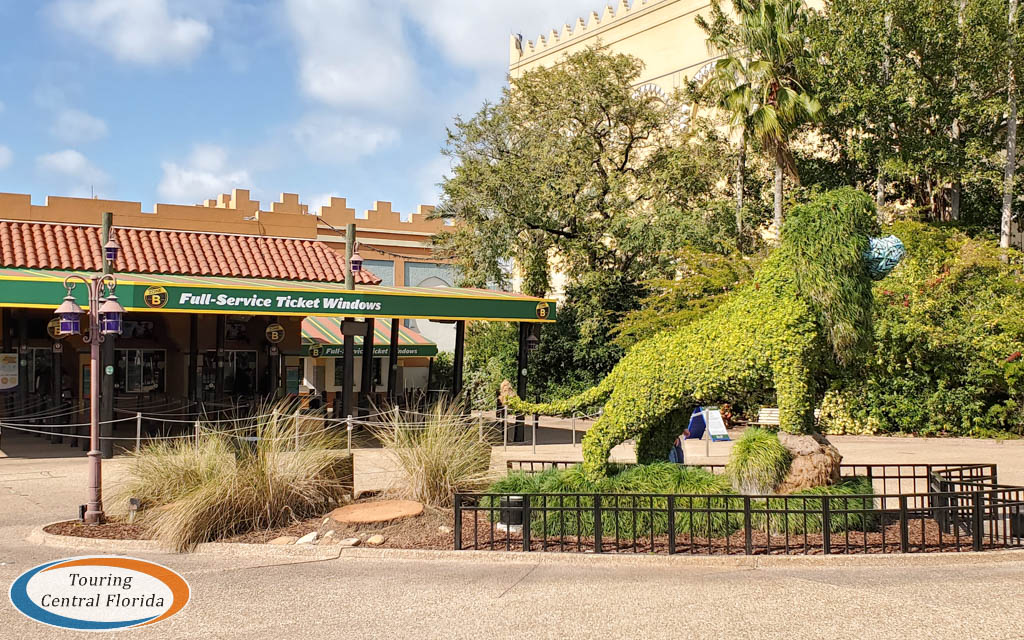 Available in Marrakesh Market in Morocco and Xcursions over in Bird Gardens, new CoasterDynamix Coaster Cutouts of Cheetah Hunt & SheiKra are available. Each model is just under $50, and pass member discounts do apply.
Inside Serengeti Overlook Pub, the main bar and surrounding area in the main dining room has been behind walls since the beginning of January. Based on what little can be seen behind the walls, the entire bar and wall behind it have been removed. Permits for the project detail it is for a refurbishment, so it's likely a new, reconfigured bar area will open when work is complete.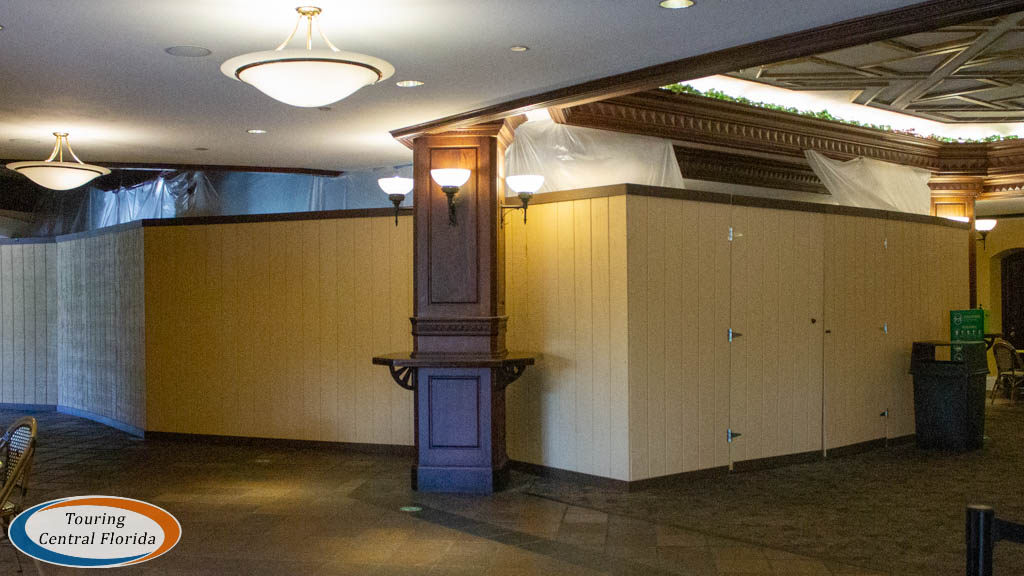 Gwazi Gliders, the children's ride between the roller coaster and nearby games area, recently had its annual refurbishment in January. Originally scheduled as a nearly two-week refurbishment, it was extended to about four weeks, but the ride did reopen on the final weekend of the month.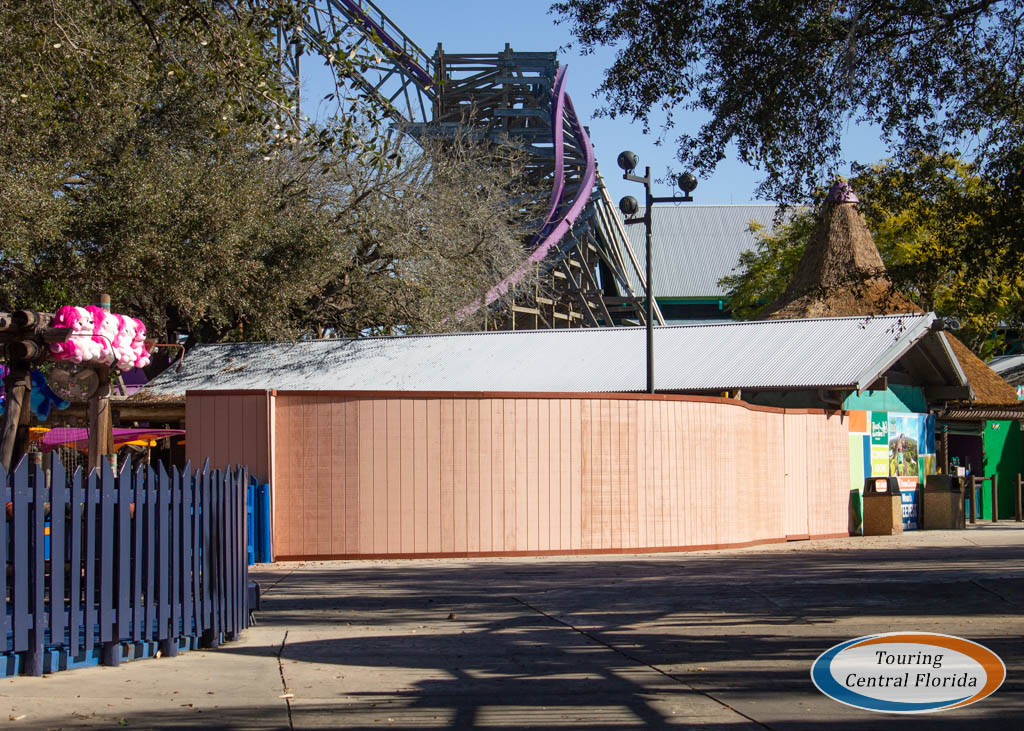 Work is well underway for the upcoming Food & Wine Festival that begins on February 20. It's expected the event will use the Festival Walkway and most if not all of the current Mardi Gras booths. One more booth with the Food & Wine theming has popped up near the kangaroo exhibit.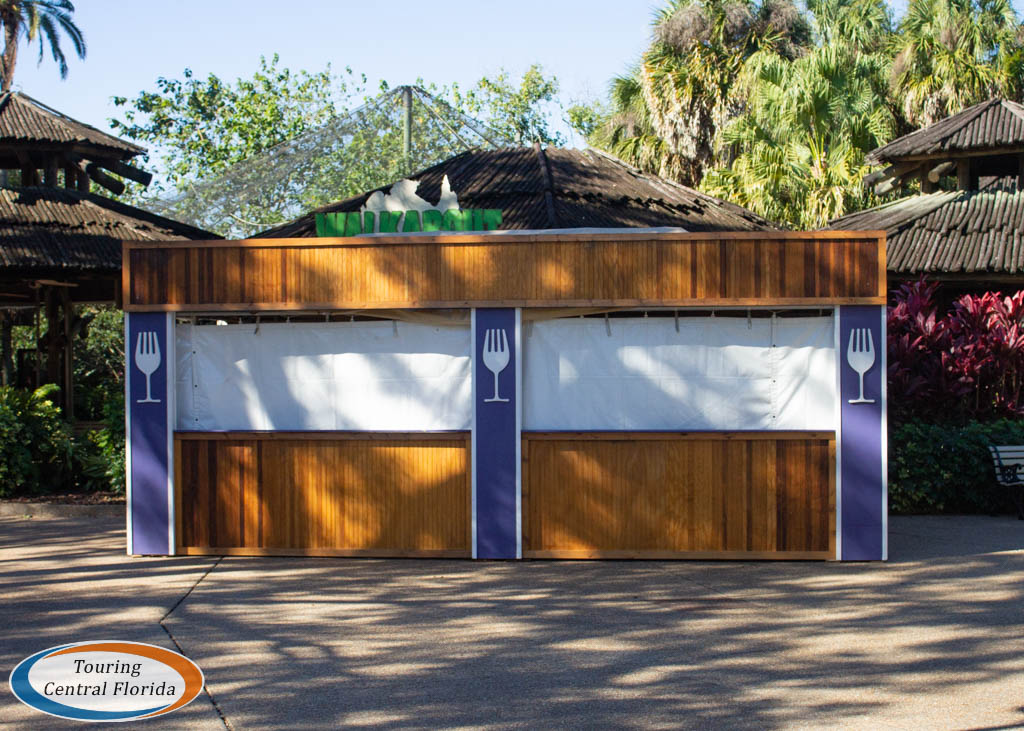 All throughout the park over the last several months, new towers with electronic equipment have been erected, like the one outside of Zagora Cafe pictured below. These could be for new 5G high-speed data that major wireless carriers are currently rolling out across the country.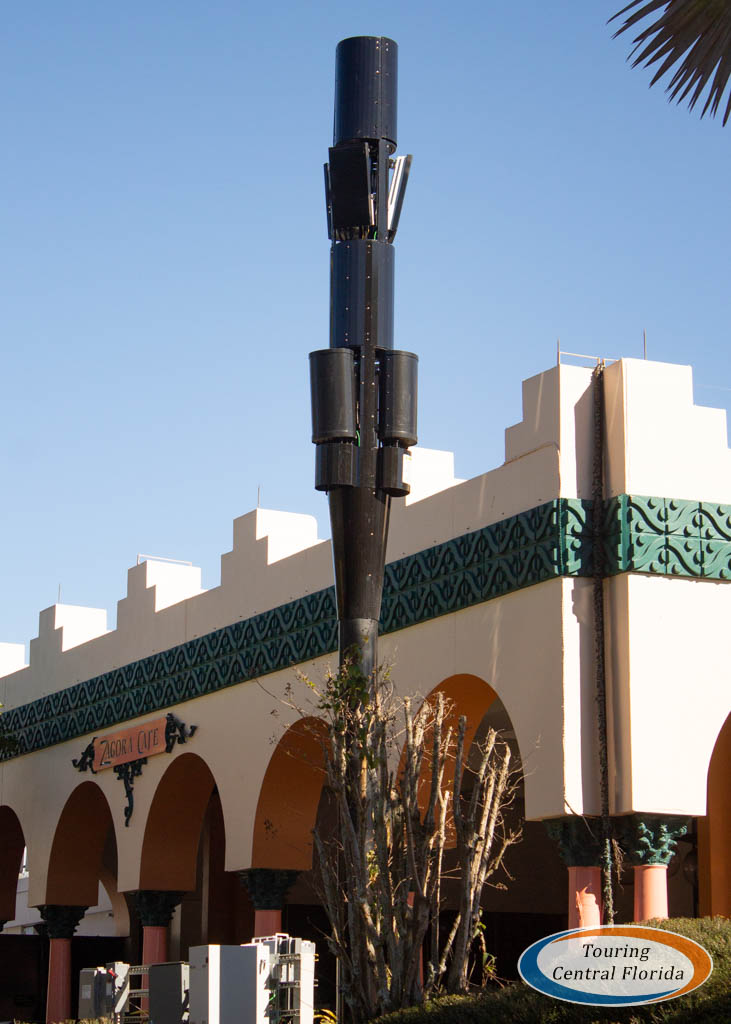 ---
For the latest on Busch Gardens Tampa and other theme parks, attractions, and more across the region, be sure to follow Touring Central Florida on Twitter @androckb & @TourCentralFL, and like our Facebook page.