Check out the News & Notes for September 2020, with a look ahead at what's happening at Busch Gardens Tampa Bay, along with a review of some of the recent changes and news from the park.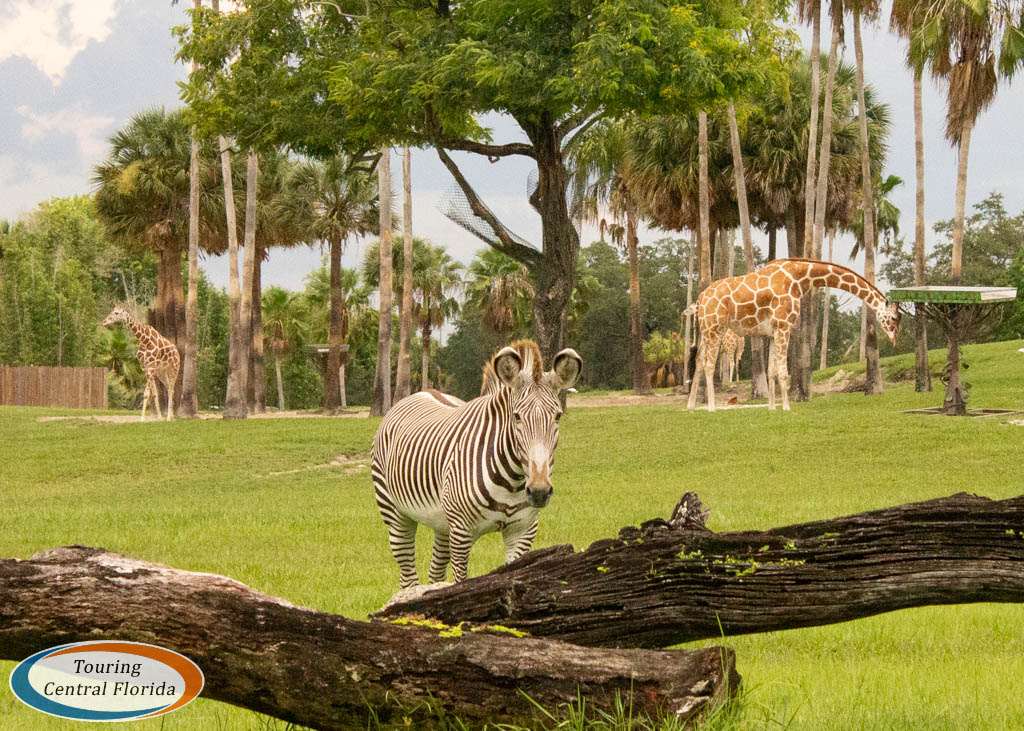 ---
Looking Ahead
Admission Offers: See our Busch Gardens Tampa Special Offers page for available sales on admission. Current offers include discounted single & multi-day tickets and the 2021 Fun Card with the rest of 2020 free.
Pass Member Offers: See our Busch Gardens Tampa Special Offers page for available pass members including an extra free guest ticket and free Bier Fest samples.
Special Events: Summer Nights wraps up Labor Day Weekend. Bier Fest makes a surprise return on weekends beginning September 12. Howl-O-Scream will run on select nights with a modified format beginning September 25. For more on these events, see the article below.
Scheduled Refurbishments & Closures: Phoenix remains closed indefinitely, as it has since April of 2018. In addition to that, the following attractions have remained closed since the park reopened in June and as of now have no scheduled reopening date:
Cookie Monster Canopy Crawl
Cookie Monster Cloud Bounce
Elmo's Treehouse Trek
Kangaloom
Stanley Falls Flume
Skyride
Slimey's Sahara Sand
Telly's Jungle Jam
Treetop Trails
Ubanga Banga Bumper Cars
---
Summer Nights Wraps Up
Labor Day Weekend is the final chance for guests to experience Summer Nights 2020 at Busch Gardens Tampa. The evening event features a fireworks & laser show at 9 p.m., and special food & beverage booths open around the Garden Gate area in Bird Gardens each night. Hours are until 10 p.m. on Friday & Saturday, and 9 p.m. on Sunday.
See more about Summer Nights 2020 at Busch Gardens in our recent article, which includes a look at all of the special menus.
---
Bier Fest Set to Return
Announced earlier this week, Bier Fest will be returning to Busch Gardens Tampa on weekends from September 12 through November 15. The event will run each Saturday & Sunday from noon until 6 p.m.
This is the third year for the beer-themed event and will mark its longest run yet. Originally scheduled to fill the weekends between Summer Nights & Howl-O-Scream from mid-August to mid-September, the new schedule for Bier Fest 2020 will give guests plenty of time to enjoy the event. Along with new sampler lanyards that will be available for sale, those guests with leftover punches on their 2020 Food & Wine Festival lanyards can also use those at Bier Fest.
Annual pass members can get a free Bier Fest sample each weekend in September – see our Busch Gardens Tampa Special Offers page for details.
Look for our full guide including menus for all of the booths after the event begins!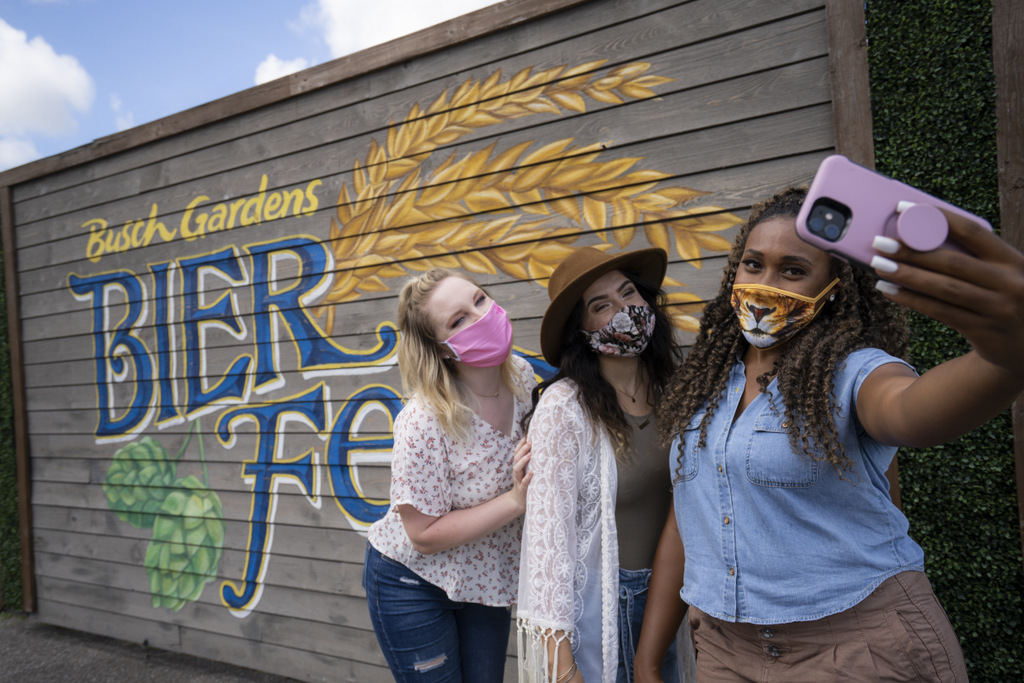 ---
Howl-O-Scream
Tampa Bay's premier Halloween themed event, Howl-O-Scream, will return on Fridays through Sundays from September 25 through November 1, 2020. It will run from 7 p.m. to midnight on Fridays & Saturdays, and 7 p.m. to 11 p.m. on Sundays. Howl-O-Scream is a separately ticketed event and is not included in any annual pass or daytime admission.
This year's event has been modified to allow it to fall within recommended safety guidelines, which means only outdoor scare zones and no haunted houses. Fiends will also return this season but will move to the stage on Gwazi Field to allow outdoor seating with plenty of space for guests.
Work has begun setting up for the event. One of the scare zones will be located on the Jungala bypass (the pathway that was home to Camp D.O.A. last season). It appears to be a graveyard theme and includes a small burnt-out chapel, monuments, caskets, and coffins.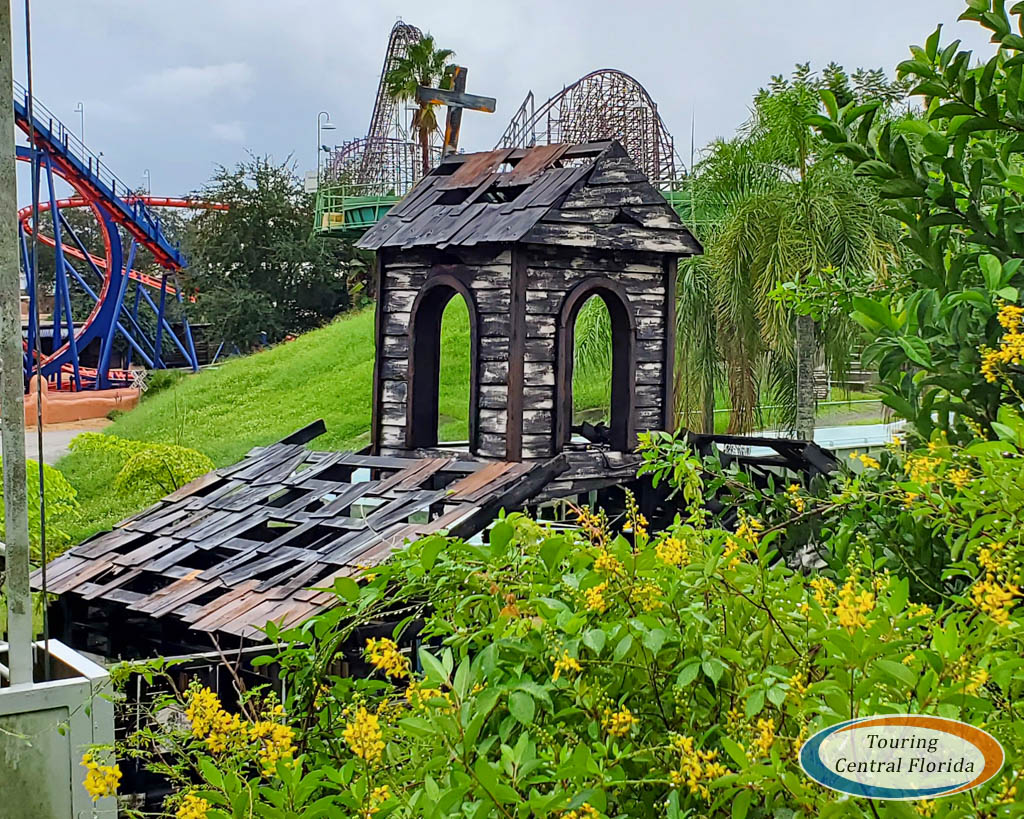 See everything we know so far on this year's Howl-O-Scream in our recent article.




---
Walking Around
Since the park reopened in June, things have definitely felt a bit different in the park. From the mandatory face coverings to social distancing markers in queues and at animal habitats, it takes a bit of adjusting and paying attention. But it's great to have the option of spending some time at a place so many enjoy.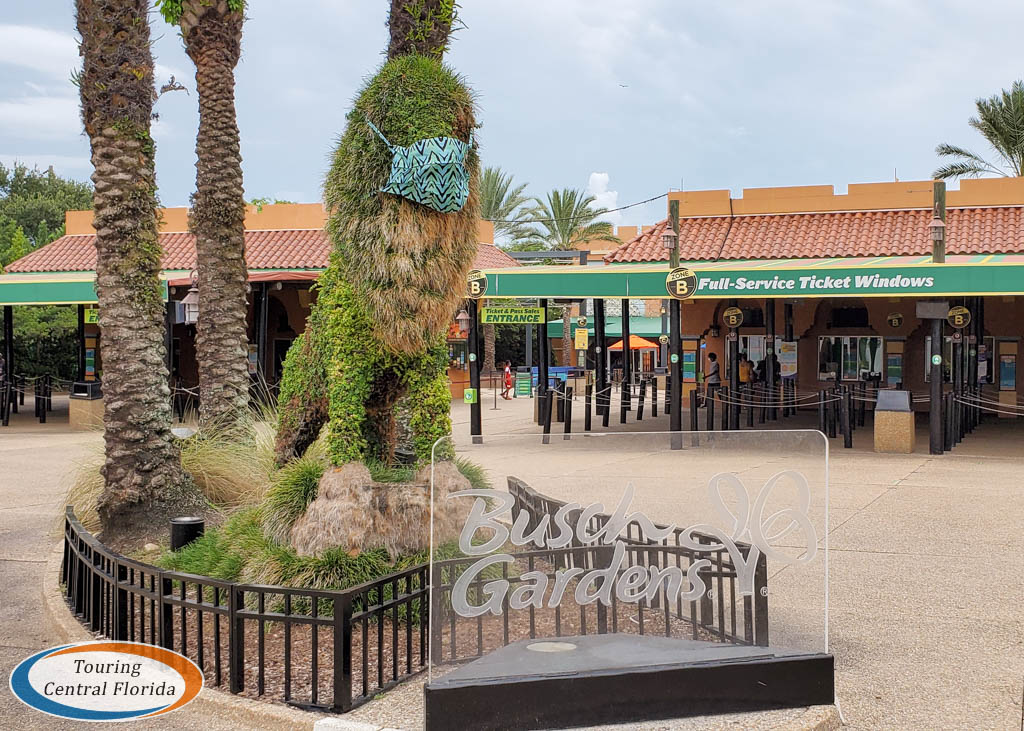 Not surprisingly, the park is rarely crowded these days. Saturdays are still the busiest days, and can almost feel like a "normal" day in terms of crowd levels. (See our crowd calendar for crowd level estimates.) Visit on a weekday and avoid the initial rush in the morning to Cheetah Hunt, and you'll likely find yourself feeling you have the park almost to yourself.
With the lower crowds means fewer things open. Many of the park's gift shops and concession stands have reduced hours or are closed altogether. It appears Moroccan Delights, the ice cream shop near the entrance, is closed for the long haul as the decals on the doors and theming in the windows have all been removed.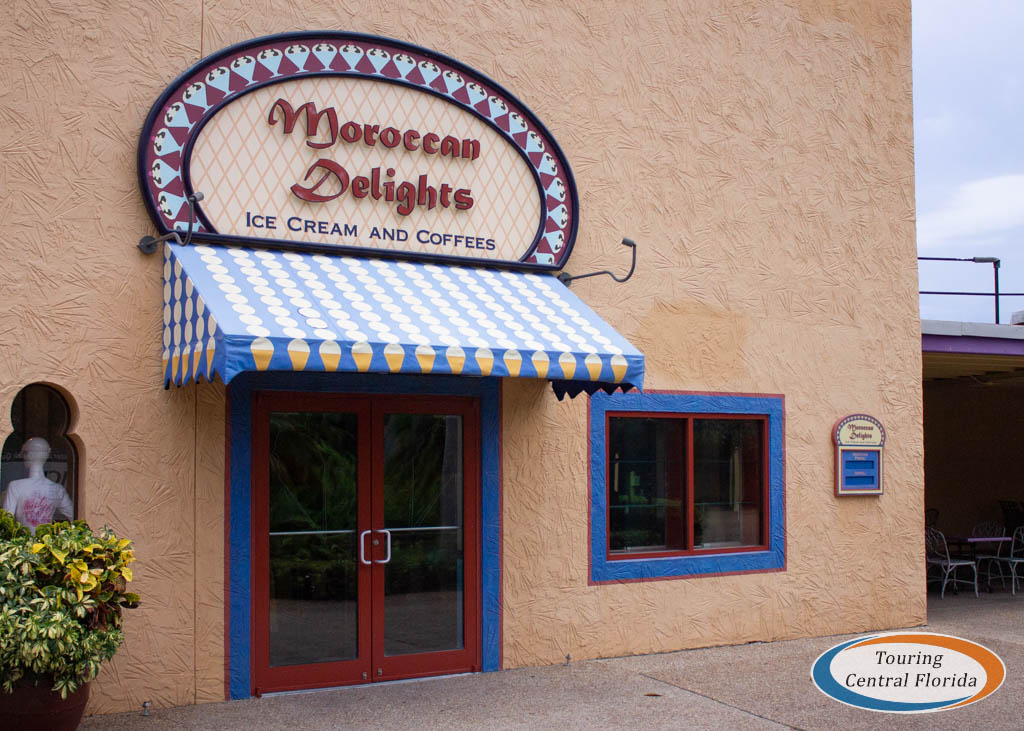 Speaking of closed, Iron Gwazi remains quiet these days. This follows the return of RMC last month to finish up work on the structure. While there is no official word from the park, it appears construction is now basically finished both on the structure and in the station and queue area. The most recent word from the company is Iron Gwazi, like other attractions in the chain that haven't opened yet this year, are now part of the 2021 lineup.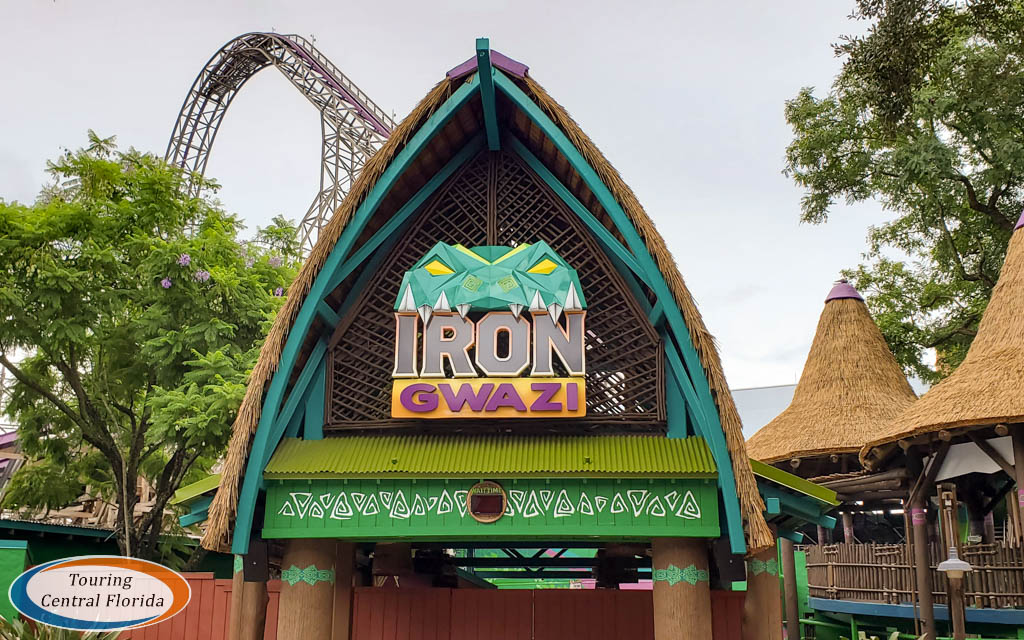 Nearby, the former Gwazi Soccer game structure is being partially reused for a new game – Gwazi Blocks.
---
For the latest on Busch Gardens Tampa and other theme parks, attractions, and more across the region, be sure to follow Touring Central Florida on twitter @androckb & @TourCentralFL, and like our Facebook page.