Today, Busch Gardens Tampa Bay announced that its annual, premier Halloween event Howl-O-Scream will return this fall for its 21st season. The creative production team has been consulting with medical experts and has modified this year's event content with a focus on open-air scare zones and entertainment, as well as enhanced health and safety measures while staying true to the core of this fan-favorite experience.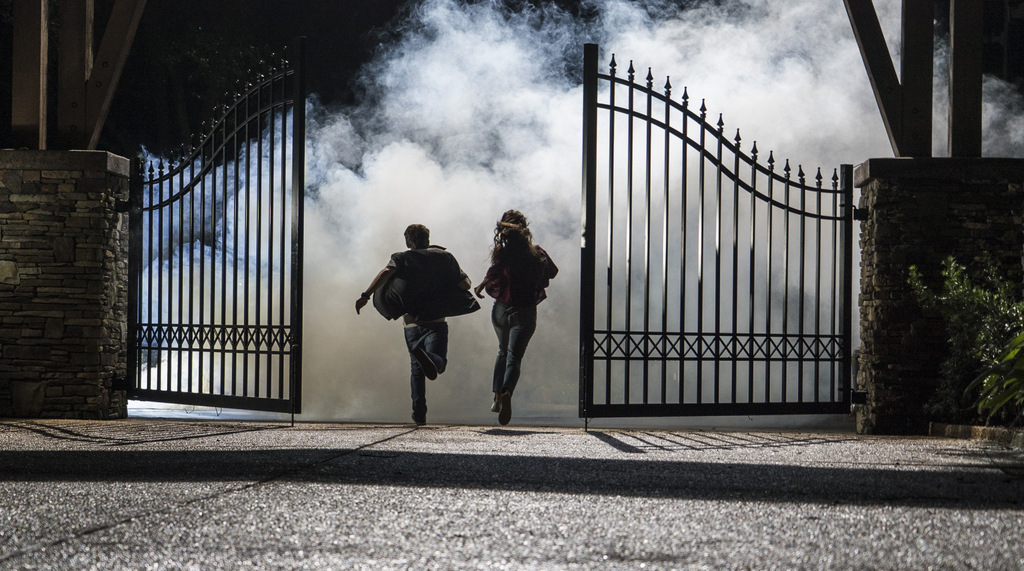 With significantly limited capacity to create plenty of open space, guests will experience the heart-pounding fear of unexpected horrors including freakishly fun themed open-air scare zones throughout the 335-acre park, in addition to Busch Gardens' thrilling coasters at night. Howl-O-Scream is a separately ticketed event.
In addition to enhancing the park's already strict health and safety measures, including consulting with medical experts, face-covering requirements, and temperature screenings for all guests, park capacity will be significantly limited to create even more open space for guests to be scared, terrified, and thrilled throughout one of Florida's largest theme parks.




Dates
Howl-O-Scream 2020 will operate on a total of 18 nights this season, running each Friday, Saturday & Sunday night from September 25 through November 1, 2020. Event hours will be 7 p.m. to midnight on Fridays & Saturdays and 7 p.m. to 11 p.m. on Sundays. Guests with Howl-O-Scream tickets will be able to enter the park beginning at 5 p.m.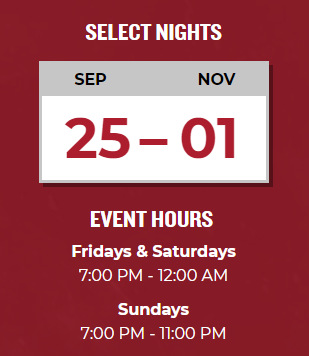 Tickets
The best price for tickets will be when purchased in advance. Prices at the gate on the night of the event will be significantly more expensive, assuming they are available at all with the limited capacity for the event.
Available now, single-night tickets are date specific & start at $29.99 each and range in price up to $44.99. Pass members & Fun Card holders should log in before purchasing to receive an additional discount of five dollars off each ticket. Visit the event's website to purchase.

The park has confirmed Florida Platinum Pass Members will NOT receive free admission the first weekend as has been the case for many years. Officially, the benefit was removed from the description of pass member perks when the new tier system rolled out in October of 2018, but the park extended the benefit again in 2019.
While Florida Platinum Pass Members will not get in for free for the first weekend of Howl-O-Scream 2020, the park has stated a new reward for Platinum members on that weekend will be announced at a later date.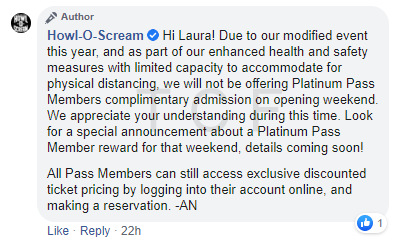 Theme
Howl-O-Scream 2020's tagline is "The Fear Is In Your Eyes," a play on the fact that with everyone wearing a face covering, your eyes will be the only real facial feature to show your emotion. Along with any potential screams behind your mask, of course.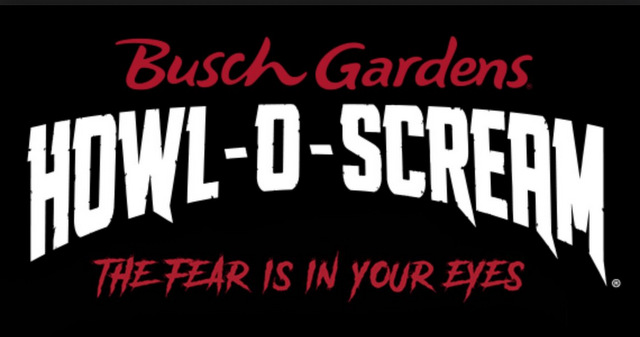 Beyond the tagline, it's likely we won't see any major cohesive theme for the event like years ago when an entire storyline was built around each Howl-O-Scream season with major icons. But it will be worth keeping an eye on the event's social media channels in the coming weeks to see what sort of marketing campaign they present.
Scare Zones
This year's Howl-O-Scream at Busch Gardens Tampa will be entirely outdoors and feature only scare zones. There will be no indoor haunted houses like in past seasons. Further details on the scare zones will be revealed in the coming weeks.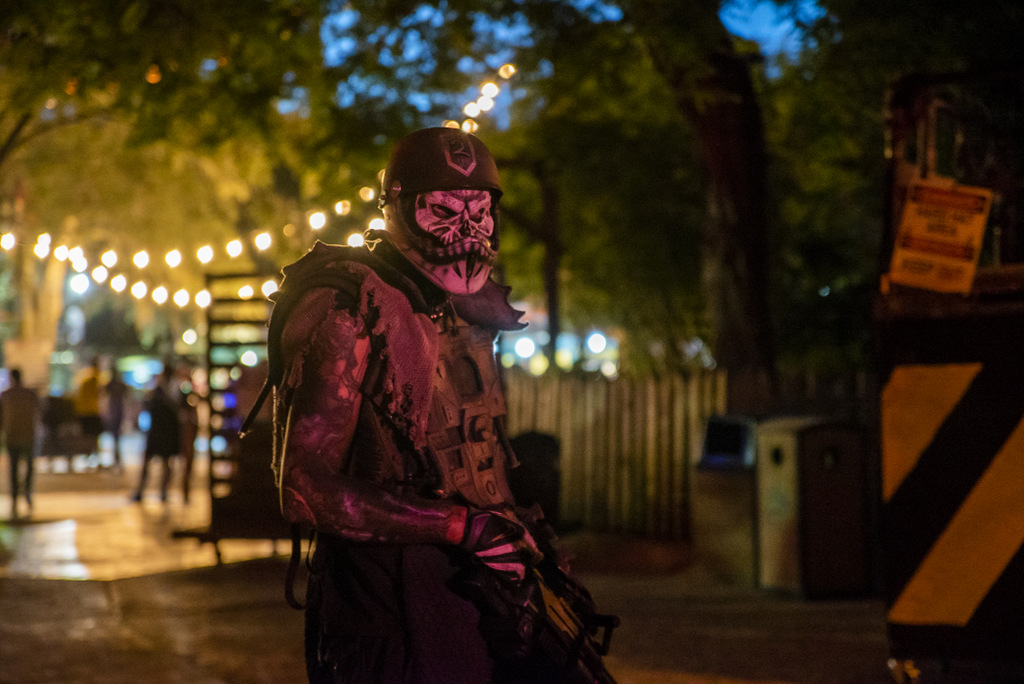 Fiends Returns
The fan-favorite Fiends show, starring Dr. Freakenstein and his frightful entourage, will take to its largest stage ever for outdoor performances on the Festival Field Stage. Bench seating will be arranged in a physically distant manner to ensure there is plenty of space for a limited number of guests to enjoy each performance.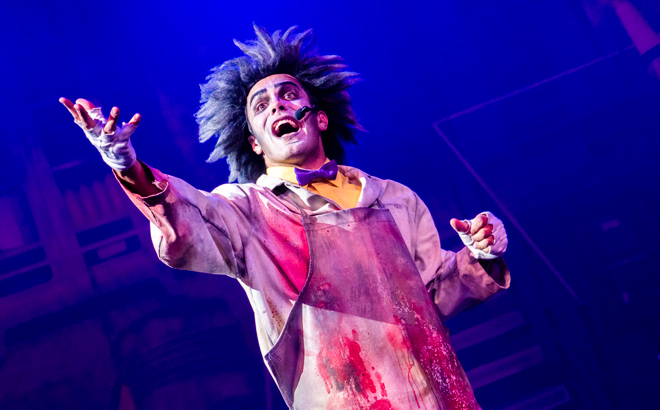 Additional Details
Today's announcement from the park only includes the basics for this year's event. Expect to see additional details released in the coming weeks, including news on the scare zones, if there will be any upgrade options, tours, etc.




Auditions
As an extension of the park's commitment to health and safety, the annual recruitment of scare actors has also transformed for 2020. New applicants interested in performing for Howl-O-Scream can virtually audition for a number of frightful roles by submitting their application at www.buschgardensjobs.com.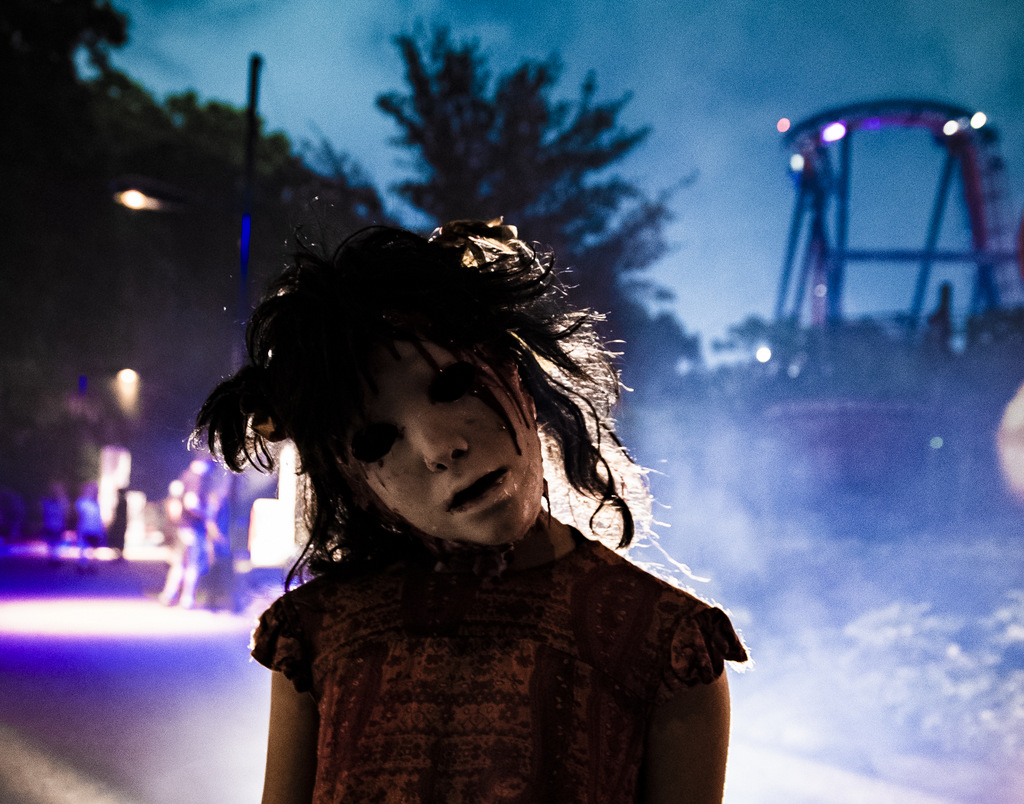 Health and Safety Measures
For general admission and special events including Howl-O-Scream, Busch Gardens Tampa Bay is committed to the health and safety of our guests, employees, and the animals in our care. The park has worked diligently with state and local health experts, outside consultants, and attraction industry leaders to enhance our already strict health, safety, and cleanliness standards. These protocols and guidelines will be modified based on evolving industry standards and methodologies, public health, and governmental directives, and advancing scientific knowledge on the transmissibility of COVID-19.
As mentioned at the top of the article, temperature screening is required for all guests before entering the park. Face coverings are also required at all times in the park except while eating, drinking, or in a designated relaxation zone. While face coverings are required, it's important to note that costumes are NOT permitted to be worn by guests at Howl-O-Scream, so take that into consideration when decided what to wear.
Busch Gardens Tampa Bay is excited to continue to provide our guests with fun and memorable experiences while addressing important health and safety needs during this time. For detailed information about the measures that guests can expect when visiting the park, including key operational changes, visit buschgardens.com/tampa/safety.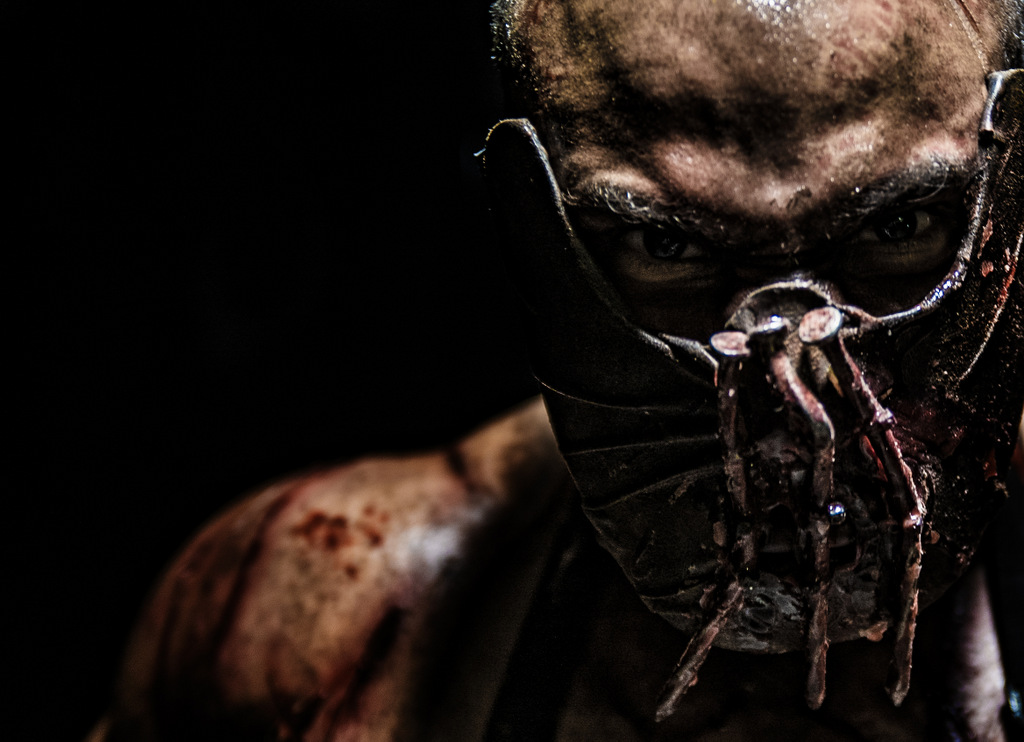 ---
Join in the conversation online with #HowlOScream. For the latest on Howl-O-Scream 2020, Busch Gardens Tampa and other theme parks, attractions, and more across the region, be sure to follow Touring Central Florida on twitter @androckb & @TourCentralFL, and like our Facebook page.