Check out our News & Notes for September 2020, with a look ahead at what's happening at SeaWorld Orlando, along with a review of some of the recent changes and news from the park. In this inaugural edition:
A look ahead at what's happening this month including special offers and attraction closures
Details on all of the events happening at the park
News from Aquatica & Discovery Cove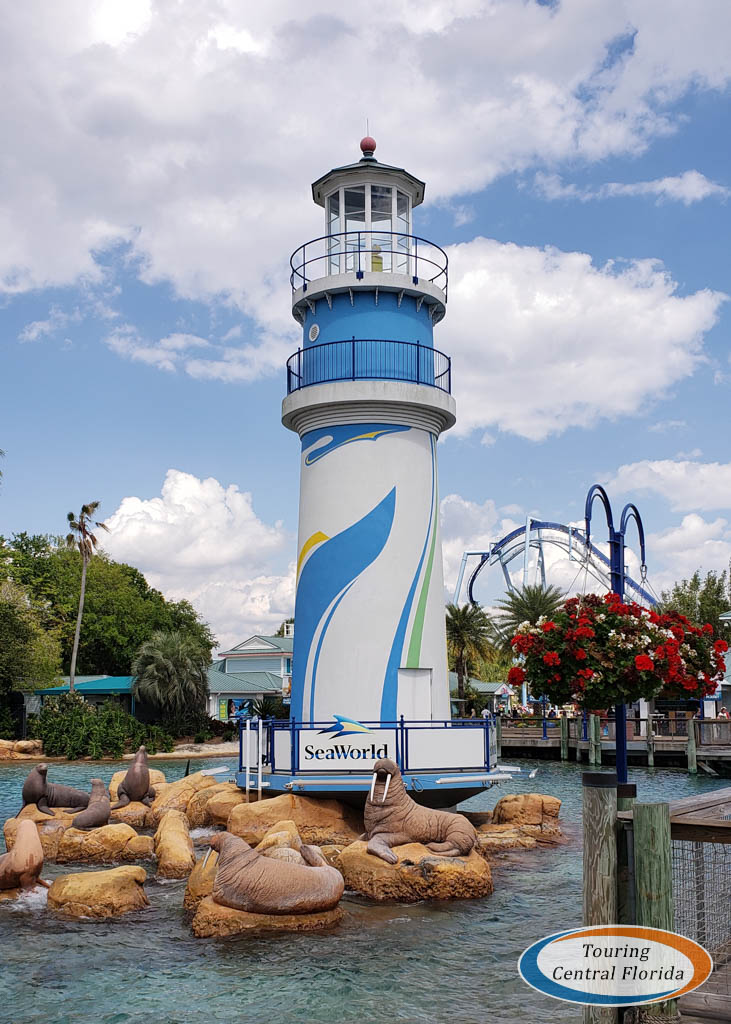 ---
Looking Ahead
Admission Offers: See our SeaWorld Orlando Special Offers page for available sales on admission. Current offers include single-day ticket discounts, the 2021 Fun Card with the rest of 2020 for free, and Free Florida Teacher Card.
Pass Member Offers: See our Seaworld Orlando Special Offers page for available pass member perks, including bonus guest ticket, three free samples for Craft Beer Fest,  and free pass member magnet available in park.
Special Events: Electric Ocean Remix wraps up this weekend. Craft Beer Festival is going on Fridays through Sundays through September 20. SeaWorld Spooktacular returns on Saturdays & Sundays beginning September 19. See more details on these events in the article below.
Scheduled Refurbishments & Closures: Since the park reopened, several attractions have remained closed due to COVID-19 related concerns, including Sky Tower, Antarctica: Empire of the Penguin, Sesame Street Party Parade, and Rosita's Harmony Hills. Wild Arctic, which was closed before COVID-19, also remains shuttered, and the Pets Ahoy show has not returned. It's important to note that while the rides are closed at Antarctica & Wild Arctic, guests are still able to visit the animal habitats at each attraction.




---
Operating Days Expanded
SeaWorld is now open seven days a week through October 5, up from just five days a week when the park reopened to guests in June. As of now, beginning October 6 the park will return to being closed on Tuesdays & Thursdays, though that is subject to change. Don't forget to make your free reservation before visiting and have it ready at the gates along with your admission.
Hours for Fridays, Saturdays & Sundays have also been extended, with closings as late as 10 p.m. Following Labor Day Weekend, the park is scheduled to close at 5 p.m. on Monday – Thursday, with extended hours on Fridays, Saturdays & Sundays until 8 p.m. through September 20.
While the park is open more days and hours overall, some reductions to individual attraction & location hours have occurred. Most notably, Kraken, Journey to Atlantis, Turtle Trek, and Stingray Lagoon are all closing earlier that the rest of the park, as early as 2 p.m. on weekdays and 6 p.m. on weekends. Shops, concessions & restaurants may also have reduced hours, especially on slower weekdays.
---
Electric Ocean Remix Wraps Up
A modified version of arguably the best summer event at the Orlando theme parks, Electric Ocean Remix returns for a final weekend leading up to Labor Day. With atmosphere entertainment, music, Sea Lions Tonite, and the fireworks finale of Light Up The Sky, guests can enjoy the summer fun into the evening on Friday, Saturday, and Sunday, September 4 – 6.
See more in our recent article on Electric Ocean Remix.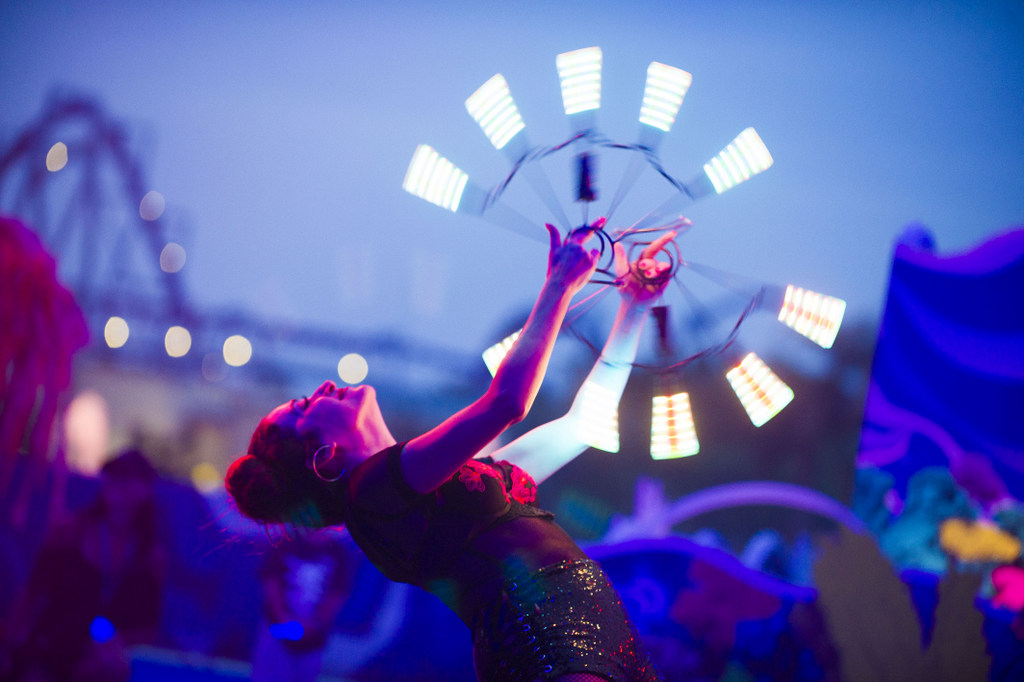 ---
Craft Beer Festival Rolls Out
Featuring a number of brews and great food options, Craft Beer Festival continues on Fridays, Saturdays, and Sundays through September 20. Booths open at 3 p.m. on Fridays, and 11:30 a.m. on Saturdays & Sundays, staying open until park closing time (weather and availability permitting).
Guests can purchase a sampler lanyard for use at any of the 18 booths, or pay as you go for individual items. And if you have leftover punches from a 2020 Seven Seas lanyard, you can use those at this event. Pass members – don't forget to grab your voucher for three free Craft Beer Festival samples – details on our SeaWorld Orlando Special Offers page.
See more on Craft Beer Festival in our recent article.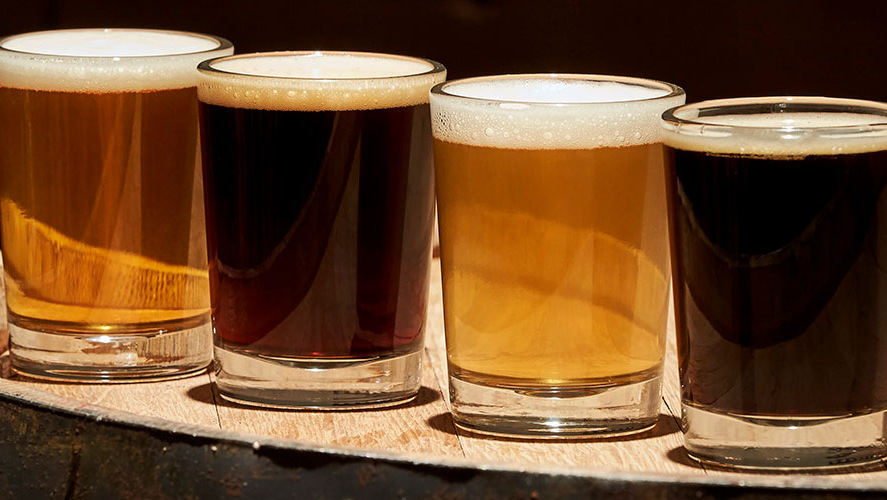 ---
SeaWorld Spooktacular Starts Soon
The fun Halloween event, SeaWorld Spooktacular, returns to the park on weekends beginning September 19 and will run through November 1. The event, included with any admission, will run from 11 a.m. to park close on Saturdays & Sundays.
Halloween Spooktacular will feature a slightly spooky (i.e. kid-friendly) trick or treat trail with free candy, and socially distant character photo opportunities. Guests may come in costume, but only children 12 or younger may wear full costume masks. Guests ages 13 and above may not wear costume masks or hoods, and no guest may enter with face paint/makeup.




---
Aquatica & Discovery Cove News
Like SeaWorld Orlando, Aquatica is also now operating seven days a week through October 4, before returning to being closed on Mondays & Wednesdays (schedule always subject to change). The hours range from 10:30 a.m. to 5 p.m. on most weekdays and 9 a.m. to 7 p.m. on Saturdays. Check the park's calendar prior to your visit for the most up to date information, as it can change with little notice due to inclement weather.
Aquatica Pass Members have two special offers in September – a bonus free guest ticket and a voucher for a free meal. Both offers are valid for one redemption each for Aquatica Bronze, Silver & Gold pass members, and Florida Platinum pass members. Log in to your Aquatica pass member account to redeem the offers and for further details.
Over at Discovery Cove, Florida residents can save 20% and get a free Premium Drink Package upgrade on new bookings for visits through December 31, 2021. The special offer needs to be booked by September 7, 2020 and includes the ability to shift reservation dates up to 48 hours before your visit, or free cancellation with a full refund up to 30 days before your visit. Update: Offer extended through September 13, 2020.
Also at Discovery Cove, the Shark Swim Program has returned. Along with learning more about sharks, guests will have the opportunity to free swim with several species in the Grand Reef. The experience can be added to either the regular Day Resort or Signature Dolphin Swim packages for $129 per person.
---
See other recent articles on SeaWorld Orlando by clicking here. For the latest on SeaWorld Orlando and other theme parks, attractions, and more across the region, be sure to follow Touring Central Florida on twitter @androckb & @TourCentralFL, and like our Facebook page.