Each November in Orlando, the International Association of Amusement Parks and Attractions (IAAPA) holds an enormous exposition at the Orange County Convention Center. Tens of thousands of industry professionals walk the miles of aisles to see the latest in products and services from over 1,000 different exhibitors.
Theme parks and attraction manufacturers often use the IAAPA Expo to reveal projects, including lead cars for roller coasters set to debut in the next year. IAAPA Expo 2019 saw several such reveals, the most anticipated of which was from Busch Gardens Tampa Bay & Rocky Mountain Construction (RMC) for the new Iron Gwazi roller coaster.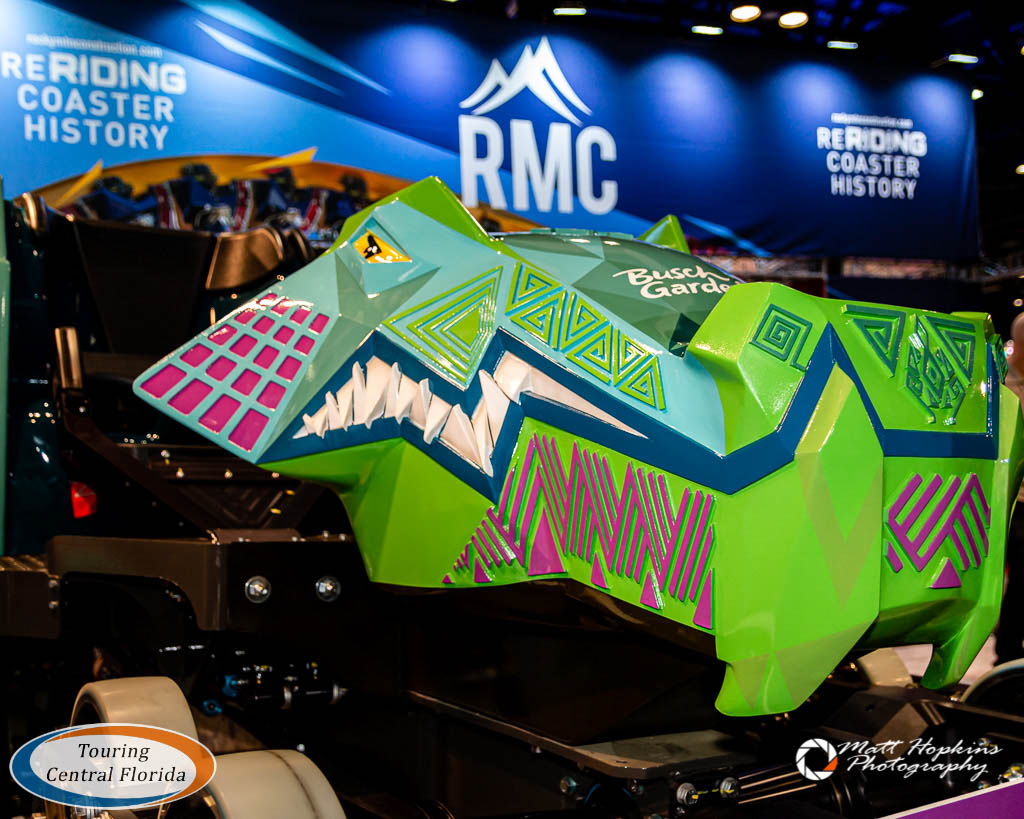 Sister park SeaWorld Orlando also revealed a car for Ice Breaker, the Premier Rides roller coaster currently under construction.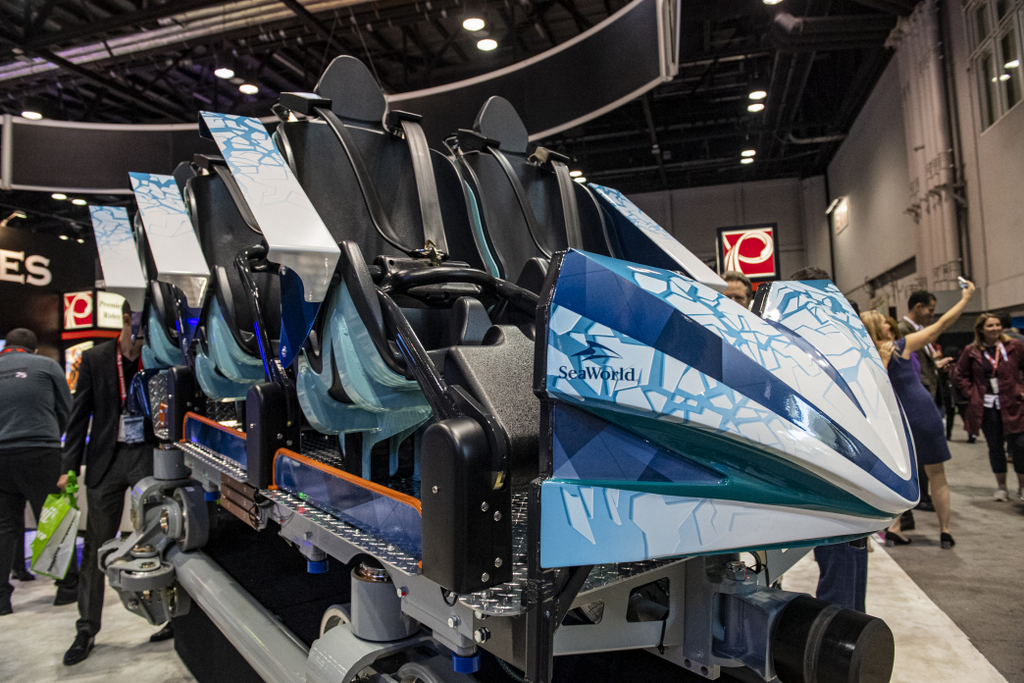 Other SeaWorld & Busch Gardens parks also used the IAAPA Expo to showcase new roller coaster vehicles, including the Texas Stingray in San Antonio and Pantheon in Williamsburg.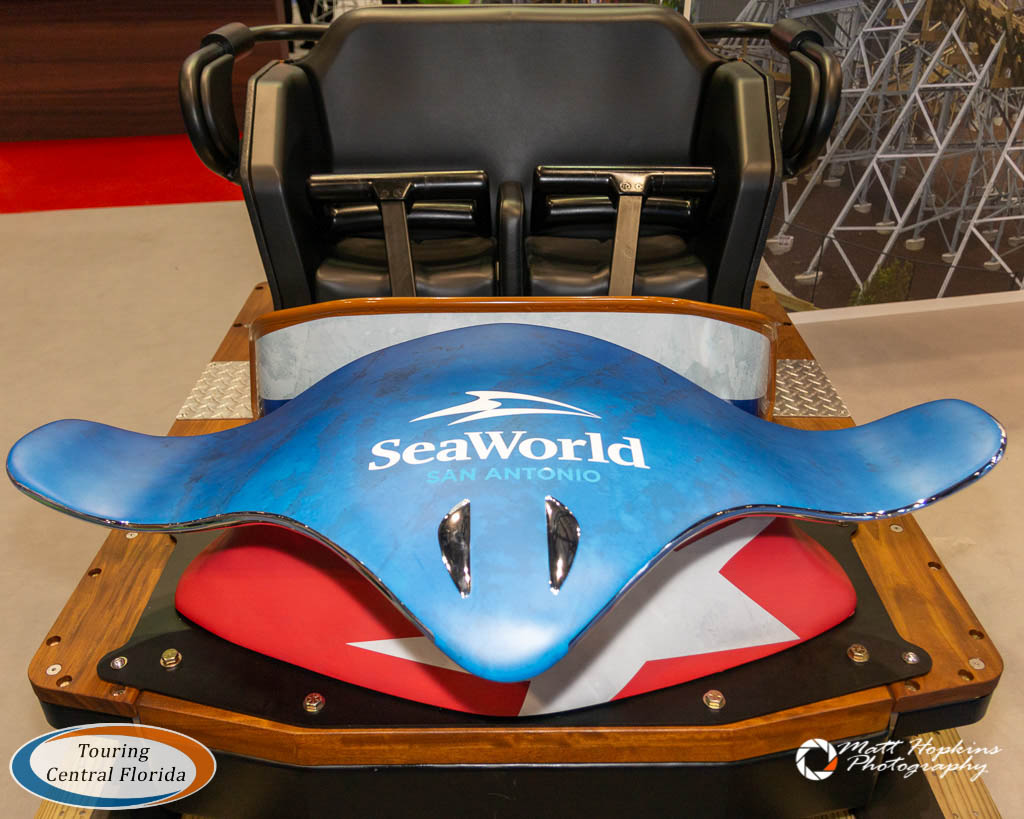 While not a theme park operator, Carnival Cruise Line partnered with Mauer to reveal their new roller coaster at sea – Bolt. "Chief Fun Officer" Shaquille O'Neal was even on hand for the event.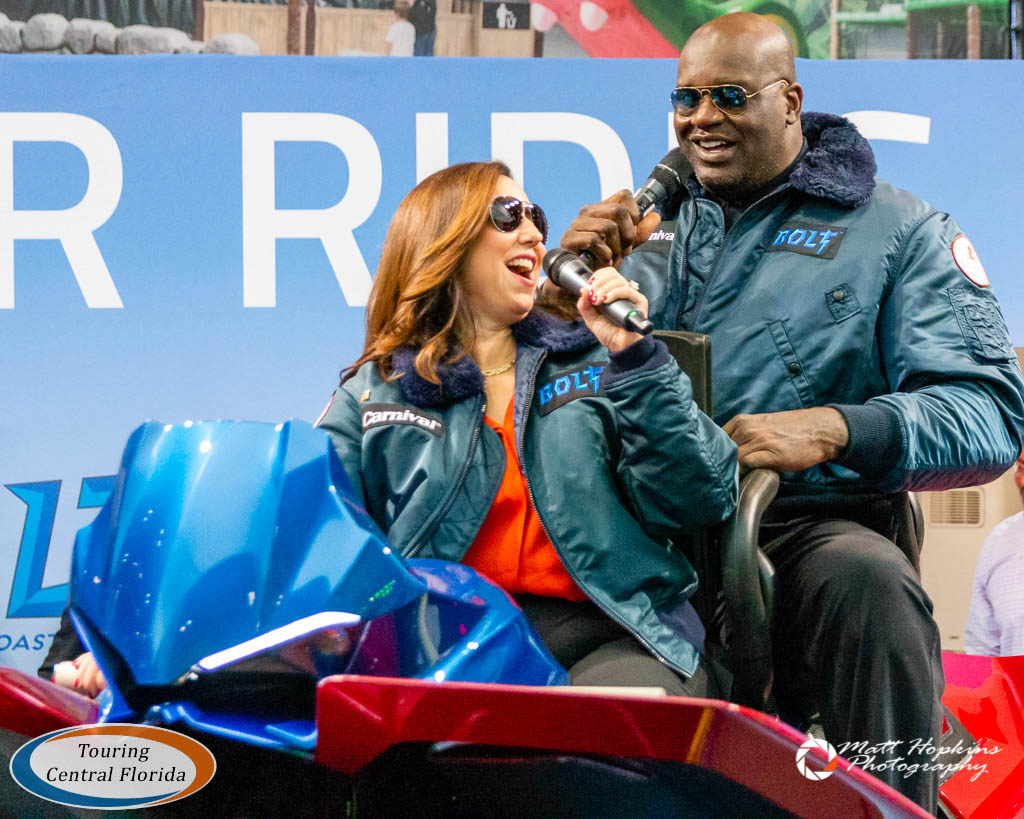 See more of the ride vehicle reveals in our article from this past November.




Other ride manufacturers and theme parks also showed off some of the attractions & ride vehicles from recent projects.
Beyond the big ride and roller coaster manufacturers are hundreds of other exhibitors offering all sorts of products and services related to the industry. From companies showcasing the latest and greatest high-tech attractions to smaller, family-owned businesses exhibiting for the first time, it's amazing just how many different organizations it takes to put together the whole theme park experience for each guest.
Food is certainly one of those things beyond the rides at the IAAPA Expo each year. We spoke with first-time exhibitors Brian Krider & Scott Jones, co-founders of Ben's Soft Pretzels, about their experience.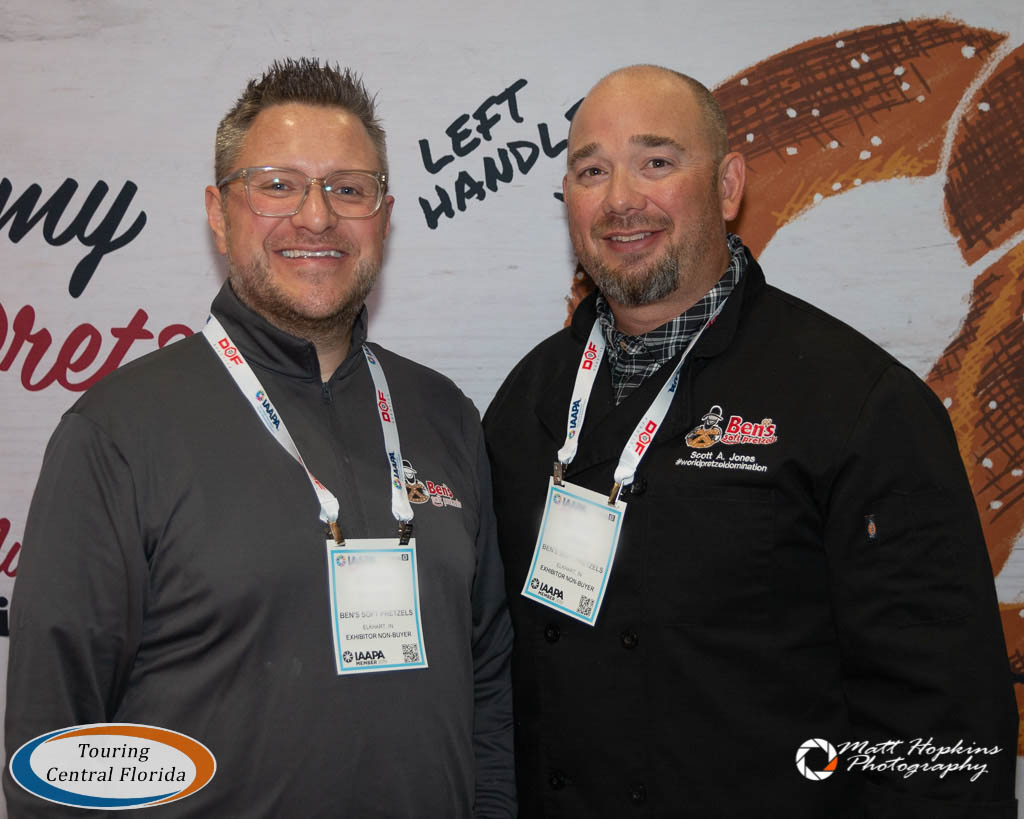 They explained they didn't really understand the enormity of the event until several people asked them at a smaller show for water park operators if they would be at IAAPA Expo 2019. By the time we stopped by to chat and sample one of their delicious Amish-inspired soft pretzels, they had made a number of connections with potential customers. Judging by the line that seemed to always extend from their booth, it everyone who stopped by enjoyed what they had to offer.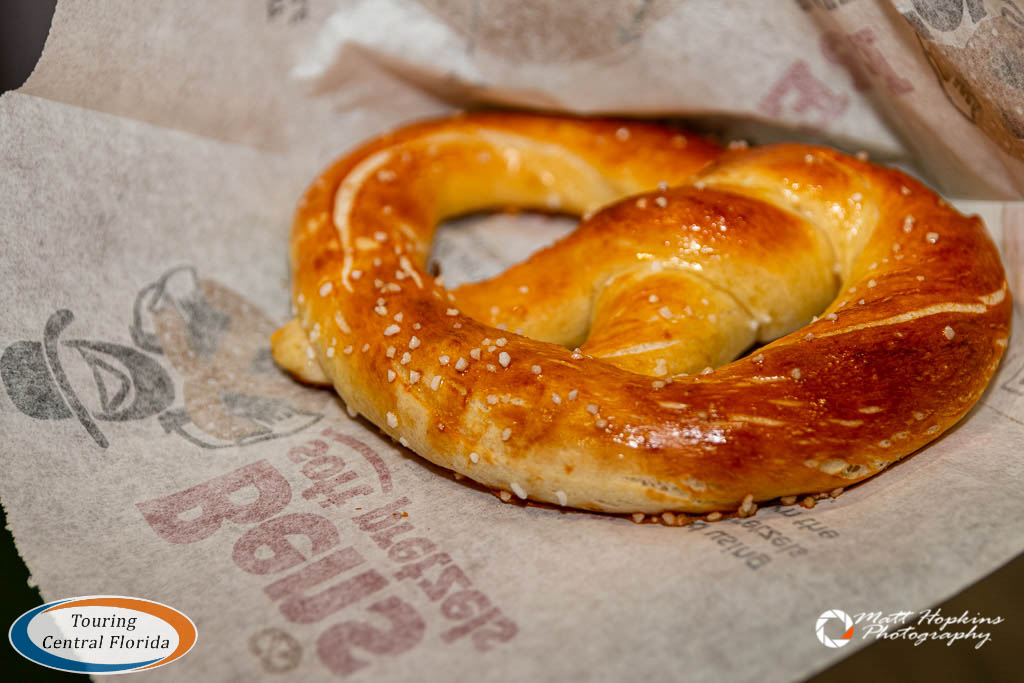 Edible cookie dough has certainly been a trend in recent years, and Big Dipper Cookie Dough Co. was also a first-time exhibitor at the IAAPA Expo. Standing out among all of the exhibitors is no easy task, but owner Austin Groesser made quite the impression with his suit. Along with presenting his product to potential park & family entertainment center buyers, he also told us he was in talks with a few grocery store chains about carrying his company's edible cookie dough.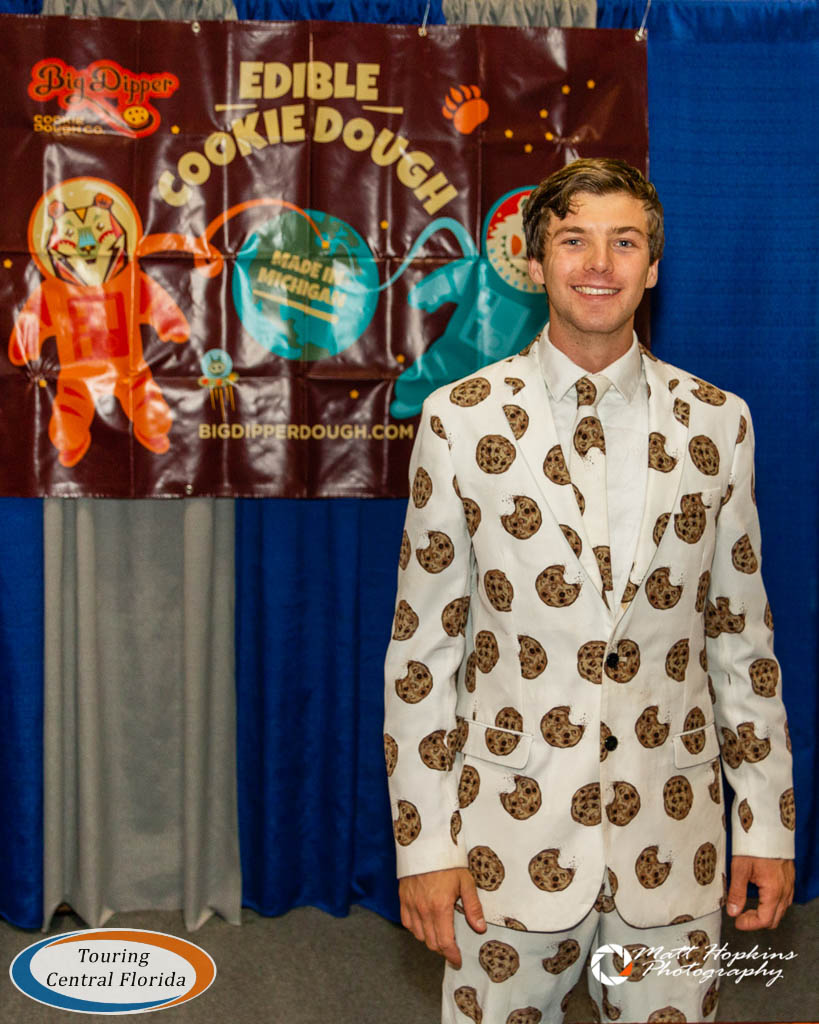 The folks at Margaritaville Ice Cream were sampling their products as well, reminding us even if it wasn't 5 o'clock, their treats could still be enjoyed since they don't contain any alcohol.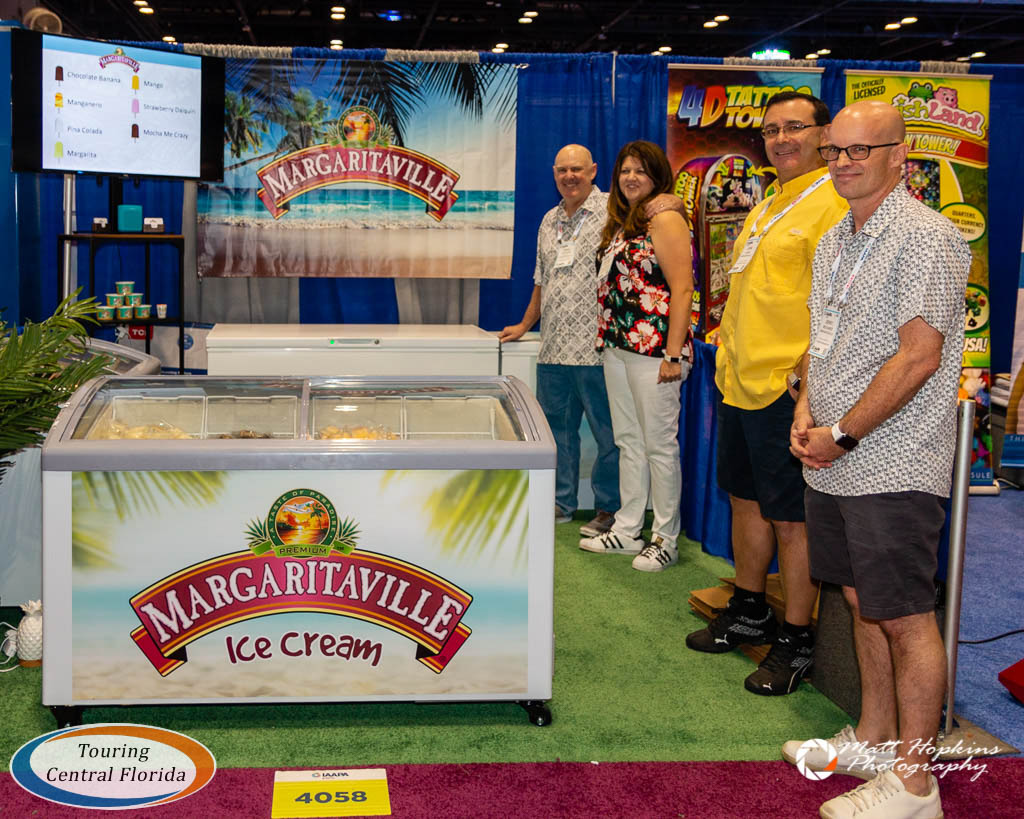 There were a number of exhibitors with animatronic dinosaurs at IAAPA Expo 2019, but we think the best looking ones were from Megalodon Creations. They had the most realistic look and movement.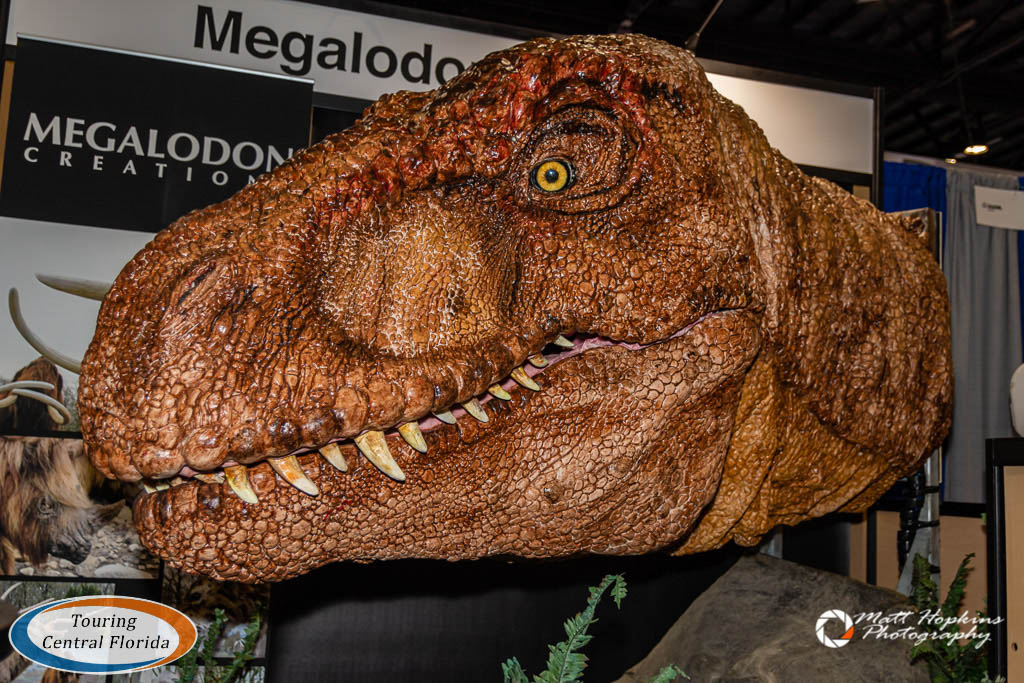 Virtual reality has been a common theme among exhibitors in recent years, being presented in a number of ways from small, portable headsets to highly immersive attractions that guests can ride.
There's no limit to what you might see at an IAAPA Expo, from small models of roller coasters & products like reusable cups to full-size race cars and huge pieces of theming work. The sights, sounds, and even tastes of the expo are all part of the experience for attendees.
It's important to remember that the IAAPA Expo is serious business for buyers looking for the right product or service for their own organization. But it can also be fun when trying things out to make that decision. It's not only kids who get in on the action, as adults in business attire also often give things a test at the expo.
Registration is open for this year's IAAPA Expo, to be held November 16 through 20, 2020. If this year will be your first attending the expo, be sure to check out our guide for attendees.




---
For more news on theme parks, attractions, and more across the region, be sure to follow Touring Central Florida on twitter @androckb & @TourCentralFL, and like our Facebook page.