Following guidance from state and public health officials, the American Victory Ship and Museum will reopen to the general public on Friday, May 8. The ship will strictly observe new procedures and safeguards to provide a healthy and safe venue for guests, staff members, and volunteers. After fine-tuning operations to ensure a safe experience, the ship's staff and Board of Trustees are excited to reopen its doors.
"We closed our hatches to the public almost two months ago in support of our elected leaders and our community and now we're excited to be reopening again with an equal measure of support," said Bill Kuzmick, President of the American Victory Ship.  "Our crew has done a phenomenal job of creating a safe and sanitary shipboard environment that allows for social distancing and plenty of hand washing and sanitizing stations.  People need a little break right now and we are excited to be able to offer that to them!"
Interactive exhibits are restricted at this time, and capacity will be limited throughout the day. Groups will be limited in size to 8 at a time.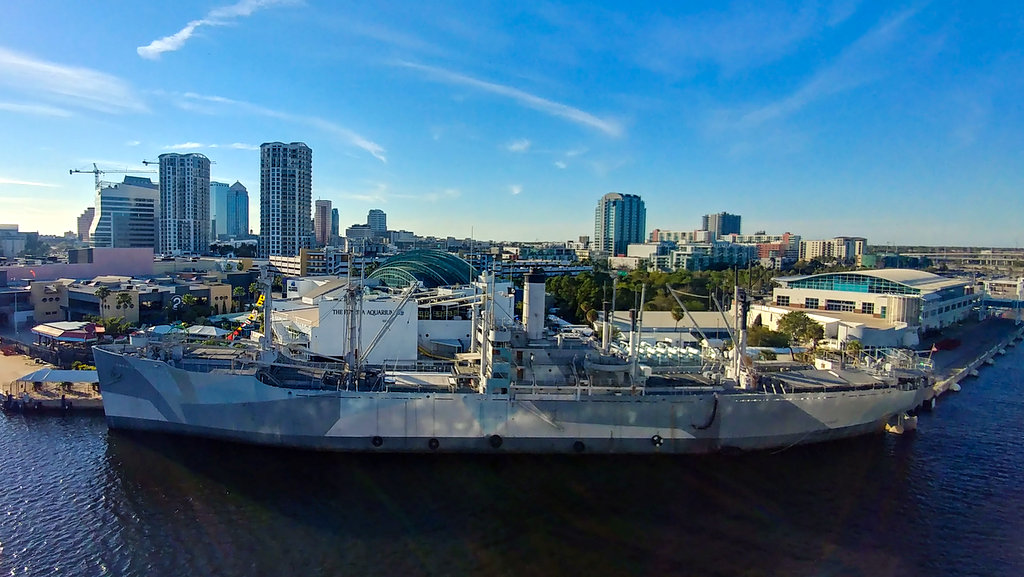 "Reconnecting with our community is critical right now, and we're proud to offer a safe space where visitors can explore a living and breathing WWII ship and museum," said Thomas Procopio, The American Victory Ship Operations Manager. "Spacious cargo holds and unique open air-spaces allow for proper adherence to these new guidelines, and we encourage guests to be responsible and continue looking out for one another."
Normal daily hours will resume Friday at 10 am and end at 5 pm, and the ship will monitor hours of operation moving forward. Please check the ship's website for additional daily hours.
"The ship has seen a lot in her 75 years of service, and while this is very different, she answered the call again," Kuzmick said. "We've got a proud volunteer crew, many of whom are veterans themselves, and it's certainly not lost on them that our reopening coincides with the 75th Anniversary of WWII's VE Day (Victory in Europe Day). I hope we can offer a similar sense of camaraderie and esprit de corps as we start to normalize."




Dedicated volunteers keep the ship afloat year-round, many of whom have served in the military.
"It's an operational ship and we had quite a lot to accomplish with a very limited crew", said Philip Luoma, Army veteran and American Victory Ship volunteer. "We took what was a bad situation and tried to make the most of it by working on some long-delayed projects, and I'm proud to have been able to represent those volunteers who couldn't be here."
---
For the latest on theme parks, attractions, and more across the region, be sure to follow Touring Central Florida on twitter @androckb & @TourCentralFL, and like our Facebook page.