At SeaWorld Orlando's Inside Look, guests that visit on May 11, 12, 18 and 19 can go behind the scenes, hear and see firsthand what goes into providing world-class animal care from the people who do it every day.  This special event will feature 6 unique, entirely behind-the-scenes locations, 5 of which have never been accessible to guests– not even through our exclusive VIP tour programs or our incredible week-long SeaWorld Camps – before this event.  Guests are invited to visit all 6 locations, collecting stamps to earn an exclusive Expert Explorer's Pin.  Inside Look tours are available at each location at various times throughout the day.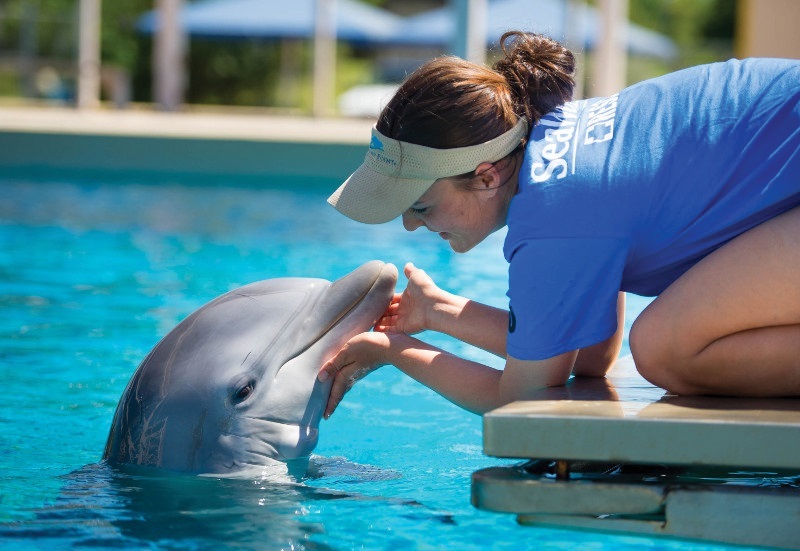 May Inside Look Special Presentations:
A Conversation with Jon Peterson, SeaWorld Orlando's Senior Leader of Zoological and Curator of Rescue Operations (May 11-12)
Join SeaWorld's Jon Peterson for an in-depth conversation about field-based rescue operations and the care of countless rescued animals.  Jon's leadership expertise in animal care, transport and rescue is highly regarded worldwide in the animal rescue and rehabilitation community. To date, SeaWorld's across the country have rescued a combined total of over 34,000 animals.
Collaborative White Shark Science, Presentation by Chris Fischer, OCEARCH Founding Chairman and Expedition Leader (May 18-19)
A recognized world leader in generating critical scientific data related to tracking (telemetry) and biological studies of keystone marine species such as great white sharks, OCEARCH shares real-time data through its OCEARCH Tracker, inspires current and future generations of explorers, scientists, and stewards of the ocean, and enables leading researchers and institutions to generate previously unattainable data.
OCEARCH captivates followers and has brought the conservation of important apex predators to the forefront. The global reach of OCEARCH and regional collaboration with researchers is changing the conversation about sharks for the better. Education initiatives by OCEARCH allow students to utilize tracking data to learn STEM skills while increasing awareness of the need for conservation of our oceanic resources. Chris will highlight key factors for their success, including a multi-disciplined data-driven approach, inclusion, collaboration and most importantly – the means to engage future generations of scientists.


May Inside Look Locations:
SeaWorld Rescue Center
This is your chance to dive deep into SeaWorld's animal rescue, health and rehabilitation programs as you tour with our team of animal care specialists. This diverse group of specialists ensures our animal residents lead their healthiest lives and provides critical and temporary care for injured wildlife, including endangered manatees and sea turtles. Sneak a peek inside our specialty rescue vehicles, visit our veterinary hospital and meet the animal care specialists, technicians and veterinary staff at the heart of SeaWorld.
Dolphin Theater
Join our animal care specialists as they introduce you to the backstage area of Dolphin Theater and share their unique perspectives on working side-by-side with bottlenose dolphins every day. This Inside Look brings you poolside to habitats not seen from guest areas and you will learn how the dolphins are cared for beyond the show experience.
Antarctica: Empire of the Penguin
Venture beyond the ice and snow of SeaWorld's penguin habitat and learn what goes into caring for these beloved birds who hail from some of the coldest environments in the world. Explore the penguin support areas and learn how we feed an entire colony of penguins, incubate eggs and, when necessary, care for and rear chicks. Then step out into the attraction and "chill-out" with our animal care specialists.
Shark Encounter
Get a topside view at Shark Encounter and unlock the mysteries of caring for the sharks and sawfish in SeaWorld's 700,000-gallon shark habitat. Observe the moving walkway used to temporarily divide the exhibit for cleaning and understand how we feed our sharks. Experience SeaWorld's sharks from a vantage very different from the guest view and hear directly from the dedicated people who care for these fascinating creatures.
Birds of Prey Rescue Center
Meet SeaWorld's Ambassador Animal team and the majestic bald eagles and falcons in their care. Watch and learn how these fascinating birds interact and train with animal care specialists every day and hear extraordinary stories of care and connection from the experts about visits to schools, events and media outlets.
Shamu Stadium
Go behind the scenes at Shamu Stadium during this first-of-its-kind backstage opportunity. Meet and hear from the dedicated animal care specialists dedicated to the health and well-being of our killer whales and rescued pilot whales.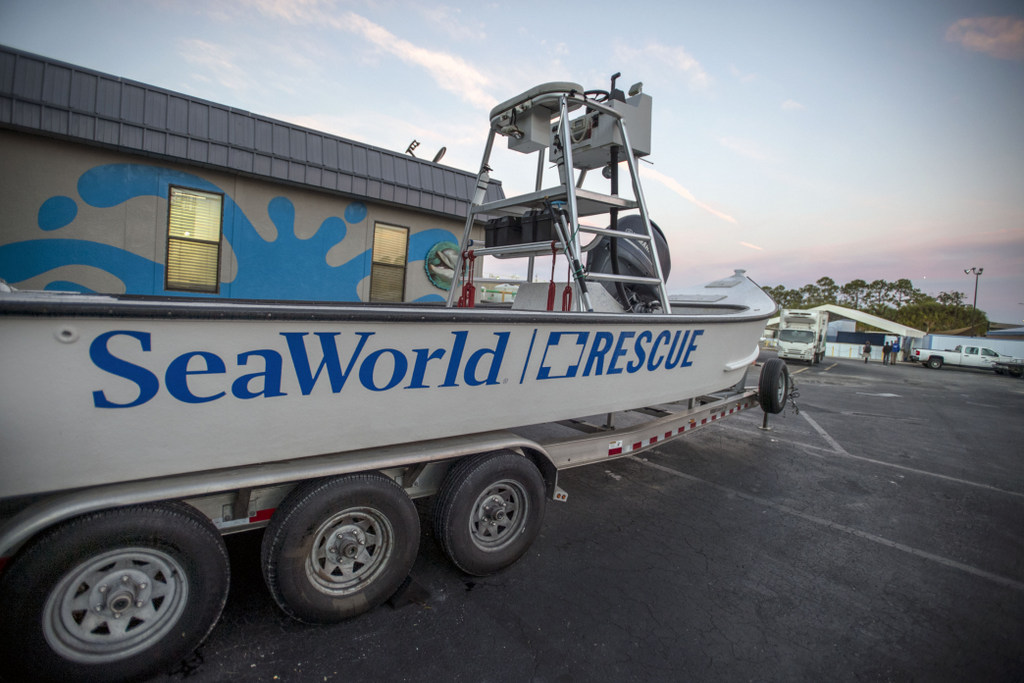 Best Way to Play
The best way to enjoy Inside Look is with a SeaWorld Annual Pass starting as low as $6.99/month plus $50 down payment, taxes and service fee. For additional behind the scenes experiences, visit SeaWorld during Inside Look event days: May 11, 12, 18 and 19 to buy one Up-Close Tour and get one Up-Close Tour free. Offer is only available at SeaWorld at the Information and Reservation Counter or Guest Services.



---
For the latest on SeaWorld Orlando and other theme parks, attractions and more across the region, be sure to follow Touring Central Florida on twitter @TourCentralFL, @androckb, @JacobTouringCe1, and give our facebook page a like.