Demolition work has begun on Gwazi, the former dueling roller coaster at Busch Gardens Tampa Bay. The wooden roller coaster has been standing but not operating (SNBO) for nearly four years.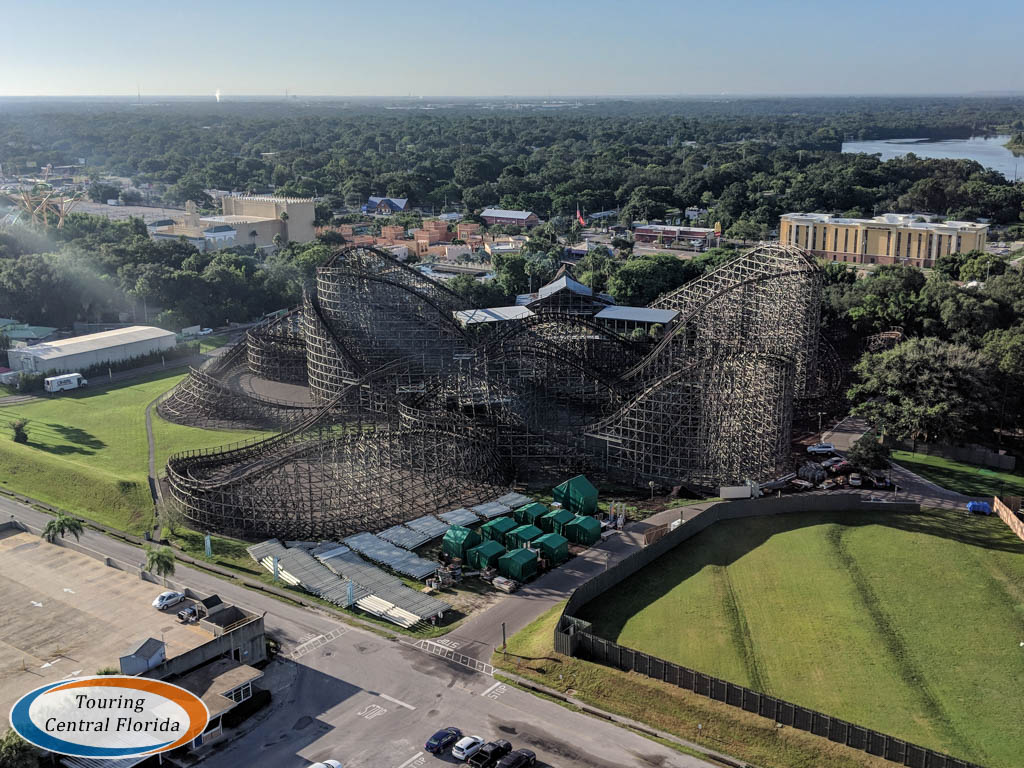 This past September, the park held an event to officially announce Tigris, a new roller coaster currently being built in the Stanleyville section of the park scheduled to open Spring 2019. During that event, park officials also teased that something would be happening with Gwazi for 2020. The announcement used words like "hybrid" and "rocky" which led most coaster enthusiasts to believe it would be revamped by Rocky Mountain Construction (RMC).




While the park has still not confirmed anything, the publicly filed permit for demolition that was originally filed in October was updated just before Christmas to show RMC would indeed be involved with the project.

Site prep work had been ongoing throughout the end of 2018. This week, demolition work began on the Gwazi structure itself. A crane has been spotted working around the site.
Today, crews were busy sawing apart pieces of Gwazi behind the Lion side lift hill, in the train shed and just outside of it (see area circled in red on Google Maps image below).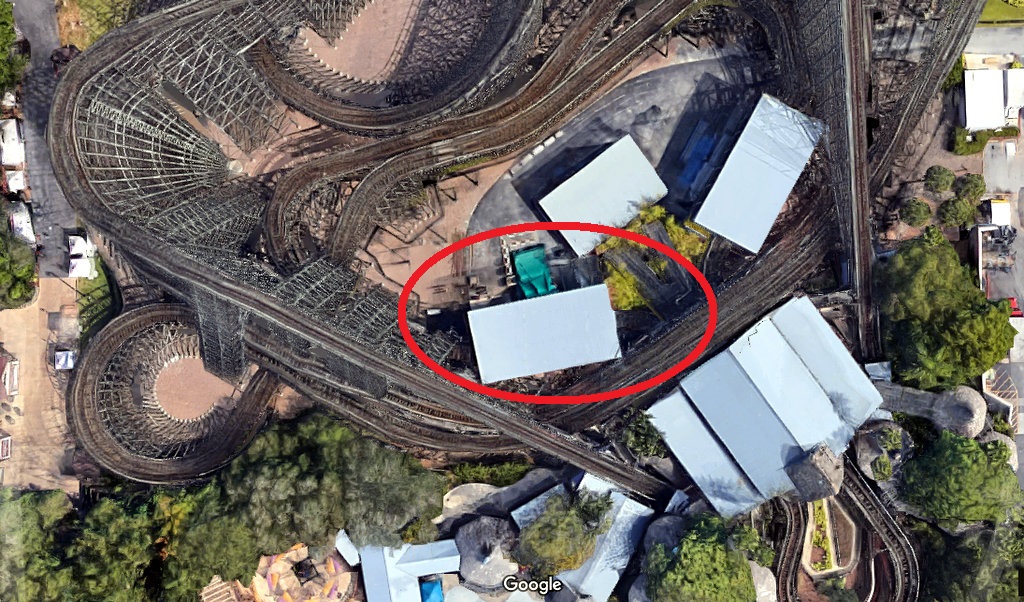 We saw several sections of what appeared to be wooden supports lifted up by the crane after being cut apart by crews on the ground.
One of the crew members we spotted was wearing a rather interesting shirt.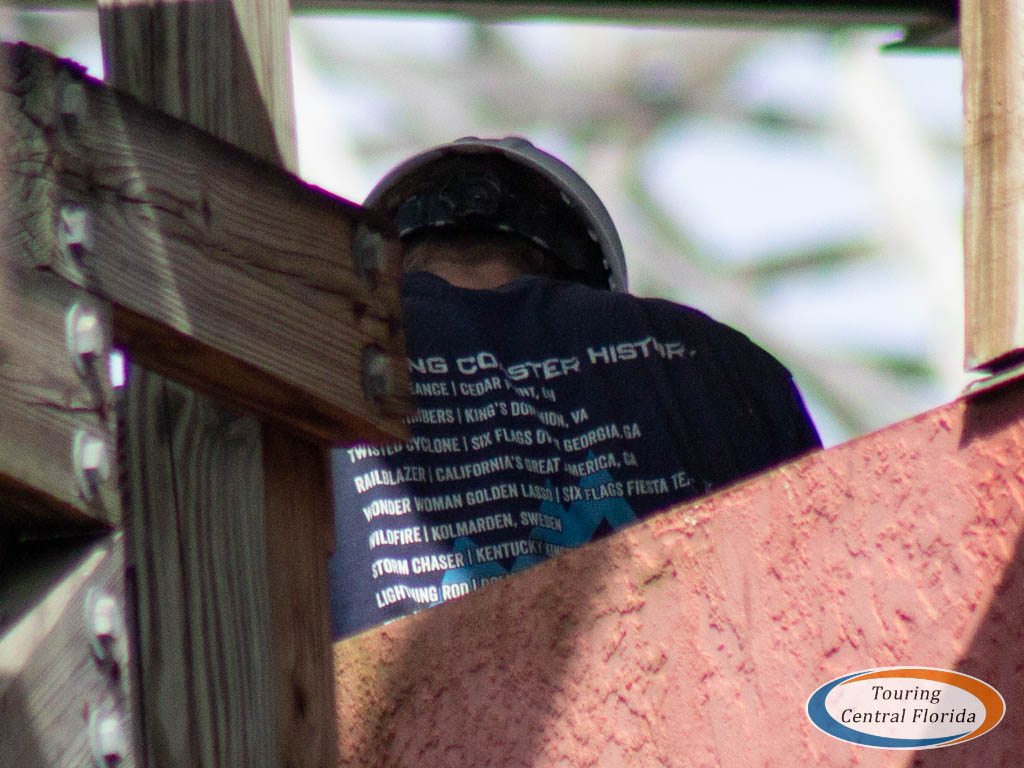 Exactly how much of the existing structure on Gwazi will be saved is unknown at this point. We'll of course be following the demolition and eventual construction progress on RMC Gwazi, so be sure to stay tuned to the site and our social media feeds (linked below) for all the latest on the project!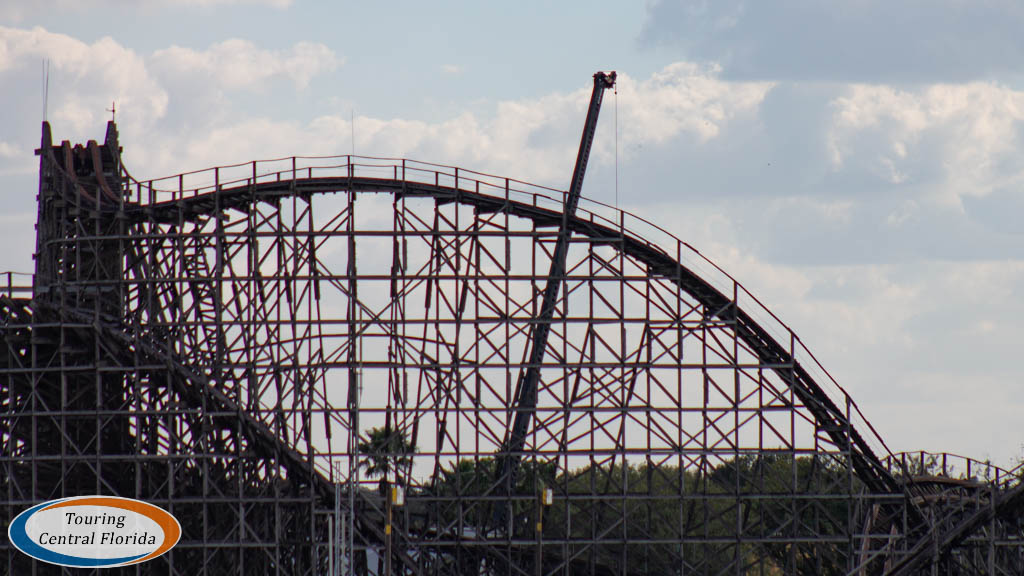 ---
Join in the conversation online with #BGTProject2020 and #RMCGwazi. For the latest on Busch Gardens Tampa and other theme parks, attractions and more across the region, be sure to follow Touring Central Florida on twitter @TourCentralFL, @androckb, @Emmet_TCF, @JacobTouringCe1, and give our facebook page a like.