According to recently filed plans called Project TTKA, LEGOLAND Florida is looking to add two new attractions to its park in Winter Haven. The publicly filed documents detail a 1.24 acre project site, with the removal of two smaller attractions and the addition of two new rides. The location of the project area is between Quest for CHI and The Dragon roller coaster.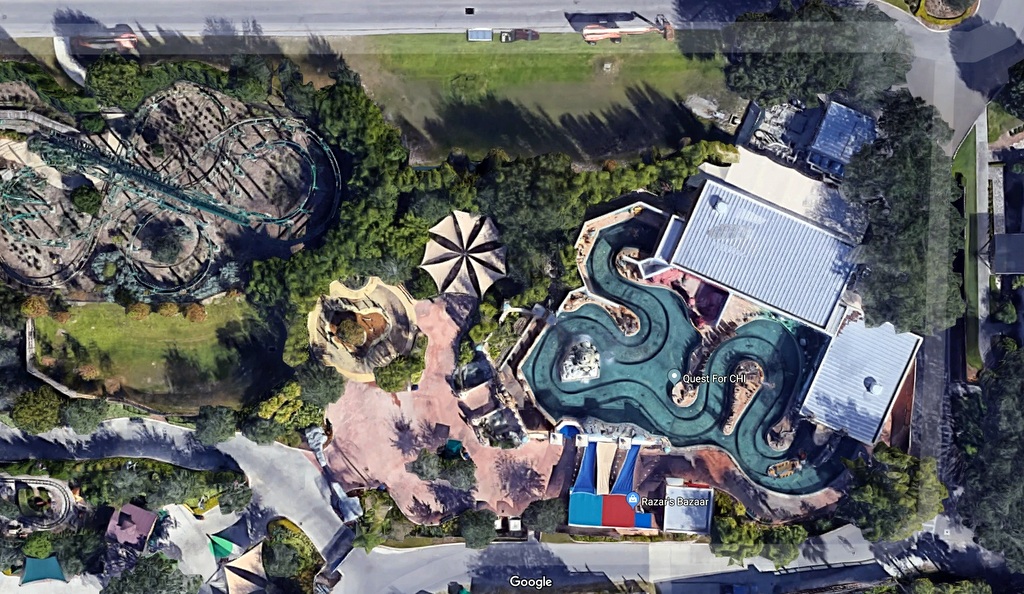 Project TTKA plans show the demolition of Cragger's Swamp water play area and the former Speedorz Arena attraction in the World of CHIMA area at the park. The pathways and landscaping in the immediate area and heading towards the Quest for CHI attraction will also be removed according to the plans.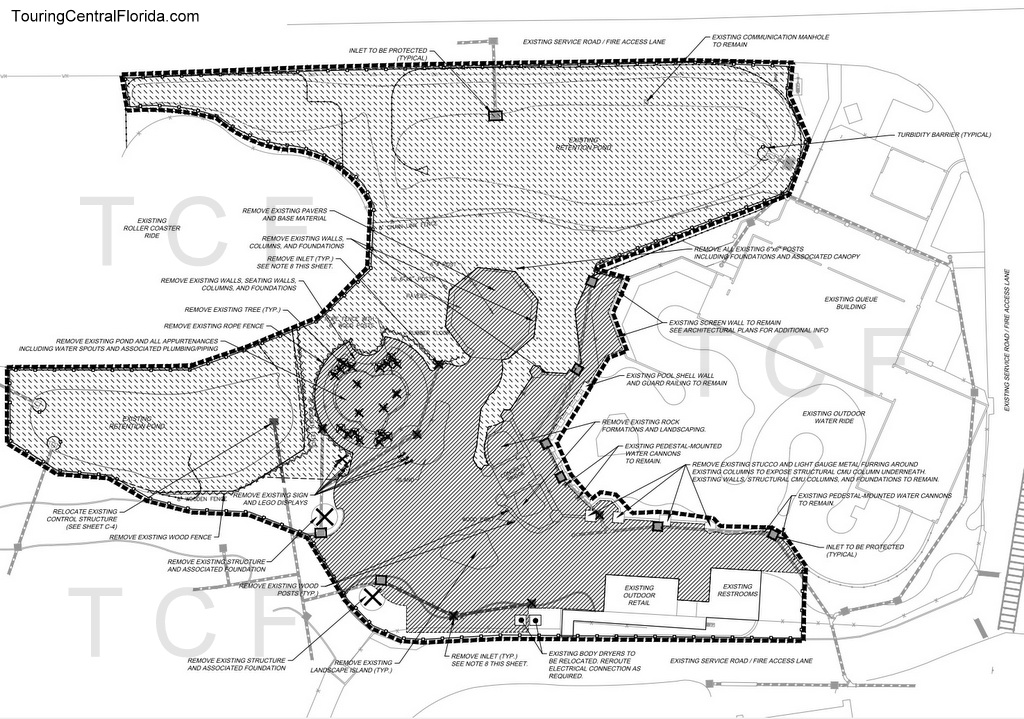 Being added to the area will be a large structure marked "New Ride Building" which will be constructed over the site of the Speedorz Arena and currently unused land behind it. The queue for the ride will be located over the current Cragger's Swamp area. A second small "New Outdoor Ride" is also marked on the plans near the pathway leading towards the LEGO Kingdoms area.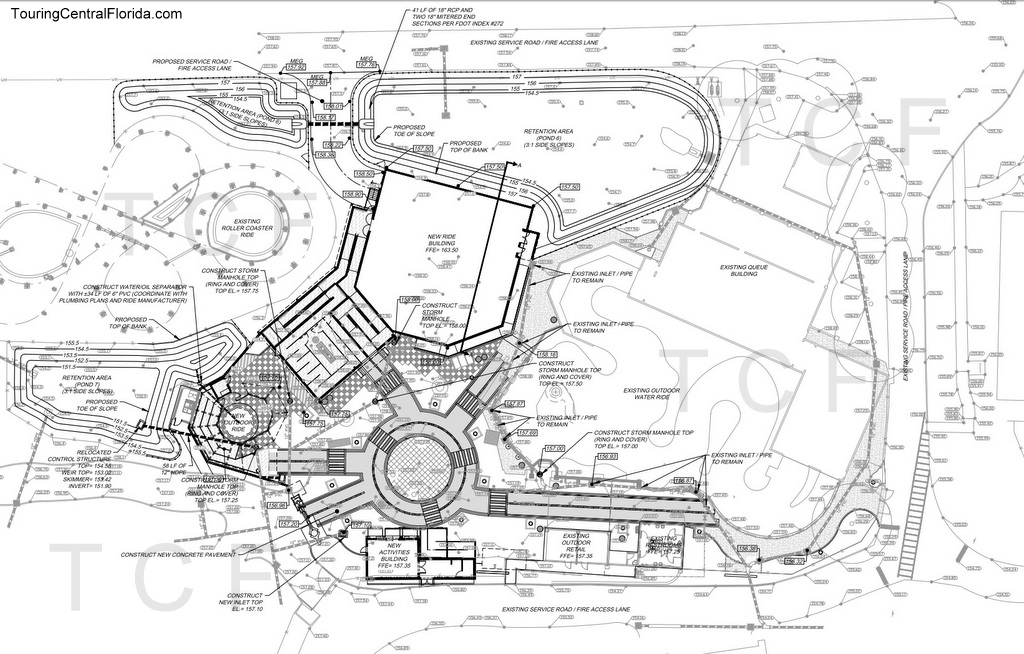 In addition to the new attractions, a "New Activities Building" is also part of the Project TTKA plans. The new layout for the pathways in the area resembles streets, with a round-about in the center.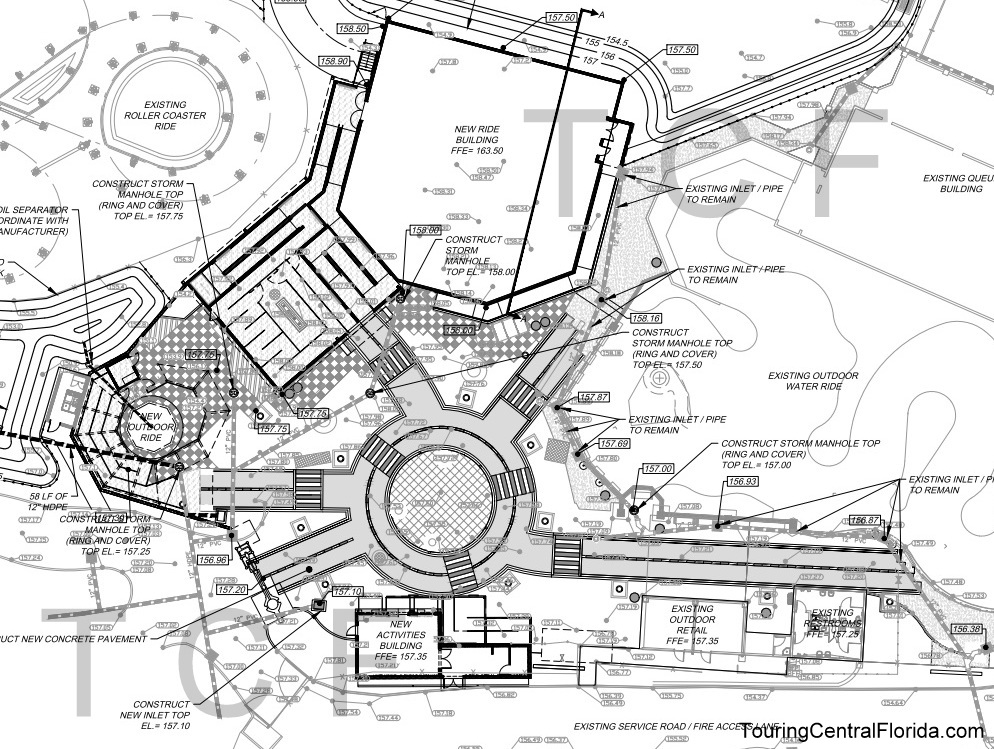 Also part of the project will be the modification of two existing retention ponds. The plans do not describe what the theme of the area will be, or what type of rides will be added. There is currently no published timeline for Project TTKA, but it's likely slated to open sometime in 2019 if plans move forward.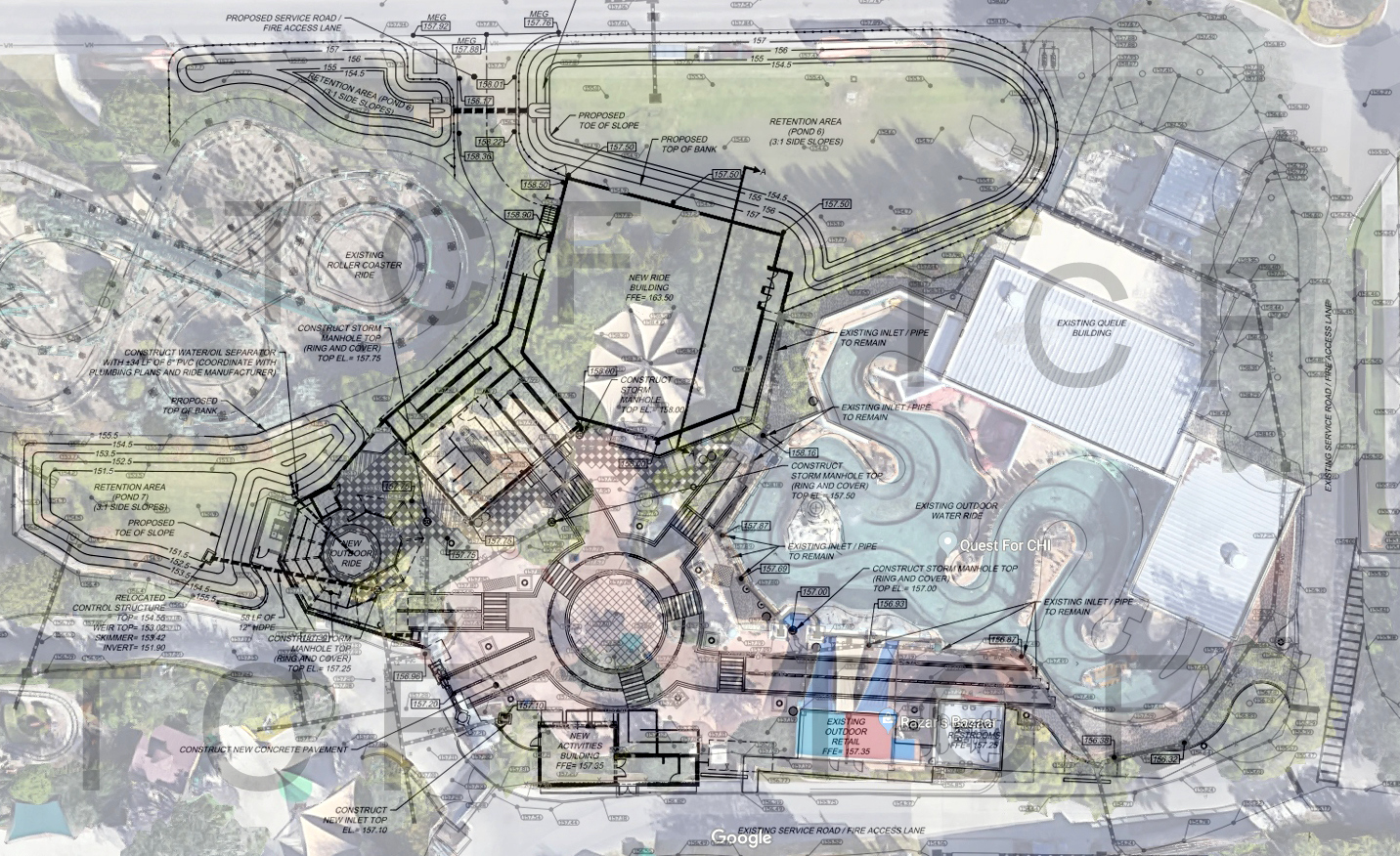 Touring Central Florida will post updates on Project TTKA as they become available.
---
For the latest on Project TTKA at LEGOLAND Florida and other theme parks, attractions and more across the region, be sure to follow Touring Central Florida on twitter @TourCentralFL & @androckb, and give our facebook page a like.