Check out the News & Notes for November and December 2017, with a look ahead at what's happening at Busch Gardens Tampa Bay, along with a review of some of the recent changes and news from the park. In this edition: Christmas Town is almost here, new concessions are coming, holiday feasts have been scheduled, and much more!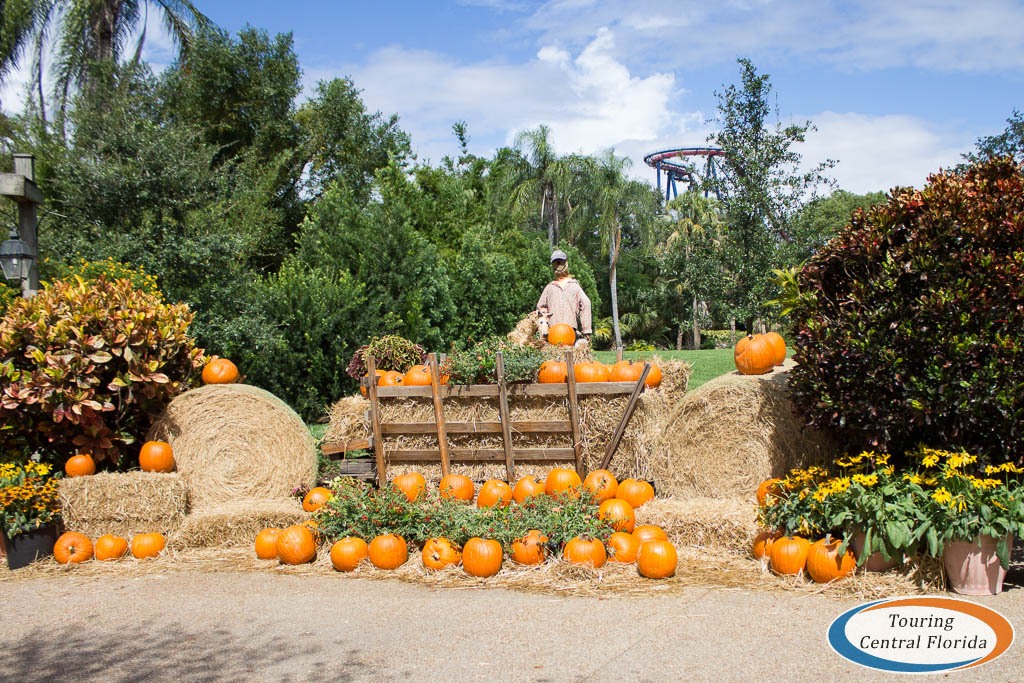 ---
Looking Ahead
Pass Member Instant Rewards: For November 2017, Pass Members can pick up a free Rudolph the Red-Nosed Reindeer shopping tote at Painted Camel Bazaar. In December, Pass Members can pick up a free commemorative ornament. Both offers are while supplies last. For more details on these and other current offers, visit the Pass Member website.
Special Events: Christmas Town takes place on select nights beginning November 19. A special Thanksgiving Day Feast will be held at Serengeti Overlook Restaurant on November 23, and another will be held on Christmas Day. Guy Harvey returns the weekend of December 16 and 17. The park will end the year with their annual New Year's Eve Celebration on December 31. For more on these events, see the details in the article below.
Scheduled Refurbishments: The carousel in Pantopia is under refurbishment through November 17. Congo River Rapids is scheduled to be closed through November 22. Wild Surge is scheduled for a refurbishment December 4 to 15. While these dates are taken directly from the park's website, they are subject to change.



---
New Concession Stands
Walls have gone up and work has begun on three new concession stands around the park. The updated concessions will replace smaller stands that were made up of mobile fixtures. See what the new stands will look like and where they're located in our exclusive article.
---
Christmas (Town) Comes Early
Kicking off earlier this season, Christmas Town returns to Busch Gardens Tampa on Sunday, November 19 and will continue on 25 select nights through December 31. The November 19 start date means the event will run all of Thanksgiving week, then returning to weekends only until mid December when it will run nightly through the end of the year. The final night New Year's Eve, will also feature a 1 a.m. closing with fireworks in Gwazi Park at midnight.
The holiday event is included in all admissions, and features dazzling light displays, meet and greets with Rudolph and Friends, a visit to Santa's House, and special entertainment, culinary treats, and merchandise across the park. New this year is the addition of a breakfast with Rudolph, and Sam the Snowman joins Rudolph and his friends in their meet and greet location in Celestial Crossing (also known as Pantopia).
---
Holiday Feasts
Serengeti Overlook Restaurant, the park's only full service eatery, will host special holiday meals on both Thanksgiving and Christmas Day. Each of the special meals feature a choice of starter and dessert delivered table-side, and an expansive buffet featuring holiday favorites.
The Thanksgiving Day Feast is $21.99 for children, and $39.99 for adults. You can view the menu and make reservations on the park's site. The Christmas Day Holiday Feast is $17.99 for children, and $32.99 for adults. You can view the menu and make reservations on the park's site. Walk-ups for both meals will be seated based on availability; pass member discounts do apply.
---
Guy Harvey Returns
Dr. Guy Harvey returns to the park on December 16 & 17, with autograph sessions and more. His visit was postponed from September due to hurricane Irma. A schedule of his appearances has not yet been released, but it's likely he'll have autograph sessions at the Xcursions gift shop and at least one special presentation in the nearby Gwazi Pavilion.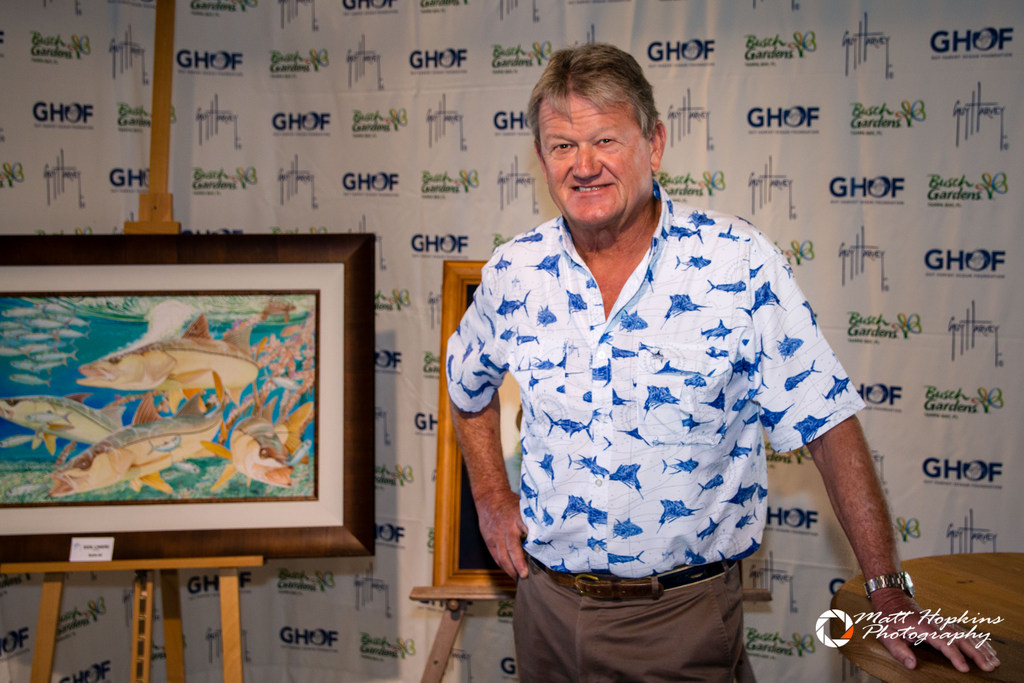 ---
Walking Around
A new topiary has been added to the Bad Boy Mowers display next to the Nairobi train station.
Congo River Rapids is undergoing its annual refurbishment. While no official timeline was given, it's possible new water blasters will be installed during the downtime. The park previously confirmed to Touring Central Florida that new ones would be installed at some point.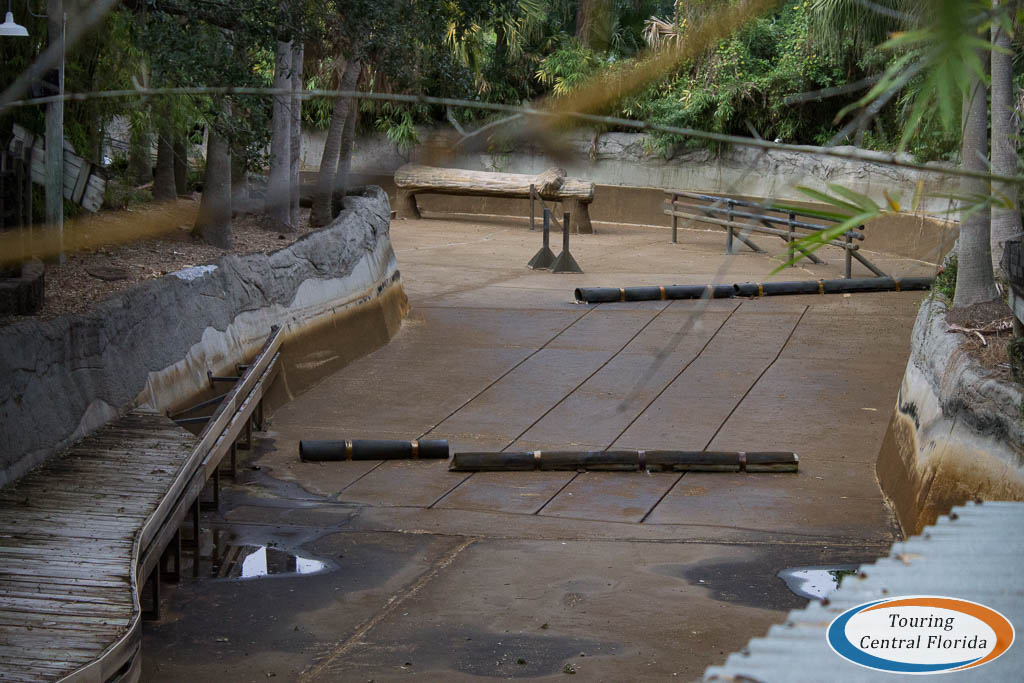 Stanley Falls reopened from its refurbishment, which included refinishing work on the troughs throughout the ride course.
Kangaloom reopened from its refurbishment last month, with the biggest change being the new stamped concrete walkway from the attraction's exit. It replaces a wooden bridge that crossed the pond, and now features a wider walkway and overlook into the habitat.
---
For the latest on Busch Gardens Tampa and other theme parks, attractions, dining venues and more across the region, be sure to follow Touring Central Florida on twitter @TourCentralFL & @androckb, and give our facebook page a like.