Adventure Island, the seasonal water park located across the street from Busch Gardens Tampa, released a video teasing a new thrill coming to the park in 2018:
A new type of thrill is coming to Adventure Island in 2018! Keep an eye out on AdventureIsland.com and on Facebook and Twitter for more information! http://bit.ly/2vQoQb9

Posted by Adventure Island on Friday, August 18, 2017
Based on the video and rumors that have been swirling in the last few weeks, it appears a new drop (or trap door) water slide will be added to Adventure Island for the 2018 season. The rumored slide would be similar in style to Ihu's Breakaway Falls at Aquatica in Orlando.


Following the video teaser released by the park, initial permits for site preparation for the new attraction were filed with the City of Tampa. The permit does not have much detail, as specific plans are "secured" and not part of the public filing.

New plans filed with the Southwest Florida Water Management District this week confirm the location of the new attraction – between Colossal Curl and Caribbean Corkscrew. While the plans relate to water runoff and do not show the actual new attraction, they do provide some clues as to what it will be. Based on these plans, it appears no attractions will be removed to make way for the new one.
You can click on the images below to view them in higher resolution. 
Demolition plans show the removal of the walkway under Caribbean Corkscrew that lead to the stairs for the Colossal Curl tower.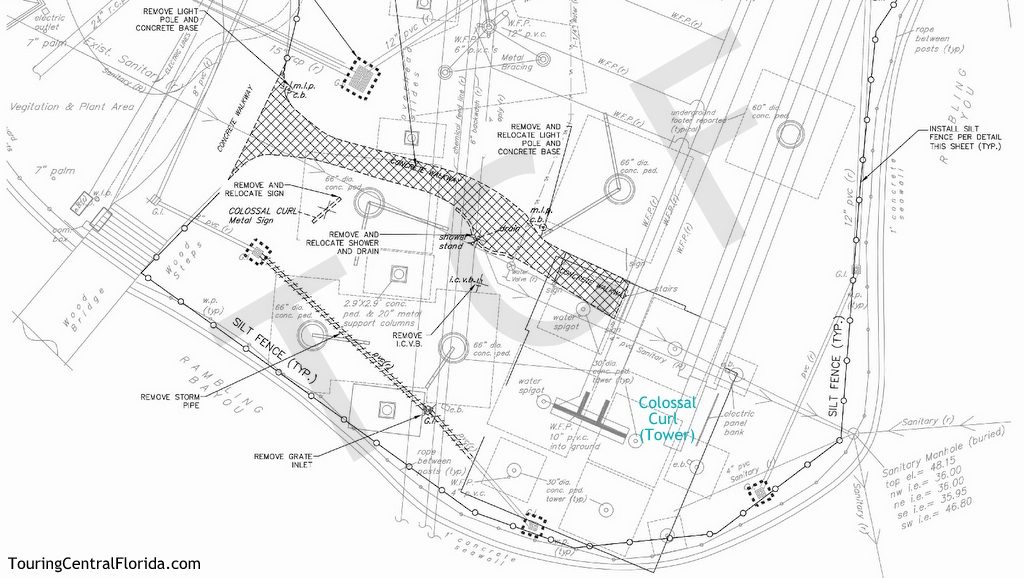 Right next to the pool at the end of the Caribbean Corkscrew slides, the sidewalk and several palm trees will be removed to make way for the new attractions ending.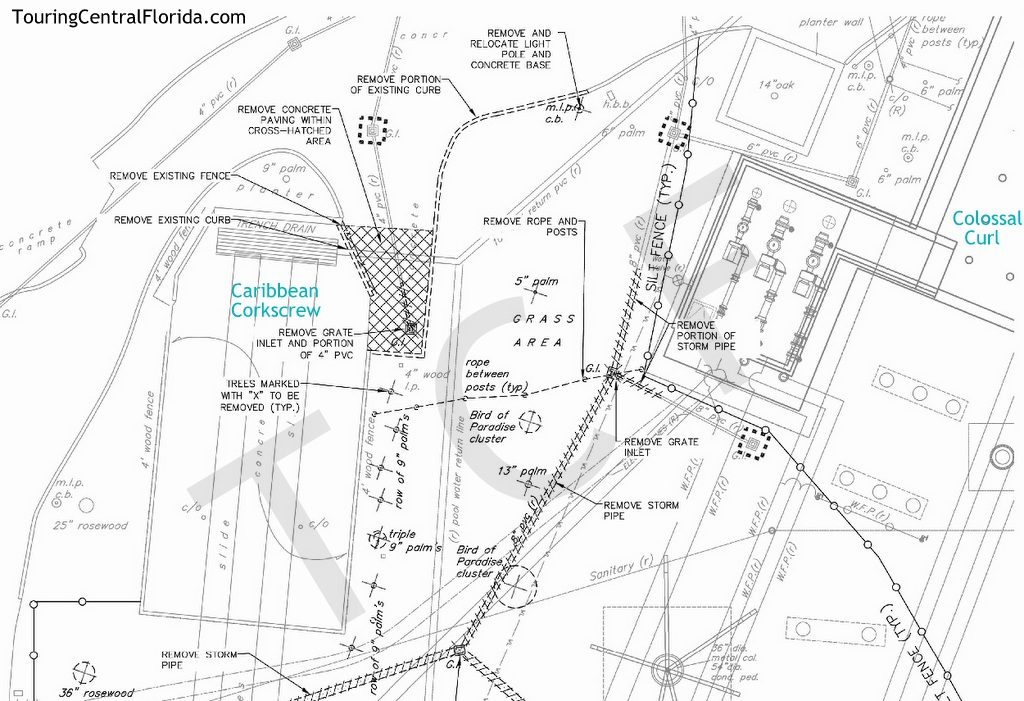 Plans for construction show a new queue being built below Colossal Curl, with what appears to be two different lines – possibly one for Colossal Curl and one for the new attraction. It appears based on these plans, the new attraction will start on the same tower as Colossal Curl.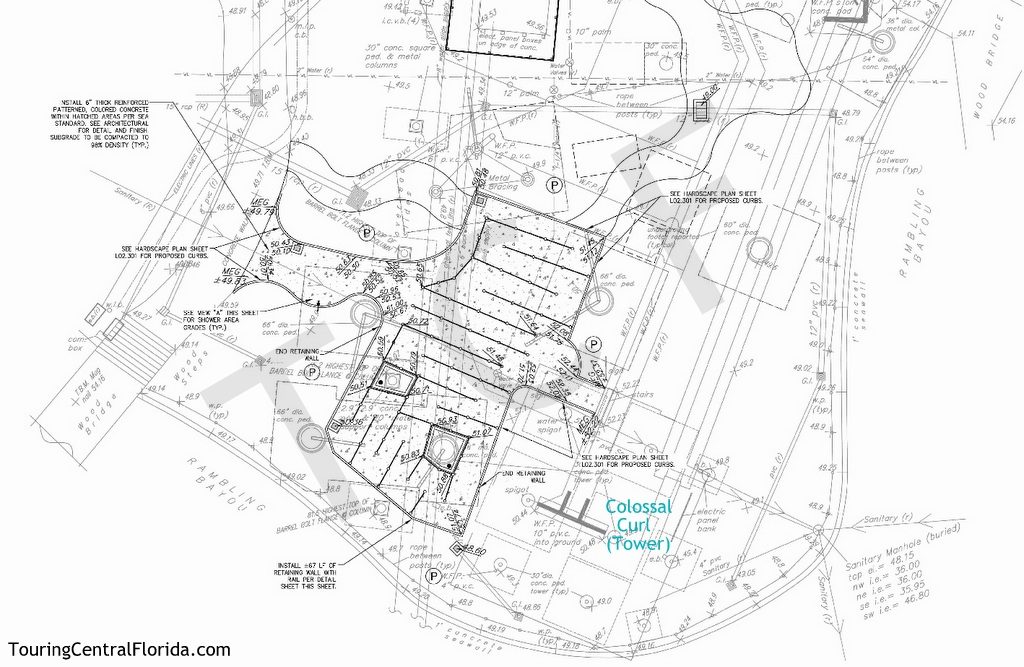 Construction plans also show concrete to be placed around a long, relatively thin plot of land, which would most likely be the end of the new slide.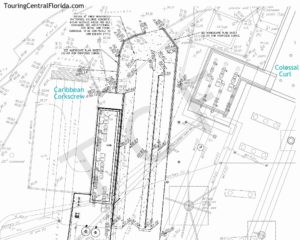 Also worth noting is a trademark filing made earlier this month for the name Ray Rush, which could be the name for the new attraction.

So far, the park has only announced a new attraction is coming in 2018, and the specifics above like type of attraction, name, and location are all yet unconfirmed by the park.
---
For the latest on Adventure Island, Busch Gardens Tampa and other theme parks, attractions, dining venues and more across the region, be sure to follow Touring Central Florida on twitter @TourCentralFL & @androckb, and give our facebook page a like.