Skyline Attractions has altered the landscape of thrill rides with its latest scream maker- Skywarp. As part of the company's third anniversary, Skyline is excited to announce the sale of their first of many Skywarps, which will make its public debut in the summer of 2018. This exciting experience offers 32 passengers a unique journey as they board the competing ride vehicles. The train begins rocking back and forth, building up to full speed before completing several thrilling forward and reverse rotations through the twin Immelmann inversions.
The unique concept was first shown to the world at the 2016 IAAPA Attractions Expo in Orlando, Florida. This annual event is the world's largest showcase of rides and Skywarp was one of the most unique concepts displayed. This innovative attraction combines the speed, inversions, and capacity of a big coaster with a fraction of the necessary investment needed. The clever design of Skywarp allows it to deliver the thrills a modern rider expects, with the reliability, ease of maintenance, and ultra-compact footprint that fits in nearly any park.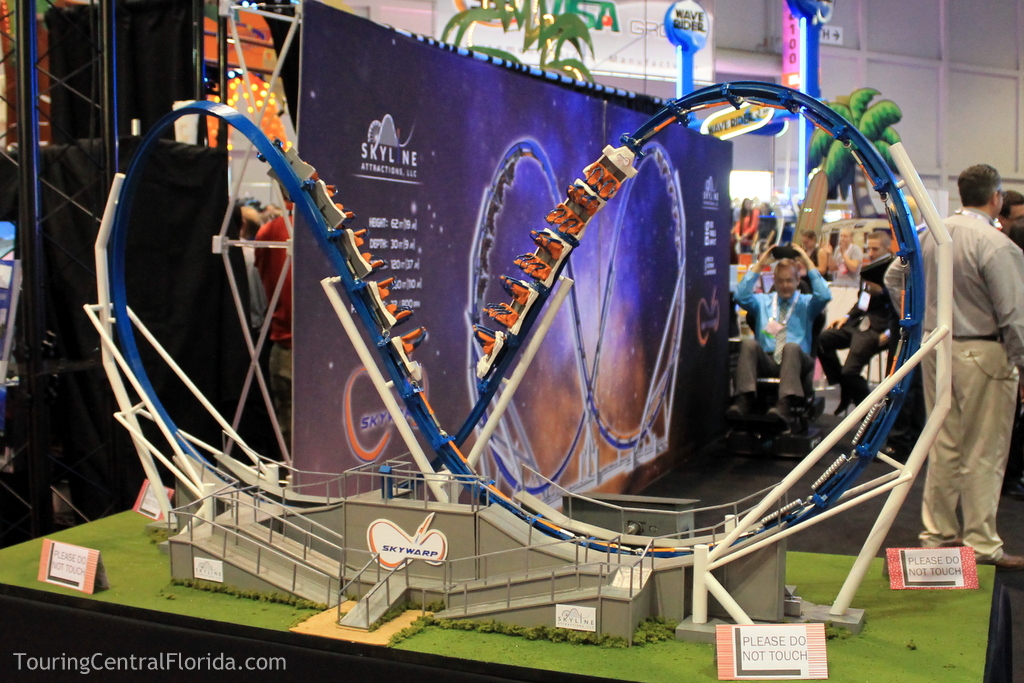 "Skywarp has everything that operators of all sizes desire: Big impact, big thrills, big visibility, and big capacity with a small footprint and a small price," said Evan Souliere, founding partner of Skyline Attractions.


The small 120 foot by 30 foot footprint allows for the placement of the attraction in nearly any location, and topping out at 62 feet in height it can even fit in many indoor locations.
"The flexibility of Skywarp, combined with the excitement it delivers to guests, makes it a great addition to any park. We are thrilled to be placing the first of what we believe will be many Skywarp attractions," commented Chris Gray, Vice President at Skyline Attractions. "Stop by and see us at booth 5808 at the 2017 IAAPA Attractions Expo as we unveil where the first Skywarp will be taking guests on a wild ride," he continued.
Ride Entertainment is the sales partner for Skyline Attractions.
Ride Stats
Height: 62 feet (19 meters)
Footprint: 120 feet X 30 feet (37m X 9m)
Track Length: 360 feet (110 m)
Instant Capacity: 32
Hourly Capacity: 800 pph
Skyline Attractions, LLC is based in Orlando, Florida and strives to be the best manufacturer of quality American-built rides that the most demanding buyers require. Learn more at: http://skylineattractions.com.
---
For the latest on theme parks, attractions, dining venues and more across the region, be sure to follow Touring Central Florida on twitter @TourCentralFL & @androckb, and give our facebook page a like.