Check out the News & Notes for June/July 2017, with a look ahead at what's happening at Busch Gardens Tampa Bay, along with a review of some of the recent changes and news from the park. In this edition: A look at Jack Hanna Weekend, Turn It Up! opens, Summer Nights return, and much more!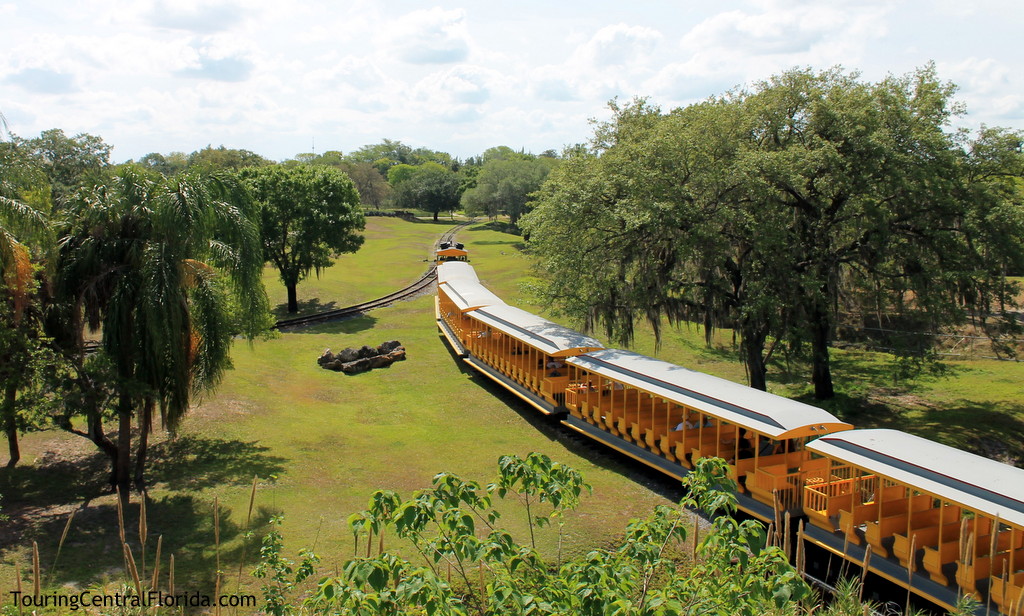 ---
Looking Ahead
Pass Member Instant Rewards: For June 2017, Pass Members get 30% off the regular price of Annual PhotoKey, which allows for a full year of digital access to on ride photos and images taken by the in-park photographers, along with discounts for photo purchases. Total price with the discount is $74.16 ($69.30 + $4.86 tax). For July 2017, Pass Members receive a Buy One, Get One 50% Off offer on entrees at select restaurants after 5 p.m. Pass Members can also save 50% the regular price of single day tickets for guests. For more details on these and other current offers, visit the Pass Member website.
Special Events: Summer Nights returns to the park on June 16. There is also a special Dad's Day Feast being offered at Serengeti Overlook Restaurant on June 18. For more on these events, see the details in the article below.
Scheduled Refurbishments: SheiKra is closed through June 15. Hippos of the Nile will be under refurbishment through June 16. While these dates are taken directly from the park's website, they are subject to change.
---
Turn It Up! Opens in Moroccan Palace
The Moroccan Palace Theater is home to a brand new ice show – Turn It Up! The new show replaces Iceploration, which ended its five year run in April. New billboards and show signage are on the building's exterior.
Turn It Up! is a revue-style show with fast paced skating set to recent pop and country music. The cast, which includes many familiar faces from Iceploration, performs the high energy show several times daily.
Check out our recent article on the new show!
---
Jack Hanna Visits
Memorial Day Weekend was also Jack Hanna Weekend at the park. "Jungle" Jack Hanna visited the park with some of his animal friends, and presented several shows each day at Stanleyville Theater. As always, Hanna was full of energy not only during the shows, but before and after as well, where he signed autographs for anyone who wanted one.
---
Summer Nights Returns
Things will be a bit different at this year's Summer Nights event, where the park stays open later for guests to enjoy rides in the dark and other festivities. This year's theme is Play Later, Party Louder as all new party zones are introduced in Stanleyville, Pantopia and the Cheetah Hunt courtyard. These zones will have DJs interacting with the crowds, as well as booths set up offering food & beverage for sale, similar to the kiosks at the Food & Wine Festival.
Preparations are already well underway, with the colorful DJ and concession booths being set up this past week. You can see all the details on this year's Summer Nights event in our recent post.
---
Dad's Day Feast
A special Father's Day menu will be offered at Serengeti Overlook Restaurant, the full service eatery at the park with views of the African plains. On June 18th, enjoy the Dad's Day Feast which includes two beers (for those of age), a special appetizer served to the table, a wide array of buffet options, and a dessert. Reservations are accepted, and walk-ins are also welcome based on availability. Cost is $39 for adults, $19 for kids up to age 9, and 3 and under eat free. Pass member discounts do apply. For the full menu and more information, visit the park's website.



---
Walking Around
Along with the new show Turn It Up!, the lobby of Moroccan Palace Theater now features a look back at shows that have called the venue home since it opened. There is a list of the major shows performed in the theater, along with boards highlighting a few images from each.
Several new palm trees have been planted in the gorilla habitat in Myombe Reserve.
Animal Connections, which is the former Jambo Junction area in Nairobi, is now officially listed on the newest version of park maps.
Over in Edge of Africa, the small habitat near the meerkats is being refurbished. This habitat has been empty for sometime, but was formerly home to Spur Winged Geese. It has also been used when introducing lion and cheetah cubs to guests when they first arrived, prior to being moved to their dedicated habitats.
New banners are up around the park, both inside and out, promoting Summer Nights, and the Play Later, Party Louder theme.
A new entrance sign to Jungala has been added above the pathway leading from Stanleyville. The back side of the sign points out the way to Stanleyville and the Skyride. Inside Jungala, the Kareebu Jungala sign has been removed and replaced with a map of the area.
The annual maintenance on SheiKra was just extended. Originally scheduled to reopen on June 10, the park's website was update on June 9 to show work will continue through June 15, with a planned reopening in time for the start of Summer Nights on the 16th. As part of the work, the splashdown pool has been drained.
With the changes to Summer Nights, with no nightly fireworks or Kinetix performances, Gwazi Park will not be used this season. Scrims have been placed along the fence at the entrance, and the Gwazi Park sign over the gate has been removed.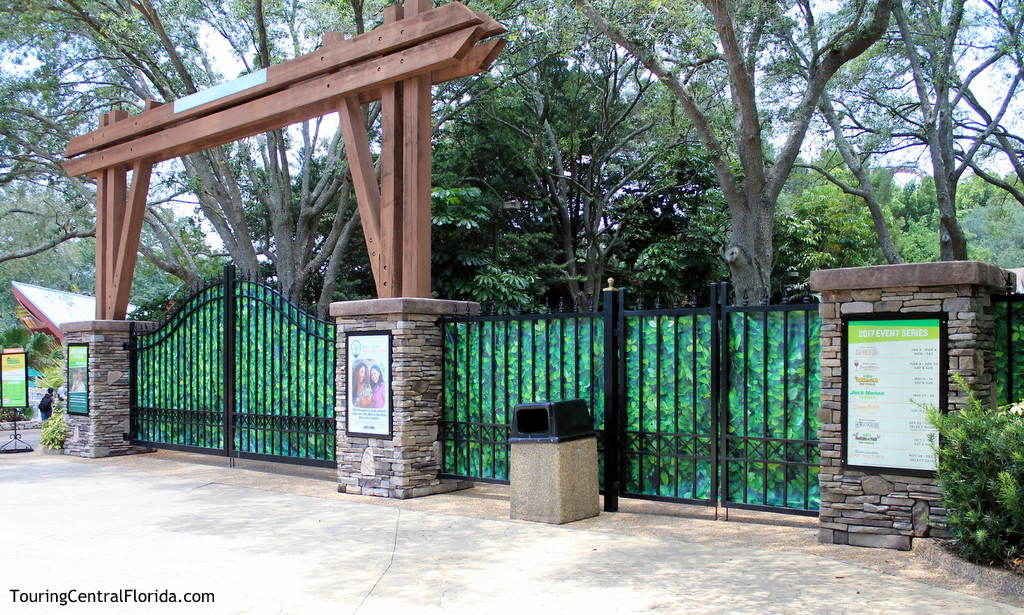 ---
For the latest on Busch Gardens Tampa and other theme parks, attractions, dining venues and more across the region, be sure to follow Touring Central Florida on twitter @TourCentralFL & @androckb, and give our facebook page a like.