Christmas Town has returned to Busch Gardens Tampa Bay, and will run each night through December 31st. The event combines millions of lights, several seasonal shows, specialty shopping & dining, and other experiences available only for the holiday season.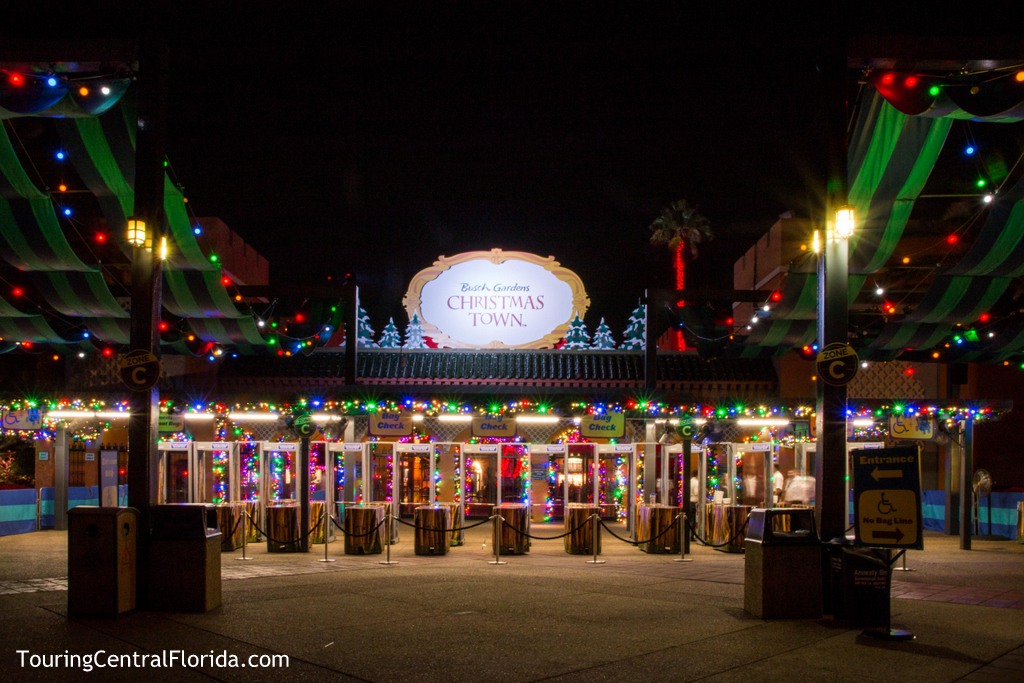 ---
What's New
The biggest addition to this season's event is a chance to meet several characters from the beloved Christmas television special Rudolph the Red-Nosed Reindeer. Yukon Cornelius, Bumble, and Clarice join Rudolph in his Winter Wonderland in the Celestial Crossings (also known as Pantopia) section of the park.
Insider Tip: Rudolph & Friends begin meeting at 2 p.m. on event days. For the shortest lines, visit before 5 p.m.
Also new this year is a large garden railway display in Christmas Town Village. This large display features several running trains, buildings and landscaping. Be sure to keep an eye out for the Santa's Express train that features Rudolph!
---
Returning Favorites
Across the park, guests can see millions of twinkling lights in displays large and small. Keep an eye out for various animal light displays, from swans and lions near the Animal Care Center to flying pink flamingos along the pathway near Three Kings Oasis. There are also two light shows, one at Serengeti Overlook (formerly Crown Colony) set to Carol of the Bells, and the 50 foot tree in Christmas Time Terrace where the lights dance to several songs every 10 minutes. Don't miss a chance to have your photo with the Poinsettia Princess as well.
Various stage shows and other holiday-themed entertainment offerings are available throughout the park. Three Kings Oasis is home to one of the several Christmas themed shows, where "We Three Kings" unites magical voices in perfect harmony, unfolding the famed journey to humble town of Bethlehem. The biggest show is Christmas On Ice, set to traditional and modern holiday songs with talented skaters. Several other shows, including Christmas Celebration, Christmas from the Heart and Elmo's Christmas Wish, have showtimes throughout the day. Near the front of the park Hallelujah Showcase at the Marrakesh Theater features local choirs each evening.
Insider Tip: See some of the shows earlier in the day to have more time to enjoy the lights in the evening.
Through Christmas Eve, guests can also stop by Santa's House and visit Mrs. Claus and the big man himself. Cheerful elves help guide you through your experience, and you can even enjoy a cookie for stopping by. Souvenir photo packages are also available for purchase.
---
Culinary Delights
Seasonal culinary offerings are available throughout the park. You'll find a majority of them in Christmas Town Village, which opens at 4 p.m. each event day. The big draw this year are the Grilled Donuts and Sweet Potato S'Mores Fries. The glazed donuts are lightly grilled, which gives them a bit of a crunch on the outside while remaining soft and warm on the inside. While a bit messy, they are a fun twist on the plain donut. Serengeti Overlook Restaurant is also offering a special holiday buffet.
---
Seasonal Shopping
Finding the perfect Christmas themed gift or souvenir should be easy, as there are a number of options in the park this season. Near the front gate is Santa's Christmas Workshop, where you'll find all sorts of decor, Rudolph the Red-Nosed Reindeer items, and even various wines. You can also have ornaments personalized for a small fee.
Christmas Town Village also hosts several booth with local artisans showing off their wares, including Delightfully Delicious Candle Company, which offers hand made candles that look and smell good enough to eat.
Keep an eye out throughout the rest of the park for other stands and gift shops featuring holiday themed merchandise as well.



---
If You Go…
Christmas Town at Busch Gardens Tampa Bay operates on select dates through December 31st, and is included in any admission. For official details, visit the park's website.
On event days, Santa's House (through December 24th) and Rudolph's Winter Wonderland open at 2 p.m. Christmas Town Village opens at 4 p.m. Light displays and shows officially begin at 6 p.m. Most stage shows are available at times throughout the day.
Share your experience and pictures on social media using #ChristmasTown and #DeckTheGardens.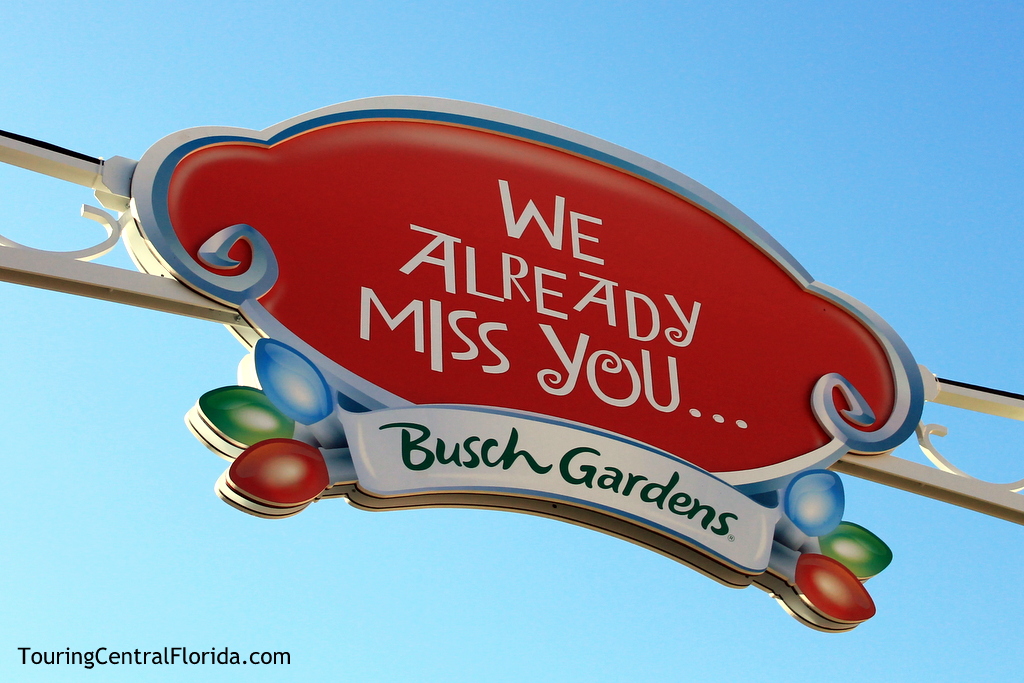 ---
For the latest on Busch Gardens Tampa and other theme parks, attractions, dining venues and more across the region, be sure to follow Touring Central Florida on twitter @TourCentralFL & @androckb, and give our facebook page a like.