Check out our News & Notes for April 2021, with a look ahead at what's happening at SeaWorld Orlando, along with a review of some of the recent changes and news from the park.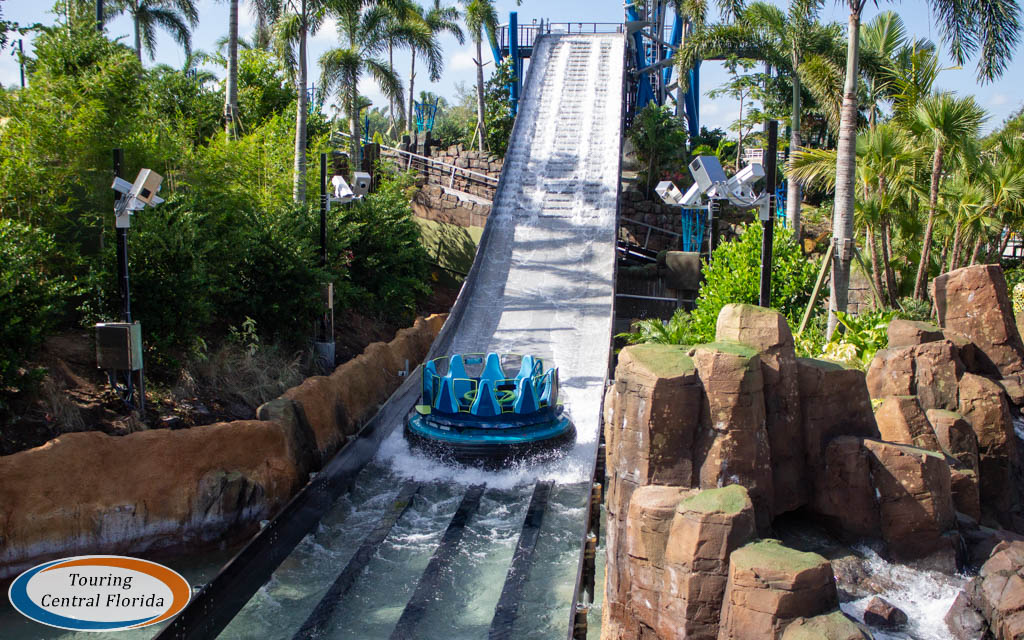 ---
Looking Ahead
Admission Offers: See our SeaWorld Orlando Special Offers page for available sales on admission. Current offers include a savings of over $20 on advance purchase single-day tickets and a $10 savings on the 2021 SeaWorld Orlando Fun Card.
Pass Member Offers: See our Seaworld Orlando Special Offers page for available pass member perks, including $10 SeaWorld Bucks from April 12 – May 14, an exclusive sampler lanyard offer for Seven Seas Food Festival, and the chance to pick up a free Coca-Cola reusable silicone cup with three Friday visits to the festival.
Special Events: The Seven Seas Food Festival continues on weekends through May 9, 2021. See more details in the article below.
Scheduled Refurbishments & Closures: Since the park reopened, several attractions have remained closed due to COVID-19 related concerns, including Sky Tower, Antarctica: Empire of the Penguin, and the Sesame Street Party Parade. Wild Arctic, which was closed before COVID-19, also remains shuttered, and the Pets Ahoy show has not returned. It's important to note that while the rides are closed at Antarctica & Wild Arctic, guests are still able to visit the animal habitats at each attraction.
In addition to the closures above, some attractions, concessions, and areas of the park have shorter hours or are closed certain days of the week. The park has begun listing the hours for most attractions each day on its website, so check the morning of your visit for the most up-to-date schedule.




---
Seven Seas Food Festival Continues
The SeaWorld Orlando Seven Seas Food Festival is back for 2021, running Fridays, Saturdays, and Sundays all the way through May 9. Featuring over 200 dishes, wines, beers, and cocktails, the festival is a culinary delight. Access to the event, including concerts, is included with any park admission. Food, beverage, and upgraded concert seating options are available for purchase.
See our detailed Seven Seas Food Festival Guide for the event with a look at all of the menus, prices, and pictures & reviews of items we've sampled. You can also see our Concert Guide with a look at all of the upcoming performances.
---
New Dining Options
SeaWorld Orlando has been refreshing its culinary lineup, not just during festivals like Seven Seas, but also at restaurants across the park! Guests now have several new options to choose from when they visit.
Those looking for a sweet treat should check out the brand-new Edy's Ice Cream Parlor. Guests can indulge in the ultimate ice cream experience with mega-monster shakes like the Peanut Butter Cookie Dough Shake, enormous brownie sundaes, and hand-dipped ice cream cones. Choosing from more than a dozen signature flavors of Edy's Ice Cream, you can create your own sundae with a variety of toppings. Guests over the age of 21 can shake it up and add their favorite liqueur or cordial to any of our milkshakes. Edy's Ice Cream Parlor is now open at the front of the park next to Dolphin Nursery. You can check the menu out here.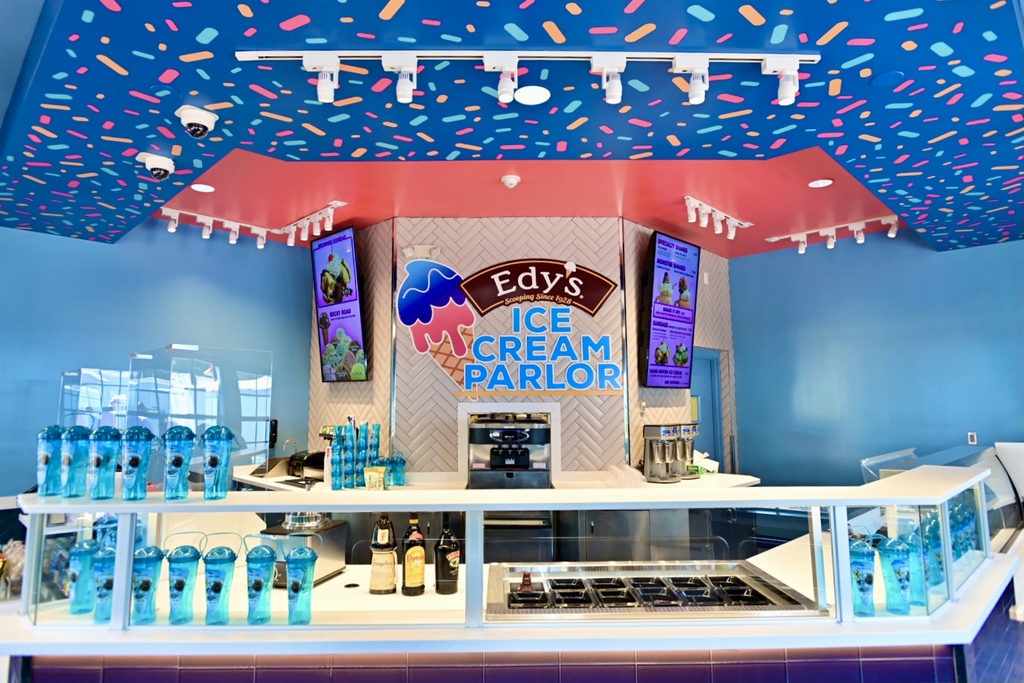 The all-new Lakeside Grill will offer guests a modern spin on Mediterranean cuisine. Formerly The Spice Mill, Lakeside Grill will be completely redesigned with a contemporary coastal-inspired interior and exterior. Guests will be mesmerized by marine reef fish and live coral in a soon-to-be unveiled one-of-a-kind 600-gallon aquarium, in addition to the amazing sunset on the expansive outdoor patio (with physical distancing). The all-new chef-crafted menu features soon to be favorite bites, including:
Fresh and locally sourced

 grilled kabobs, paired with fresh vegetables, rice, and Tzatziki sauce

Core Mediterranean dishes such as falafel and fresh hummus and pita pairings
Lakeside Mediterranean Nachos, a fresh and healthy take on a theme park favorite with tomatoes, feta and hummus, and the Lakeside Mediterranean Burger, a juicy turkey burger with a Mediterranean twist on a brioche bun

Brand-new Parmesan-garlic Waffle Fries, tossed to perfection and paired with a selection of dipping sauces
These two new spots join Altitude Burgers which opened in February near Wild Arctic (it replaced Mango Joe's). Build your ultimate burger or grilled chicken sandwich, savor artisan-style pizzas, sip beers on tap, and refuel as adventure awaits. Feeling extra brave? Elevate your experience and conquer the Altitude Burger: 1 pound of fresh beef, topped with bacon, homemade chili, onion rings, and our specialty sauce. Explorers seeking a fresh and wholesome meal can try the new, flavor-packed Truffle Veggie Pizza: baked to perfection & drizzled with truffle oil. Check the menu out here.
Just like attractions at SeaWorld Orlando, the dining locations also have varied hours and some remain closed on certain days. You can see the hours for the major dining options each day on the park's website.
---
Aquatica News
Set to open April 3, Riptide Race is the newest addition to Aquatica Orlando. The new attraction is advertised as an adrenaline-pumping waterslide race that pits teams against each other in a splash to the finish line. Along with the new slide, two new dining experiences will be debuting soon – Ke-Re's Bar and Papa's Cantina. See more about Riptide Race and the dining options in our recent article.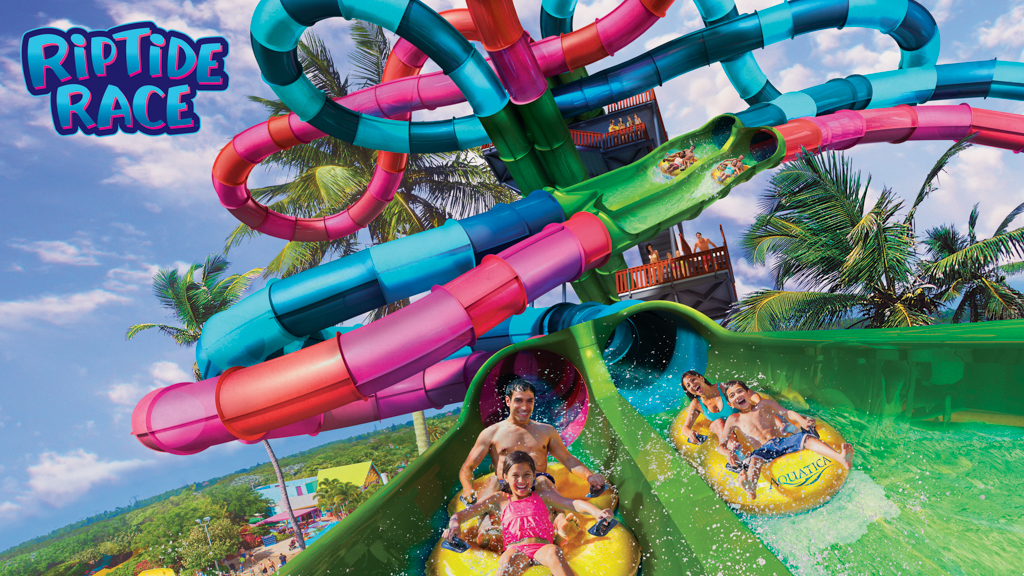 ---
See other recent articles on SeaWorld Orlando by clicking here. For the latest on SeaWorld Orlando and other theme parks, attractions, and more across the region, be sure to follow Touring Central Florida on Twitter @androckb & @TourCentralFL, and like our Facebook page.