Check out our News & Notes for October 2020, with a look ahead at what's happening at SeaWorld Orlando, along with a review of some of the recent changes and news from the park.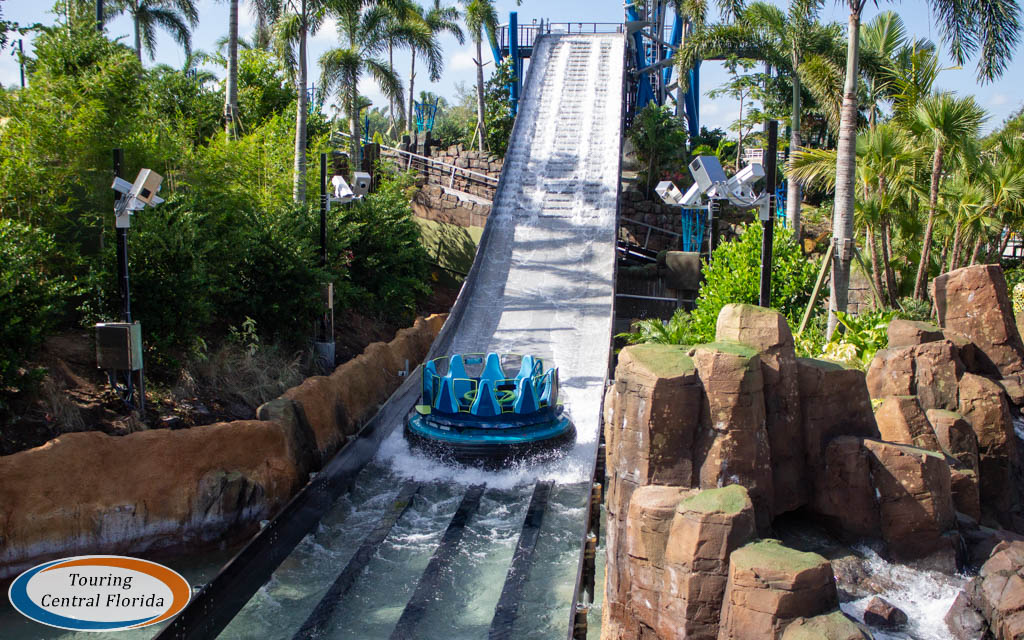 ---
Looking Ahead
Admission Offers: See our SeaWorld Orlando Special Offers page for available sales on admission. Current offers include single-day ticket discounts, the 2021 Fun Card with the rest of 2020 for free, and Free Florida Teacher Card.
Pass Member Offers: See our Seaworld Orlando Special Offers page for available pass member perks, including $10 SeaWorld Bucks, three free samples for Craft Beer Fest, and more.
Special Events: Craft Beer Festival is going on Fridays through Sundays through November 1. SeaWorld Spooktacular has returned on Saturdays & Sundays and also runs through November 1. A separately ticketed drive-in movie experience, Flicks & Frights, is also available on weekends this month. See more details on these events in the article below.




Scheduled Refurbishments & Closures: Since the park reopened, several attractions have remained closed due to COVID-19 related concerns, including Sky Tower, Antarctica: Empire of the Penguin, Sesame Street Party Parade, and Rosita's Harmony Hills. Wild Arctic, which was closed before COVID-19, also remains shuttered, and the Pets Ahoy show has not returned. It's important to note that while the rides are closed at Antarctica & Wild Arctic, guests are still able to visit the animal habitats at each attraction.
In addition to the closures above, some attractions, concessions, and areas of the park have shorter hours or are closed certain days of the week. For example, Kraken is only currently only open on Fridays, Saturdays, and Sundays. The park has begun listing the hours for most attractions each day on their website, so check the morning of your visit for the most up to date schedule.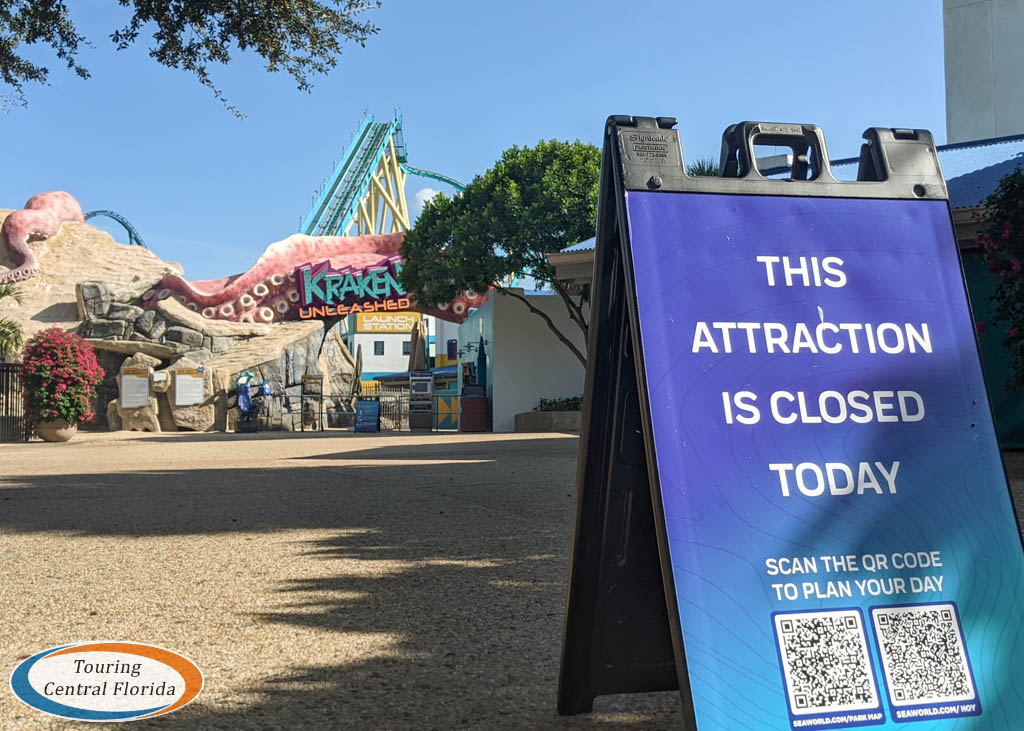 ---
Craft Beer Festival Extended
Featuring a number of brews and great food options, Craft Beer Festival continues on Fridays, Saturdays, and Sundays through November 1. Booths open at 3 p.m. on Fridays, and 11:30 a.m. on Saturdays & Sundays, staying open until park closing time (weather and availability permitting).
Guests can purchase a sampler lanyard for use at any of the 18 booths, or pay as you go for individual items. And if you have leftover punches from a 2020 Seven Seas lanyard, you can use those at this event. Pass members – don't forget to grab your voucher for three free Craft Beer Festival samples – details on our SeaWorld Orlando Special Offers page.
See more on Craft Beer Festival in our recent article.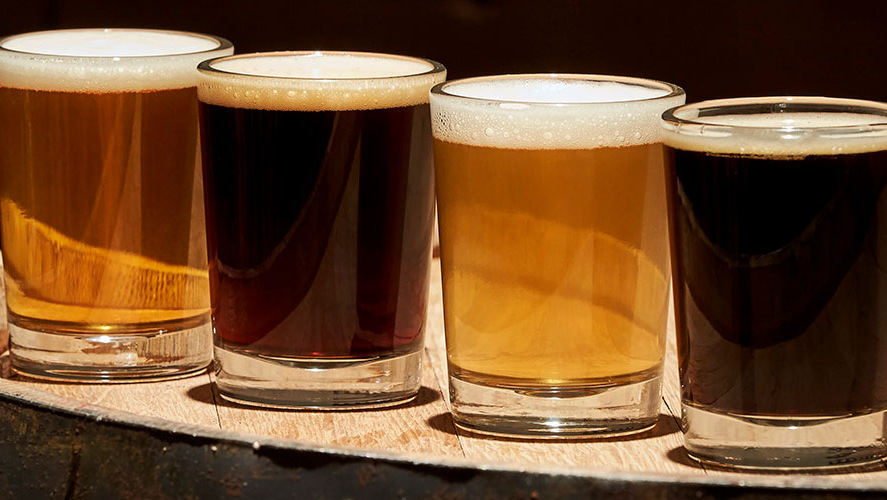 ---
SeaWorld Spooktacular Kicks Off
The fun Halloween event, SeaWorld Spooktacular, returned to the park on weekends and will run through November 1. The event, included with any admission, will run from 11 a.m. to park close on Saturdays & Sundays, plus Friday, October 30.
Halloween Spooktacular features a slightly spooky (i.e. kid-friendly) trick or treat trail with free candy, and socially distant character photo opportunities. Guests are asked to purchase a new trick-or-treat bag ($3 or less) for use on the trail.
Guests may come in costume, but only children 12 or younger may wear full costume masks. Guests ages 13 and above may not wear costume masks or hoods, and no guest may enter with face paint/makeup. See full details on the park's website.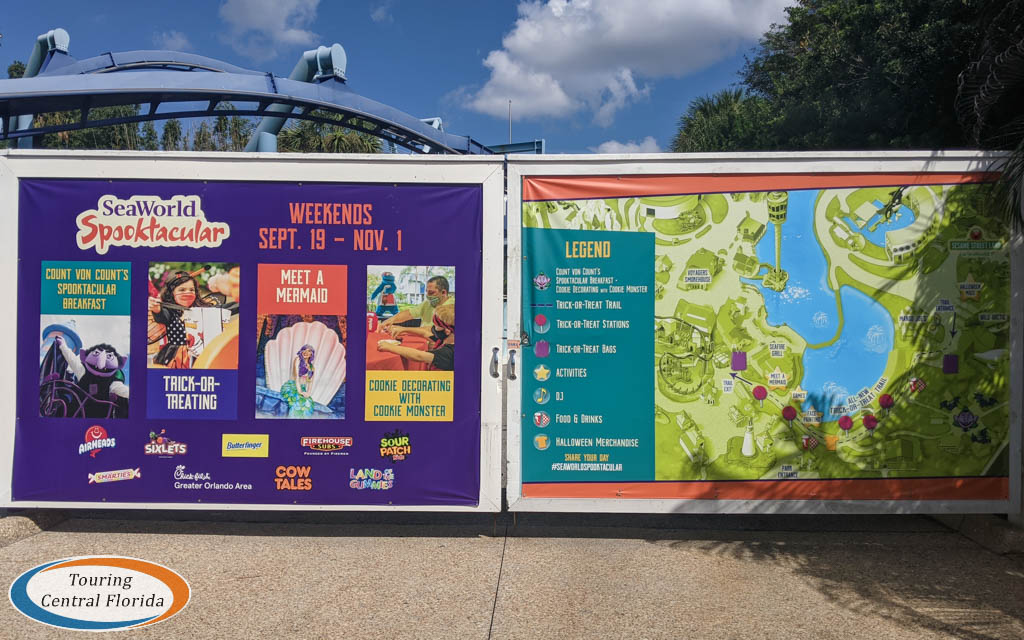 ---
Flicks & Frights at Night
Following the success of the summer drive-in movie experience, SeaWorld Orlando is offering Flicks & Frights on Saturday & Sunday evenings through October 31. The separate ticket event allows guests to park their car and enjoy the film, and also includes access to food trucks and other concessions. Pass members get a special discount.
Originally Flicks & Frights was announced as offering two movie choices each evening, with a family-friendly option early, and a more adult-oriented scary film later. However, the later scary movie was dropped from the lineup, leaving only the earlier film.
See full details for the event and purchase your tickets on the park's website.




---
Walking Around
Work at the front of Wild Arctic continues, and recently installed signage confirms the addition of new concessions with the addition of the Glacier Bar and Coca-Cola Freestyle location.
While it's only October and Halloween Spooktacular is in full swing, work has already begun in preparation for Christmas Celebration. Lights and garland are being strung, the Sea of Trees is growing, and the stage at Bayside Stadium is being set up for the ice skating show.
Little projects and updates also continue around the park, like the recent maintenance on the bridge over the lagoon.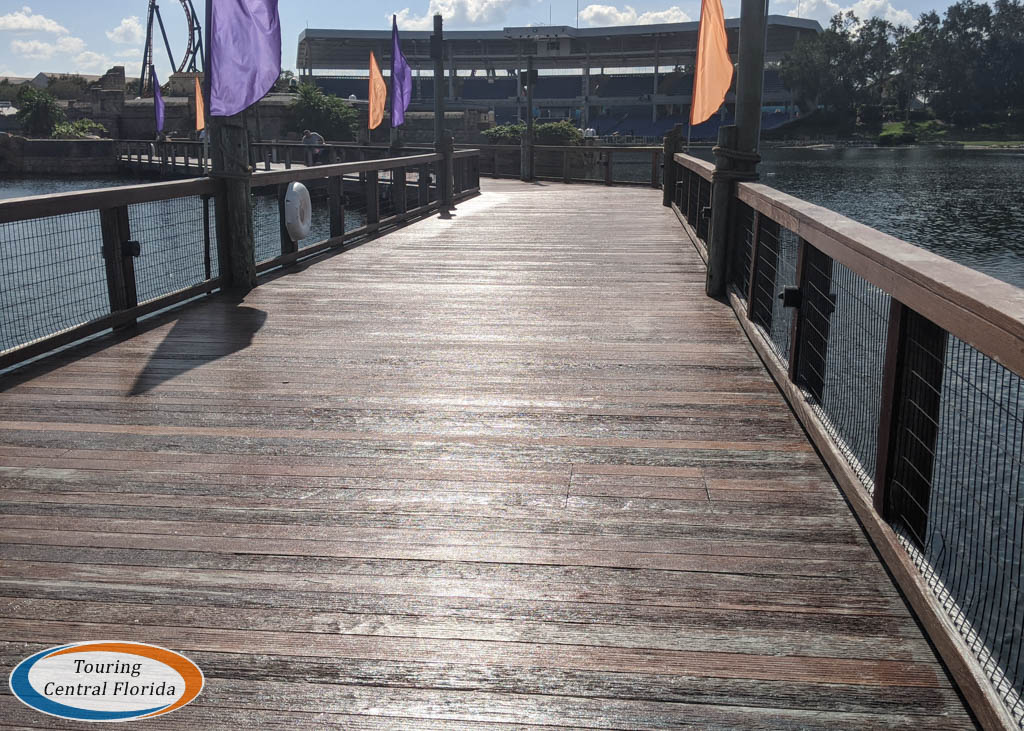 A fresh look has also been coming to directional signage across the park, with stylized logos for big attractions like this one highlighting Infinity Falls.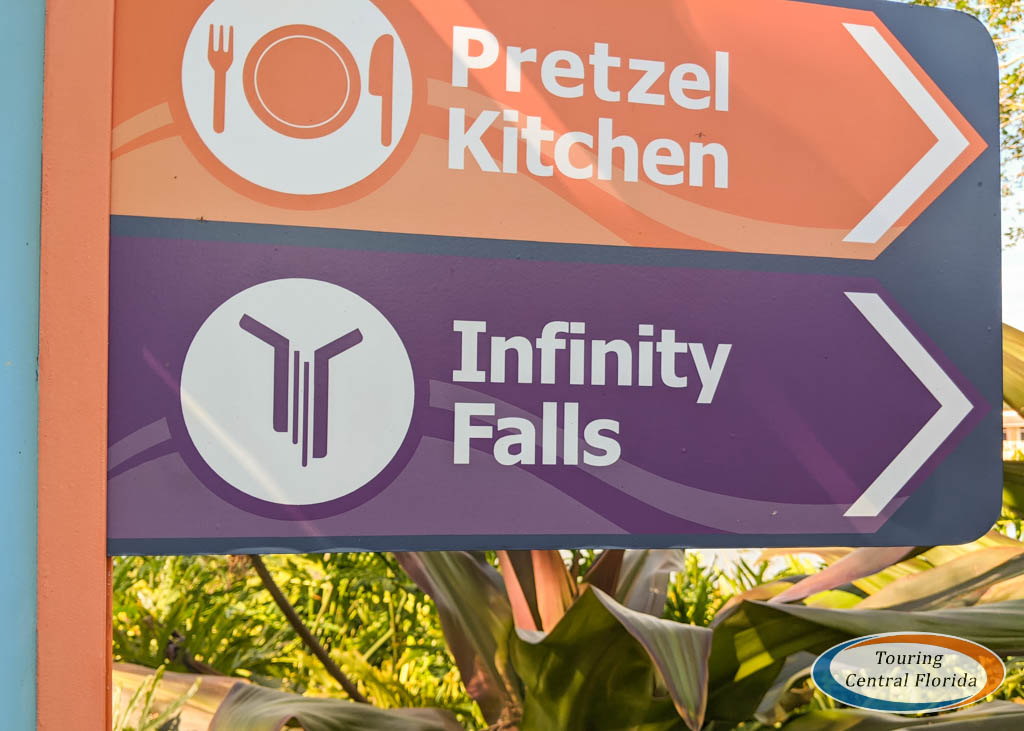 ---
Touring Central Florida correspondent Jacob contributed many of the images in this article. Be sure to follow him on Twitter @JacobTouringCe1.
See other recent articles on SeaWorld Orlando by clicking here. For the latest on SeaWorld Orlando and other theme parks, attractions, and more across the region, be sure to follow Touring Central Florida on Twitter @androckb & @TourCentralFL, and like our Facebook page.