Earlier this summer, Disney released a version of their recipe for their Honey-Coriander Chicken Wings from 'Ohana at Disney's Polynesian Village Resort in Walt Disney World. To celebrate National Chicken Wing Day, here's our Instant Pot version of their recipe!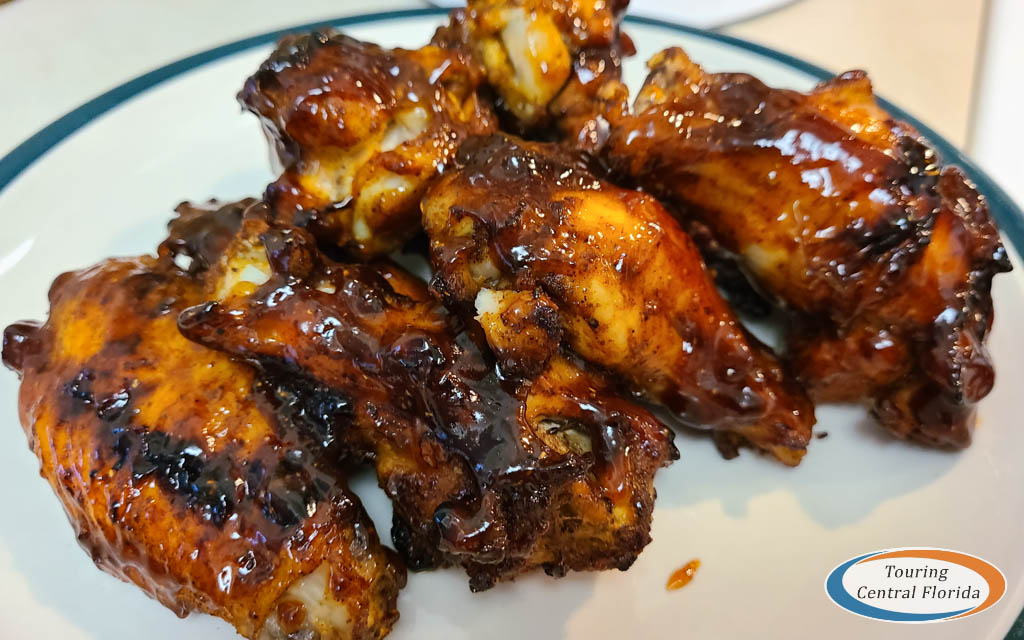 Having enjoyed these wings at 'Ohana on previous visits, we were excited when Disney posted this recipe on their blog in June. Having pretty much all of the ingredients at home already, we followed the directions and made some delicious wings using Disney's instructions. They were so good, in fact, we decided to make them again – but we found a few issues we wanted to try and improve upon.
First, the Disney recipe is designed to use with four pounds of wings. Since it's just two of us and we wanted to enjoy the wings more as a snack or appetizer, we cut down the recipe for use with about a dozen wings instead (about 2 pounds).
Second, the amount of sauce created in the Disney recipe was simply way more than needed, even at the full four pounds of wings it calls for. So our recipe cuts the measurements down to one-quarter of the original in order to reduce waste. We found this smaller amount of sauce was the perfect amount for 12 wings.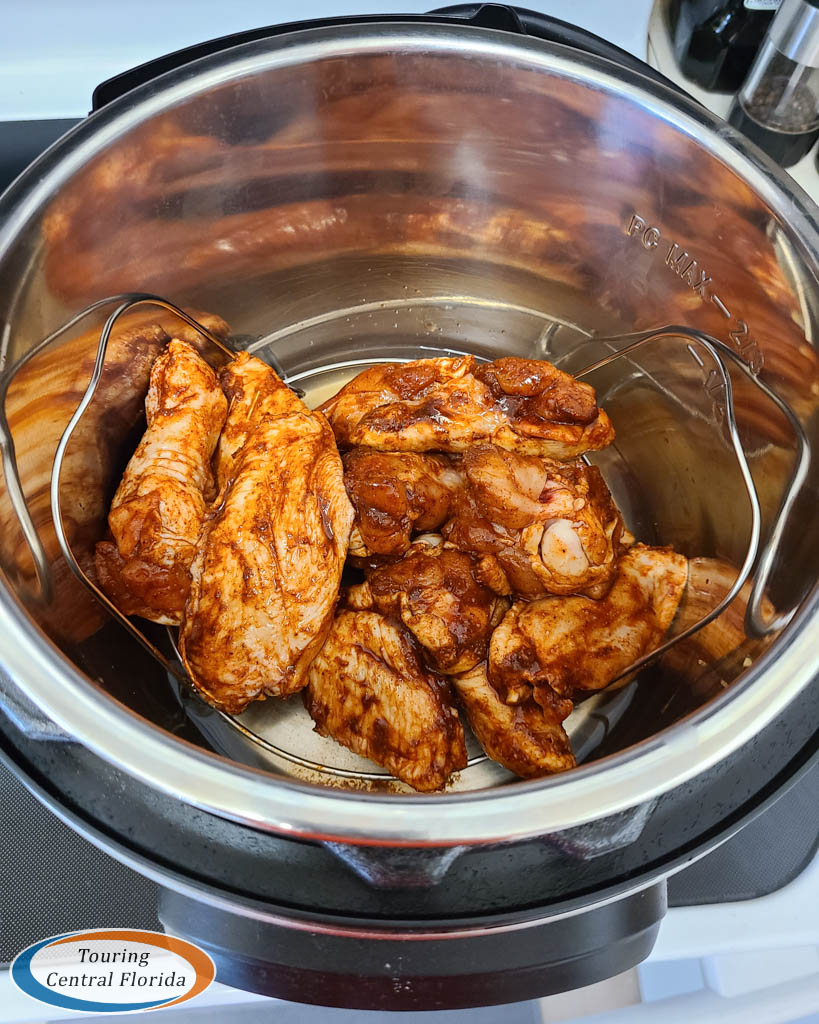 Third, we found using Disney's directions in the recipe for a 500-degree oven for upwards of 35 minutes resulted in some smoking from the sugar in the rub burning a bit. To avoid this, we decided to partially cook the wings in our Instant Pot first, and finish them in the oven using the broiler to get that nice, crispy skin.




With that said, here's our version of the Honey-Coriander Chicken Wings from 'Ohana at Disney's Polynesian Village Resort using an Instant Pot:
Instant Pot Honey-Coriander Chicken Wings
Preparation: 15 minutes
Cooking: 30 minutes
Total: 45 minutes
Ingredients
Chicken Wings Rub
1/2 tablespoon coarse salt
1 tablespoon paprika
1 tablespoon sugar
1/4 teaspoon black pepper
1/4 teaspoon turmeric
1/4 teaspoon ground cinnamon
1/8 teaspoon cayenne pepper (optional)
10-12 chicken wings or drumettes
Coriander-Honey Wing Sauce
1/4 tablespoon chili powder
1/8 teaspoon ground ginger
1/4 tablespoon ground coriander
1/2 tablespoon lime juice
1/8 cup soy sauce
1/4 cup honey
3 tablespoons water
1/2 tablespoon cornstarch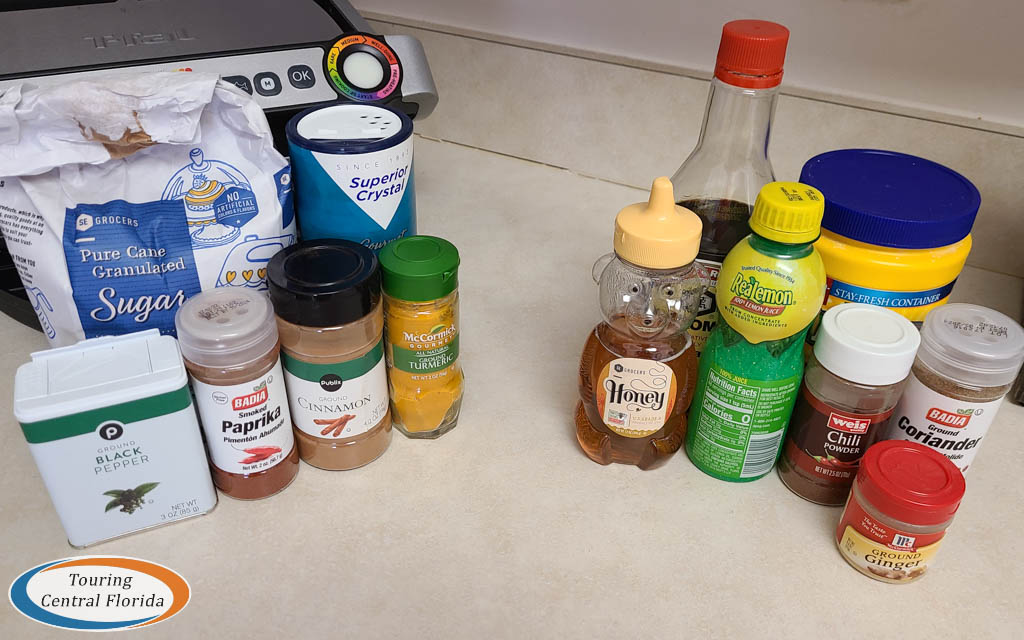 Directions
For Wings Rub:
Line a rimmed baking sheet with foil and place a cooling rack on top then spray with nonstick cooking spray.
Combine all rub ingredients except chicken in a small bowl; stir to combine.
Add the ingredients to a bowl or bag with the chicken and toss to coat.
Add 1 cup of water to the Instant Pot then place the trivet inside.
Place the chicken onto the trivet and pressure cook on high for 5 minutes.
Quick-release and remove the chicken to a single layer on the rack and broil until browned, about 5 minutes.
Flip the chicken and broil about 5 minutes more.
For Wing Sauce:
While the wings are cooking, combine sauce ingredients in a small saucepan over medium-high heat.
Bring to a boil, stirring occasionally, until the liquid thickens and reduces to a syrup, about 5 minutes.
Remove from heat and cool for 10 minutes.
Brush or toss baked chicken with wing sauce to coat.




As chicken wing fans, we typically keep some in the freezer for when the craving hits to make at home. Whether you use fresh or frozen wings for this recipe shouldn't much matter. If using frozen wings, make sure they are fully thawed first. We typically throw them in a freezer bag that seals well and toss them in the sink in cool water for about 30 minutes. Just make sure to pour out any liquid/juice from the thawing process before starting with the recipe directions. You can then use the bag to coat the wings with the rub.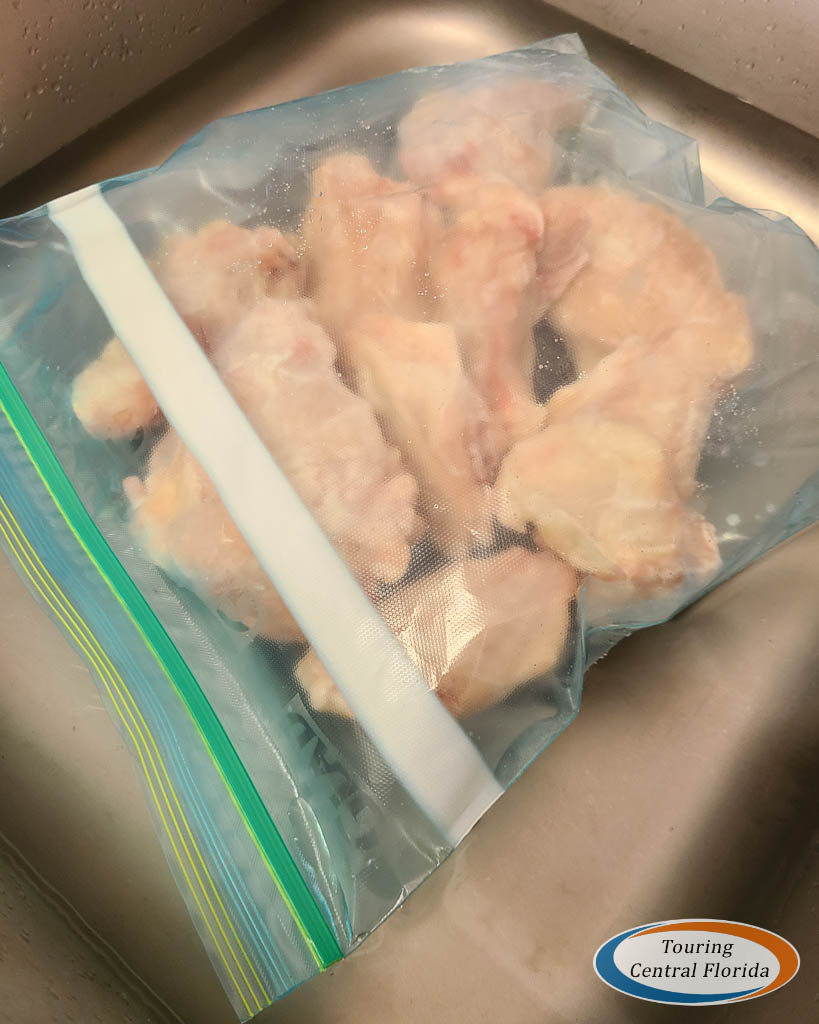 Once you have the wings in the Instant Pot, it's a good time to make the sauce. You should have enough time to make it and let it rest while the Instant Pot does its thing. Once the Instant Pot hits its five-minute countdown, start the broiler so it's ready when the wings are done.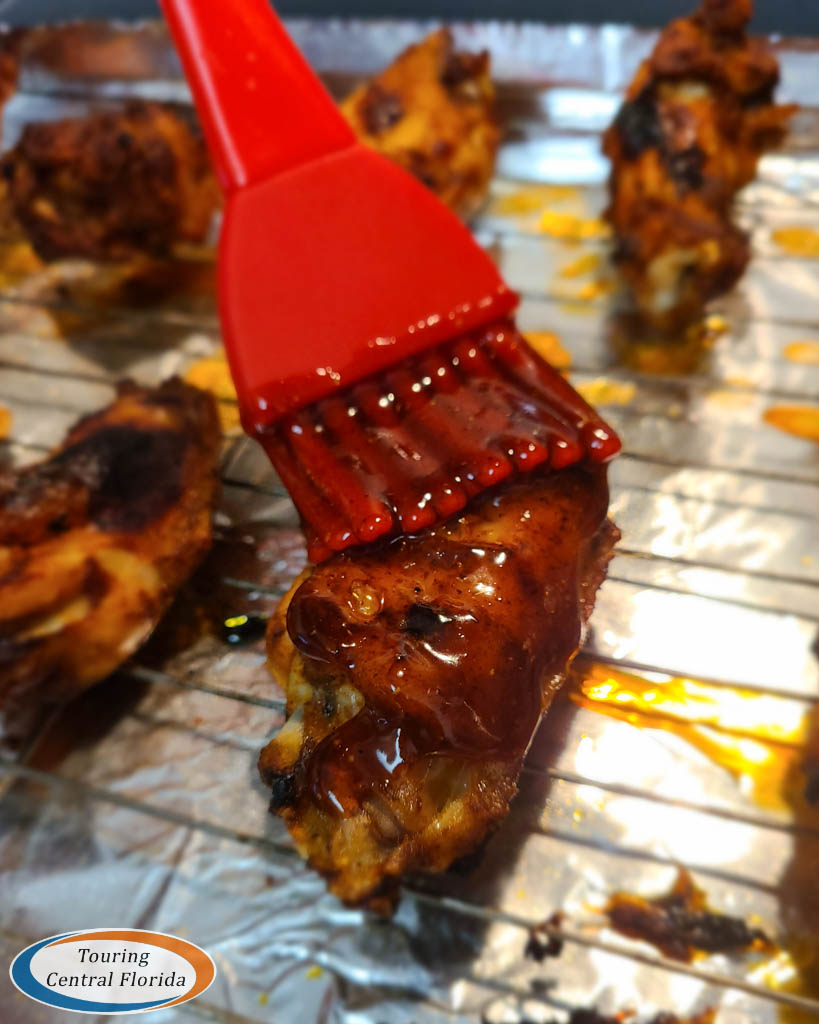 If you try our recipe, let us know in the comments below!
---
For more news on Walt Disney World and other theme parks, attractions, and more across the region, be sure to follow Touring Central Florida on twitter @androckb & @TourCentralFL, and like our Facebook page.