Beginning today, July 2, Busch Gardens Tampa Bay is once again offering their award-winning Serengeti Safari tour, which is an upcharge experience at the park. The tour typically lasts about 30 minutes and includes a ride on an open-air safari truck through the north and south plains of their Serengeti habitat. A big highlight of the tour is the chance to feed giraffes.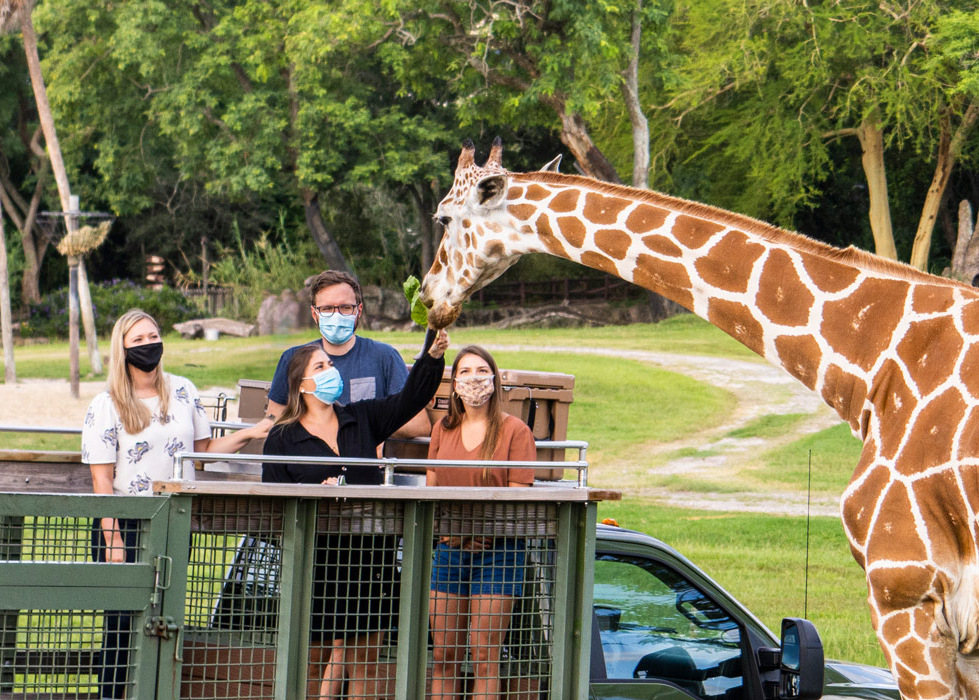 This is the first tour to return to the park since it reopened to guests on June 11, following a nearly three-month closure. At this time, other tours are still on hold but may return at some point in the future as conditions allow.
The Serengeti Safari Tour must be booked in person at the park on the date of your visit; capacity is limited, so be sure to make reservations early in the day. Visit either Adventure Outpost (guest services) just inside the park gate, or Serengeti Outpost in the Nairobi section to book.




The introductory price for the return of the Serengeti Safari is $29.99 per person. Guests must be at least five years of age to participate and all guests must wear face coverings the entire time while on the tour. The number of guests will be very limited to allow parties to remain socially distant while on the tour. See additional restrictions and information about the tour on the park's website.
You can check out what to expect on your Serengeti Safari in our article detailing the experience from a few seasons ago. Of course, keep in mind that your tour will be less crowded and the experience may vary a bit due to the new guidelines.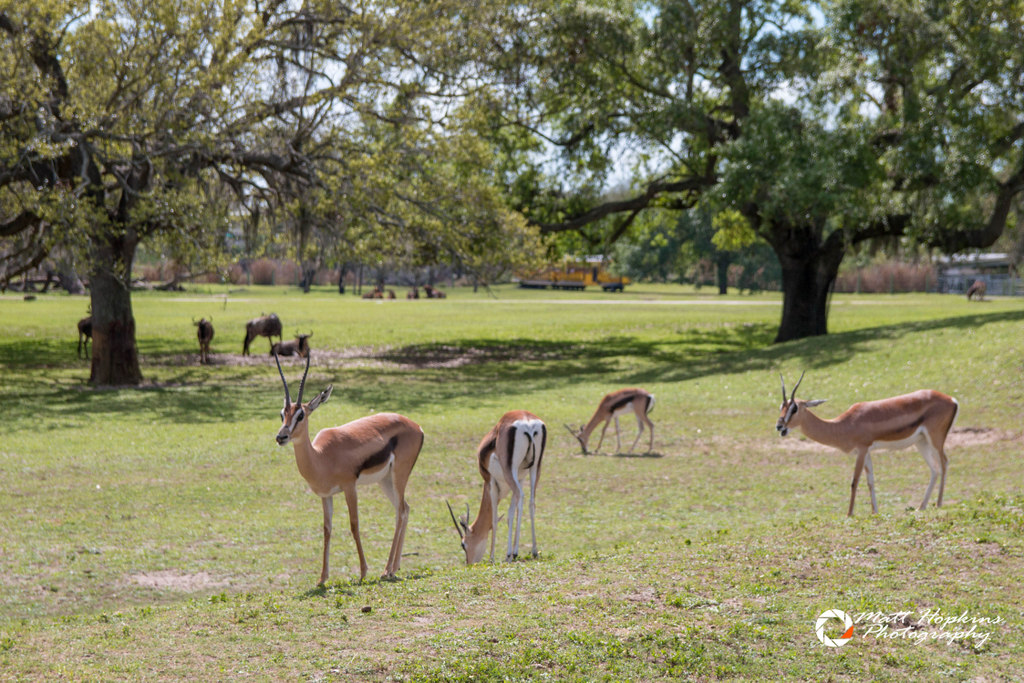 Guests visiting Busch Gardens Tampa should remember there are several new guidelines in place. They include temperature checks before entry, wearing face coverings, and getting a free reservation before arrival in addition to your admission. Busch Gardens is also currently closed on Mondays & Wednesdays until further notice.
Take a look at some of the changes at the park, including the temperature check tents, face-covering free "relaxation zones," and other updates in our recent article on the reopening.




---
For the latest on Busch Gardens Tampa and other theme parks, attractions, and more across the region, be sure to follow Touring Central Florida on twitter @androckb & @TourCentralFL, and like our Facebook page.